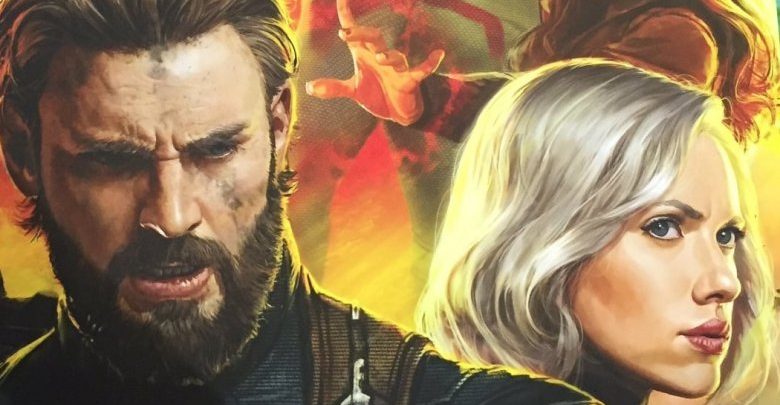 It's been 10 years and 18 movies since Iron Man (2008) came out, and now MCU is approaching at the culmination of everything that has happened till now, as Kevin Feige puts it. Marvel Studios has managed to assemble a magnificent cast under one roof to create a mega comic-book event as part of phase 3. The Infinity war films are the most awaited superhero ensemble movies of the 21st century. Fans are ready to witness the grandest event called Infinity War.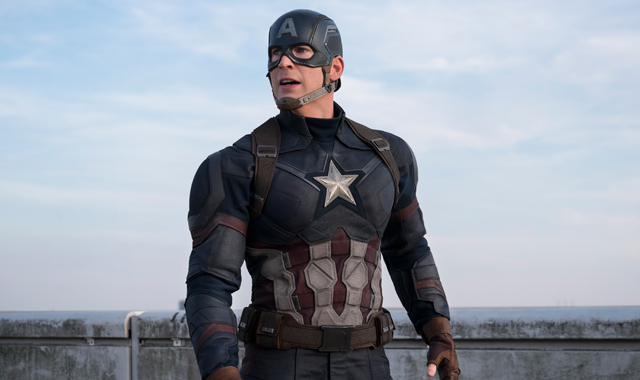 We know that Captain America is one of the most revered, principled and loved superhero of all times across the comic-book universe. He is one of the most grounded superheroes who cares about people and his team.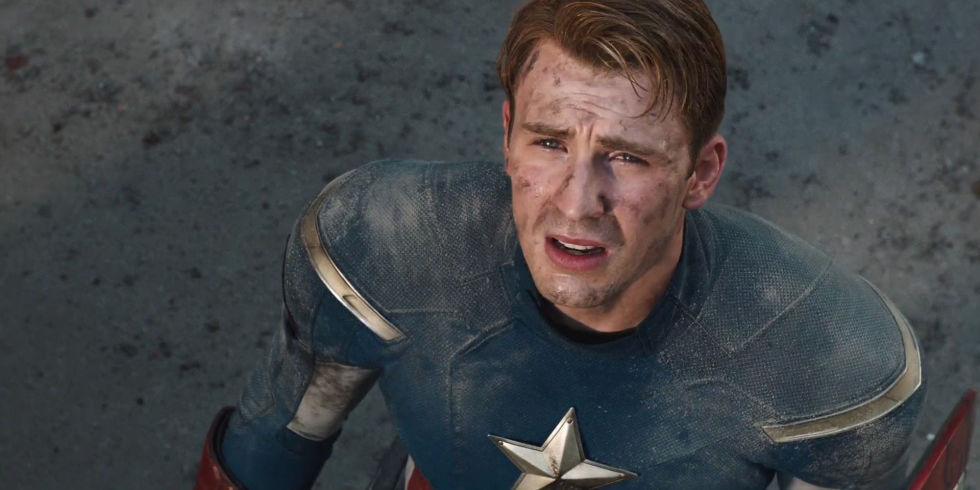 During the Battle of New York with Loki and his Chittauri army, he led the Avengers to victory followed by threat of extinction from Ultron, he always stood his ground and put the interests of humanity and team first before himself.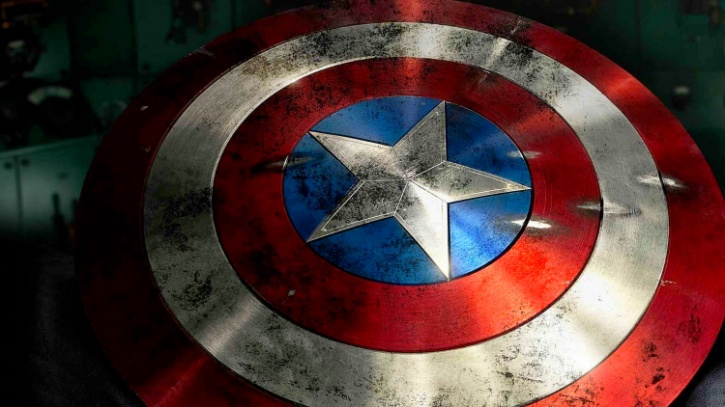 [adinserter name="Block 15"]
An interesting scoop came out from a credible source MCU Exchange concerning Steve Rogers (played by Chris Evans). At the end of Civil War, we saw Captain America leaving his shield behind as he decided to part ways with Avengers if he is being asked to uphold Sokovia accords. This source claimed that Captain America has left Avengers for good and he has no intention to take back his shield. Moreover, at D-23 and SDCC, Marvel released a footage which triggered a speculation if Steve Rogers will take on the new alias Nomad which he adopted during 1970's in Marvel comics.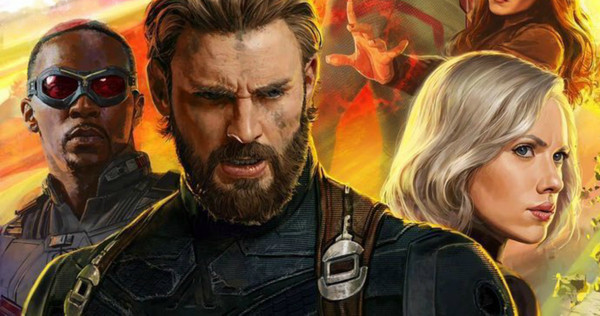 The new poster of Avengers Infinity War showed Steve Rogers sporting a beard, Black Widow as kick-ass blonde and Falcon. But Steve Rogers is not in his usual attire of Captain America, he is wearing Nomad suit from comics. Russo Brothers told Huffington Post that dropping his shield "is him letting go of that identity. It's him admitting that the identity of Captain America was in conflict with the very personal choice that he was making."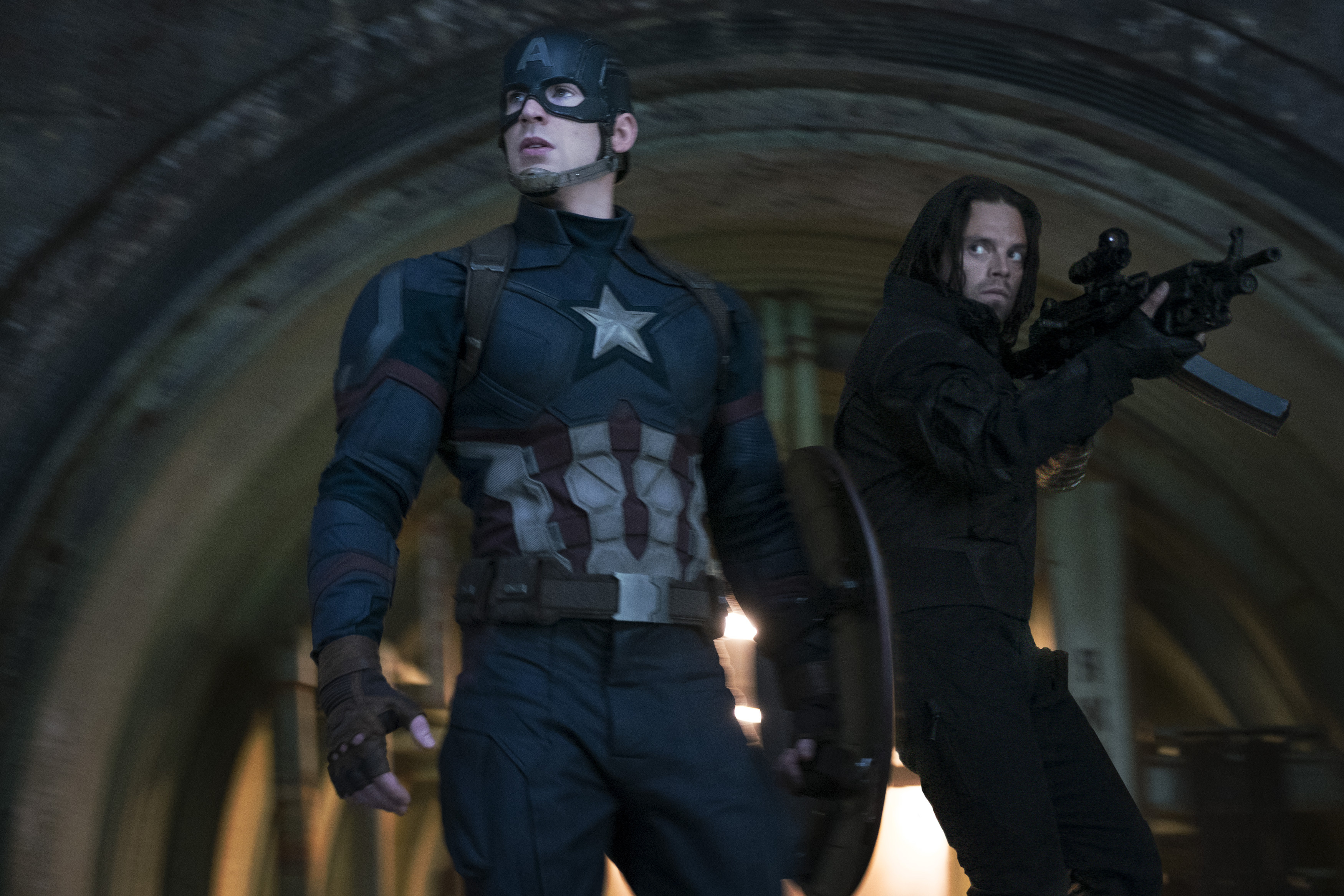 Sebastian Stan aka Winter Soldier is one of the most merciless super soldiers that sometimes even Captain America can't handle alone. He was the best friend of Steve Rogers in Captain America: The First Avenger, they fought Nazis together in WW-II but then he turned rogue. He again became part of Team Cap in Civil War.
[adinserter name="Block 12"]
After the successful launch of Captain America franchise, its sequel took it to the next level. It was absolutely thrilling espionage thriller instead of run-of-the-mill superhero outing. The movie was more of spy drama and superhero stuff rolled into one. SHIELD was penetrated by HYDRA, and the Winter soldier was menacing as a villain. He was believed to be dead but it was revealed that he got resurrected years ago as Winter Soldier.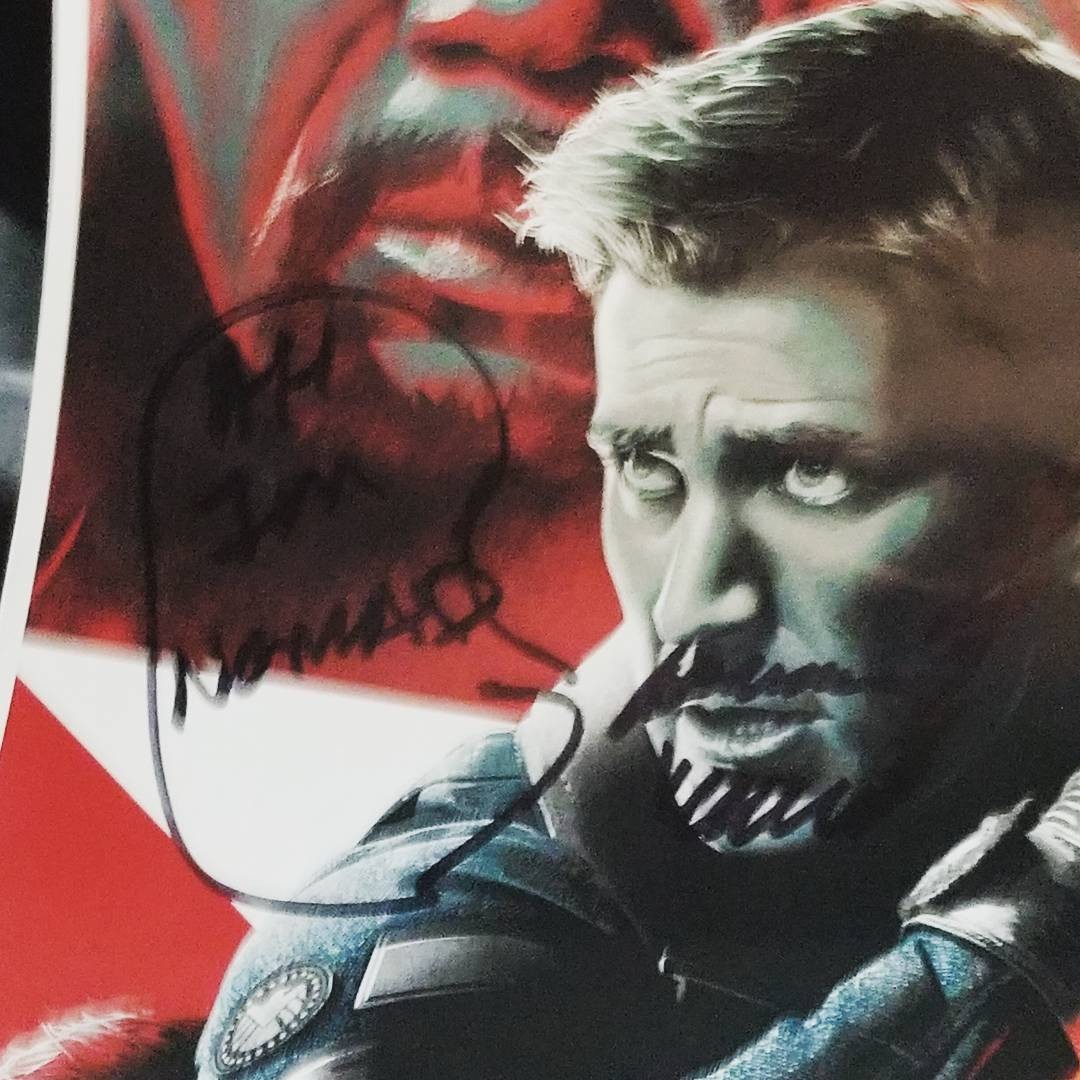 It has been revealed that Sebastian Stan had outed Steve Rogers as Nomad way back during the promotion of Captain America 2 at Rhode Island Comic Con. He was asked to sign a poster of Captain America but he signed it in such a way that it gave away a massive spoiler.
[adinserter name="Block 9"]
He drew a beard on Steve Roger's face and wrote 'I am Nomad' on it. At that point of time, fans thought he was just playing and it's a joke. But it was indeed a major spoiler. So yes, Cap will be fighting against Thanos and his ruthless alien invaders but as someone else.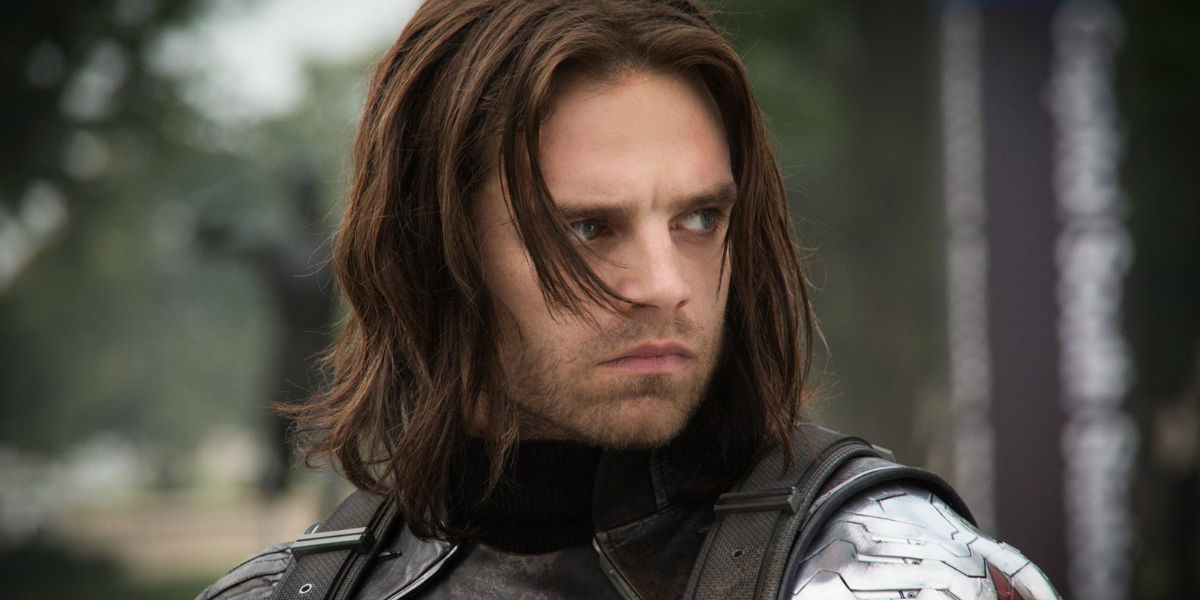 In a recent interview with Collider, Sebastian Stan was asked about his experiences on Infinity war sets and he revealed a shocking secret of Marvel Studios. And the secret is that they are very secretive. He said he can't say anything as he shot all the scenes without reading a single page of the script. He said:
"I didn't read a script for the last movie, so I was kind of in the dark, which is always okay for the Winter Soldier.
He added:
"It's not something you always deal with. I feel like you always kind of have a script. But I guess, what I would say is, because we've done these characters for a bit now, there's a little bit of a telepathic kind of knowledge between us and the writers. And you kind of can sometimes guess where they're going to take it, a little bit."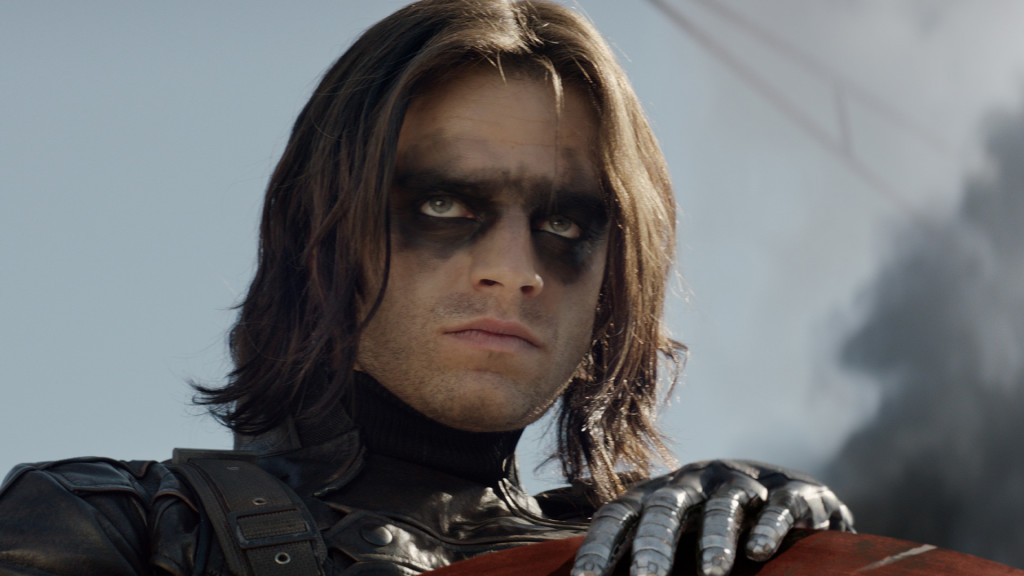 [adinserter name="Block 4"]
On working with Russo brothers, he said:
"I think there's just an element of trust, it's a family system and at this point, I feel like between the writers and the Russos everyone kind of guesses their next move so to speak and I feel like they know very well what I'm going to be bringing."
In a recent interview at Toronto International Film Festival (TIFF), Sebastian Stan aka Bucky Barnes/Winter soldier likened his character with Jon Snow in terms of the insurmountable odds that both characters have to conquer. He said: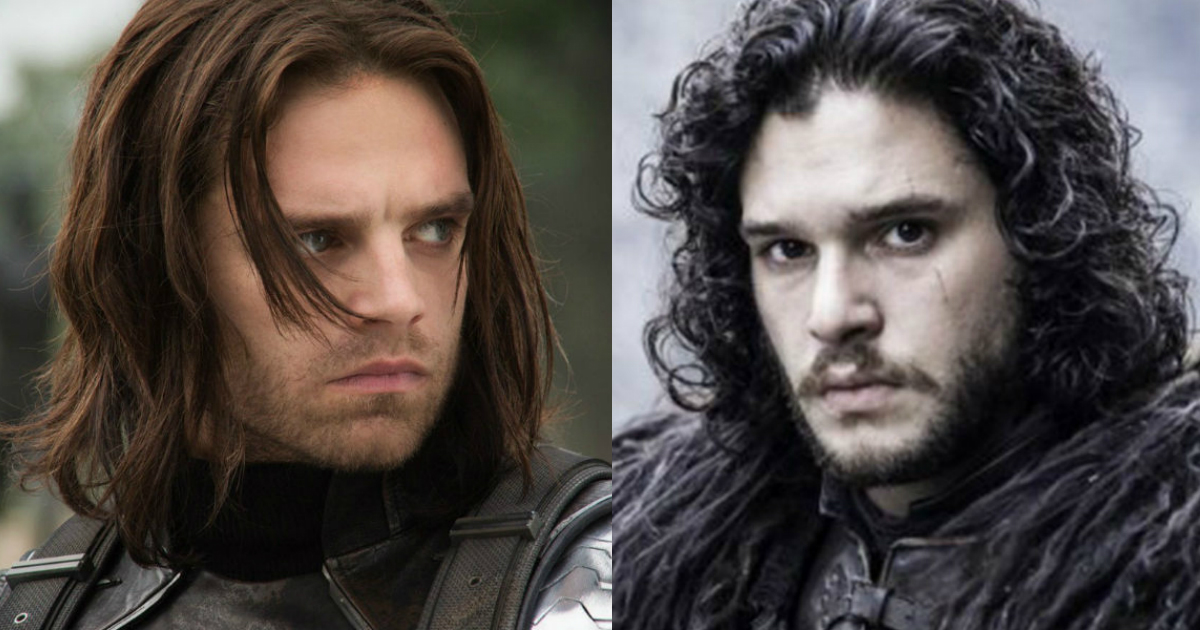 "I feel a lot like that Jon Snow character in 'Battle of the Bastards.' When there's that shot of Jon Snow, from the back as horses are charging at him and he's just standing there, that's kind of how I feel on set at times. Will I make this stampede or not?"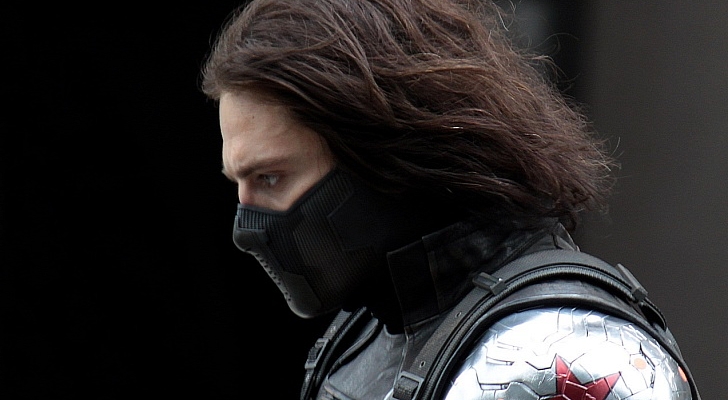 He faced his own "Battle of the Bastards" to discover himself once he was brainwashed by H.Y.D.R.A and turned into one man killing machine. In Civil War, we came to know that Bucky Barnes has been brainwashed by H.Y.D.R.A and would get activated when six words are spoken in proper order.
[adinserter name="Block 6"]
Those words were Longing, Rusted, Seventeen, Daybreak, Furnace, Nine, Benign, Homecoming, One and Freight Car. In the end, he was put to cryo-sleep at a secret facility in Wakanda, the hometown of Black Panther. There was speculation that he would appear in Black Panther solo movie, but it's confirmed that he won't be coming.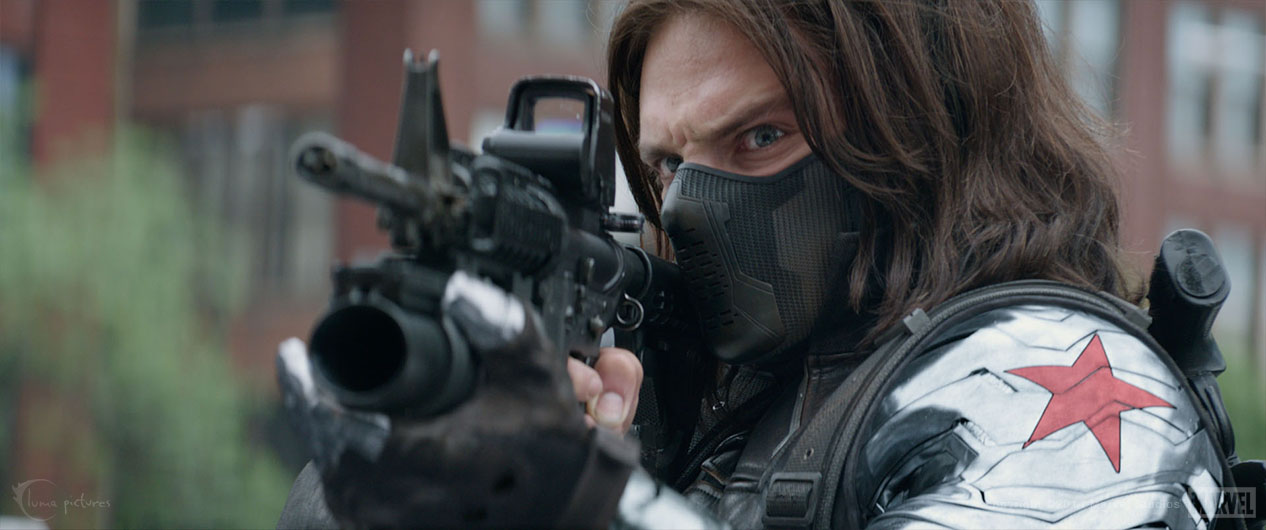 When Avengers Infinity War comes, he will likely wake up that will allow him to help Earth's mightiest heroes "The Avengers" and Guardians of the Galaxy to fight against Thanos. The interesting thing would be to see if he would survive the great war or will he die fighting. But no one will see massive twists that are in store for all of us. The Russo Brothers had this to say:
[adinserter name="Block 3"]
"I think fans should be prepared for some very intense surprises in these movies. My brother Anthony Russo and I believe in stakes; I believe that everything has to come to an end at some point, in order for it to have value, and so I think the audience should be prepared."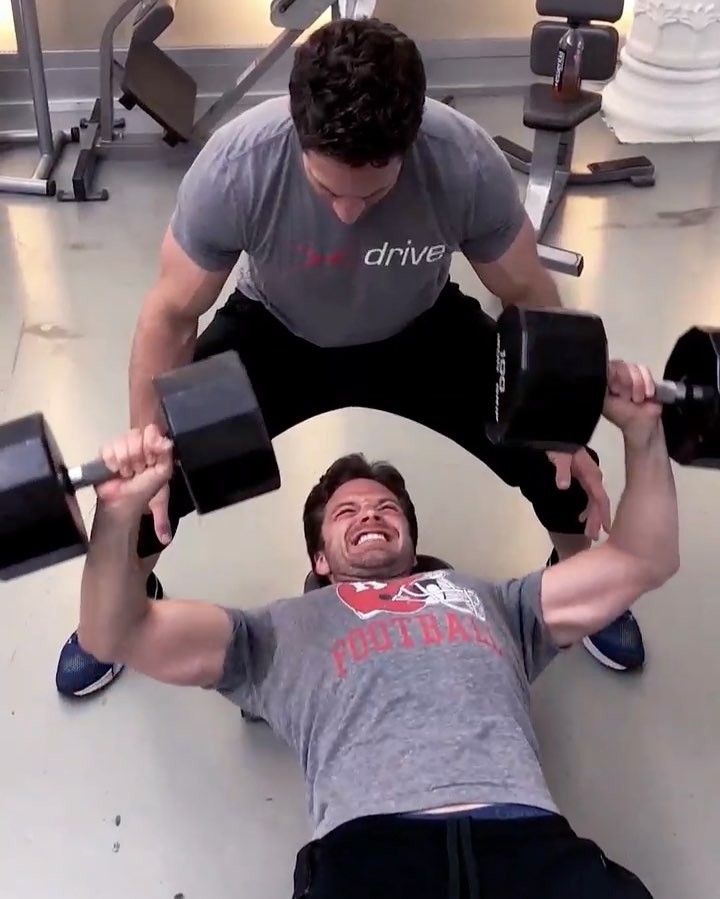 The latest video has Sebastian Stan training for his upcoming role in Avengers: Infinity War. Stan had earlier undergone rigorous workout routine to get ready for his part of the Winter Soldier in 2014. The training he underwent was important for him to look at par with his former best friend, Steve Rogers/Captain America (Chris Evans).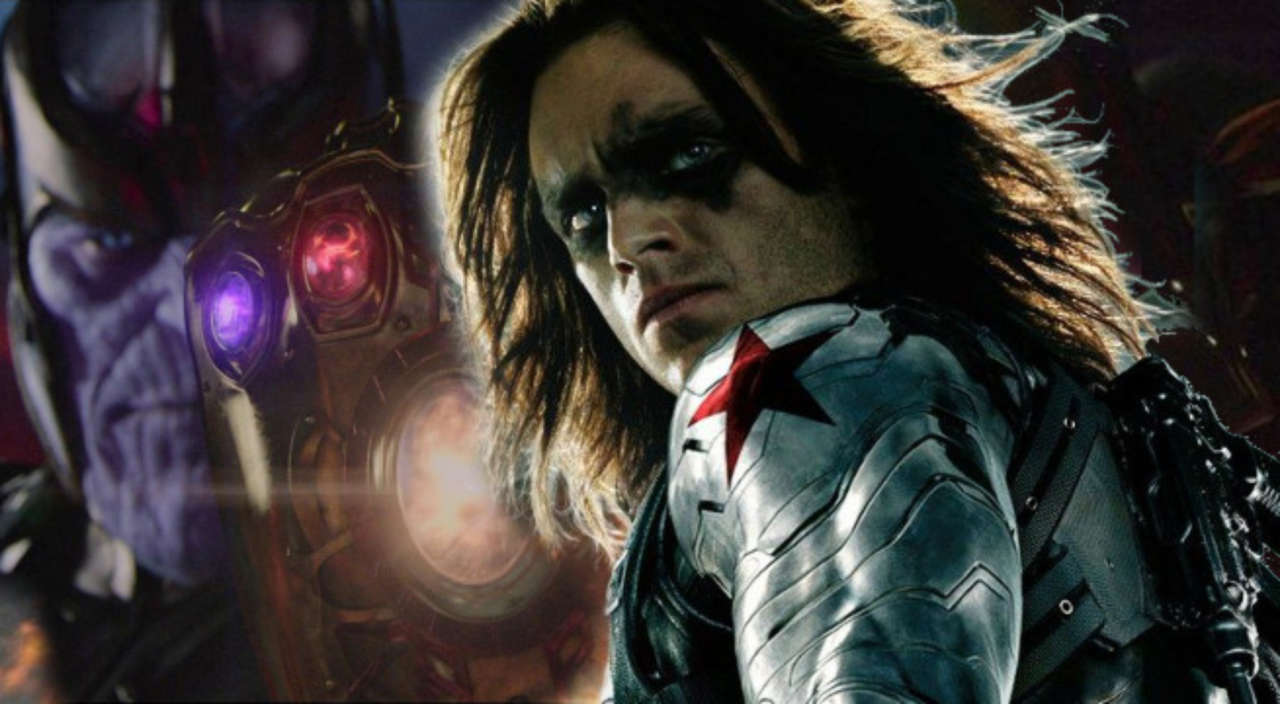 He trained even more rigorously for his revival in Civil War in 2016. Well yes, when one is to battle the Mad Titan Thanos, one requires every hero as well as every anti-hero to be in their prime, else, they might fail in defending the galaxy and more may even perish at the hands of the mad titan.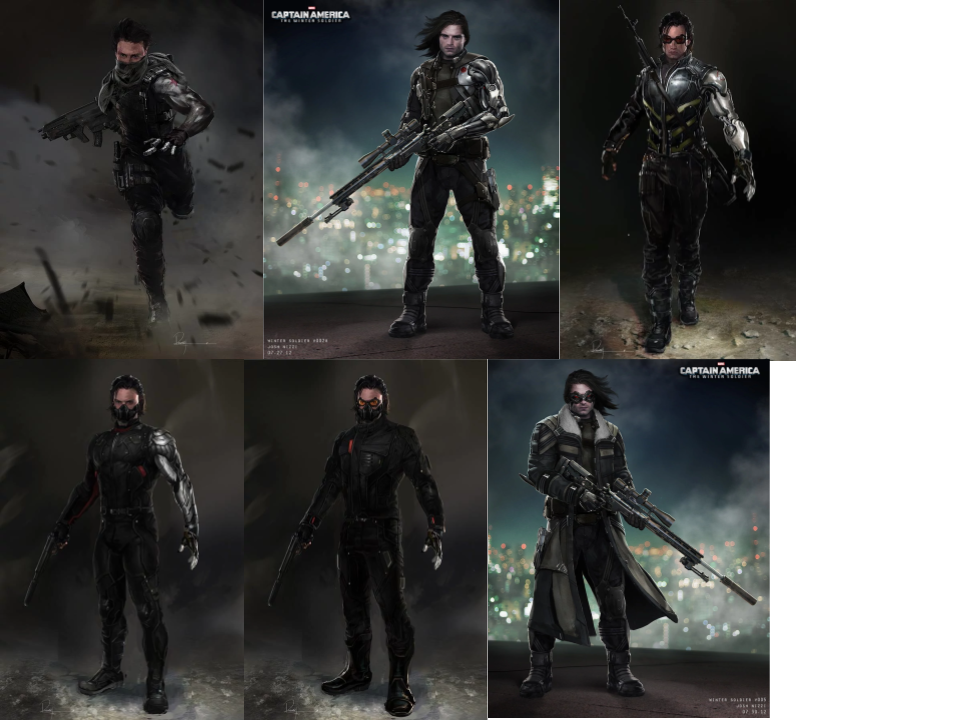 Over the years, the concept art and designs have shown evolution in the character of Winter Soldier. Recently, the artwork surfaced which was abandoned at the time of filming first Captain America movie shows six different designs for Winter Soldier. The common thing about all designs is that he is wearing metallic bionic arm but specific design of the arm is totally different. He has a large sniper rifle and his facial mask is also different.
[adinserter name="Block 1"]
Further, Sebastian Stan has signed a 9 movie deal and two Avengers movies will only take it to 4. Hence, he will survive the Infinity War. Moreover, he the best replacement for Captain America who will most certainly die in Infinity War. He will be next seen in Avengers Infinity War.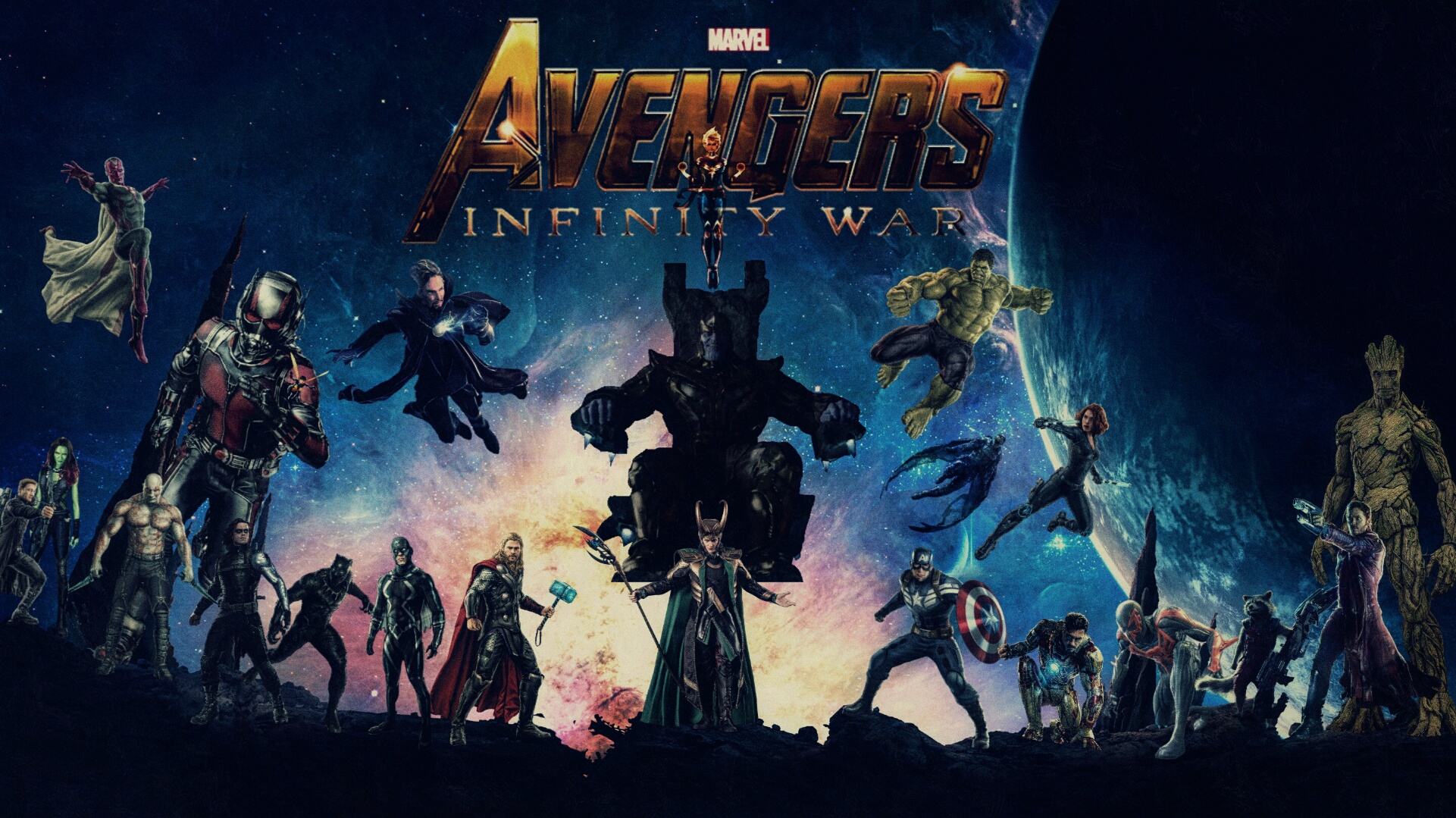 Here's the official synopsis of the movie:
"As the Avengers and their allies have continued to protect the world from threats too large for any one hero to handle, a new danger has emerged from the cosmic shadows: Thanos. A despot of intergalactic infamy, his goal is to collect all six Infinity Stones, artifacts of unimaginable power, and use them to inflict his twisted will on all of reality. Everything the Avengers have fought for has led up to this moment – the fate of Earth and existence itself has never been more uncertain".
Avengers Infinity War will be released on May 4, 2018.
Don't Miss: Stan Lee May Have Confirmed The Most Awaited Solo Movie