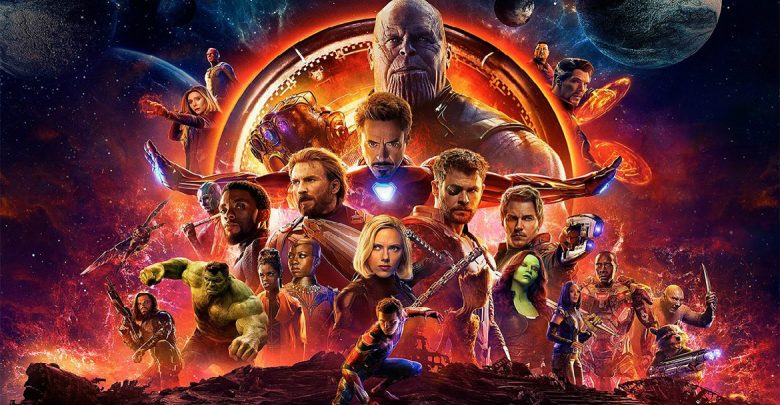 Avengers: Infinity War is the biggest MCU movie till now and it also became the highest grossing superhero movie every with box office collections in excess of $2 Billion. The anticipation for the next untitled Avengers movie is touching the skies. It will be the logical culmination of everything that has happened in MCU over 22 films.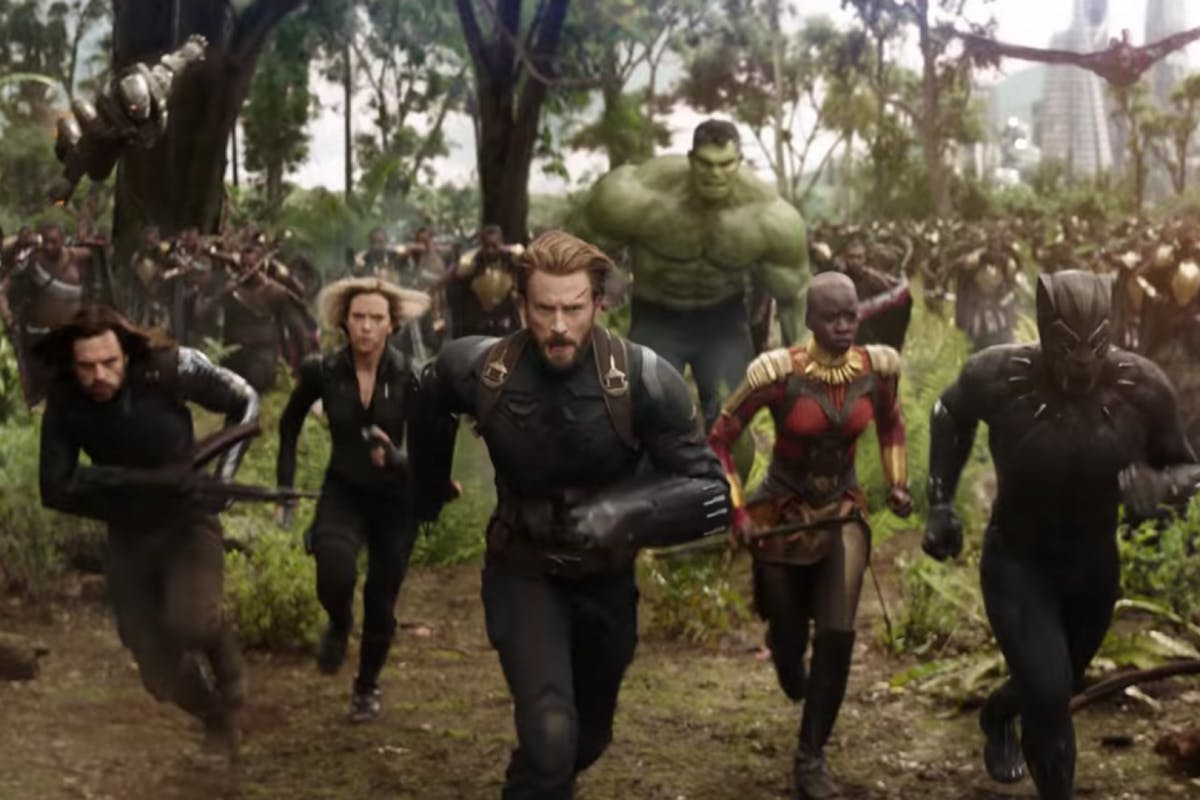 Avengers: Infinity War DVD/Blu Ray disc is about to be released. The Russo Brothers claim that there are a lot of deleted scenes and bonus material in the Blu ray disc. Here's what they said:
"We were very tight with the scripts on Winter Soldier and Civil War, so there weren't a lot of extras. This is a very big movie with a lot of characters in it, and we played around with a lot of improvisation, because we had new chemistry that we were defining between characters. It was the first time ever that all these characters were on screen together, so we played around with quite a bit of footage, and I think there will be some good stuff for the DVD."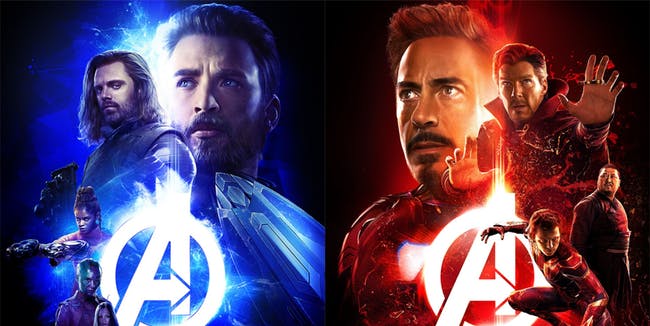 At Comic-Con 2018, one of the deleted scene which takes place after Gamora has been kidnapped by Thanos and rest of the Guardians are stranded at Knowhere. According to Slashfilm, here's the official description: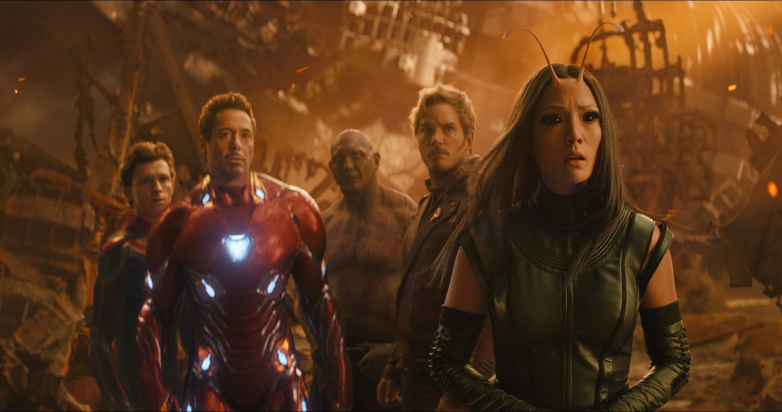 We see Drax ripping the Zune off the ship's sound system and Star-Lord is comically angry that he can't listen to his favorite Kiss song.

"Turn it back on," demands Star-Lord.

"Same song, again and again and again," responds Drax.

"I told you, I screwed up man, I have to get back in the groove, specifically the New York Groove. Give me back my Zune! Give me the Zune!"
Drax tells Star-Lord that Mantis hates the song, and plays hot potato with the Zune keeping it out of Star-Lord's reach. Quill tells Drax that it isn't helping, that they "haven't even left Knowhere yet and you aren't helping!"

Star-Lord says that its Drax's fault that they lost Gamora, which enrages him.

"No, we lost Gamora because YOU would not let ME seize the MOMENT!" responds Drax. "You tried to kill her!"

"She said I'd be saving the universe!" responds Star-Lord.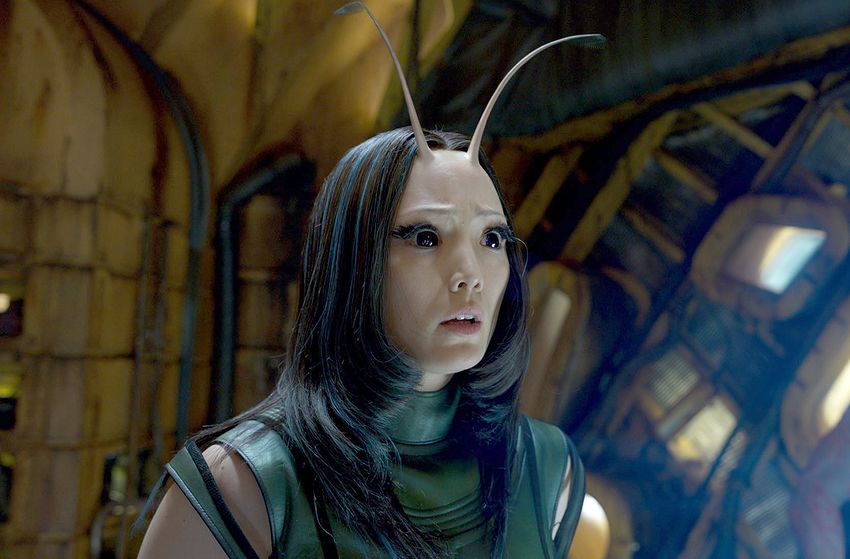 Meanwhile, during this whole argument, Mantis has been staring at a blinking yellow light on a display on the wall of the ship. It is only then that Star-Lord notices this. He looks at the light.

"Decoded message channel? How long has this been on?" Quill asks.

"It was so beautiful," Mantis responds about the yellow glowing display. Star-Lord continues to get on Mantis' back about the light and she says it was Drax's job to watch that display.

"You didn't see the blinking yellow light?" Star-Lord asks Drax.

"I did, but you said if it was yellow let it mellow, if it's brown, flush it down!" explains Drax.

"What are you talking about?" says Star-Lord, who notices that in the last five hours they've received 22 – now 23 – emergency messages. "From Nebula: Gamora's alive!" Clicks next message. "Thanos is taking her to Titan!" Clicks next message. "Why aren't you responding?" Clicks next message. "Why aren't you responding? Are you getting my coded important secret messages?" He finds the coordinates to Titan and keys them into a map display.

"What happens if this is a trap?" asks Star-Lord.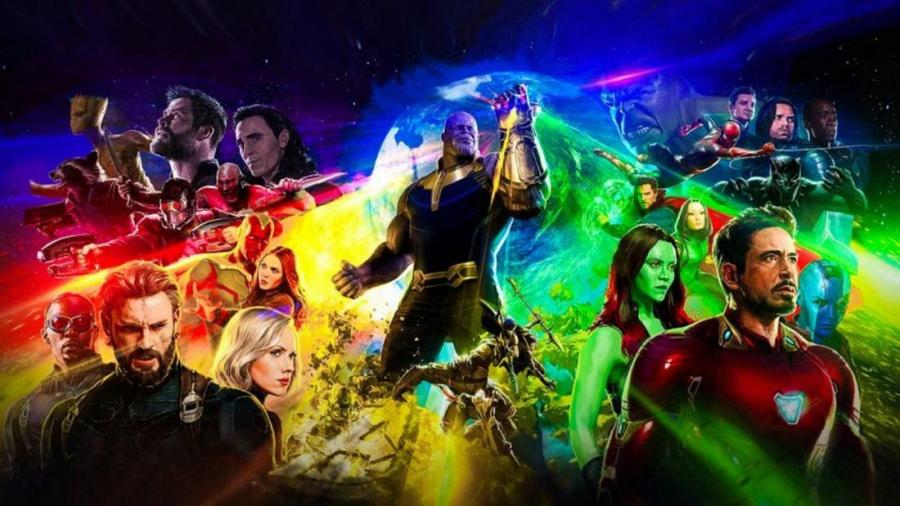 The ensemble cast is truly outstanding as it includes some of the biggest stars that have been brought by Marvel under one roof including Josh Brolin (Thanos), Robert Downey Jr. (Iron Man), Chris Evans (Captain America), Scarlett Johansson (Black Widow), Chris Pratt (Star Lord), Zoe Saldana (Gamora), Mark Ruffalo (Hulk), Sebastian Stan (Winter soldier), Anthony Mackie (Falcon), Chris Hemsworth (Thor), Tom Hiddleston (Loki), Bradley Cooper (Rocket Raccoon), Vin Diesel (Groot), Jeremy Reiner (Hawkeye), Benedict Cumberbatch (Dr. Strange), Benedict Wong (Wong), Tom Holland (Spiderman), Letitia Wright (Shuri), Chadwick Boseman (Black Panther), Paul Rudd (Ant-Man), Elizabeth Olsen (Scarlett Witch), Karen Gillian (Nebula), Pom Klementieff (Mantis), Dave Bautista (Drax), Paul Bettany (Vision).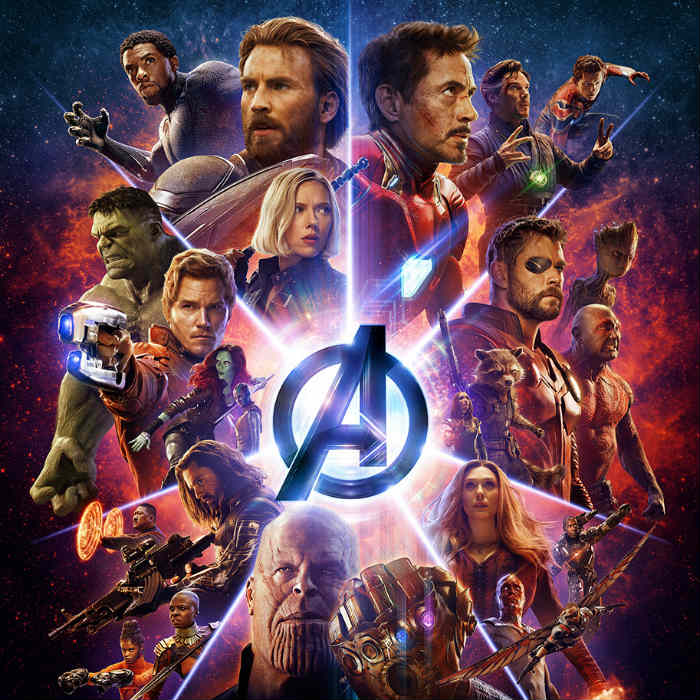 Avengers: Infinity War is running into the theatres and it will be available on digital platforms on July 31, 2018. It's DVD/Blu Ray version will be available in stores on August 14, 2018.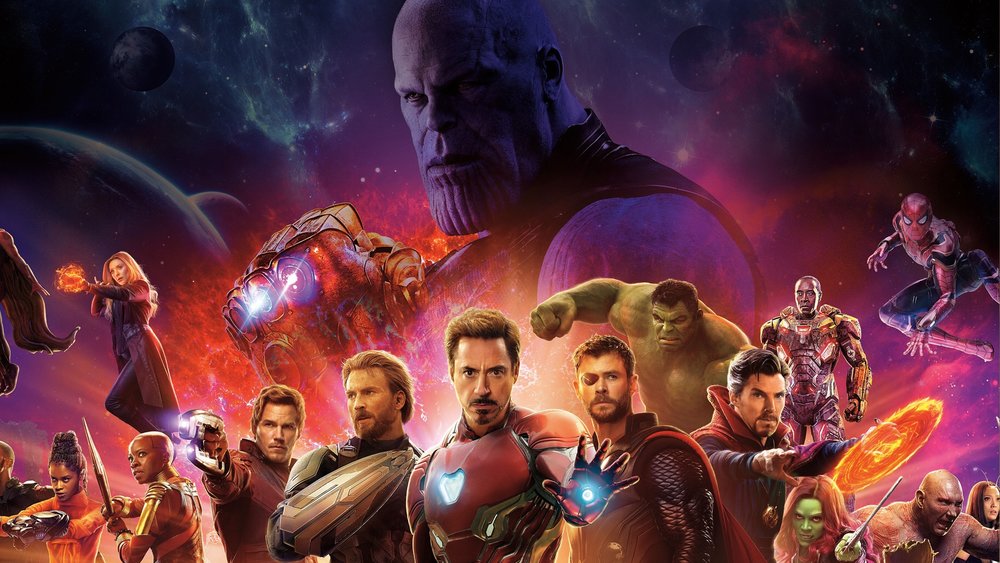 The official movie synopsis reads:
"Iron Man, Thor, the Hulk and the rest of the Avengers unite to battle their most powerful enemy yet — the evil Thanos. On a mission to collect all six Infinity Stones, Thanos plans to use the artifacts to inflict his twisted will on reality. The fate of the planet and existence itself has never been more uncertain as everything the Avengers have fought for has led up to this moment".
Play Now: The Avengers: Infinity War Quiz: (Click on the link below to begin)
Avengers: Infinity War Movie Challenge – How Closely Did You Watch?