Movies
Captain Marvel aka Brie Larson's Celebration Photo With Samuel L. Jackson & Spike Lee Goes Viral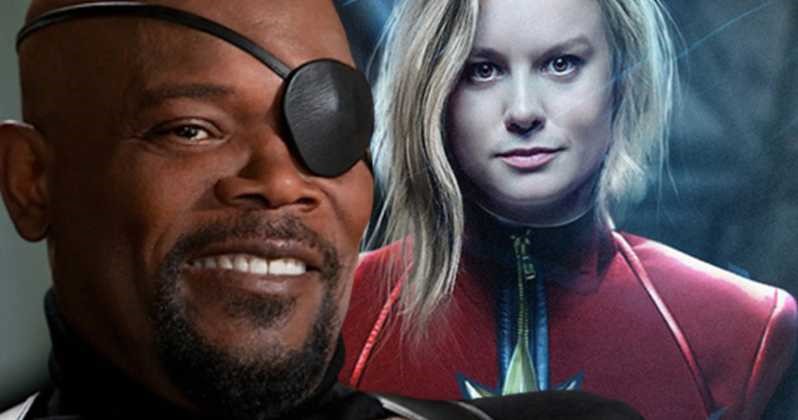 Brie Larson's celebration photo with Spike Lee and Captain Marvel co-star Samuel L. Jackson has gone viral and has been added to the rich list of memorable Oscar moments of all-time. So, this one came at the 91st Academy Awards which held recently and the Captain Marvel co-stars, Samuel L. Jackson, and Brie Larson were on the stage in order to announce the winner of the Award of Best Adapted Screenplay. This is the photo we're talking about: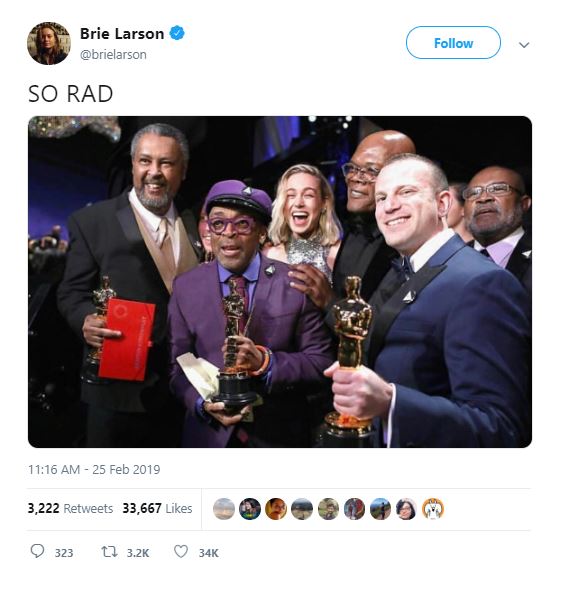 The Academy Award was won by the movie 'BlacKkKlansman' and it was Spike Lee who simply rushed towards the stage for the celebrations and in the midst of it, Lee simply jumped on Samuel L. Jackson. But, the moment came later as the whole group of the cast and crew of the movie were stepping off the stage, somebody simply shot a picture of Brie Larson grinning from ear to ear and is the moment which is getting viral all over the internet.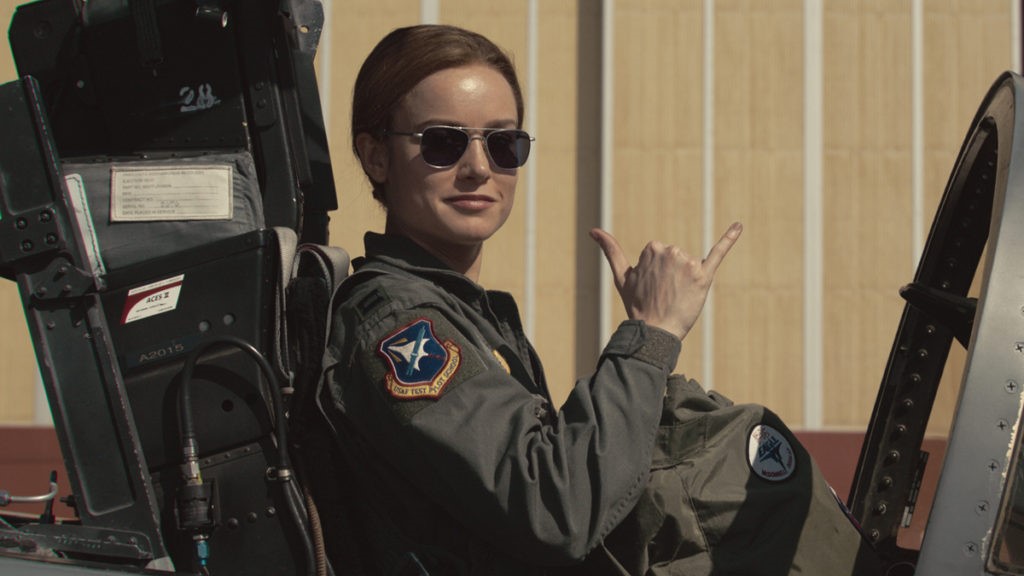 Well, we all know that Larson is also an Academy Award winner as she won the Best Actress in a Leading Role Award back in 2016 for her amazing acting in the movie 'Room'. Also, talking about the pair coming together then it is the third movie in which we are seeing Brie Larson and Samuel L. Jackson together as we have seen them appearing in the movie Kong: Skull Island and also in Unicorn Slate, which is a feature film.
But, the bond which these two co-stars share is really solid as we Samuel L. Jackson is a huge fan of Larson's dedication and he has also talked about it in the past. In one of the set interviews of Captain Marvel, he said,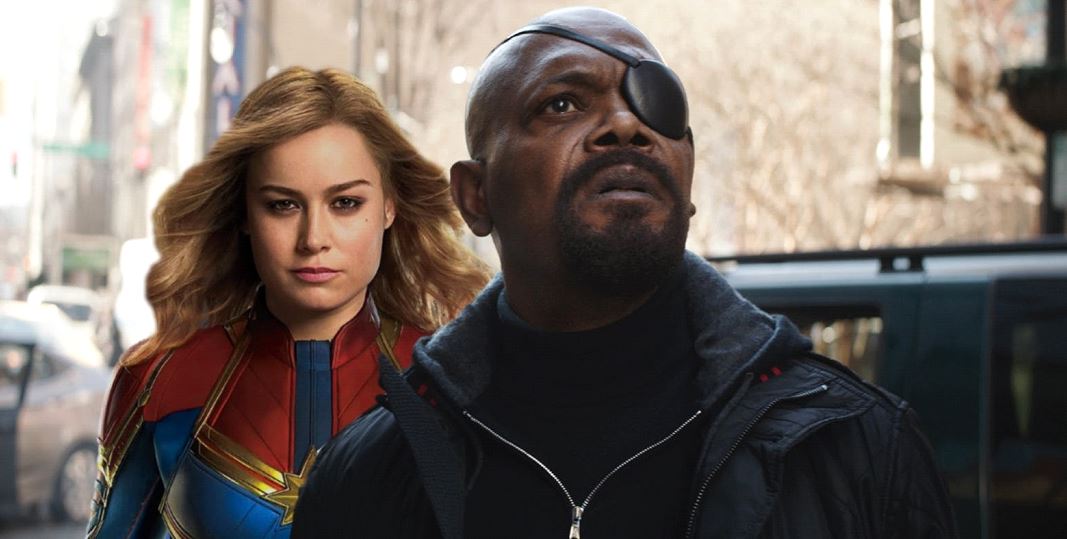 "The physical demands? Whoo, I think about a year ago, Brie started working out. And the girl that I did Kong and Unicorn Store with is not this person. She's got, she's like five percent body fat now. And she used to send me workout videos, which were like crazy, dope workout videos. And she was, the first one she sent me she was lifting, what was she lifting? Like 100 pounds. She was doing this thing with a waist lift, about 100 pounds. The last one she sent me was 350. And she does chin-ups and she sent me a video of her pushing a Jeep up a hill. It's pretty amazing stuff. So she's made a distinct transformation that I don't think a lot of people would be willing to do and it's a huge commitment to do stuff like that."
The movie will release on March 8 and I'm damn excited about this one. Are you? Tell us in the comments section down below.