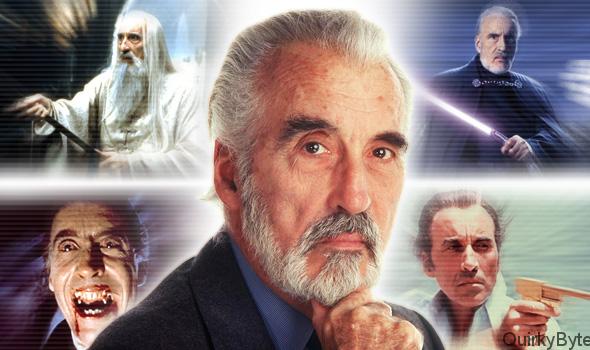 Sir Christopher Frank Lee passed away aged 93 on 7th June 2015 in Chelsea and Westminster Hospital succumbing to respiratory problems. He was a British actor, singer, and author. He is best known for portraying Count Dracula in Hammer Horror films. As a tribute to Sir Christopher Lee, we take a look at some of the best roles portrayed by him
The Dracula Series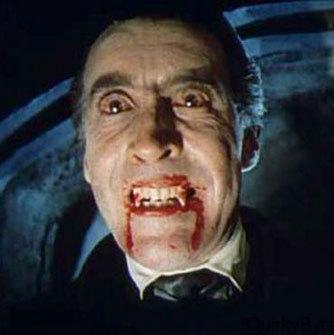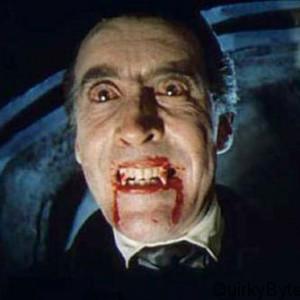 Sir Lee first portrayed the role of the Transylvanian vampire in the 1958 film Dracula (also Horror of Dracula). In 1965, he reprised his role as Dracula in Dracula: Princess of Darkness. In addition to this, he appeared in 5 more Dracula films for Hammer. They were Dracula Has Risen from the Grave (1968), Taste the Blood of Dracula (1969), and Scars of Dracula (1970), Dracula A.D. 1972 (1972) and The Satanic Rites of Dracula (1973). The noteworthy thing about these performances was that Lee had no dialogues, he merely hissed his way through the films.
The Wicker Man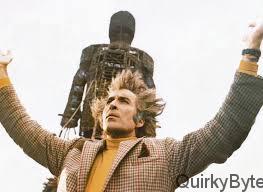 In The Wicker Man (1973), Christopher Lee played Lord Summerisle. Adapted from David Pinner's novel Ritual, the story follows a Police Sergeant in search for a missing girl on the isolated island of Summerisle. Sir Lee considered The Wicker Man as his favorite film. The film received rave reviews from critics has achieved a cult status. It was ranked 45th on the Empire Magazine's list of 100 scariest movies of all time.
The Man With The Golden Gun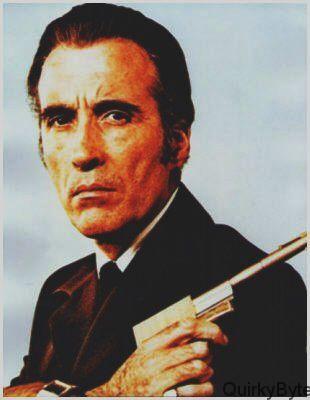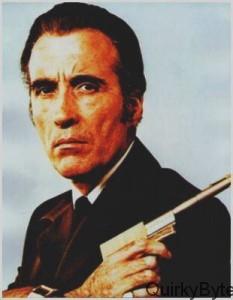 In 1974, Sir Lee portrayed a deadly assassin, Francisco Scaramanga in the James Bond movie, The Man With The Golden Gun. His role was considered to be the dark side of James Bond. Despite the film being criticized on a whole, Christopher Lee's performance was praised both by critics and audience.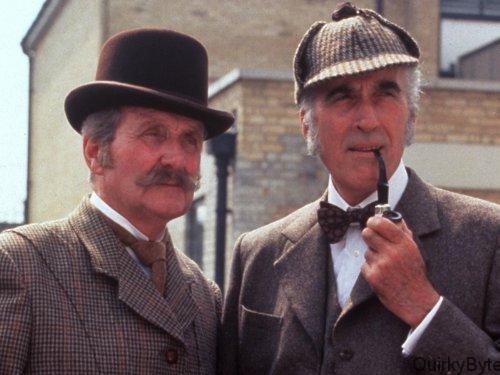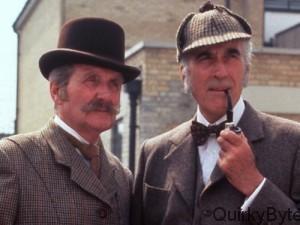 Sir Lee was cast as Detective Sherlock Holmes in Incident at Victoria Falls (1991) and  Sherlock Holmes and the Leading Lady (1992). In Incident at Victoria Falls, Holmes is sent on an assignment by the kings to retrieve the Star of Africa diamond from South Africa. Sherlock Holmes and the Leading Lady was his last appearance as Sherlock Holmes.
Star Wars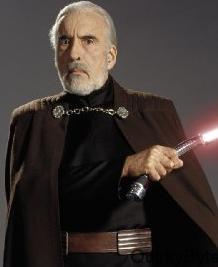 Lee portrayed Darth Tyranus, the main antagonist of Star Wars Episode 2 and Star Wars Episode 3.
Saruman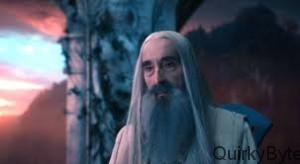 In Peter Jackson's adaptation of Lord of the Rings and The Hobbit, Sir Christopher Lee portrayed Saruman, the White Wizard, who is corrupted by the desire for power. He was the main antagonist in the second installment, The Two Towers.