Avengers Infinity War is going to be the grandest comic book ensemble movie in the history of Marvel and cinema. MCU made its official debut with Iron Man in 2008 and since then it hasn't looked back. In the subsequent decade, 18 Marvel movies have come out and collectively earned over $14 Billion at the worldwide box-office.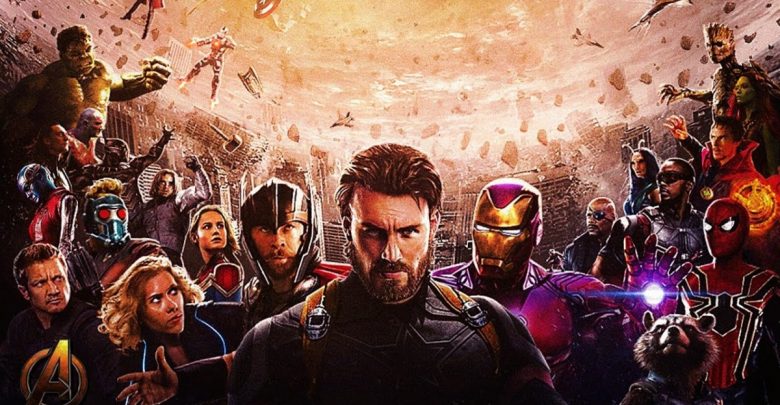 The Infinity War will be the culmination of all events unfolded in the three phases and offer closure to many storylines and character arcs. The upcoming first part of 'Infinity War' is tracking amazing box office numbers and is expected to open with $200 million plus in the first three days of its release. It is going to blow our minds and shatter all box-office records.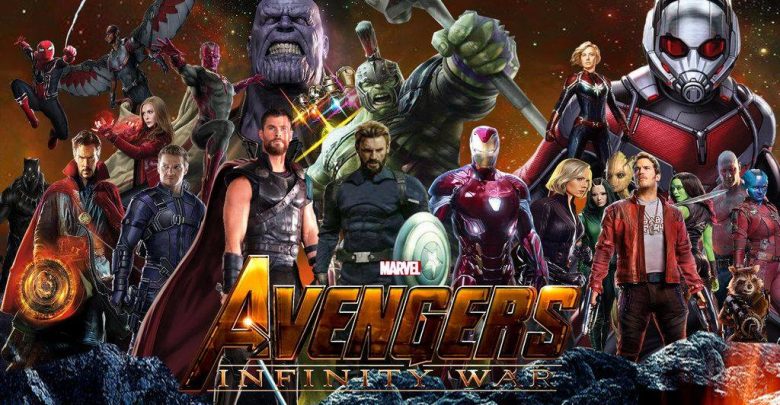 The comic-book event will feature 70+ characters of relevance and around half of them are superheroes. They will be literally fighting over screen space and time but some of these characters are more important than the others. But despite a stellar cast of superheroes, the central character of 'Infinity War' is Thanos who will be the most terrifying villain that Avengers and Guardians have ever come across.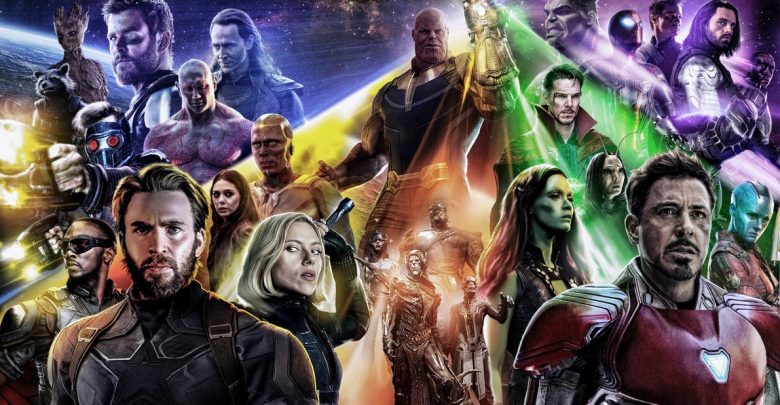 The Marketing team at Marvel Studios is hard at work. They have successfully maintained the hype for Avengers: Infinity War but now their team has taken up the hype train up a notch. Multiple additional clips showing the Earth's mightiest heroes in action has been released online with a devastating amount of views.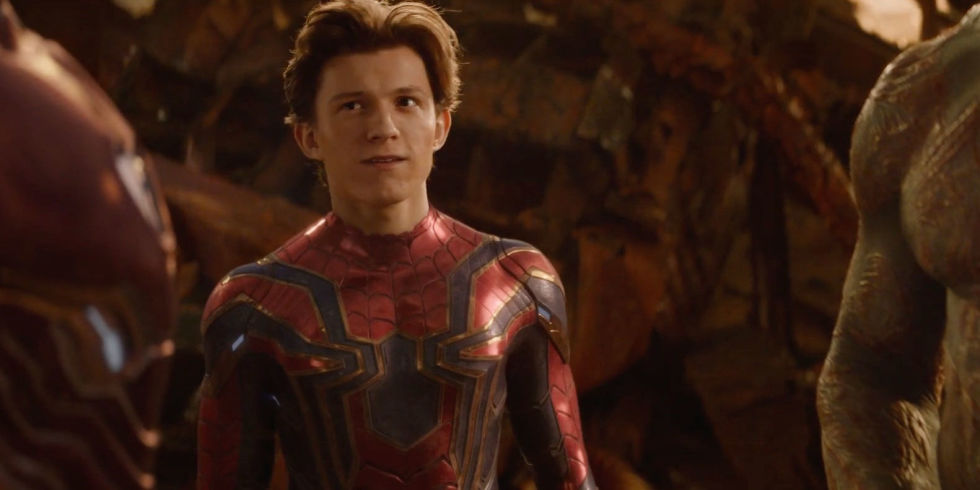 After Iron Man and Black Widow in action, the next superhero in line to treat the fans now is Tom Holland's Peter Parker aka Spider-man. He was introduced into the MCU in Captain America: Civil War when he was recruited by Tony Stark to fight for his side against Team Cap. Tony Stark got really impressed by Spider=man, offered him to be part of Avengers and made him a new suit called 'Iron Spider'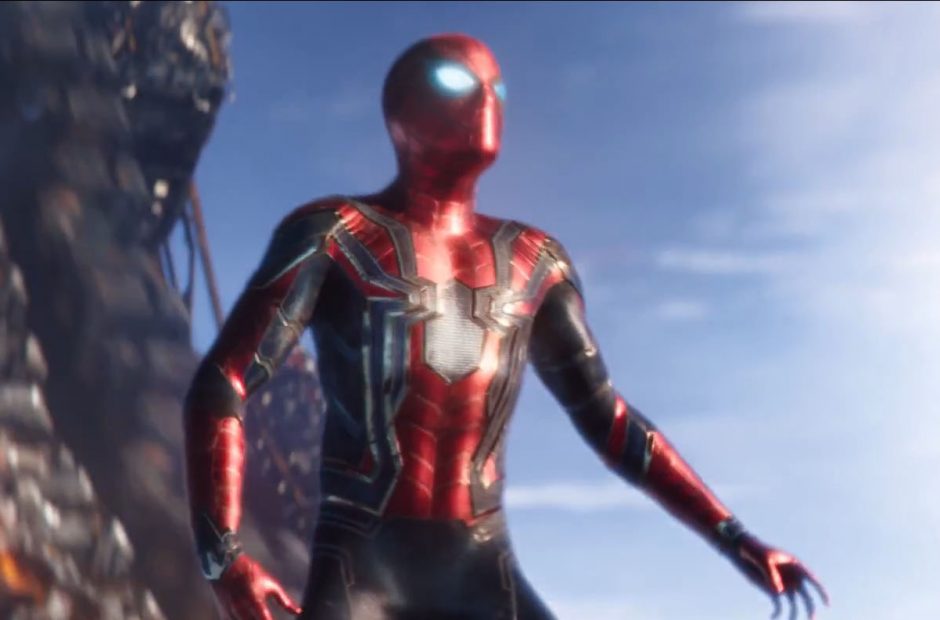 A new video clip revolving around Peter Parker in action in Avengers: Infinity War has surfaced online and the internet has gone crazy. The new video shows some of the earlier shots of Spiderman in the previous trailers released for Infinity War. This video shows Spidey springing into action right away.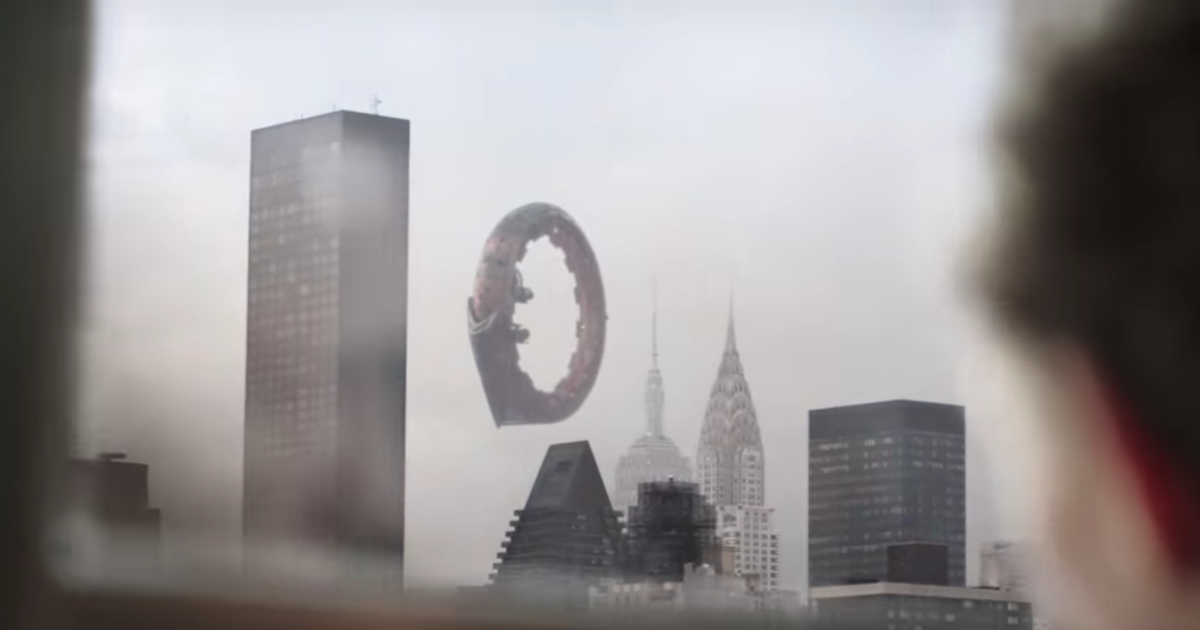 A new Infinity War video showing amazing Spiderman action scenes has been released online. After Parker's Spider-Sense kicks in and warns him about the incoming spaceship of Thanos about to land on Earth, Peter turns to his trusted ally for help. He taps the shoulder of Ned Leeds, his closest friend, as the latter starts to panic and divert everyone's attention away from Peter to the massive spaceship floating above. Peter stays behind to check what the hell is going on as the rest of them look away and run.
Here is the video:
Peter springs into action after wearing his wristband web shooters, a device which allows him to shoot super strong spider-like webs that help him swing from one building to another. He then puts on his iconic Spiderman mask and goes happy hunting into the heart of New York City. Spiderman is then seen swinging under the bridge and going after Thanos.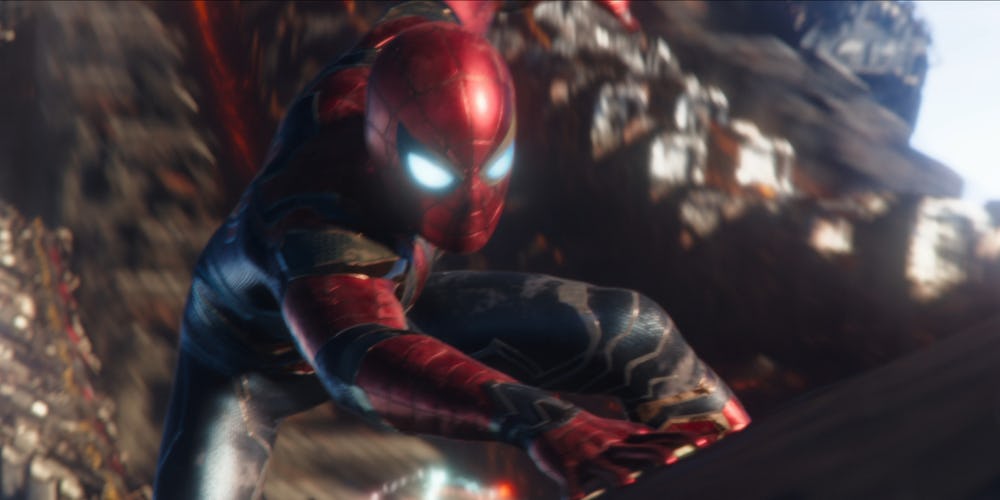 The Clip is special due to so many reasons. Apart from being a clip from the most anticipated movie of the decade, it also happens to showcase Tom Holland's Spiderman and the high school humor the MCU made everyone fall in love with in Spiderman: Homecoming.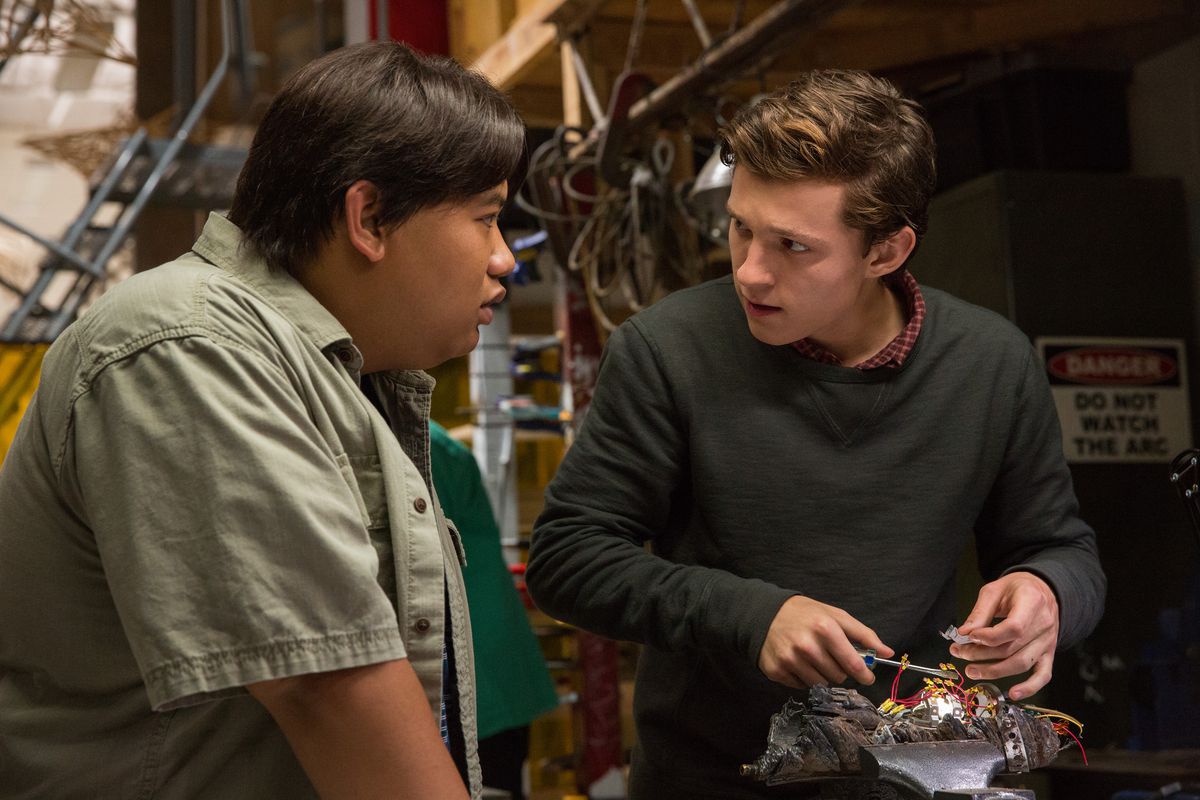 The dynamic between Ned Leeds and Peter Parker is absolutely hilarious. Ned is especially awesome in this field of humor. He was the one who lit up Spider-man: Homecoming and he will most certainly shine bright with his dorky humor in Infinity War.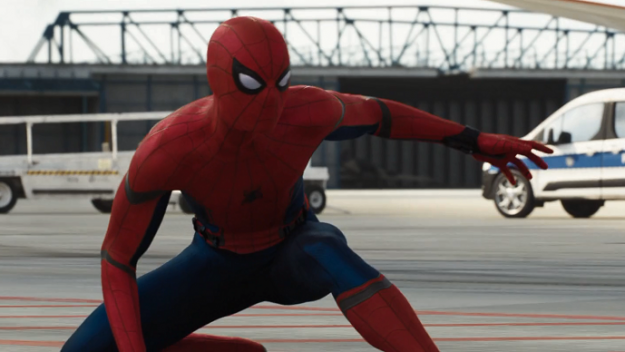 The clip also offers some necessary insight into Spiderman's new Spidey Tech. A particularly clever piece of hardware is Spiderman's new web shooters and their new mode of functioning in Infinity War. Those weren't the ones Spidey used in Homecoming.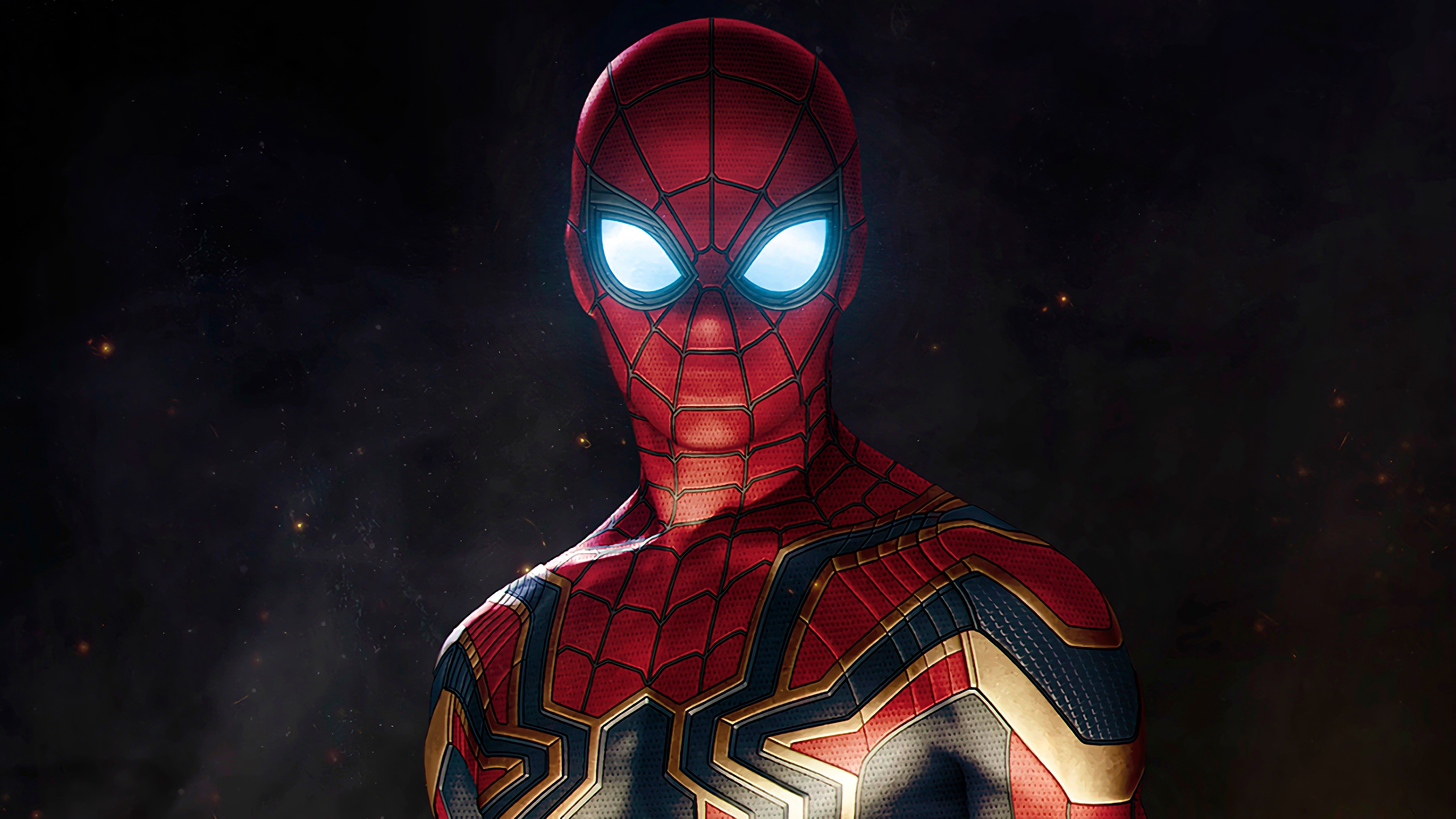 There are still several questions that the clip most certainly does not answer. One of them is the Iron Spider Suit. The Infinity War trailer has confirmed that Spiderman will be wearing the famous Iron Spider Suit that first appeared in Civil War. But the thing about the suit is, it is portrayed differently every time Marvel brings it up.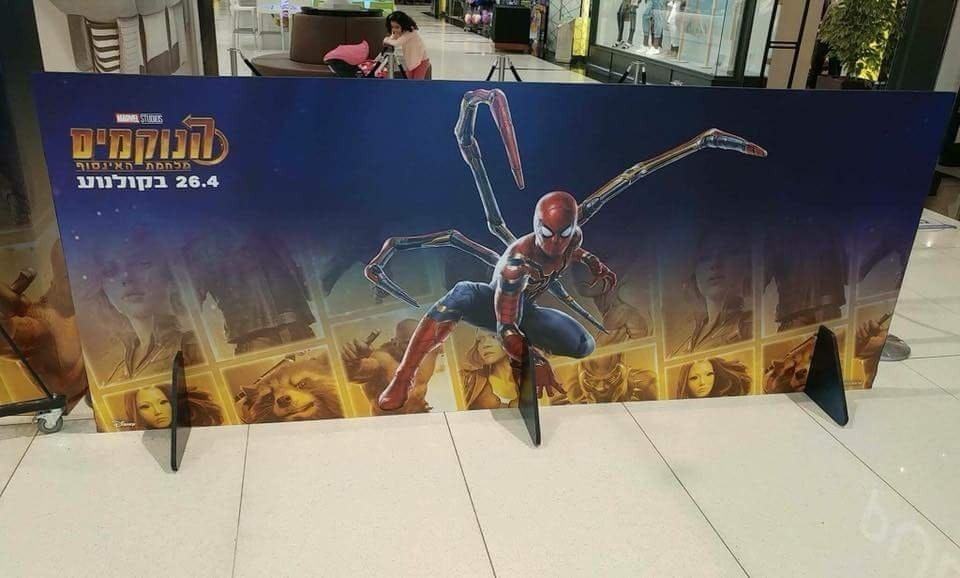 The Iron Spider suit has been merchandised and every time it makes to a toy line or poster, it is portrayed entirely differently. Spiderman is not without his flaws. He is brash, unpredictable and too young to be an Avenger. But he is learning and adapting. He is becoming more mature. It will be interesting to see how Spidey has developed into a better, more promising version of his previous self.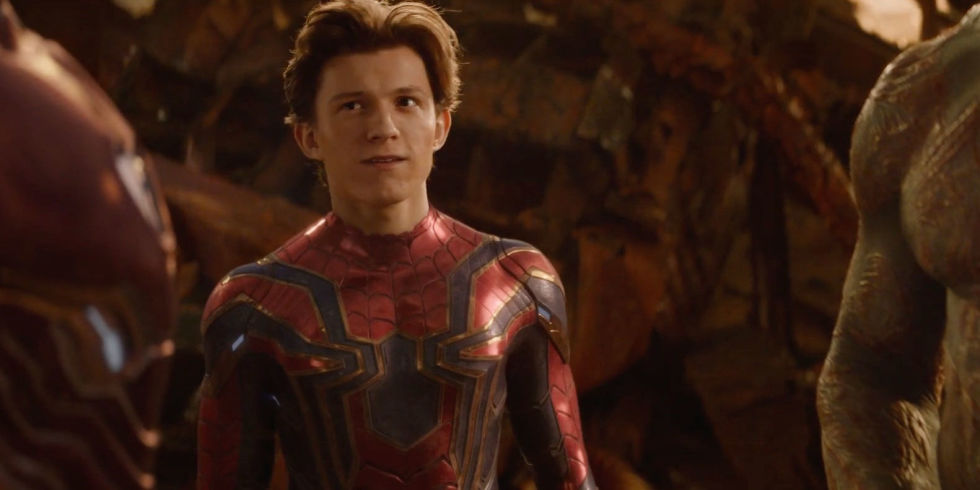 "I think that the journey that Peter goes through in Homecoming definitely affects who he's going to be in subsequent movies," Homecoming director Jon Watts explains. "You know, I wanted [Homecoming] to feel like the first step towards this big grand hero's journey. I mean, he's the best superhero, so I want to spend some real time with him and watch him grow up."
Spider-Man: Homecoming is now available in DVD and Blu-Ray. The official film synopsis reads:
"Thrilled by his experience with the Avengers, young Peter Parker returns home to live with his Aunt May. Under the watchful eye of mentor Tony Stark, Parker starts to embrace his newfound identity as Spider-Man. He also tries to return to his normal daily routine — distracted by thoughts of proving himself to be more than just a friendly neighborhood superhero. Peter must soon put his powers to the test when the evil Vulture emerges to threaten everything that he holds dear".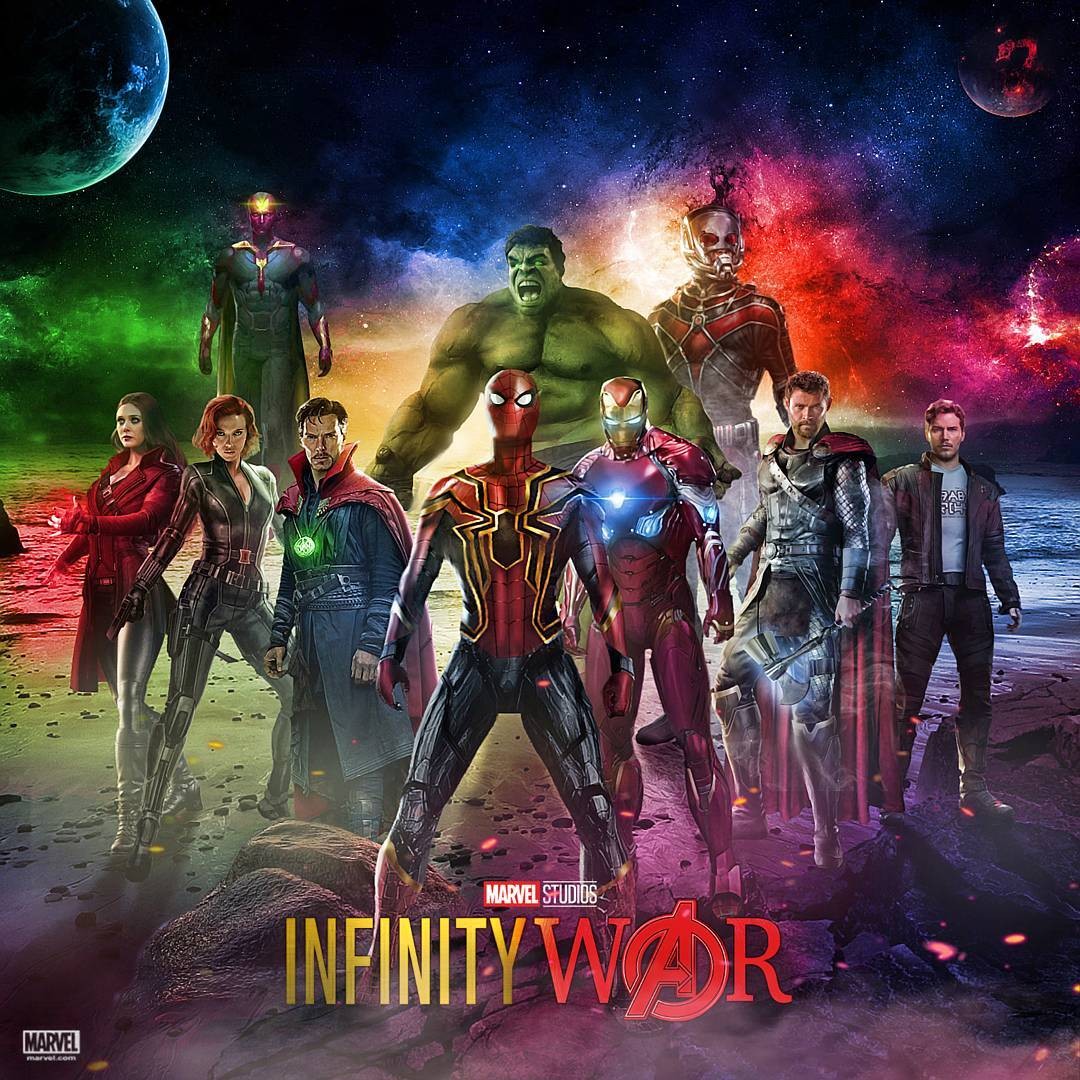 Peter Parker aka Spider-man will be next seen in the upcoming comic-book ensemble 'Avengers: Infinity War' that is releasing on April 27th, 2018. The movie is directed by Russo brothers who have an amazing track record in the superhero genre. It is produced by Marvel top executive Kevin Feige along with a set of executive producers including chief architect of Marvel comics Stan Lee, Louis D'Esposito, Victoria Alonso and Michael Grillo. The screenplay is written by a talented duo – Christopher Markus and Stephen McFeely.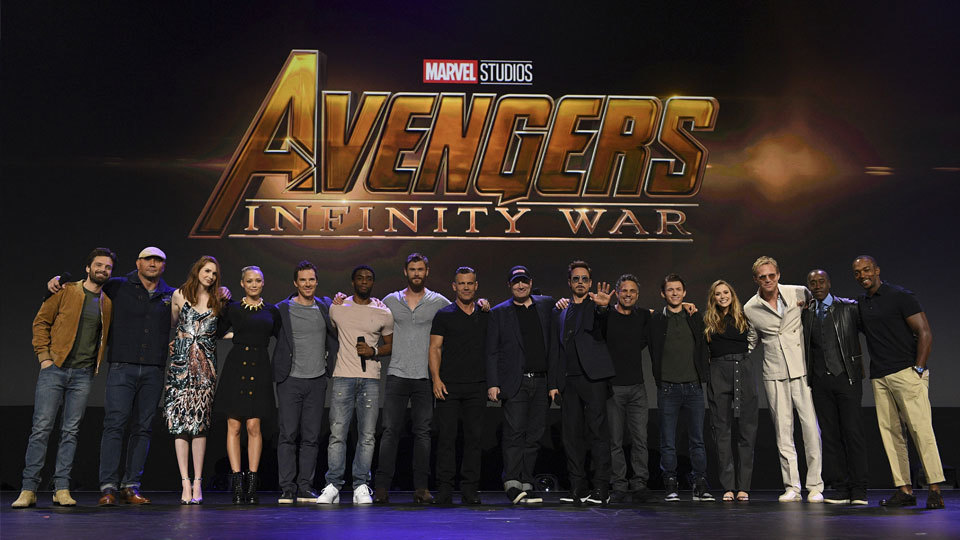 The cast is beyond amazing as some of the biggest stars are coming together for a grand comic book event including Robert Downey Jr. (Iron Man), Mark Ruffalo (Hulk), Chris Evans (Captain America), Anthony Mackie (Falcon), Sebastian Stan (Winter soldier), Chris Hemsworth (Thor), Tom Hiddleston (Loki), Scarlett Johansson (Black Widow), Samuel Jackson (Nick Fury), Cobie Smulders (Mariah Hill), Jeremy Reiner (Hawkeye), Benedict Wong (Wong), Benedict Cumberbatch (Dr. Strange), Tom Holland (Spiderman), Letitia Wright (Shuri), Chadwick Boseman (Black Panther), Paul Rudd (Ant-Man), Chris Pratt (Starlord), Bradley Cooper (Rocket Raccoon), Vin Diesel (Groot), Zoe Saldana (Gamora), Karen Gillian (Nebula), Dave Bautista (Drax), Pom Klementieff (Mantis), Elizabeth Olsen (Scarlett Witch), Paul Bettany (Vision), Josh Brolin (Thanos).
The official synopsis released by Marvel reads: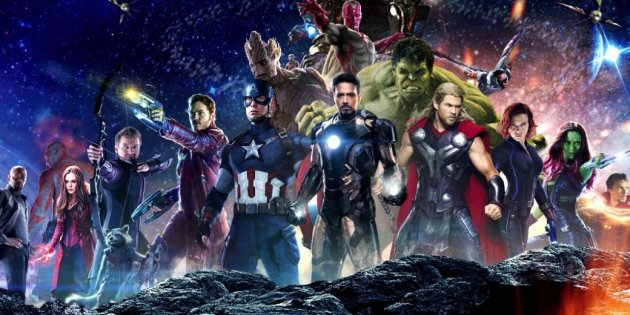 "Iron Man, Thor, the Hulk and the rest of the Avengers unite to battle their most powerful enemy yet — the evil Thanos. On a mission to collect all six Infinity Stones, Thanos plans to use the artifacts to inflict his twisted will on reality. The fate of the planet and existence itself has never been more uncertain as everything the Avengers have fought for has led up to this moment".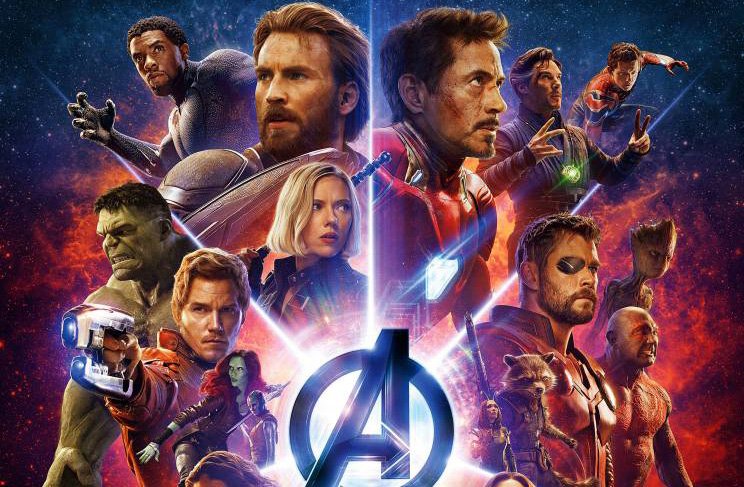 "An unprecedented cinematic journey ten years in the making and spanning the entire Marvel Cinematic Universe, Marvel Studios' "Avengers: Infinity War" brings to the screen the ultimate, deadliest showdown of all time. The Avengers and their Super Hero allies must be willing to sacrifice all in an attempt to defeat the powerful Thanos before his blitz of devastation and ruin puts an end to the universe".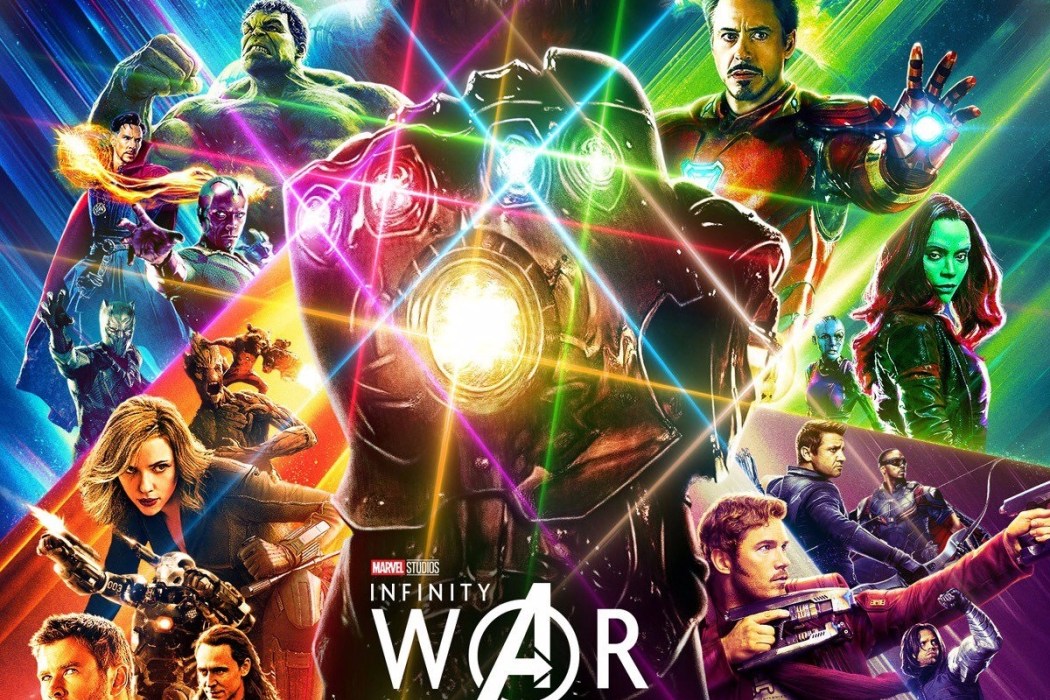 "As the Avengers and their allies have continued to protect the world from threats too large for any one hero to handle, a new danger has emerged from the cosmic shadows: Thanos. A despot of intergalactic infamy, his goal is to collect all six Infinity Stones, artifacts of unimaginable power, and use them to inflict his twisted will on all of reality. Everything the Avengers have fought for has led up to this moment – the fate of Earth and existence itself has never been more uncertain".
Don't Miss: One of The Villains In Deadpool 2 Has Been Completely Cut Off