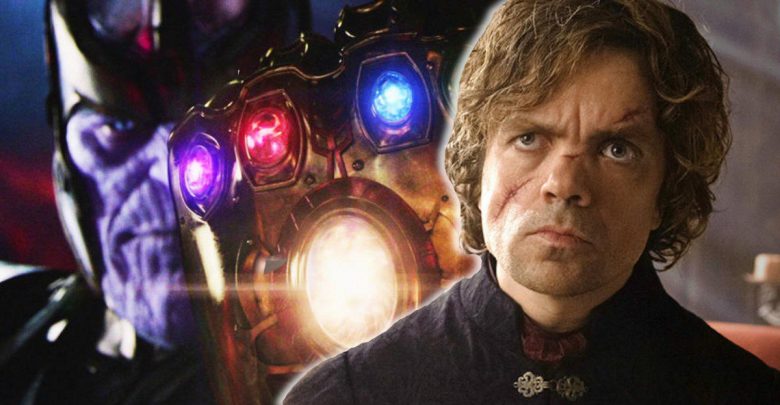 Avengers Infinity War is going to be the beginning of the end of MCU Phase 3. This is the greatest comic-book event which has been a decade in the making. With Iron Man in 2008, MCU was launched and since then 18 movies have come out which blew our minds and earned over $14 Billion at the box-office.
Infinity War is truly going to be a masterpiece of epic proportions. It's been an insane ride for Marvel fans and it has finally come to the last stop 'Infinity War' where we will see Avengers assemble finally taking on their most terrifying villain 'Thanos' and his Black Order. He is coming for six Infinity stones scattered in different places, assemble them in an all-powerful Infinity gauntlet that grants its wielder limitless godlike powers to destroy half the universe at the snap of his fingers. The only ones that can stop Thanos and his forces from wreaking havoc are Avengers and Guardians of the Galaxy.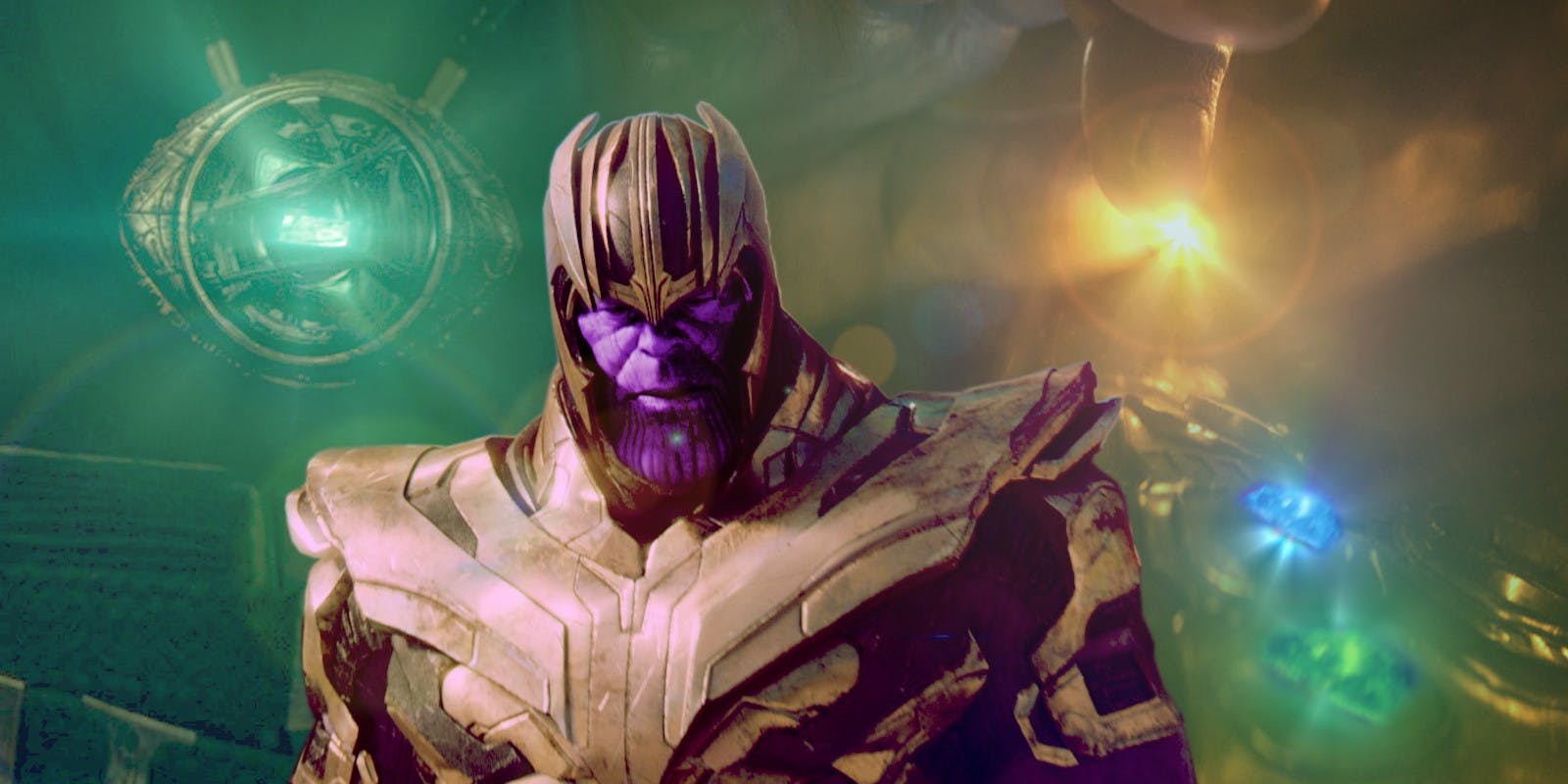 The Russos called it a heist movie where Thanos will steal cosmic singularities one by one, moving from place to place and every time he does that, somebody dies. Here's what they said:
"With "Infinity War," the biggest new element to the movie is Thanos and the fact that he's entering the storytelling in a very bold, strong way, to the degree that he's almost one of the leads. We've shaped an interesting narrative around him that in some ways leans heavily on a heist film in the fact that he's going after the infinity stones in a much bolder, successful way than he has in the past. The entire movie has that energy of the bad guy being one step ahead of the heroes. We looked at a lot of movies that had that heist-style energy to them, and that brought some inspiration".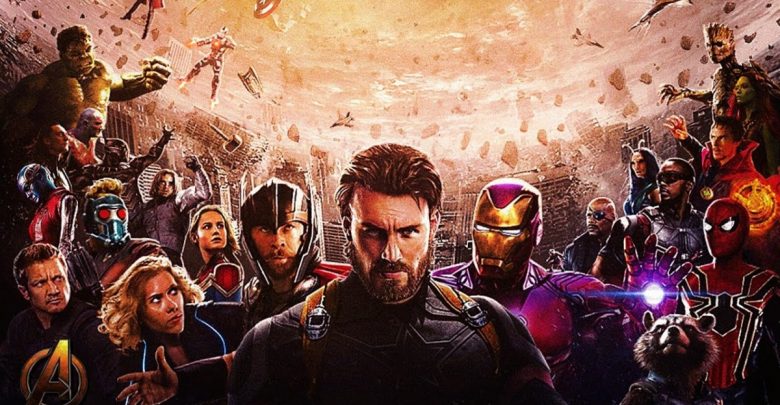 It is the MCU's most prized venture and the Studio desperately wants it to succeed at all costs. To do so, Marvel's marketing team is hard at work to ensure the fan hype stay on a cosmic level. They have kept releasing lots and lots of TV Spots with new trailers and snippets, but still so little is known about Black Order.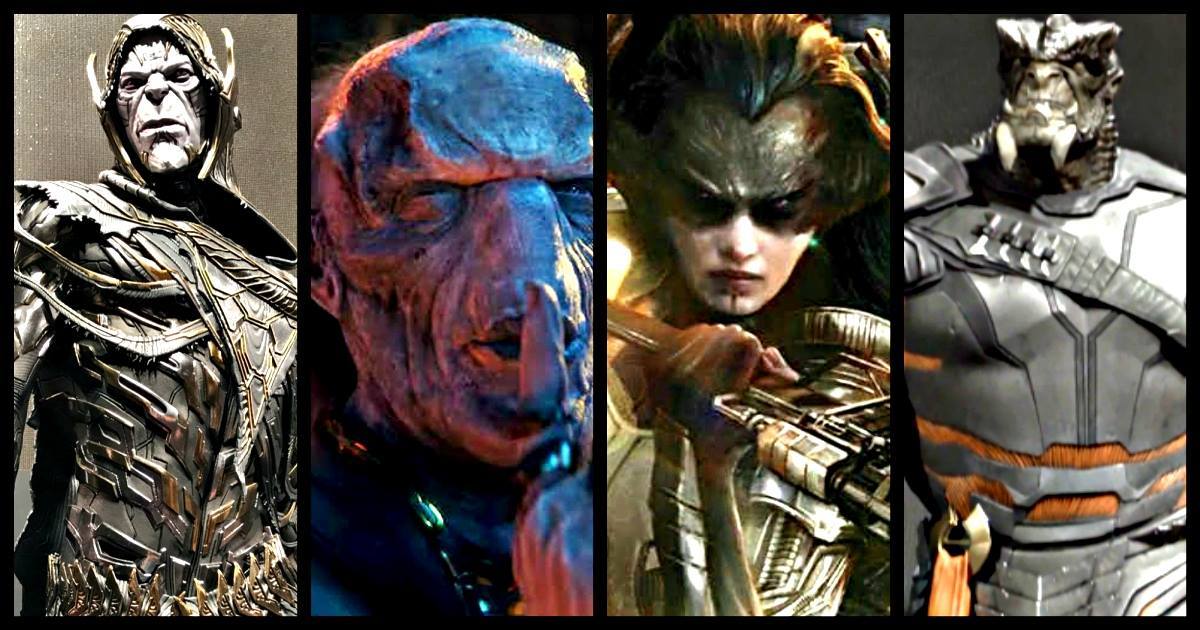 Black Order is one of the deadliest groups of assassins handpicked by Thanos from the darkest corners of the universe. They are Mad Titan's adoptive children who are fiercely loyal and have always had Thanos' back against his enemies. There has been speculation that Peter Dinklage has a part in Infinity War, it was confirmed that he is playing one of the Black Order members but nobody knew which character. Well, we finally know that. So keep reading…..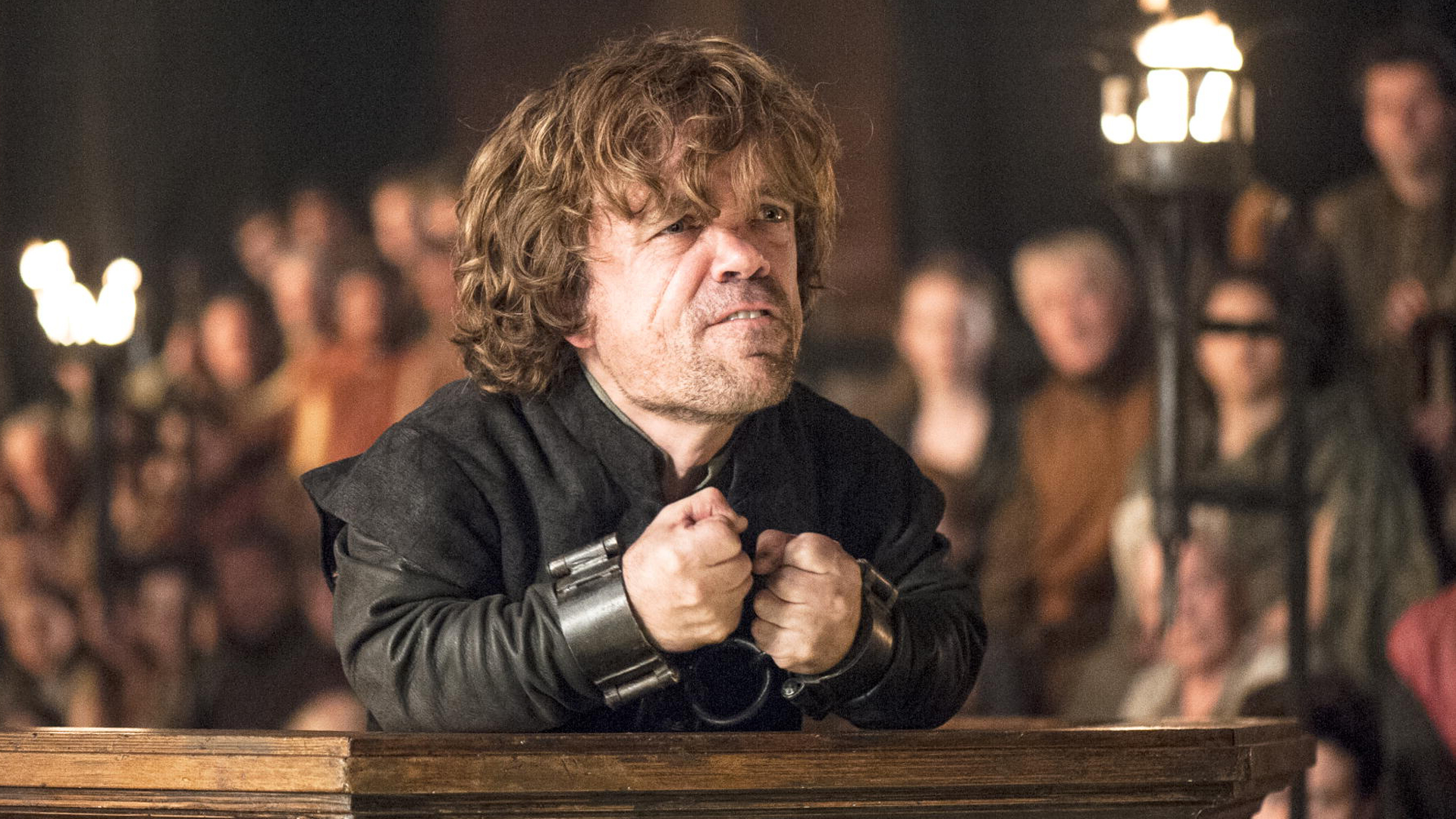 Peter Dinklage is Tyrion Lannister. Fear not, that is how the whole world addresses him. First coming to the spotlight due to his acting chops and grave voice, Dinklage became a worldwide phenomenon as a man of many talents who made the most out of his life with so little opportunities.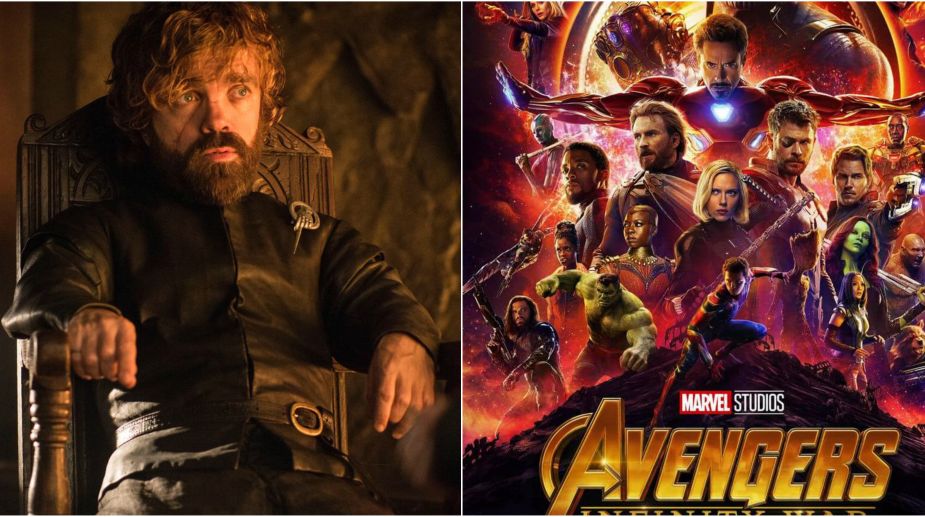 Peter Dinklage has appeared in several Blockbuster movies like X-Men: Days of Future Past, Ice Age 4 and Underdog. His TV Career is a thing to die for. Dinklage has had long been suspected of being a part of the world's most profitable franchise's most anticipated movie – Avengers: Infinity War.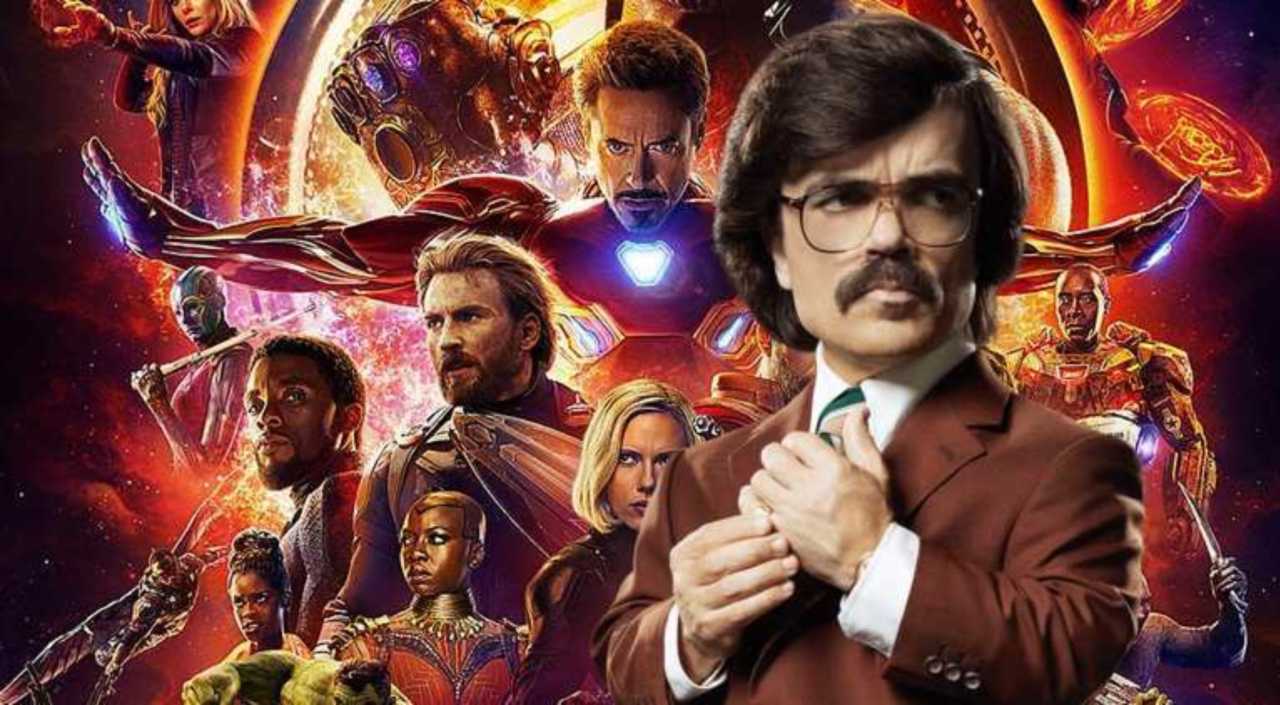 He later confirmed it to be true but even with a week left for the movie to be released, Dinklage's character in the movie is still a secret. While fans kept scratching their heads as to how Dinklage will play out in the movie, this new Video Clip finally confirms Peter Dinklage's role in the movie.
The latest Video Clip has added into the ruckus, taking the fan hype to unfathomable levels. This video clip, in particular, could be the key to revealing as to which character Dinklage is playing on the screen in the movie.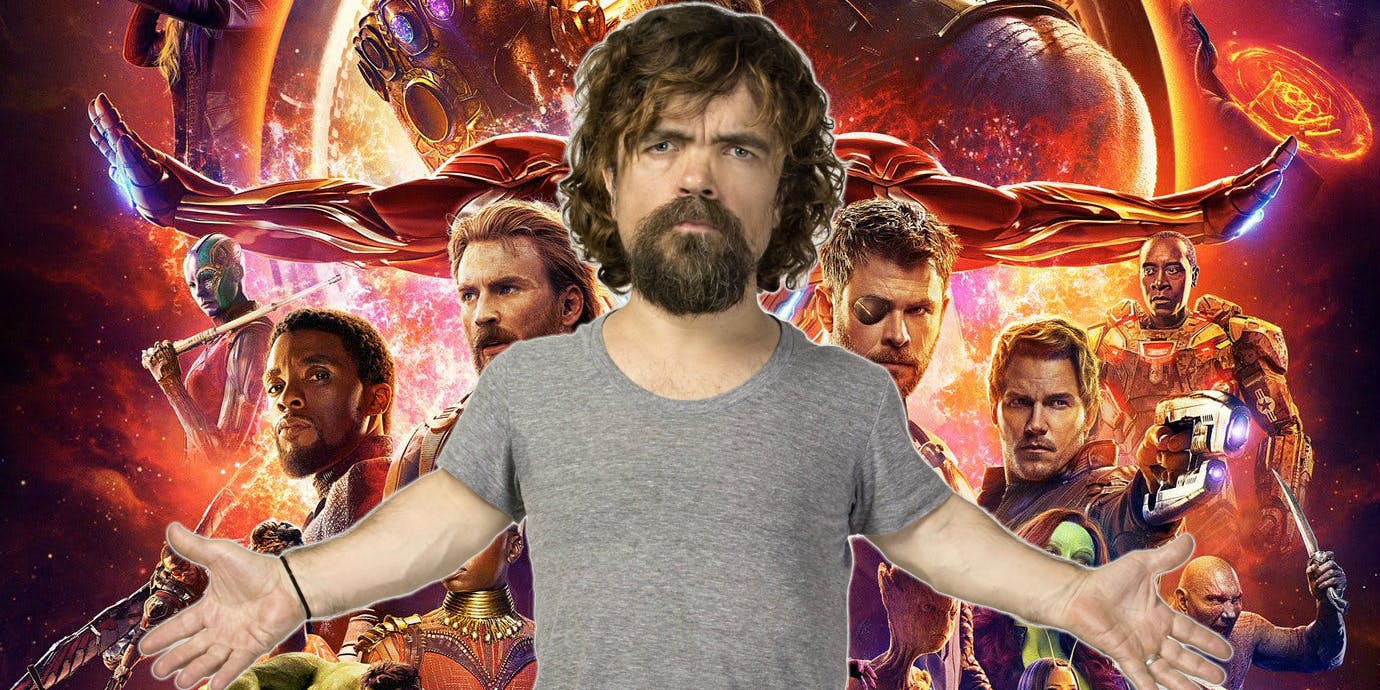 Good Morning America must be thanked for helping us uncover this secret about Peter Dinklage. While being asked about the scenes, Anthony Mackie, the guy who plays the superhero Falcon in the movie, revealed some interesting points.
And then a short Infinity War Video Clip was released for everyone to view. The clip begins at precisely the 3:28 mark and it shows Falcon, Black Widow and Captain America going up against two prominent Black Order Generals – Corvus Glaive and Proxima Midnight.
Here is the video clip we are talking about:
The clip shows an injured Corvus Glaive talking to Proxima in the scene itself. The voice of Corvus Glaive has confirmed the theory that Peter is indeed playing a Black Order member in the form of Corvus Glaive. This is a huge role for Dinklage as Glaive will be sent by Thanos to retrieve 'Mind stone' off Vision's forehead.
Earlier, it was assumed that Peter Dinklage is playing Pip the Troll in the movie. Pip is the sidekick of Adam Warlock and a prominent character in the Infinity War comic book series of 1991. A red hairdo was spotted on Dinklage on set and as soon as the fans saw the photo, the Pip the Troll theory started to gain traction.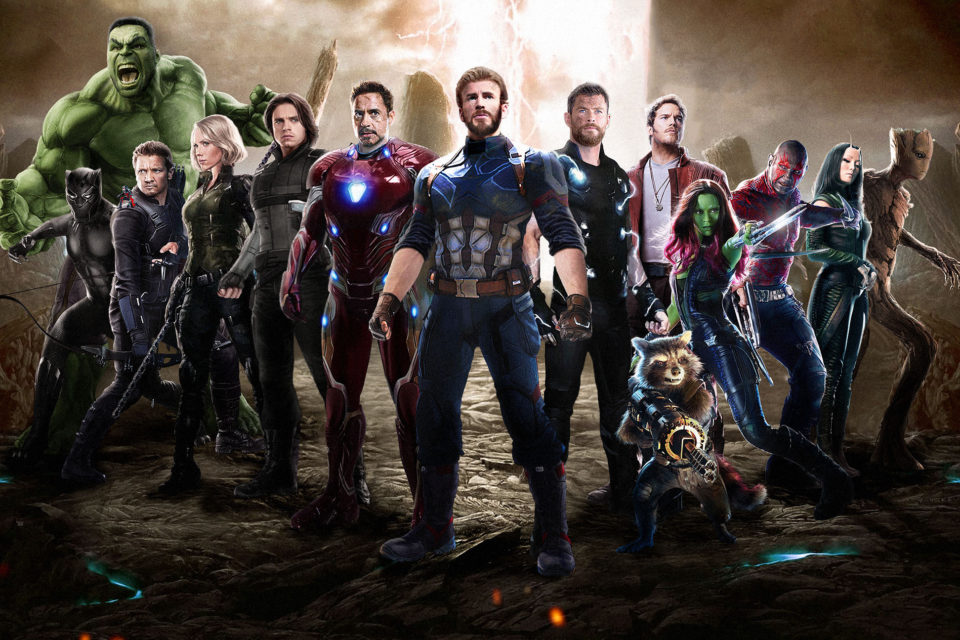 Infinity War will be home to a lot of actors. Amongst them, the Black Order forces of Cull obsidian, Ebony Maw and Proxima Midnight have already been confirmed to be Terry Notary, Tom-Vaughan Taylor, and Carrie Cook respectively. The only one whose actor's name hasn't been announced is Corvus Glaive. Is Peter Dinklage really playing the Glaive wielding maniac? All facts tend to support this new theory.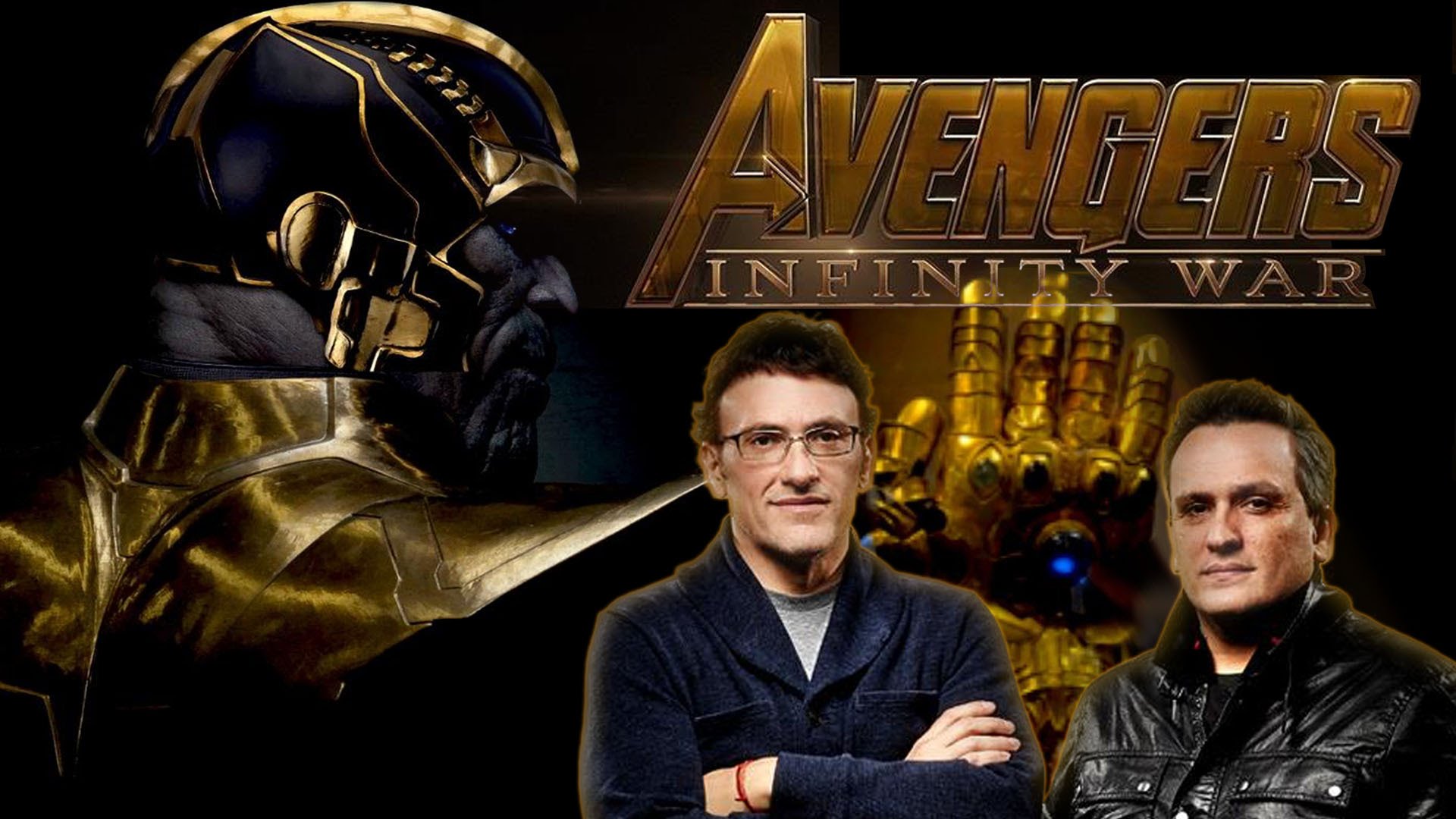 The Russo brothers claim that even though Dinklage is being covered in CGI, fans will be able to recognize him in just "a bit or two". Let's all hope the rumors are indeed true for Dinklage playing Corvus Glaive is like a dream come true for many fans.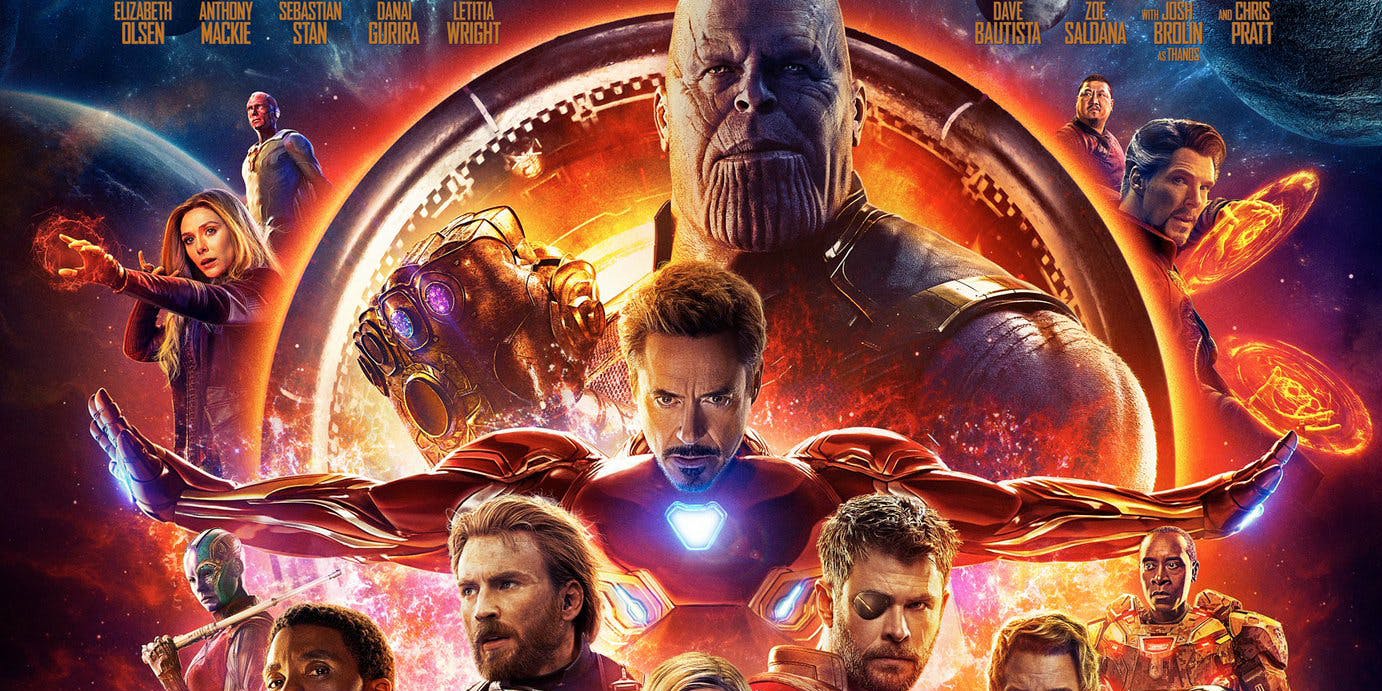 Avengers: Infinity War will open on April 27. The movie is directed by Russo brothers and produced by Marvel Chief Kevin Feige with a whole host of executive producers namely Stan Lee, Louis D'Esposito, Victoria Alonso and Michael Grillo. The script is written by Christopher Markus and Stephen McFeely.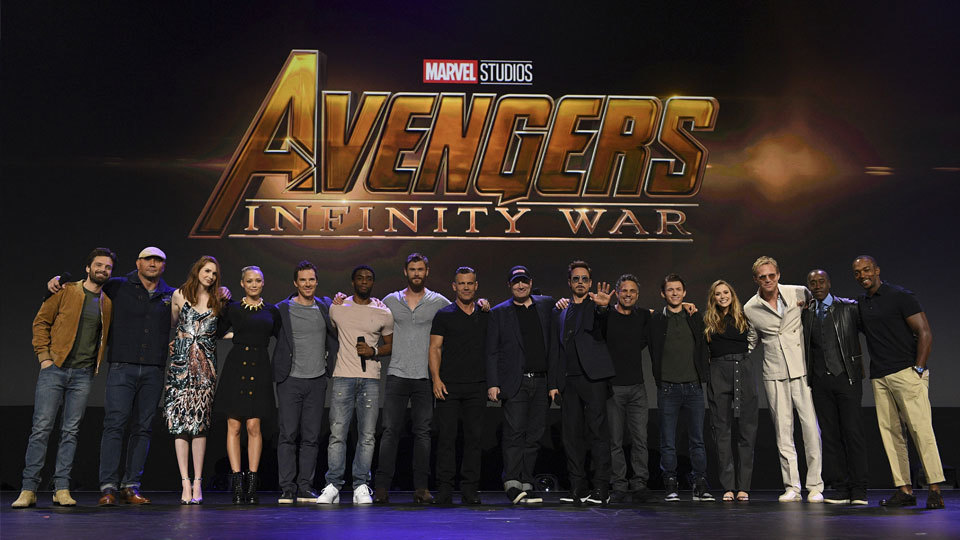 The cast is truly outstanding as it features some of the biggest stars under single roof including Robert Downey Jr. (Iron Man), Chris Evans (Captain America), Chris Pratt (Star Lord), Sebastian Stan (Winter soldier), Anthony Mackie (Falcon), Chris Hemsworth (Thor), Tom Hiddleston (Loki), Mark Ruffalo (Hulk), Bradley Cooper (Rocket Raccoon), Vin Diesel (Groot), Pom Klementieff (Mantis), Scarlett Johansson (Black Widow), Zoe Saldana (Gamora), Jeremy Reiner (Hawkeye), Benedict Cumberbatch (Dr. Strange), Benedict Wong (Wong), Tom Holland (Spiderman), Letitia Wright (Shuri), Chadwick Boseman (Black Panther), Paul Rudd (Ant-Man), Elizabeth Olsen (Scarlett Witch), Karen Gillian (Nebula), Dave Bautista (Drax), Paul Bettany (Vision), Josh Brolin (Thanos).
The official synopsis for the movie reads: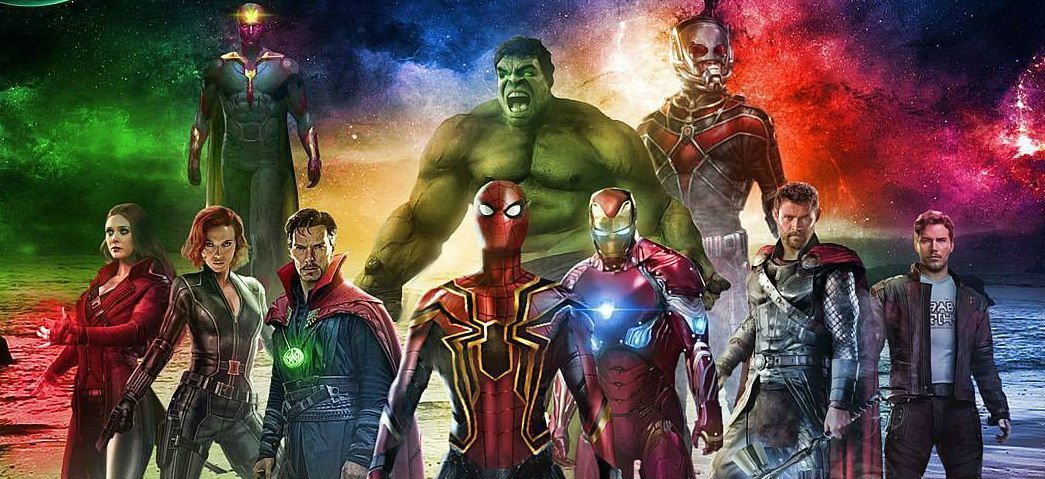 "As the Avengers and their allies have continued to protect the world from threats too large for any one hero to handle, a new danger has emerged from the cosmic shadows: Thanos. A despot of intergalactic infamy, his goal is to collect all six Infinity Stones, artifacts of unimaginable power, and use them to inflict his twisted will on all of reality. Everything the Avengers have fought for has led up to this moment – the fate of Earth and existence itself has never been more uncertain".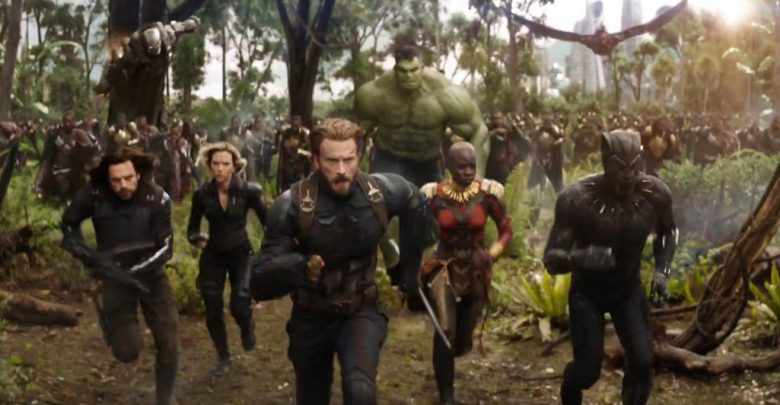 "An unprecedented cinematic journey ten years in the making and spanning the entire Marvel Cinematic Universe, Marvel Studios' "Avengers: Infinity War" brings to the screen the ultimate, deadliest showdown of all time. The Avengers and their Super Hero allies must be willing to sacrifice all in an attempt to defeat the powerful Thanos before his blitz of devastation and ruin puts an end to the universe".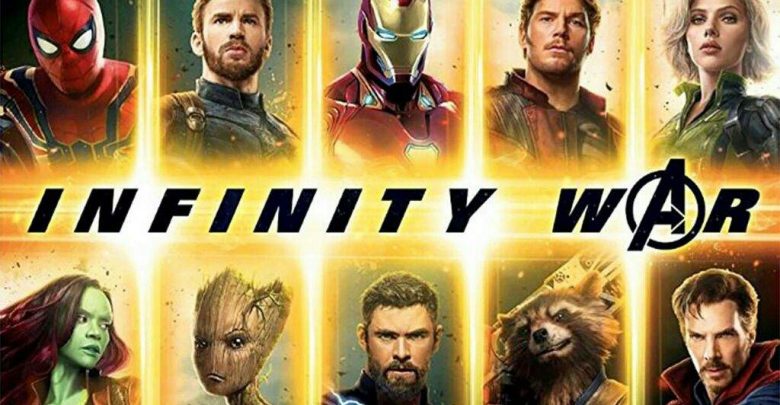 Iron Man, Thor, the Hulk and the rest of the Avengers unite to battle their most powerful enemy yet — the evil Thanos. On a mission to collect all six Infinity Stones, Thanos plans to use the artifacts to inflict his twisted will on reality. The fate of the planet and existence itself has never been more uncertain as everything the Avengers have fought for has led up to this moment.
Don't Miss: Here's What You Need to Know About Avengers Infinity War Deleted Scenes!