The DC Films Universe needs some big entries on the big screen now. It is high time now as DC has failed 4 out of 5 times with their movies. Now, they have gone past 3 strikes, and one more failure would surely cost WB this shared Universe. We won't be getting any more team up movies, that's for sure. Moreover, WB may abandon DC movies completely. Very high hopes are riding upon the three upcoming solo movies of Aquaman, Shazam and Wonder Woman.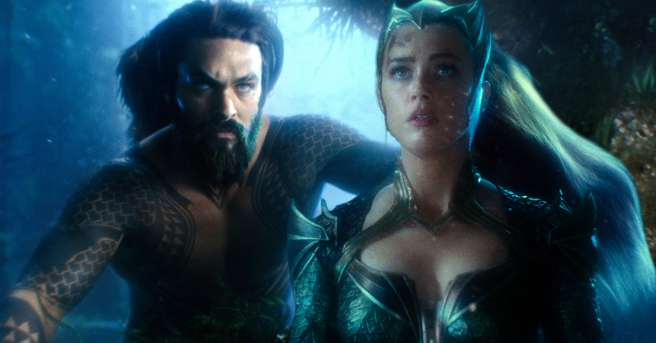 The fans recently got to see some footage of Aquaman at Cinema Con and it was literally mind-blowing. While it may not get released online just yet, we still have a description of that amazing footage. Have a look:
"I can't believe your finally here," someone says. The camera dives into the water. A ship soars through the water. A gladiator match seems to be coming. The ship enters Atlantis, with several ships ferrying in and out. The Ocean Master stands in the coliseum, rallying the crowd against his brother who will challenge him for the throne. Arthur trains on the beach. He's younger and catches the quindent with his bare hands, just before his face. He lifts a submarine from the water. He kicks ass insode the sub. Above water, he tells Mera he is a "blood instrument" and he's "damn good at it". Mera begs Arthur to help so "millions of people" don't die. Water crashes on land. Dafoe's character tells him to go "deeper" to discover his Atlantean instincts, before being revealed in a leather-y black costume. Black Manta looks ripped from a comic, with glowing red eyes. A war between an army on foot underwater and men riding sharks ensues. The Ocean Master promises to bring the"wrath of seven seas."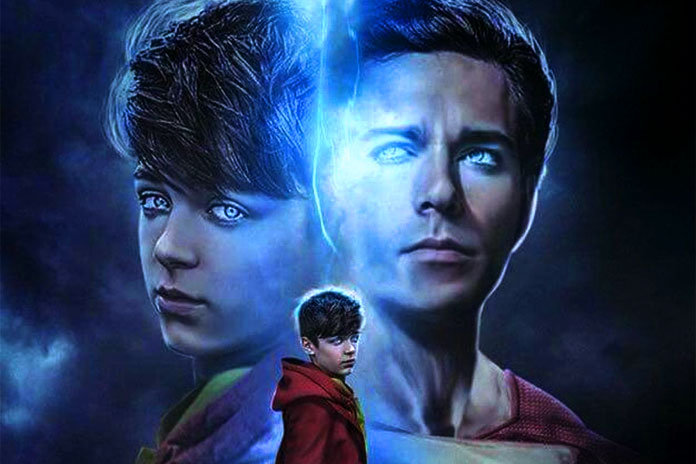 Apart from Aquaman, DC fans also got a brief look at some footage of Shazam! The movie is still under production, but still, the editing people managed to bring out a little bit of footage from the movie. Zachary Levi was seen as Shazam in his suit, and the attendees also got a look at Mark Strong's Dr Sivanna. ComicBook.com's Brandon Davis reported some really quick shots from the movie that showed Ashe Angel's Billy Batson shouting "Shazam!," a truck falling from the sky, and some punches being thrown.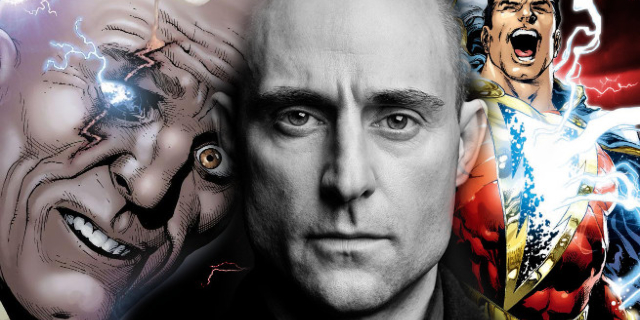 The footage shown was similar to the one which was shown to some reporters who previously visited the set of Shazam! 'JoBlo' tweeted about the footage saying:
"Levi looks great in costume and it's referred to Big with superpowers. Also got a peek at Mark Strong's Dr. Sivana using his powers to 'force push' people."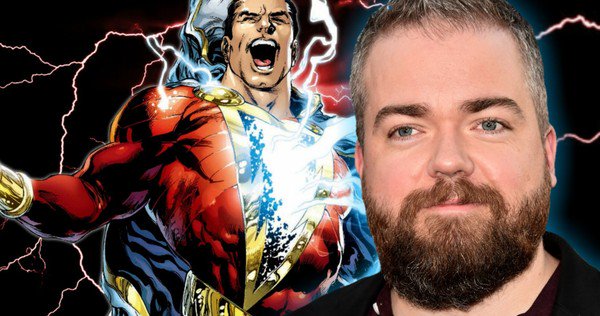 The director of the movie, David F Sandberg addressed the audience:
"The character of Shazam has a very rich history."
Zachary Levi added to it by saying:
"It is basically the movie 'Big' with super powers"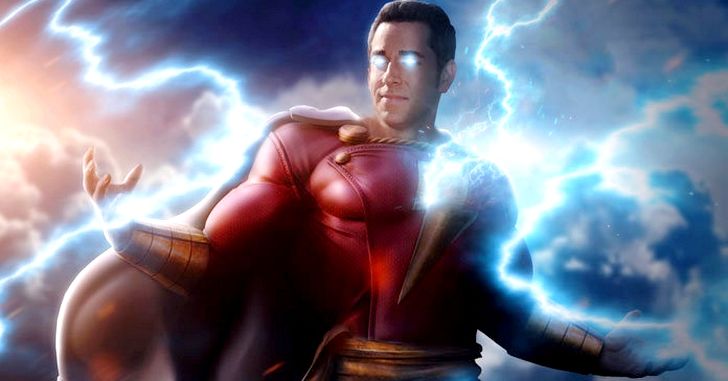 Shazam! will hit the theatres on April 5, 2019. It is directed by David F. Sandberg and it stars Zachary Levi as Shazam, , Mark Strong in the role of Super-Villain Dr. Thaddeus Sivana, Asher Angel as Billy Batson Jack Dylan Grazer as Billy's best friend and ultimate superhero enthusiast, Pedro, played by Jovan Armand, Freddy as part of the foster family that includes Mary, played by Grace Fulton, and Eugene, played by Ian Chen, Darla, played by Faithe Herman, Cooper Andrews and Marta Milans play foster parents, Victor and Rosa Vasquez, with Ron Cephas Jones.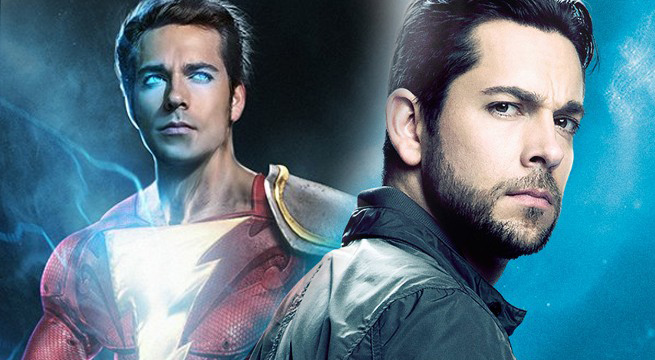 Here's the official Synopsis for the movie:
"We all have a superhero inside us, it just takes a bit of magic to bring it out. In Billy Batson's (Angel) case, by shouting out one word—SHAZAM!—this streetwise 14-year-old foster kid can turn into the adult Super Hero Shazam (Levi), courtesy of an ancient wizard. Still a kid at heart—inside a ripped, godlike body—Shazam revels in this adult version of himself by doing what any teen would do with superpowers: have fun with them! Can he fly? Does he have X-ray vision? Can he shoot lightning out of his hands? Can he skip his social studies test? Shazam sets out to test the limits of his abilities with the joyful recklessness of a child. But he'll need to master these powers quickly in order to fight the deadly forces of evil controlled by Dr. Thaddeus Sivana (Strong)." 
Don't Miss: 10 Incredible Facts About The Space Stone You Never Knew!!!!