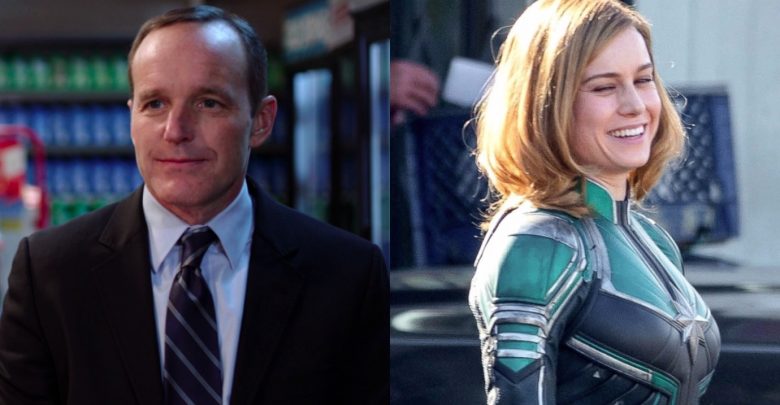 The MCU will finish its 10 whole years after 2018, and this year is going to end with 20 movies that Marvel will have put out in this giant shared Universe. Next year is going, to begin with the origin story of Marvel's most powerful Superhero and it will be the first MCU superhero movie to be led by a female character. Sure DC did it first, but with Marvel's brand image and Captain Marvel being so insanely powerful that she can take down Superman, this movie has got to go big on the box office.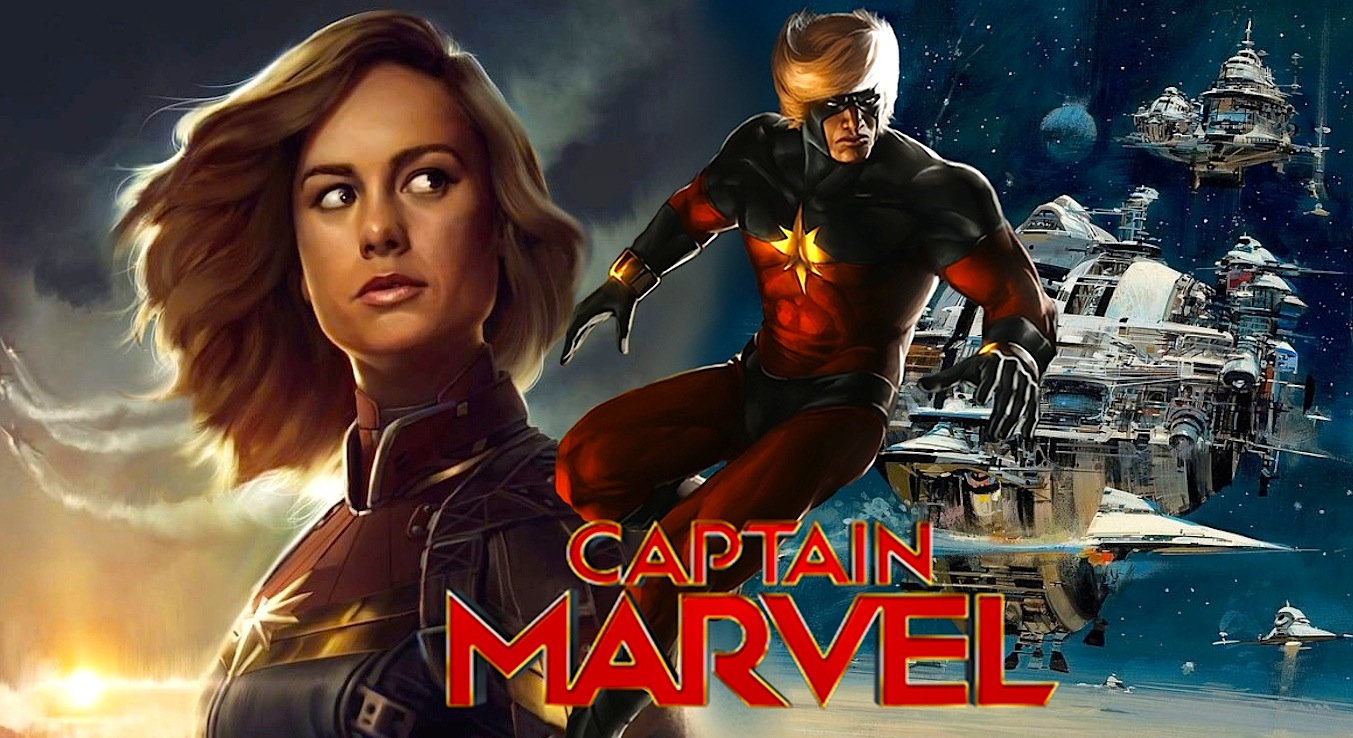 At Comic-Con 2017, Feige revealed many more details about the movie as Samuel L. Jackson's Nick Fury was confirmed to return for this movie and he will have his "both eyes open" as the movie will be set during the 90s. Along with Samuel L. Jackson and Brie Larson, Jude Law is going to be a part of the movie as well, and he is going to play the character of Mar-Vell, who would most probably be the General of the Kree Army. And, along with these three actors, DeWanda Wise and Ben Mendelsohn also have significant roles which are undisclosed till. Feige shared that the Skrulls are going to be the main villains of the movie and Captain Marvel will be based upon the Kree-Skrull wars. Here's what he said:
"All of the Marvel characters have flaws to them, all of them have a deep humanity to them. With Captain Marvel, she is as powerful a character as we've ever put in a movie. Her powers are off the charts, and when she's introduced, she will be by far the strongest character we've ever had. It's important, then, to counterbalance that with someone who feels real. She needs to have a humanity to tap into, and Brie can do that."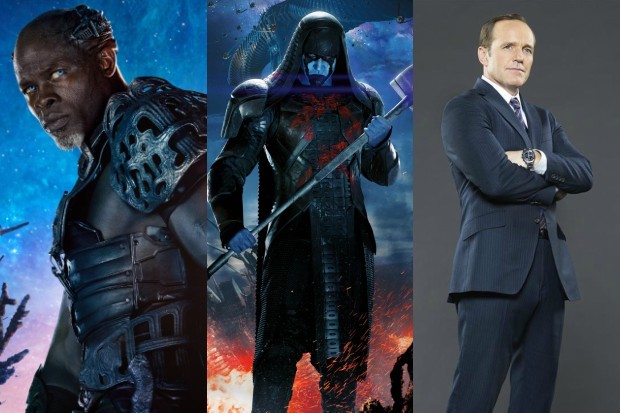 Since this will be the ultimate prequel to almost all MCU movies because we will see SHIELD return, and also the Kree are coming back, so we could always expect other characters from the MCU movies return as well, and that is why Agent Phil Coulson is coming back in his younger days, and along with him, 2 of the characters from Guardians of the Galaxy, Ronan the Accuser and Korath are also coming back.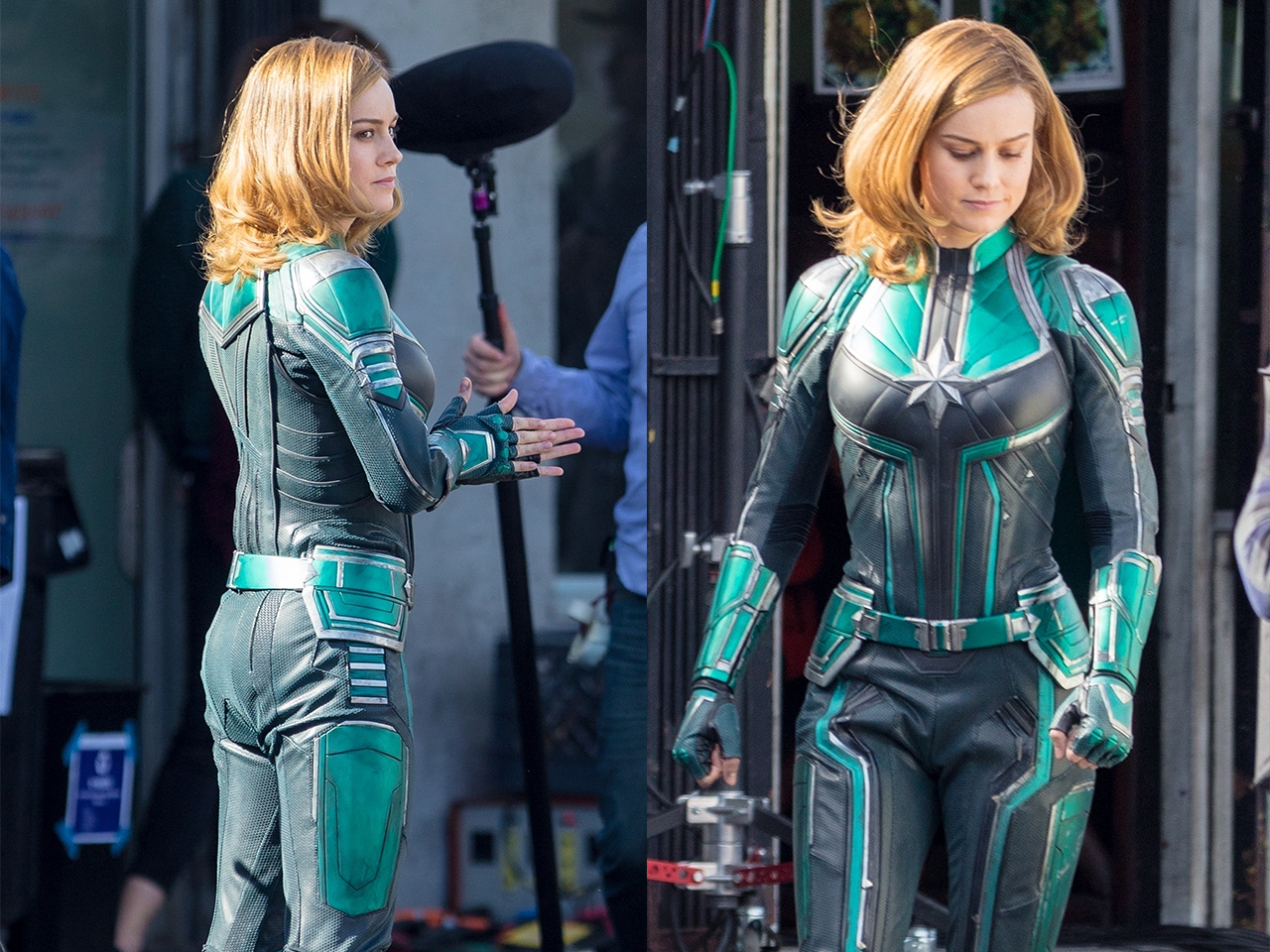 Since Captain Marvel has been under production recently, so many set photos of Brie Larson as Captain Marvel have hit the internet in the past few days. We saw Larson in her old Green Suit, we saw her doing military training as Carol Danvers and many more photos came out. We also got to see the first look at Jude Law in the movie.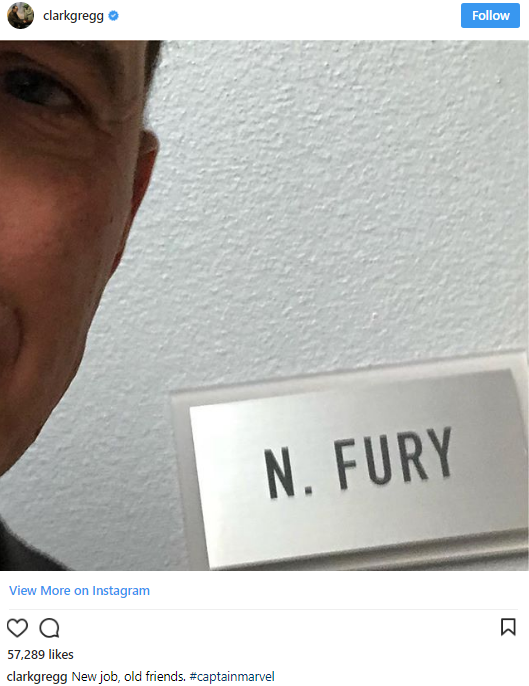 Now, the moment all the SHIELD fans had been waiting or has arrived as our favourite Agent of SHIELD is back in the movies division. He just shared a set photo of him standing along with Nick Fury's name tag, and the photo is captioned:
"New job, old friends. #captainmarvel".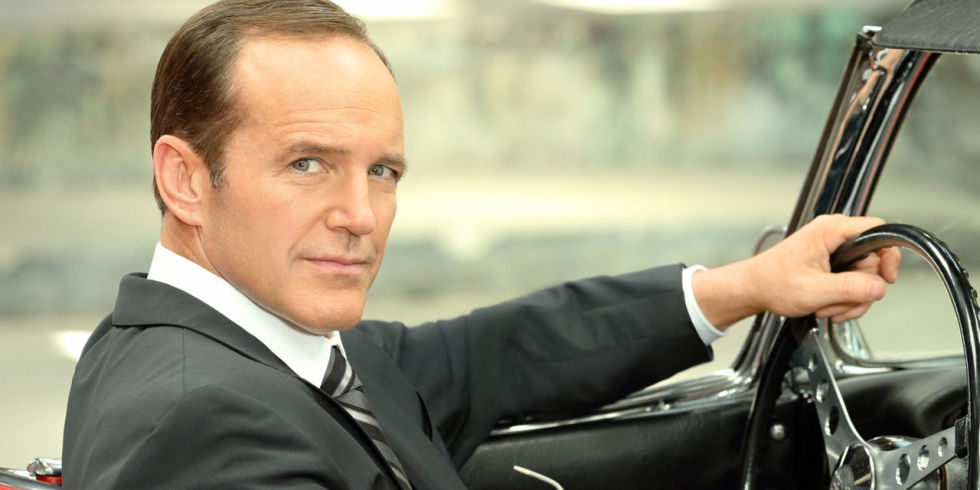 Phil Coulson had a huge role in Phase 1 of MCU as it was because of him that the Avengers Assembled for the first time. Ever since then, he has been leading the Agents of SHIELD in Marvel's TV division. Now he is back in a prequel story and we could not be happier.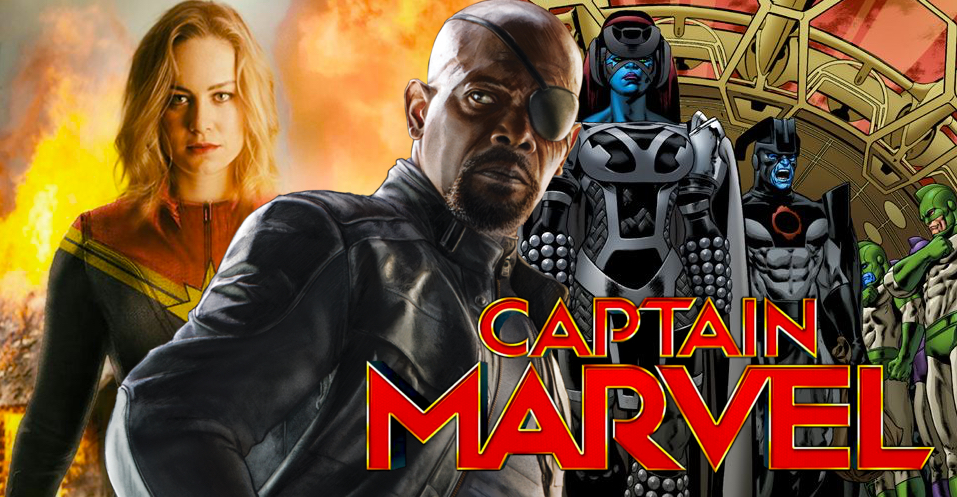 Captain Marvel will hit the theatres next year and it will be the first ever female lead Superhero movie Marvel has ever produced. It opens on March 6, 2019. Here is the official Synopsis of the movie:
"The story follows Carol Danvers as she becomes one of the universe's most powerful heroes when Earth is caught in the middle of a galactic war between two alien races," the synopsis reads. "Set in the 1990s, Captain Marvel is an all-new adventure from a previously unseen period in the history of the Marvel Cinematic Universe."
The Cast of the movie includes – Academy Award® winner Brie Larson, Samuel L. Jackson, Ben Mendelsohn, Lee Pace, Lashana Lynch, Djimon Hounsou, Gemma Chan, Algenis Perez Soto, Rune Temte, McKenna Grace, with Clark Gregg, and Jude Law.
After Captain Marvel appears in her solo movie, she will have a huge role in Avengers 4 as she will be continuing where she left off in Infinity War.
Don't Miss: Avengers: Infinity War – Tony Stark Wearing The Cloak of Levitation?