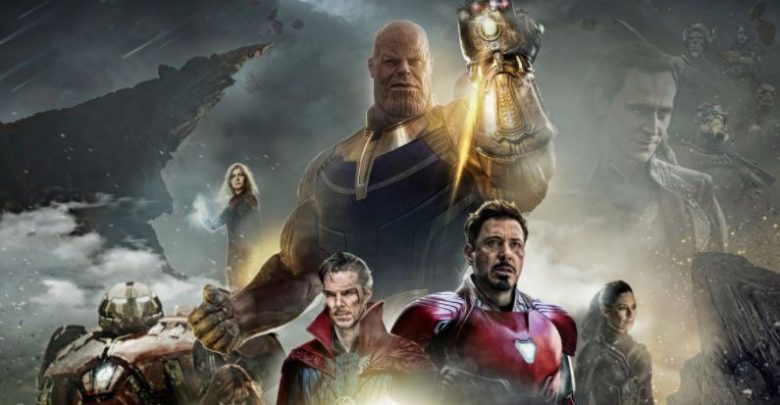 Avengers: Infinity War will be upon us in just 29 days and the hype for the movie keeps increasing as it gets closer and closer. Avengers: Infinity War will be the greatest character ensemble ever seen on the big screen and it will interweave all the stories told in the last 10 years, starting from Iron Man itself.
Since the build-up to this movie has been so fantastic, the anticipation for the movie is huge. It is expected to literally break the box office, and blow the minds of all the fans and critics at the same time. The movie broke the record for pre-sales numbers in just six hours. If all the hype surrounding the movie converts into viewings then we are looking at the highest grossing movie of all time in any genre not just among comic book movies.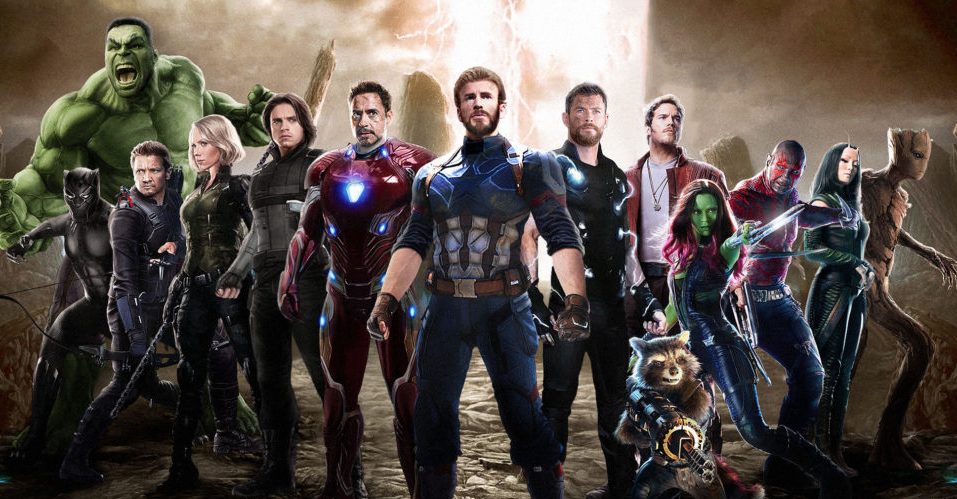 This will be the greatest comic book spectacle that we have ever seen, never before has any studio attempted an ensemble movie of this size and scale. There will be around 67 comic book characters of relevance, out of which almost half of them are going to be superheroes. But some of them will be really important to the movie, while others may have a smaller role. The recent trailer of the movie showed us tonnes of new footage without actually revealing the plot of the movie. Also, it left a lot of questions in our mind as well.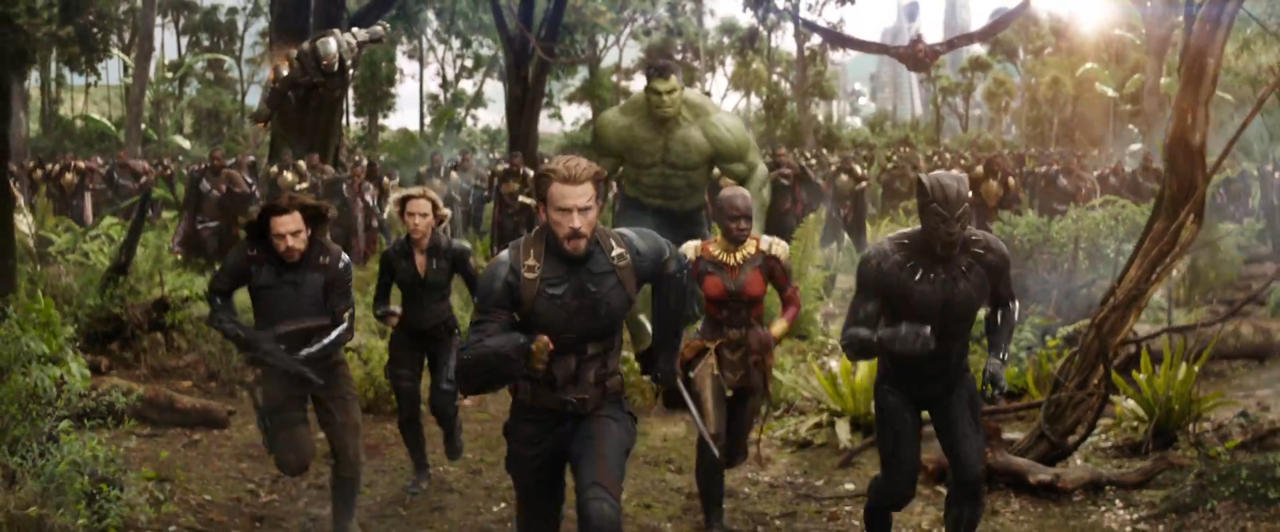 Most of them will get answered only when the movie comes out as Marvel is really keeping things tight this time around. Even the early screenings and the premier that usually used to happen about a month ago with other movies will happen from 23rd April this time. Just 4 days before the movie.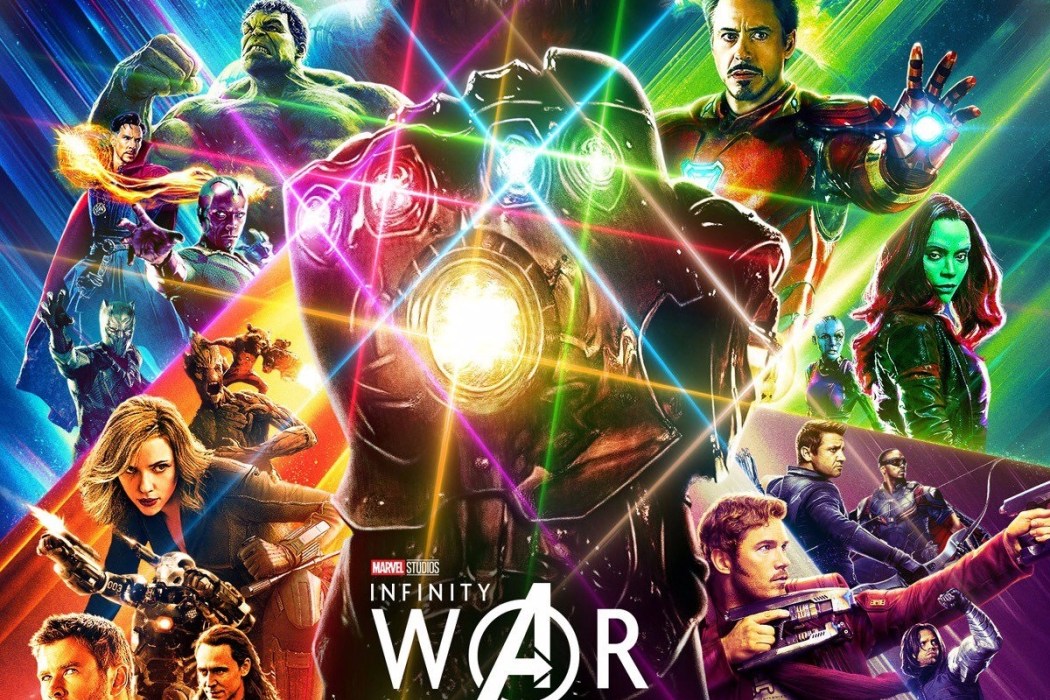 Also, the official embargo of the movie that reveals the Rotten Tomatoes score will lift on 23rd itself. So a general consensus of how the movie is playing with the fans and the critics will be known only 4 days before the worldwide release of the movie.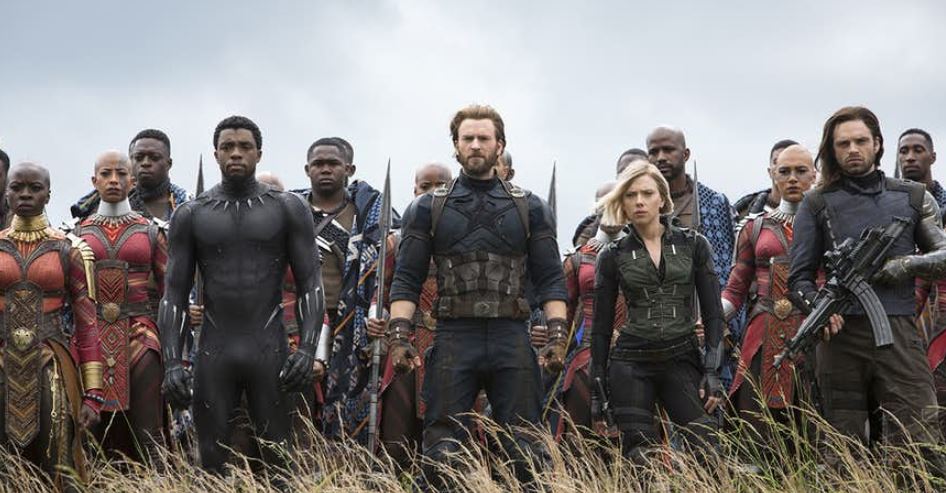 This is a great time as ever since March began, the marketing of the movie kicked in at full force digitally and physically, as a lot of merchandise and toys started to sell, and almost every day we got to see new posters, photos, promo arts and images that revealed new details about the movie.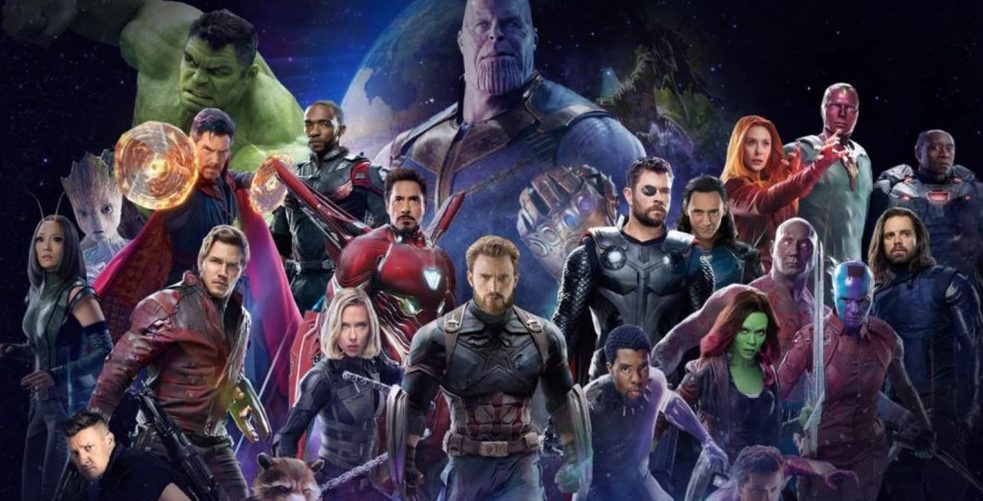 As mentioned above, we even got to see a brand new trailer for the movie. It did not reveal much but there was some additional footage as compared to the first official trailer that broke the all-time record of the maximum number of online views in the first 24 hours of release.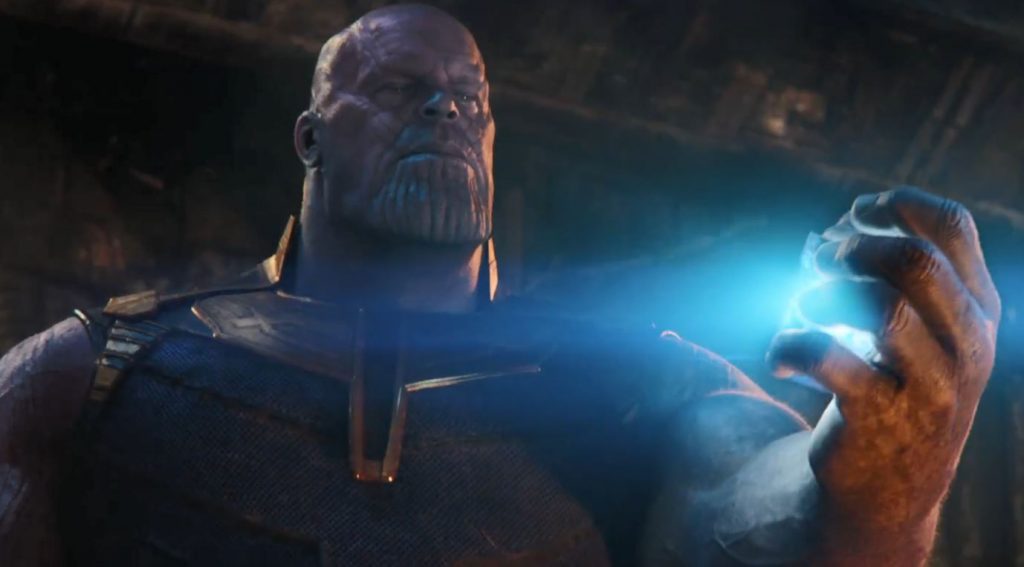 Till now, looking at the trailers, we know that the scope of the movie is insane and Marvel has indeed gone all out to create an epic conclusion to everything that has happened till now in the MCU. For the first time, Thanos is coming to Earth along with his children (also known as Black Order) to collect all the six Infinity stones namely Space, Power, Mind, Time, Reality, and Soul in order to assemble an all-powerful Infinity gauntlet that will grant him limitless powers. He will become strongest cosmic creature there is as he will literally control fundamental forces of existence. The only ones standing between him and total domination are Avengers and Guardians of the Galaxy who will have to come together to take him down for good.
After the trailer came out, new clips, TV Spots and teasers also started to kick in. Here's a clip of Thor meeting with the Guardians:
Now, two new teasers have been released by Marvel Canada and Marvel UK & Ireland stating that the movie is just one month away. Here's the first one-month teaser:
See Avengers: #InfinityWar in ONE MONTH. Get tickets now: https://t.co/WByjNdqLfi pic.twitter.com/xrSeYxlnLs

— Marvel Canada (@MarvelEntCA) March 27, 2018
This particular teaser does not show any new footage, but is edited as if it has the entire second trailer fitted within it as we get a look at T'Challa and the Wakandans, Doctor Strange, Thanos, Avengers running money shot, Hulkbuster, Drax, Science and mystic Quadro, Spider-Man, Banner, Wanda and Black Widow all clubbed into just 10 seconds. Now, here's the second teaser released by Marvel UK & Ireland that has clubbed a series of clips from the previous two trailers.
Just one month to go until Avengers: #InfinityWar arrives in UK cinemas. Have you got your tickets yet? https://t.co/D2uKl2bgjl pic.twitter.com/noUb8ogYsR

— Marvel UK & Ireland (@MarvelUK) March 26, 2018
This teaser gives us a look at Iron Man, Doctor Strange, Spider-Man, Thor, Captain America, Black Widow, and Thanos, where we can see the Spider-sense tingle, Iron Man's new jetpacks, and Thor possibly trying to forge his new weapon.
One of the writers of the movie, Stephen McFeely mentioned that this movie is the culmination of the Marvel Cinematic Universe. Here's what he said: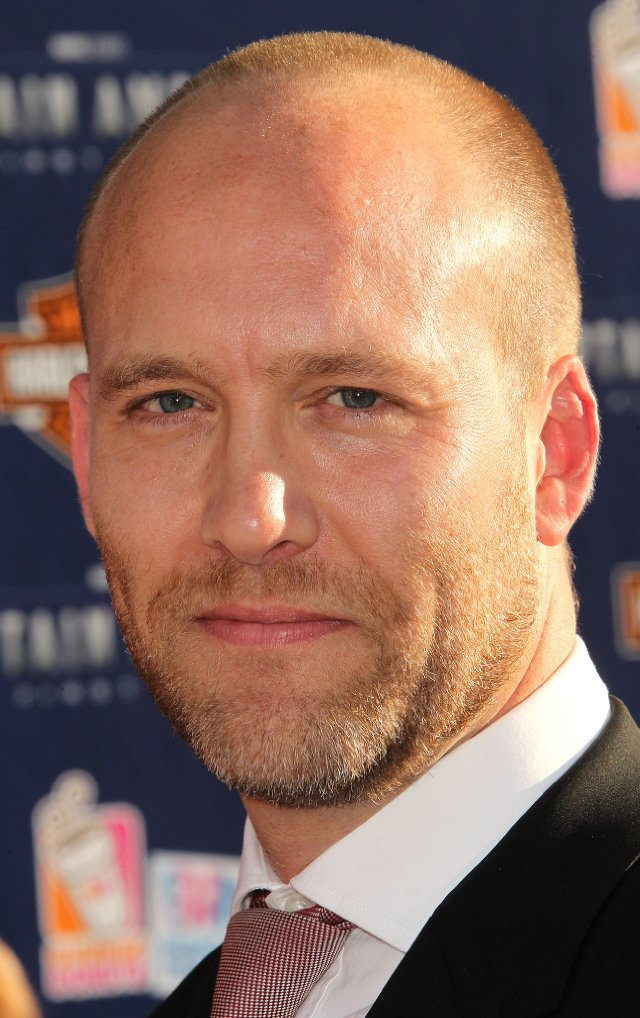 "This is about everyone getting together, or trying their hardest to get together, to fight a guy named Thanos. We've been teasing Thanos for many movies in 30-second clips, so hopefully all the lead up will allow us to really go to town with him and make him a villain that requires this epic level of storytelling That is the word I would use most often. It's ridiculously big.
One of the big challenges is how to make sure he's not just a relentless machine collecting stones like he's going shopping .So we want to give him a full weighted emotional story. You can kind of say this is Thanos' origin story so that he will get the weight of any of the previous heroes in terms of the decisions he has to make in order to get what he wants."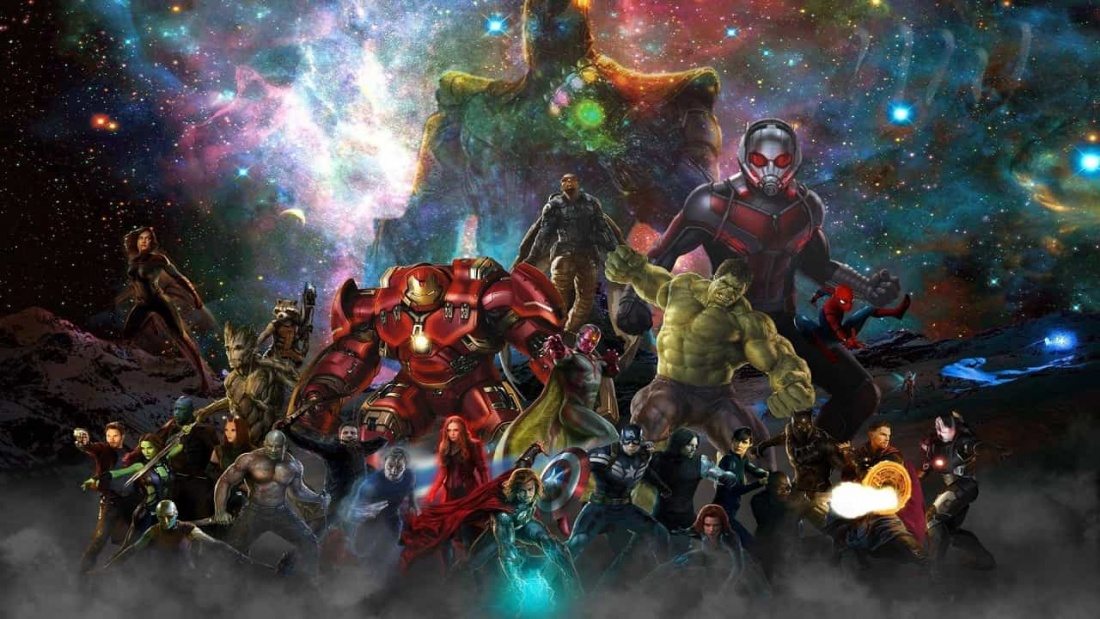 Avengers: Infinity War will open worldwide on April 27, directed by Russo brothers and produced by Marvel boss Kevin Feige along with a team of executive producers including Louis D'Esposito, Victoria Alonso, Stan Lee and  Michael Grillo. The screenplay is written by an amazing duo – Christopher Markus and Stephen McFeely.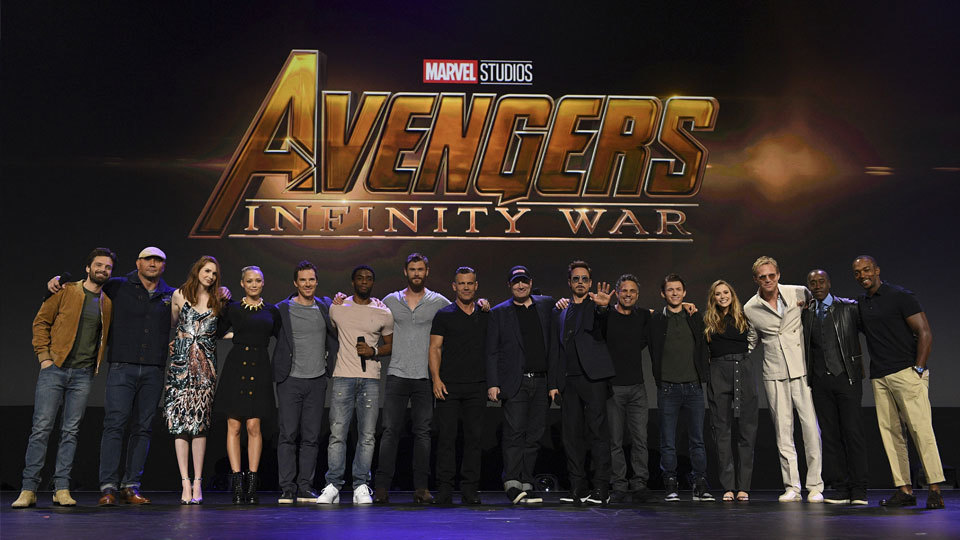 The cast is truly amazing as so many big stars are playing key roles including Robert Downey Jr. (Iron Man), Chris Evans (Captain America), Sebastian Stan (Winter soldier), Chris Hemsworth (Thor), Tom Hiddleston (Loki), Chris Pratt (Starlord), Vin Diesel (Groot), Bradley Cooper (Rocket Raccoon), Dave Bautista (Drax), Pom Klementieff (Mantis), Anthony Mackie (Falcon), Mark Ruffalo (Hulk), Scarlett Johansson (Black Widow), Jeremy Reiner (Hawkeye), Benedict Wong (Wong), Benedict Cumberbatch (Dr. Strange), Tom Holland (Spiderman), Letitia Wright (Shuri), Chadwick Boseman (Black Panther), Paul Rudd (Ant-Man), Elizabeth Olsen (Scarlett Witch), Paul Bettany (Vision), Zoe Saldana (Gamora), Karen Gillan (Nebula) and Josh Brolin (Thanos).
Here's the official Synopsis of the movie, read it below: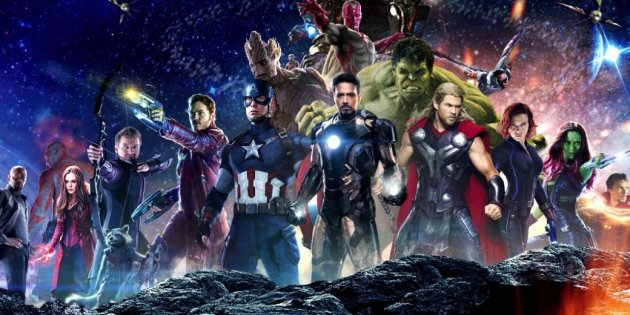 "An unprecedented cinematic journey ten years in the making and spanning the entire Marvel Cinematic Universe, Marvel Studios' "Avengers: Infinity War" brings to the screen the ultimate, deadliest showdown of all time. The Avengers and their Super Hero allies must be willing to sacrifice all in an attempt to defeat the powerful Thanos before his blitz of devastation and ruin puts an end to the universe".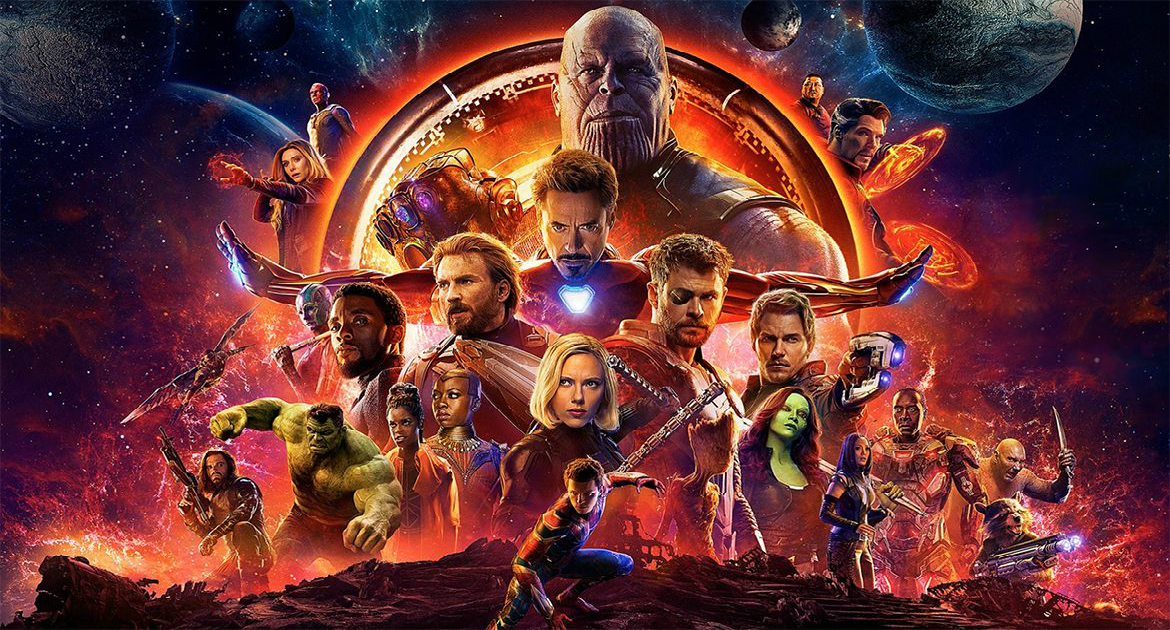 "Iron Man, Thor, the Hulk and the rest of the Avengers unite to battle their most powerful enemy yet — the evil Thanos. On a mission to collect all six Infinity Stones, Thanos plans to use the artifacts to inflict his twisted will on reality. The fate of the planet and existence itself has never been more uncertain as everything the Avengers have fought for has led up to this moment".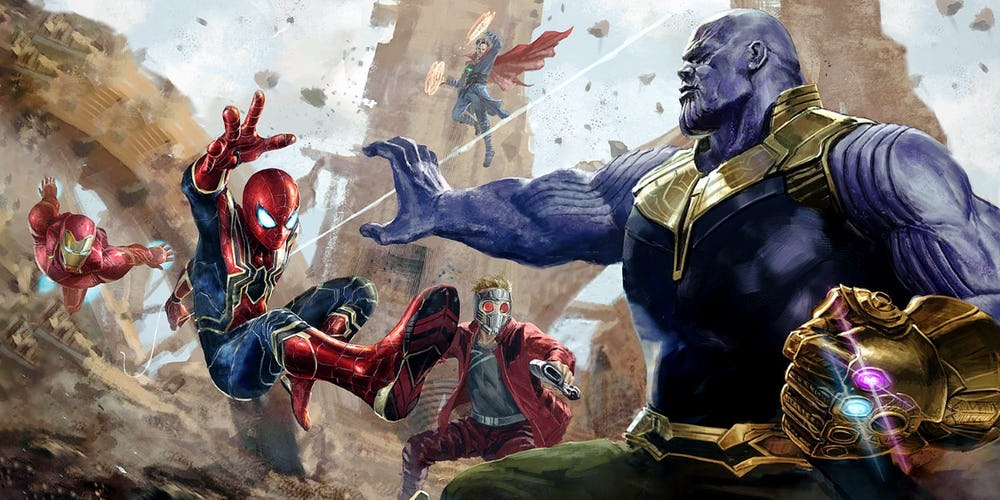 "As the Avengers and their allies have continued to protect the world from threats too large for any one hero to handle, a new danger has emerged from the cosmic shadows: Thanos. A despot of intergalactic infamy, his goal is to collect all six Infinity Stones, artifacts of unimaginable power, and use them to inflict his twisted will on all of reality. Everything the Avengers have fought for has led up to this moment – the fate of Earth and existence itself has never been more uncertain".
Don't Miss: Robert Downey Jr. Announces The Cast of His Next Movie Including Tom Holland