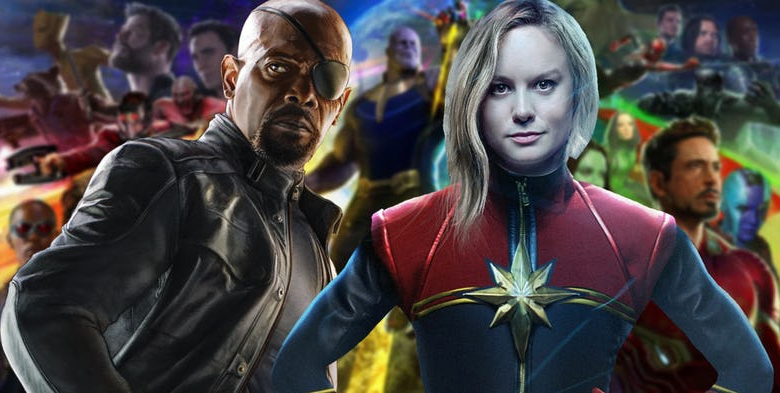 The Marvel Cinematic Universe has come a long way since it began its journey with Iron Man back in 2008. This year is Marvel's 10th Year Anniversary and by the end of this year, Marvel will have released 20 movies related to this gigantic shared Universe that has established itself extremely well over the span of 10 years. Marvel is already the biggest brand in Hollywood now and the 19th movie Avengers: Infinity War, which came out 1.5 months ago has already pushed Marvel past $16.8 Billion at the worldwide Box Office. Marvel is going to begin 2019 with its first-ever female lead Superhero, Captain Marvel.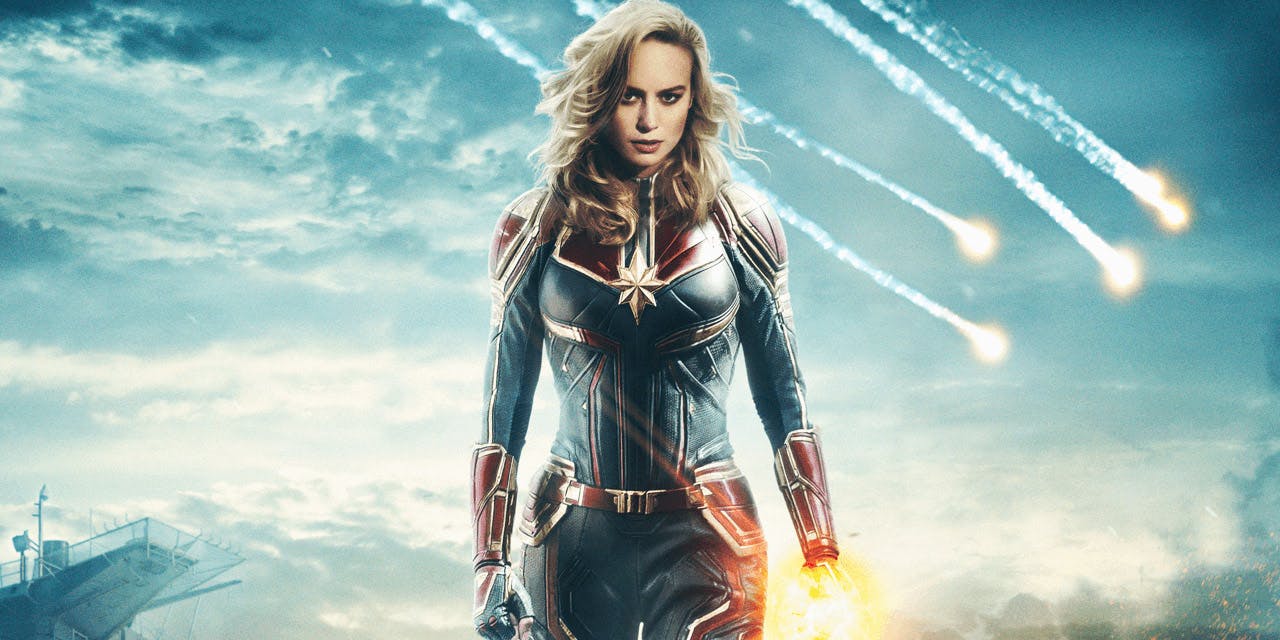 Captain Marvel as revealed by Kevin Feige will be the strongest hero we have ever seen in the Marvel Cinematic Universe, and next year we are going to see the blazing power of Captain Marvel as she makes her debut in her own solo movie. Captain Marvel got a bit of a tease towards the very end of Avengers: Infinity War as we saw her logo pop up on Nick Fury's pager. And now she will appear in Avengers 4 joining the Avengers who are still alive, in order to take on Thanos for one final stand.
At Comic-Con 2017, Feige revealed many more details about the movie as Samuel L. Jackson's Nick Fury was confirmed to return for this movie and he will have his "both eyes open" as the movie will be set during the 90s. Along with Samuel L. Jackson and Brie Larson, Jude Law is going to be a part of the movie as well, and he is going to play the character of Mar-Vell, who would most probably be the General of the Kree Army. And, along with these three actors, DeWanda Wise and Ben Mendelsohn also have significant roles which are undisclosed till. Feige shared that the Skrulls are going to be the main villains of the movie and Captain Marvel will be based upon the Kree-Skrull wars. Here's what he said:
"All of the Marvel characters have flaws to them, all of them have a deep humanity to them. With Captain Marvel, she is as powerful a character as we've ever put in a movie. Her powers are off the charts, and when she's introduced, she will be by far the strongest character we've ever had. It's important, then, to counterbalance that with someone who feels real. She needs to have a humanity to tap into, and Brie can do that."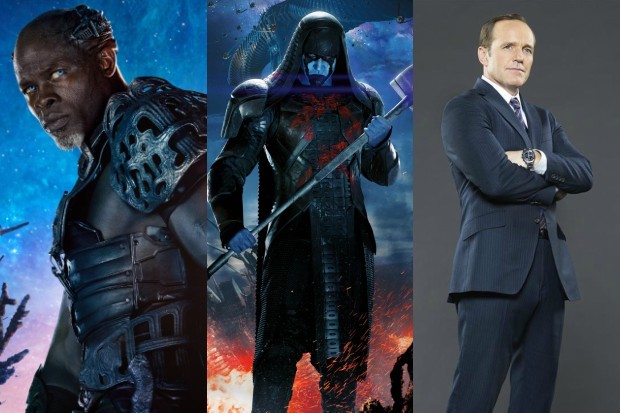 New reports confirmed that since this movie is going to be a prequel to the rest of the MCU, and Earth & Kree are going to be majorly involved in the movie, so we are also going to see a younger version of Agent Coulson and Ronan & Korath are also going to be involved in the movie. Captain Marvel has recently wrapped up production and it has moved to the post-production stage, but Marvel has come to CineEurope and completely shocked us all by releasing not only a footage for Avengers 4 but giving us the first ever look at Captain Marvel as well.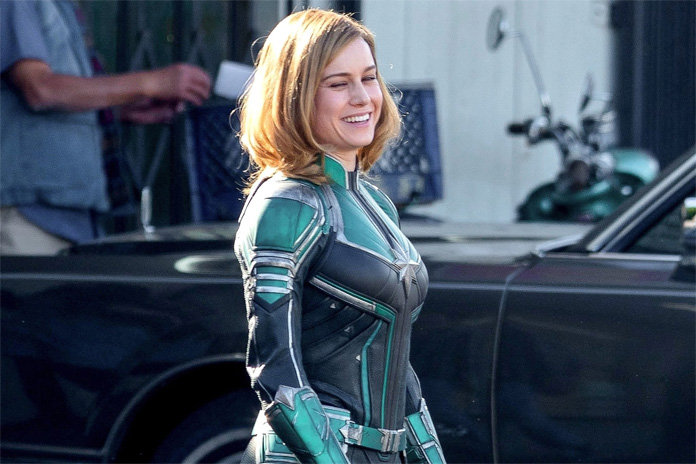 This goes without saying that we may not get to see this footage, but it does exist and Marvel may actually release a trailer for the movie pretty soon. Also, the footage would not be leaked online as everyone's Phones and cameras were collected before the audiences entered the hall. Still, we may be getting the reactions of the audiences, websites and a proper description of what was shown in the trailer pretty soon.\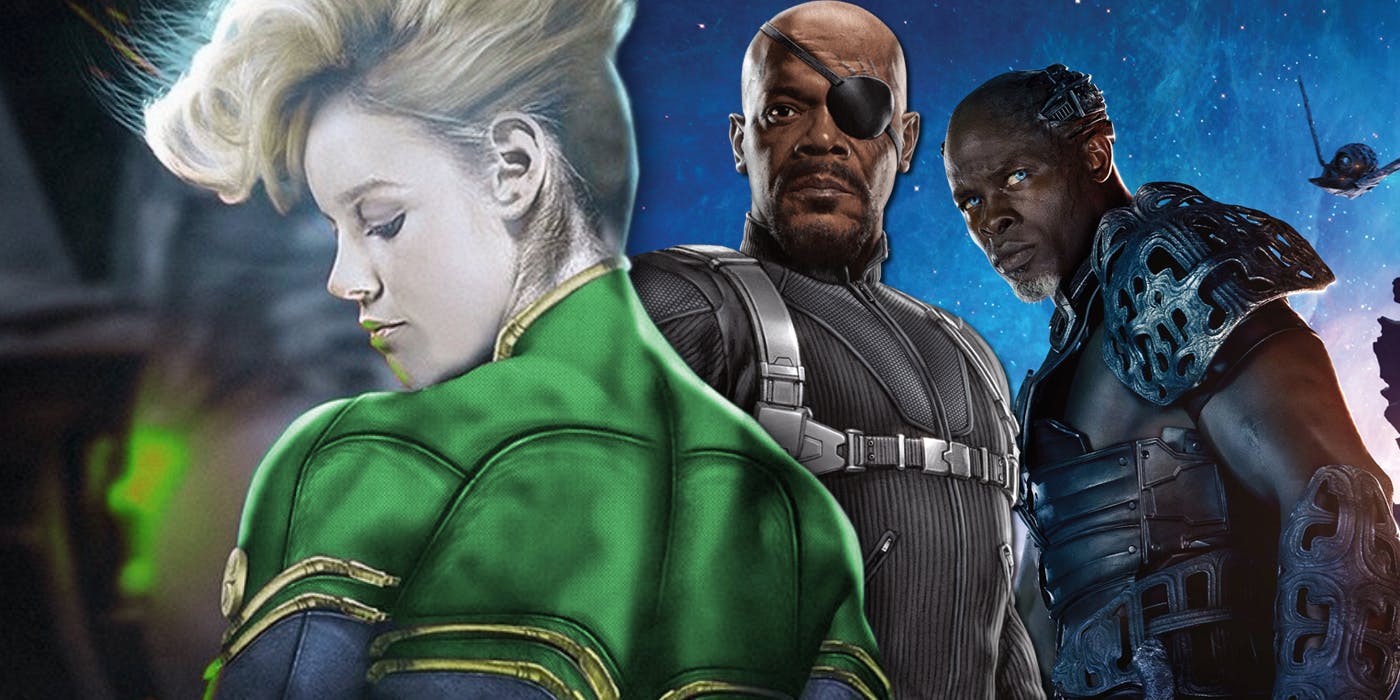 A while ago, Kevin Feige talked to iO9 where he revealed the reason why the characters who are now dead will appear in the movie. Here's what he said:
"It was the backstory of those characters crossing over into Kree mythology, and Kree lore, that just made it made it work. And I always think it's fun to see, most obviously with Fury in Captain Marvel, but also to a certain extent you'll see with Ronan and Korath, characters the way they were before they became the icons that you have seen in other films. And it's just fun to see people in different environments."
Play Now: The Ultimate MCU Quiz: (Click on the link below to begin)
Captain Marvel is going to come out on March 8, 2019.
Don't Miss: 33 Different Versions of Spider-Man Other Than Peter Parker In The Marvel Universe