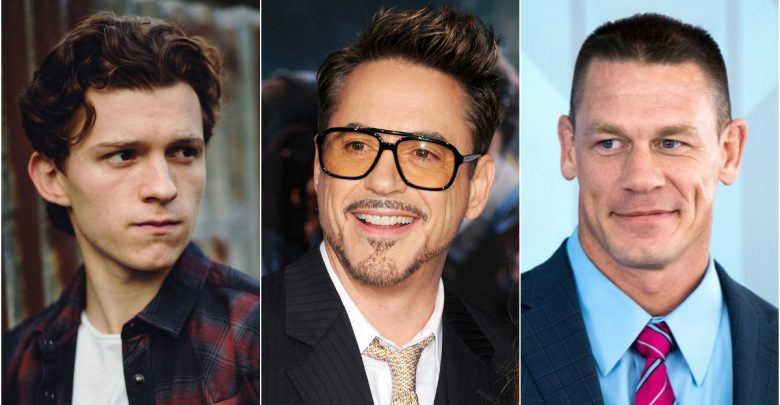 Robert Downey Jr. is probably the biggest name floating around Hollywood right now. He is currently one of the highest paid actors and is a total money maker for the studio that hires him for a movie. He has it all – money, fame, power, cult following..u name it.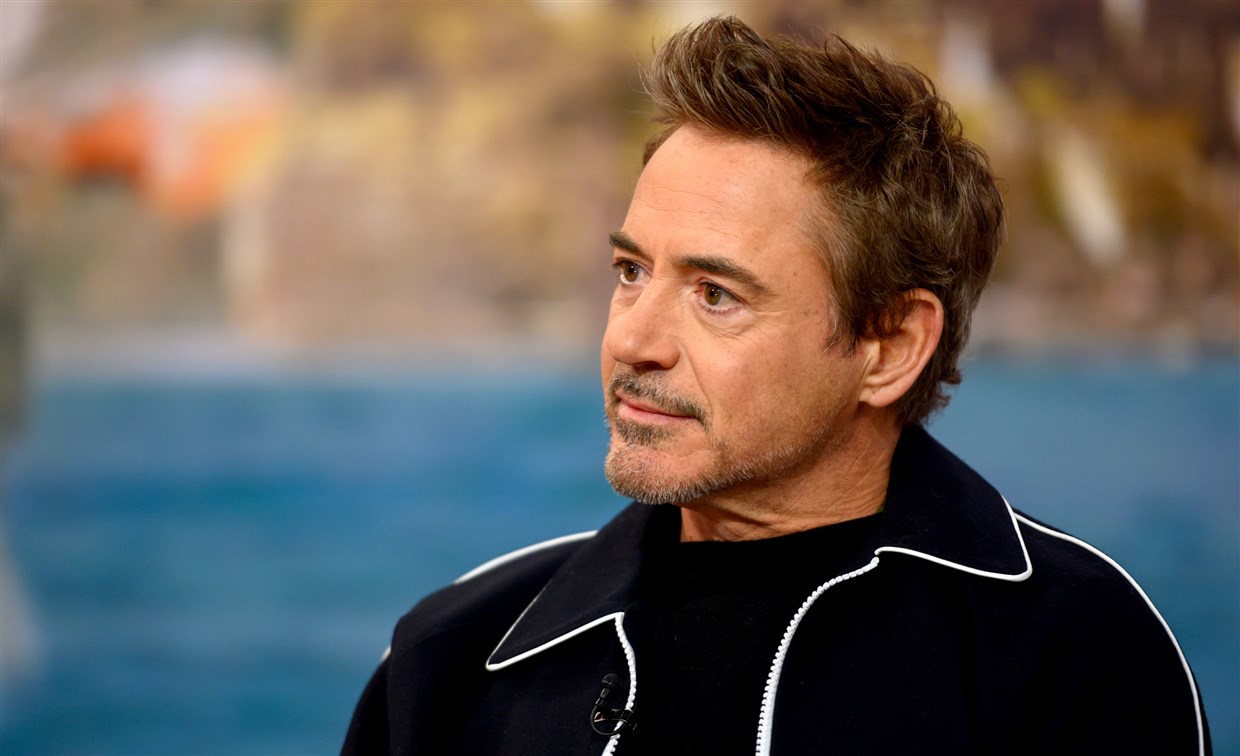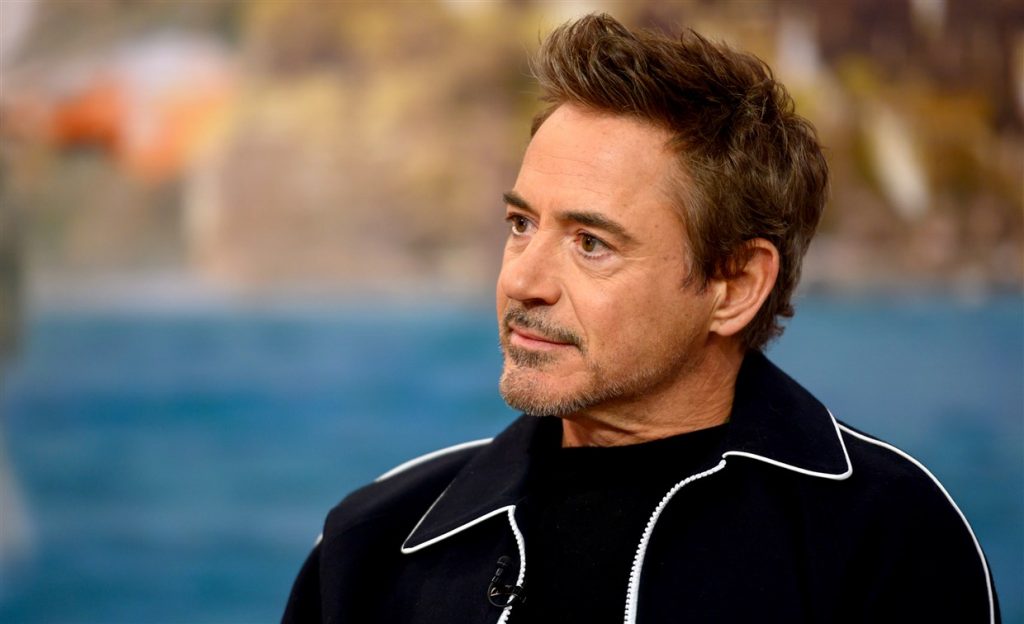 But he has undergone a lot of hardships and his life had a fair share of trials and tribulations. He has faced messy legal tangles in his life, he was addicted to drugs when he was young and even got arrested for the same. He decided to make major amends to his life and get it together after he got released from state prison.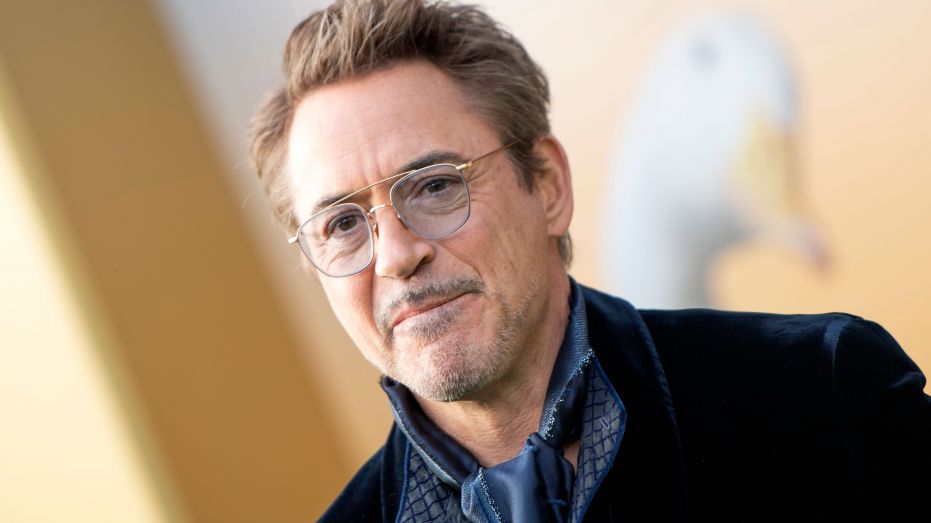 He then joined the cast of a popular TV series "Ally McBeal" for which he won a Golden Globe award for Best Supporting Actor in a TV mini-series category. He continued to do good work and take up meaningful projects. But then he landed on a role of a lifetime, he was chosen to play Tony Stark aka Iron Man in the first MCU movie in 2008 and he turned into a high-powered celebrity overnight for his brilliant portrayal of a Genius, Billionaire, Playboy, Philanthropist who is one of the greatest superheroes in the Marvel cinematic universe.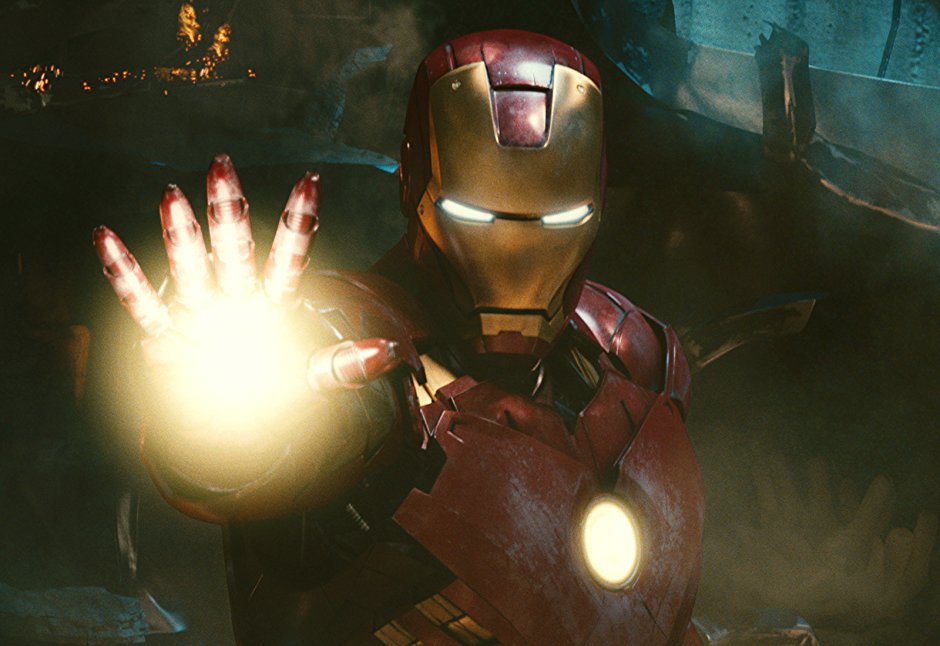 The Iron Man star has become a big brand in Hollywood with so many amazing performances and the highlights of them being Tony Stark and Sherlock Holmes.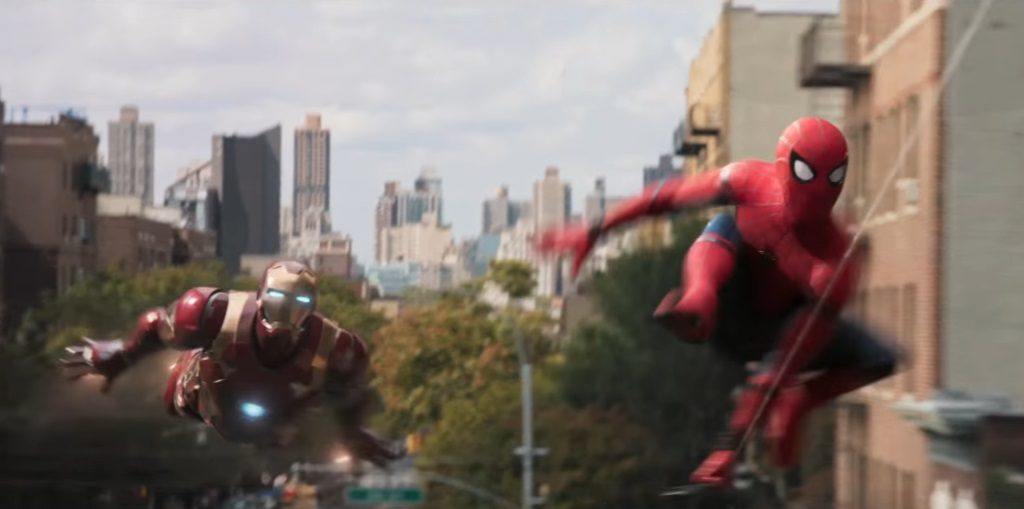 Downey last appeared in Spider-Man: Homecoming along with Tom Holland who played Peter Parker aka Spiderman. Tony Stark was more like an overprotective father than a mentor. He brought him into his team in Civil War and trained him to become an Avenger in the future. He gifted him with an upgraded suit which has some really cool features such as mechanical web shooters, stealth metallic arm, spidey wings, spider tracers, quick change button etc. He will appear in the upcoming giant Superhero ensemble, Avengers: Infinity War.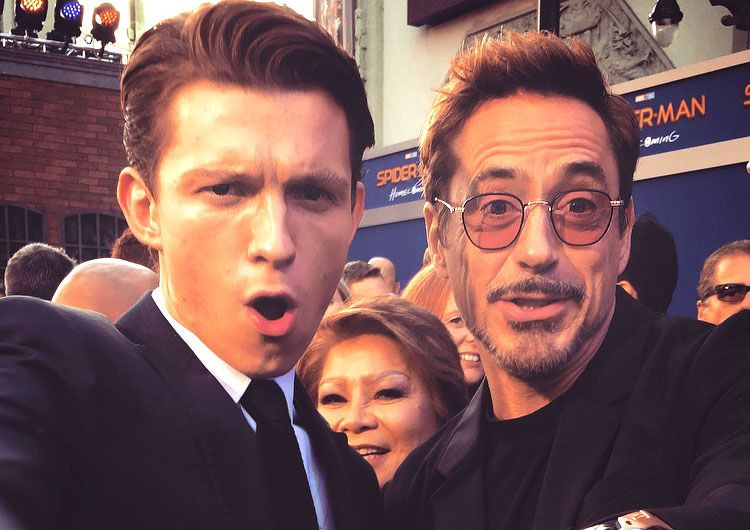 Well, Holland is going to join Downey in Infinity War as well along with a huge roster of actors. This duo as mentioned above appeared in the highest grossing Superhero movie of 2017, and they will certainly be together in the highest grossing Superhero movies of 2018 and 2019 as well.
Holland is one of the best emerging stars in the industry as he is extremely talented and can take on any role tossed towards him. He is very hardworking and sincere when it comes to giving justice to his characters. He has proven to be the best casting decision on the part of the Marvel. He is now considered to be the perfect version of both Peter Parker and Spiderman by many. While Tobey Maguire was a great Peter Parker, Andrew Garfield was an amazing Spiderman, Tom Holland is everything that fans wanted in their beloved superhero.
And together, Downey and Holland make a lethal combo who have great chemistry onscreen.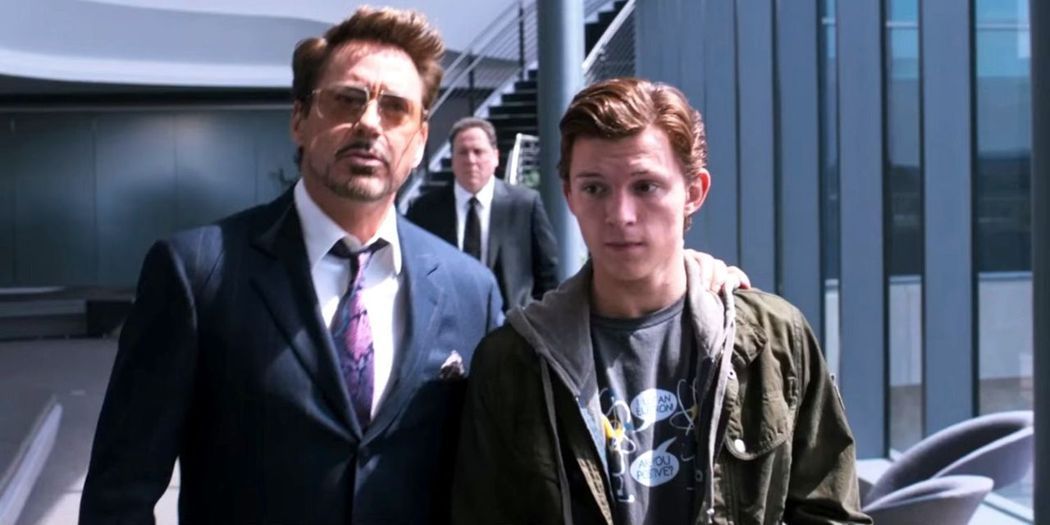 Luckily, this lethal combo will continue for yet another movie outside the MCU as Downey is going to pair up with Holland again in the Doctor Dolittle reboot, which will be called 'The Voyage of Doctor Dolittle'. Well, the news about Holland has been announced before, but just last night, Robert Downey Jr. took to Twitter in order to reveal the entire roster of the movie which is extraordinary.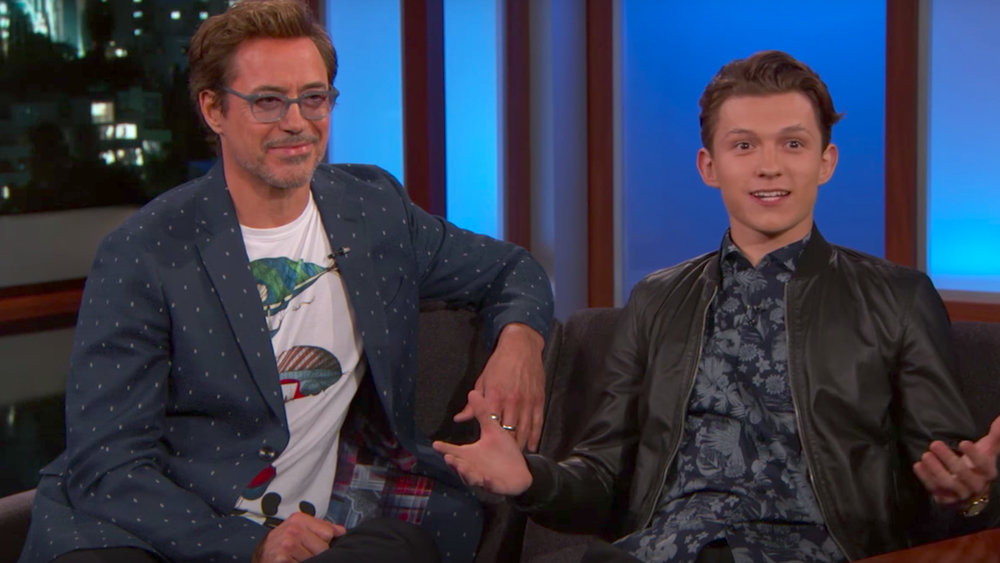 It is an all-star cast and by looking at this cast itself, we know that this movie is going to be really amazing. Here, have a look at the tweet posted by Robert Downey Jr.
I am most pleased to announce the stellar voice cast joining me on #TheVoyageofDoctorDolittle. #EmmaThompson @ItsRamiMalek @octaviaspencer #RalphFiennes @kumailn @selenagomez @MrCraigRobinson @carmenejogo @TomHolland1996 #MarionCotillard @RealFDLT @JohnCena pic.twitter.com/GmfjOCqv7w

— Robert Downey Jr (@RobertDowneyJr) March 27, 2018
Downey has is plate full after his contract ends with Marvel, and that is going to happen as soon as Avengers 4 comes out the next year. He has so many projects lined for the next 3 years or so, and the first out of those movies will be The Voyage of Doctor Dolittle.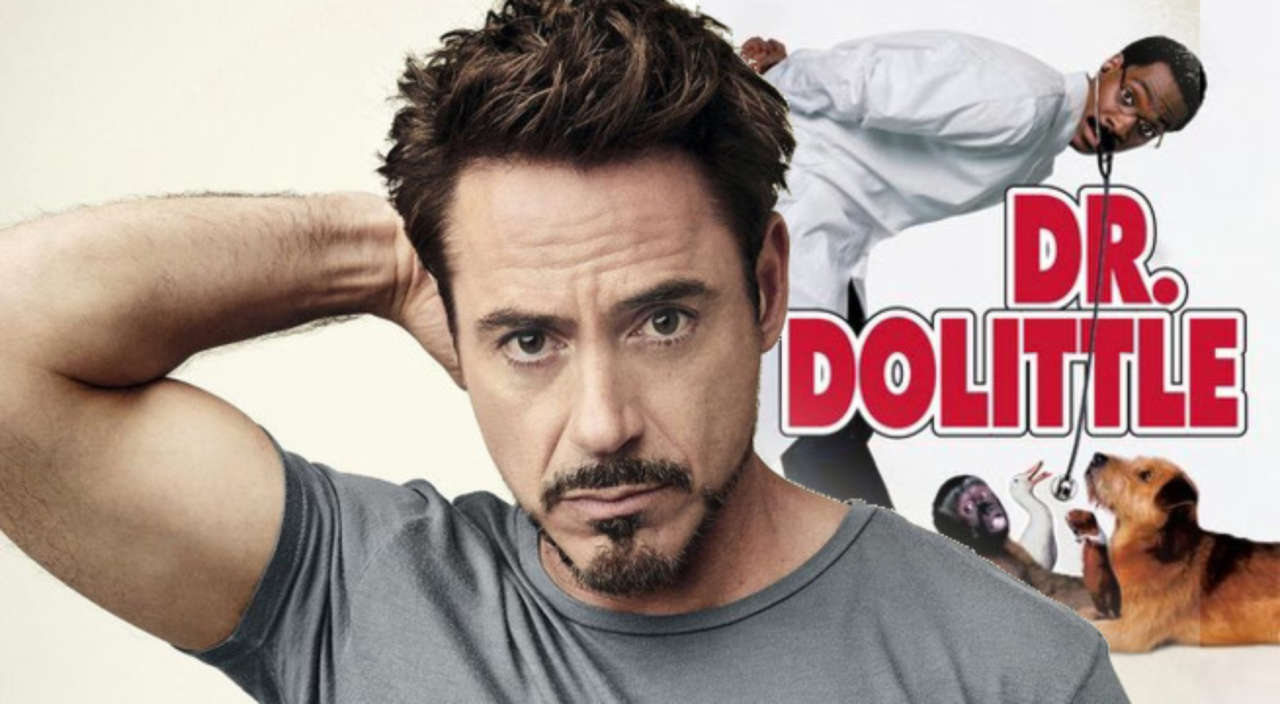 The movie is written by Gaghan and Thomas Shepherd and it is directed by Stephen Gaghan. It is produced by Joe Roth, Jeff Kirschenbaum and Susan Downey (wife of Robert Downey Jr.). Joe Roth has a huge amount of experience in this genre, he has previously worked in Alice in Wonderland, Maleficent and Snow White and the Huntsman. The guy by the name Hugh Lofting developed the character, Dr. Dolittle. It is based on series of children books written by Lofting where a physician learns to talk to animals.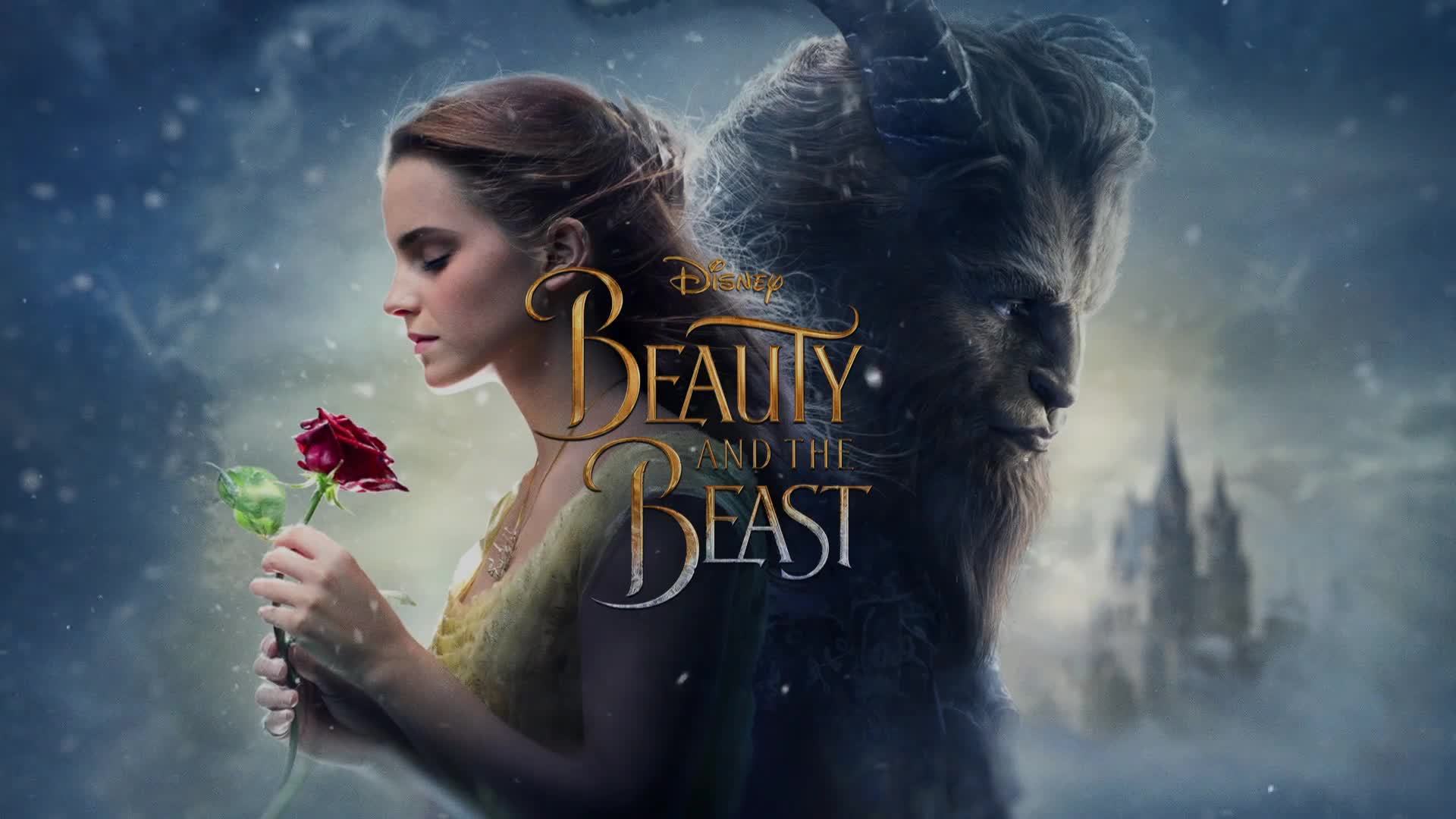 The project is chosen by Robert Downey Jr. due to the massive box office showing by Beauty and the Beast which crossed a Billion dollar mark. It was the testament to the fact that when a family movie catches on with people, it can really surprise pundits and studios.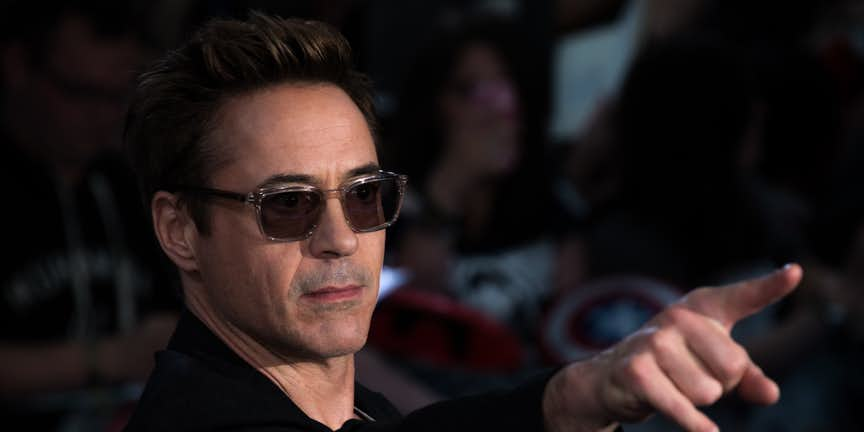 It is unlike Downey to invest his time and energy into a project with the expectation of moderate returns, he is now in another league which is why he has a stake in the gross revenues of the movie. The budget of this animated flick is over $160 million and the pre-production has already begun. Most importantly, the casting for voice actors has been entirely finalized and it's an interesting mix of young actors and old veterans.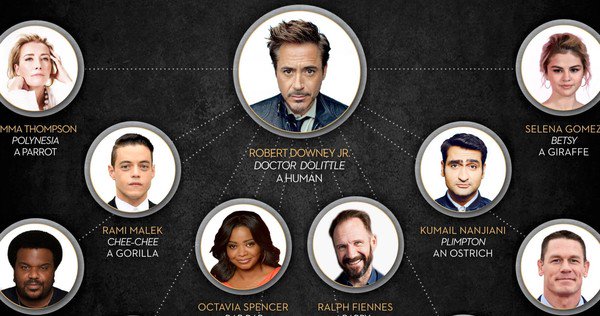 As shown in the tweet, the entire cast of the movie includes some really trending names in Hollywood currently, as along with Downey and Holland, Emma Thompson, Rami Malek, Kumail Nanjiani, Marion Cotillard, Craig Robinson, Carmen Ejogo, John Cena, Selena Gomez, Ralph Fiennes, Octavia Spence and Frances de la are attached to this project.
All these actors have characters attached to them as some are going to appear physically while some are going to voice star as certain animals.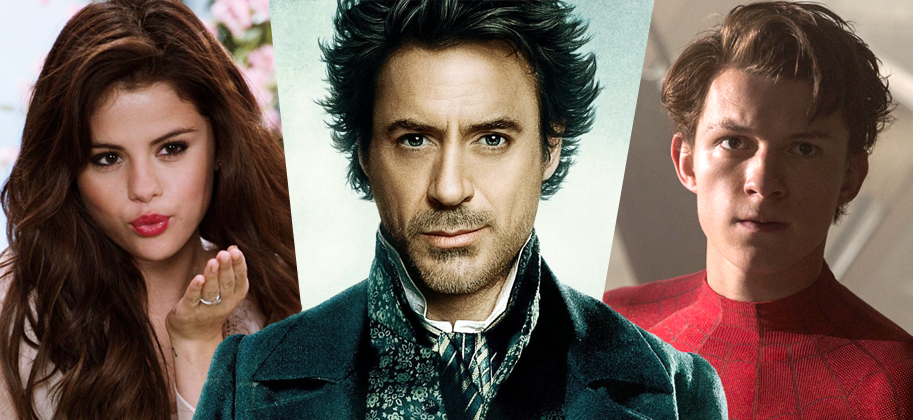 Thompson, Holland, Gomez, and Cena will all be voice-starring as animals and there are two other actors whose name is attached to this movie but we don't yet know the characters which they are going to play. Antonio Banderas and Martin Sheen are the characters attached to this project without having characters assigned to them.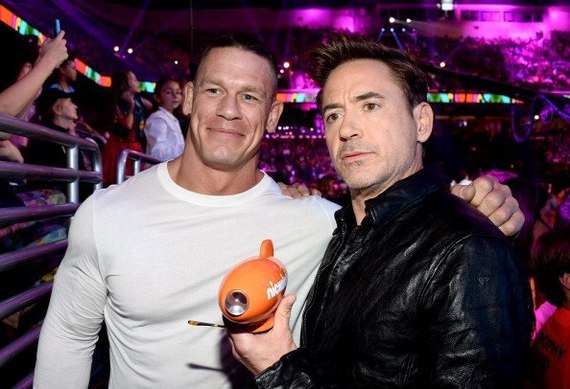 The original Dr. Dolittle was a comedy film, which was directed by Betty Thomas and written by Larry Levin and Nat Mauldin. The movie came out in 1998 and had 4 more sequels, Dr. Dolittle 2, Dr. Dolittle 3, Tail to the Chief, and Million Dollar Mutts that were released.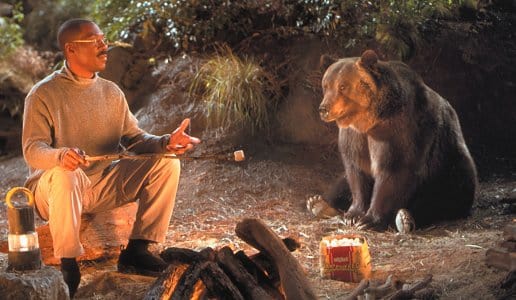 The latter 3 sequels of the movie, however, went directly to video and did not get a cinematic release. But still, this is one of the beloved roles of Eddie Murphy and he is known to his fans as the funny Dr. Dolittle. In the movie, the character played by Murphy is a doctor and he discovers that he can communicate with animals and the story goes on from there.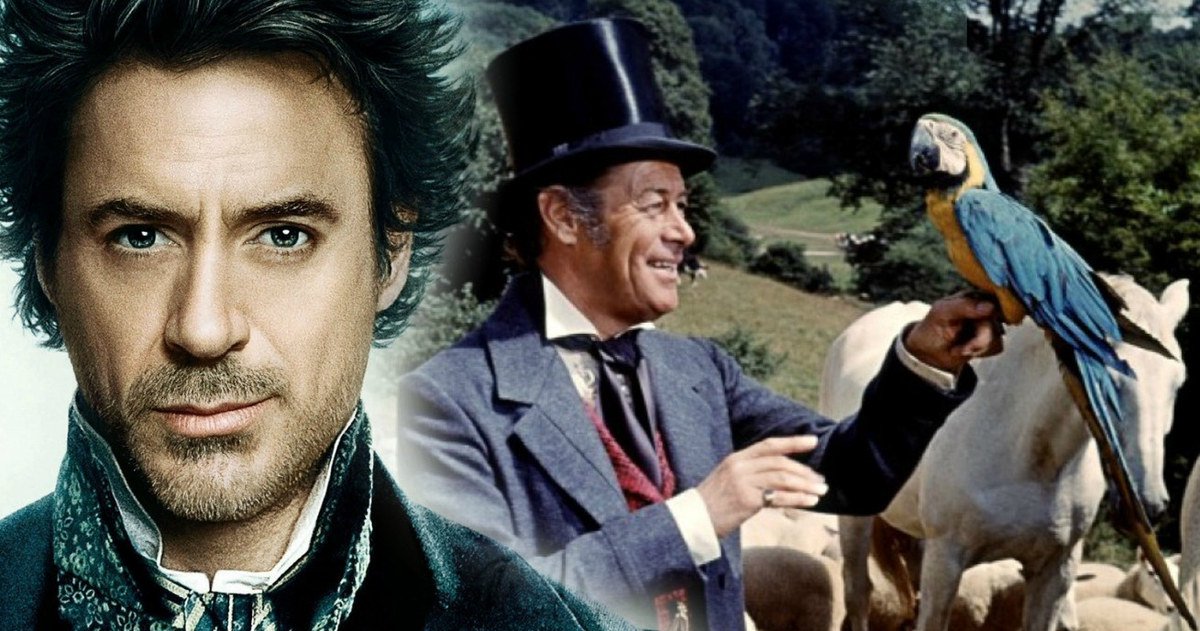 After this reboot, Downey has his plate full with 3 other projects which are 'Perry Mason', which is his upcoming project with HBO, A Live-Action Pinocchio movie with Disney, and and finally a Sherlock Holmes 3 with WB which has been in talks for quite a while but since Downey had his hands full with Marvel first and now these other 3 projects, the threequel to Holmes will take some more time and maybe come out until 2021.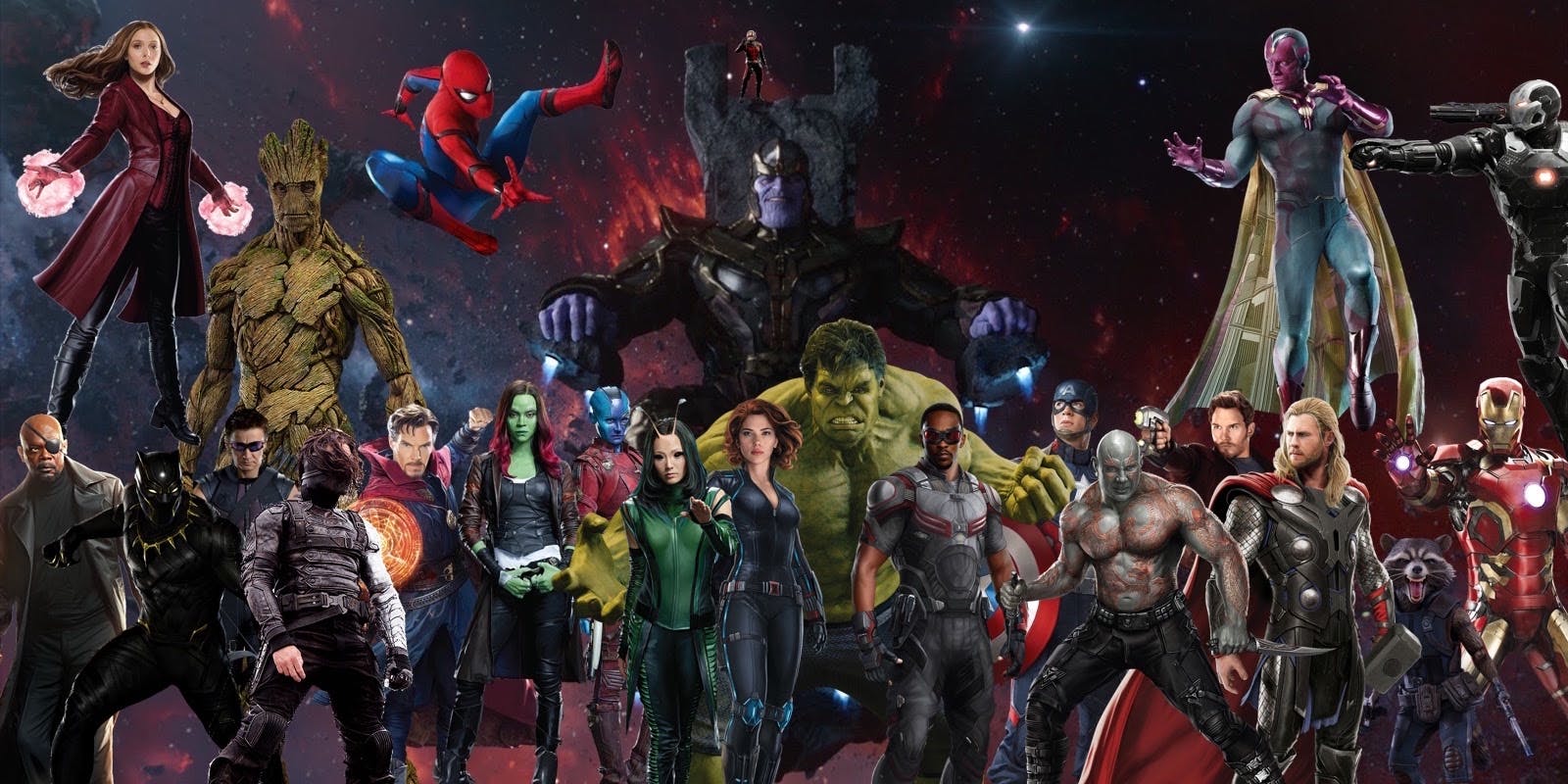 Downey is one of the big guns of the MCU but he has already confirmed that he has no intention to continue as Iron Man. Avengers 4 will be the last time we will see Downey as Iron Man. Either he will be killed off or just retire but the fight for good will be continued by other heroes like Black Panther, Captain Marvel, Doctor Strange Spider-Man and Ant-Man. Directed by Stephen Gaghan, The Voyage of Doctor Dolittle movie will hit theatres worldwide on April 12, 2019.
Don't Miss: Here's The Biggest Question(s) Avengers: Infinity War Needs To Answer