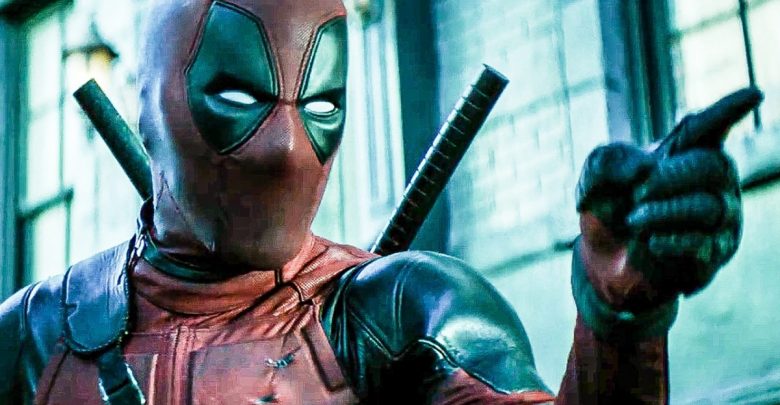 The first Deadpool movie with Ryan Reynolds as the lead character became a smashing success as it earned over $800 million when the cost of production was just $60 million. It had the craziness of Deadpool and amazing supporting cast that totally nailed their respective characters. It was the highest earning R-rated and X-Men movie ever. This paved the way for a sequel and now it has become a reality.
Here is what David Leitch, the director of Deadpool 2 said in an interview: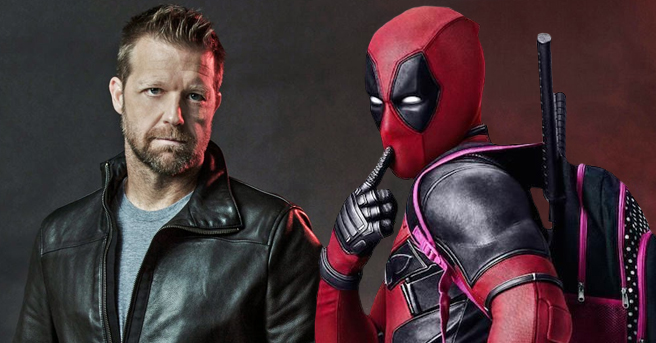 "The success of the first film has given us license to explore opening up the world and actually being more provocative. That's what people are going to expect. They did such an incredible job with the first film — I'm such a huge fan, that it's exciting to get to play in that sandbox. The fun thing about Deadpool is, there are no rules. Look at the comic book series. There aren't any rules. We break them! That's what is fun".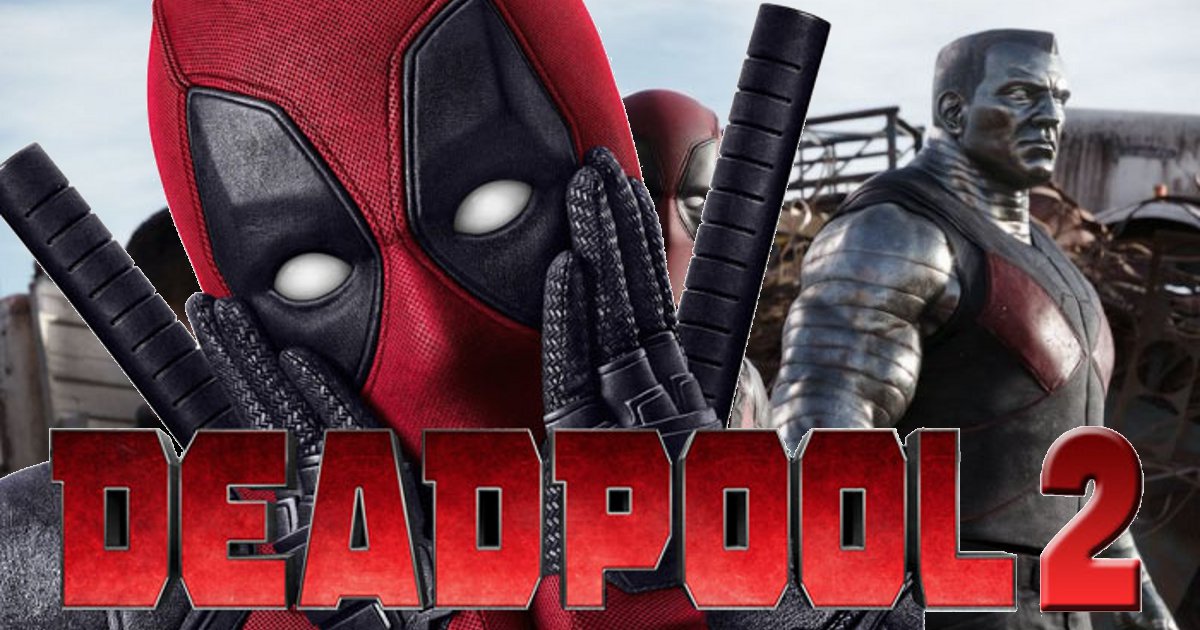 Well, Deadpool 2 is coming out in less than 2 months and till now, we got to see only a little bit of footage through the two teasers that have come out till now. Finally, the full-fledged trailer of the Merc with mouth's second outing is out, and it is f**cking awesome! Here's the new trailer:
The trailer begins with a really funny scene (as Deadpool should) and the first thing we see is Dopinder chilling in his cab. Then out of a sudden, Deadpool comes in screaming from an ally to "Start the f##cking car" as he is being chased by dozens of thugs, and then DP makes a grand entrance into the cab, that leaves us all laughing!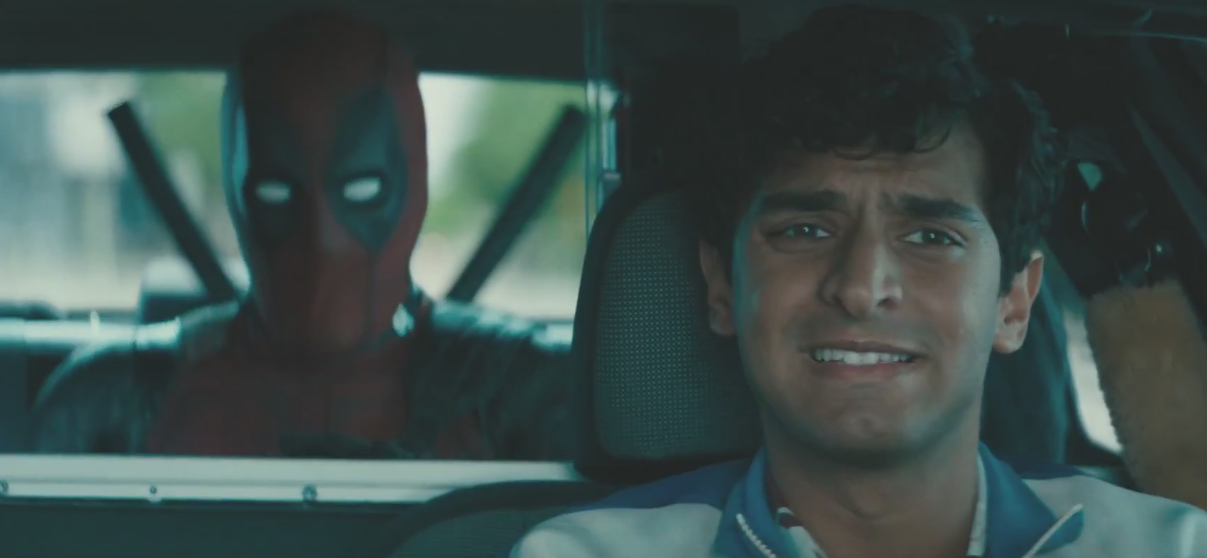 Then the two start talking as Dopinder drives him away from all the gunfire, and Dopinder talks about Deadpool living the dream life as he has an insane attitude, really strong thighs, and a beautiful girlfriend! While he says all this, we get to see glimpses of the amazing R-Rated action this movie has in store for us. We see how afraid Deadpool is of Vanessa (normal girlfriend problems) as he explains why he is late, and then the two engage in extreme make out!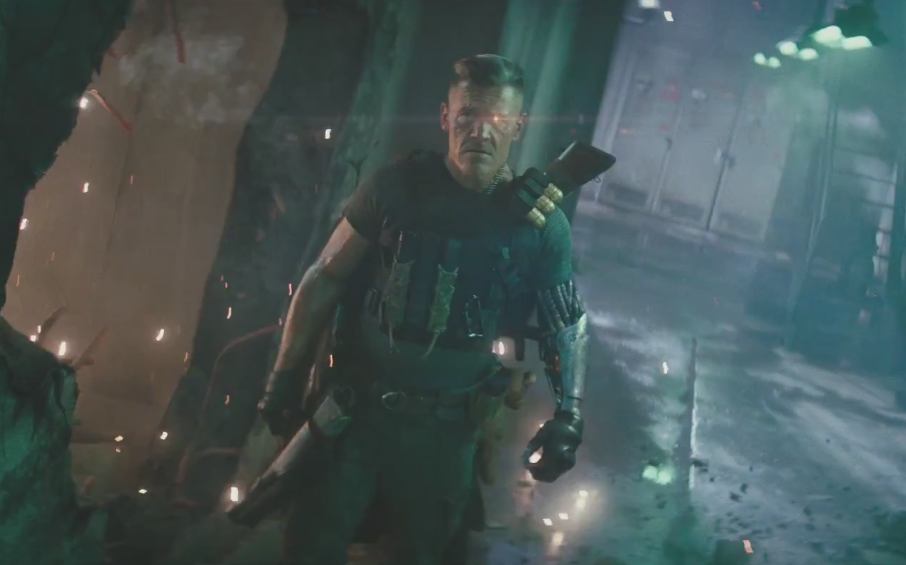 The next scene opens up with the grand entrance of Cable that we saw in the previous trailer. Cable introduces himself, and we enter the prison scene where Cable has come to retrieve a Kid, and that is where Wade faces off against him for the first time, as he tries to protect the Fat mutant Kid.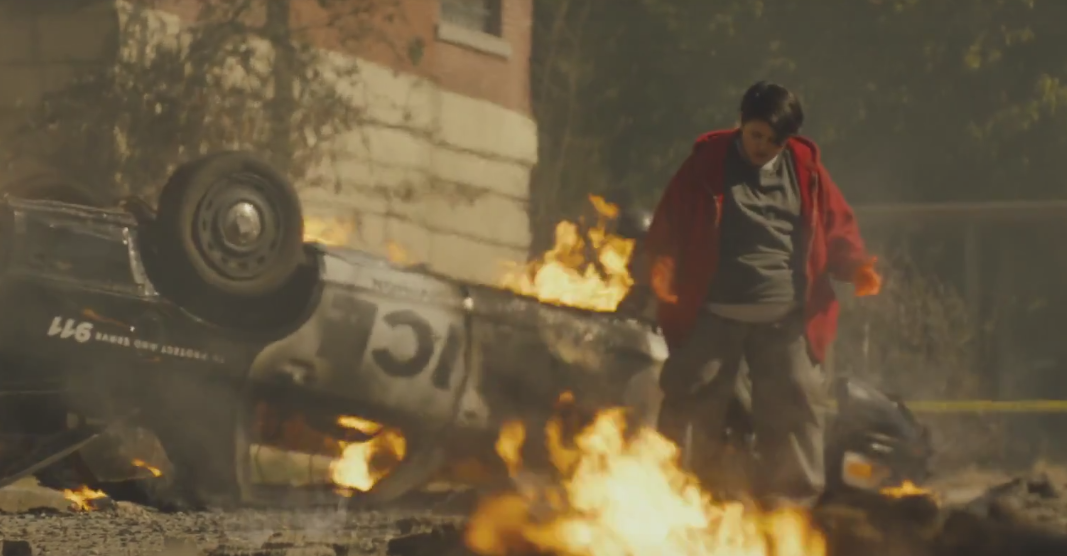 Next up we get to see that why this kid is put in the prison, as he cannot control his mutant powers and may be a menace to the society. Vanessa convinces Wade that this Kid may actually be in need of protection and this is probably why he also goes to the prison as an inmate so he could protect the kid from being misused or even be killed by someone.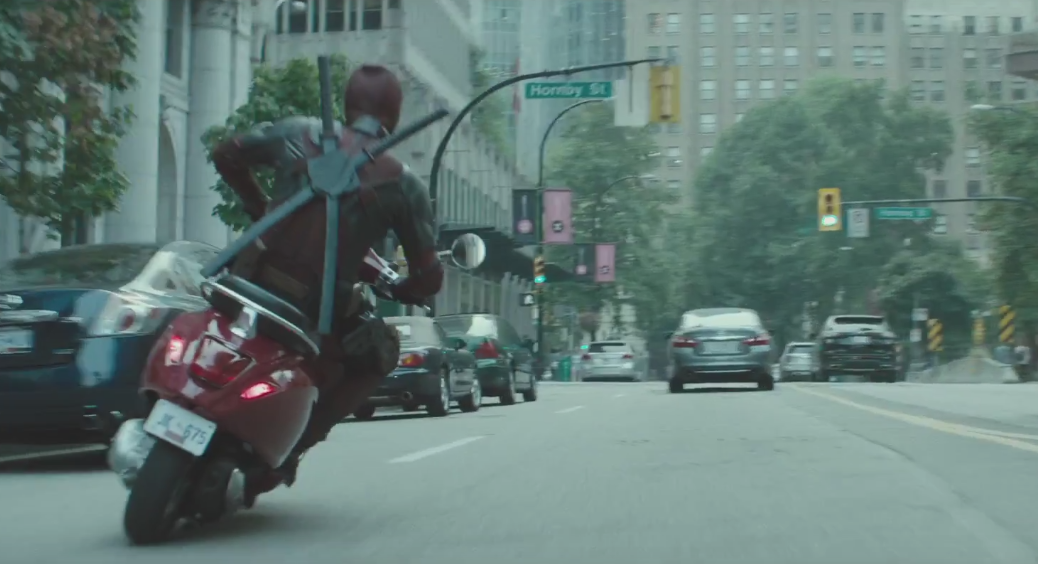 We see quick shots of Cable going down a building in the coolest way possible, Deadpool riding a freakin' Vespa, Wade playing with Professor X's chair and Wade grabbing Colossus's metal ass! While all this, Deadpool actually forms a team as he recruits mutants, and even Blind Al by the looks of it in order to go against Cable.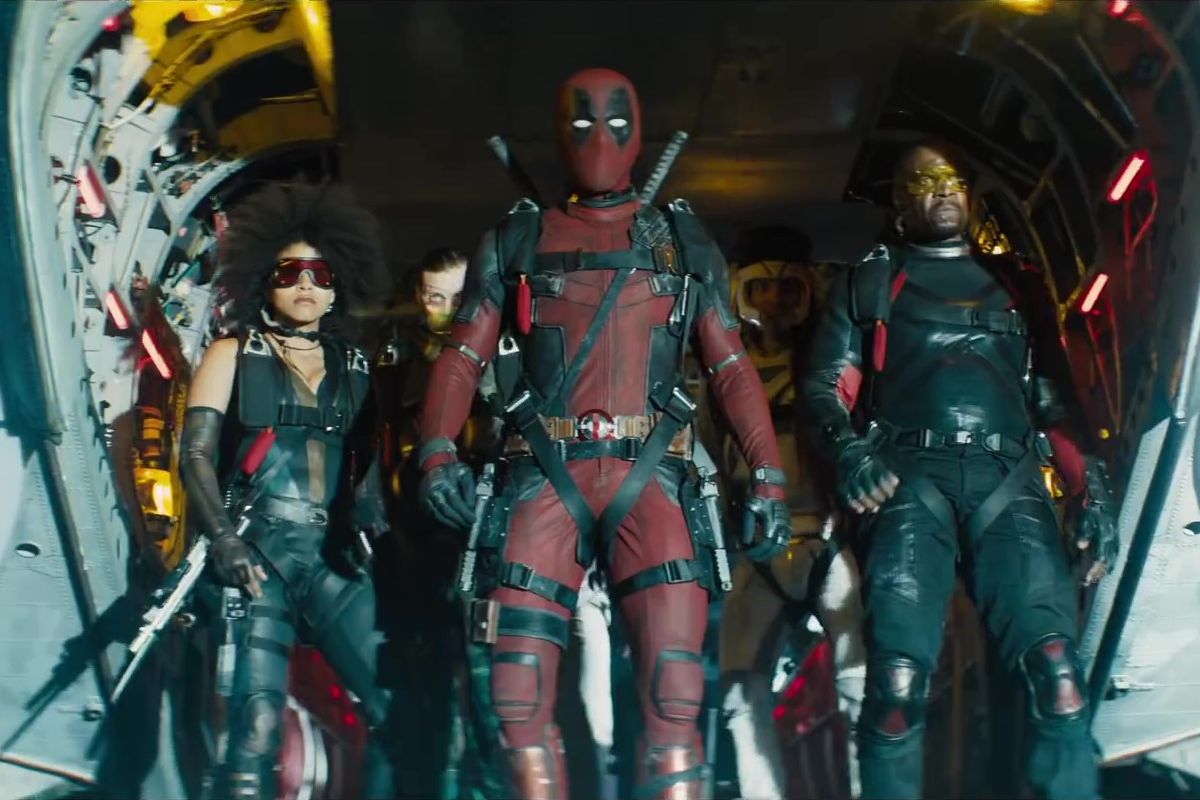 While Deadpool recruits everyone, we see quick shots of the mutants who will actually be joining the group, as Domino pops up, Terry Crews' character is seen kicking ass, Teenage Negasonic Warhead is there with a new hairdo, and a mystery female mutant with purple hair can also be seen in action. And then we get to the scene where Deadpool announces the name of their group, which is called X-Force!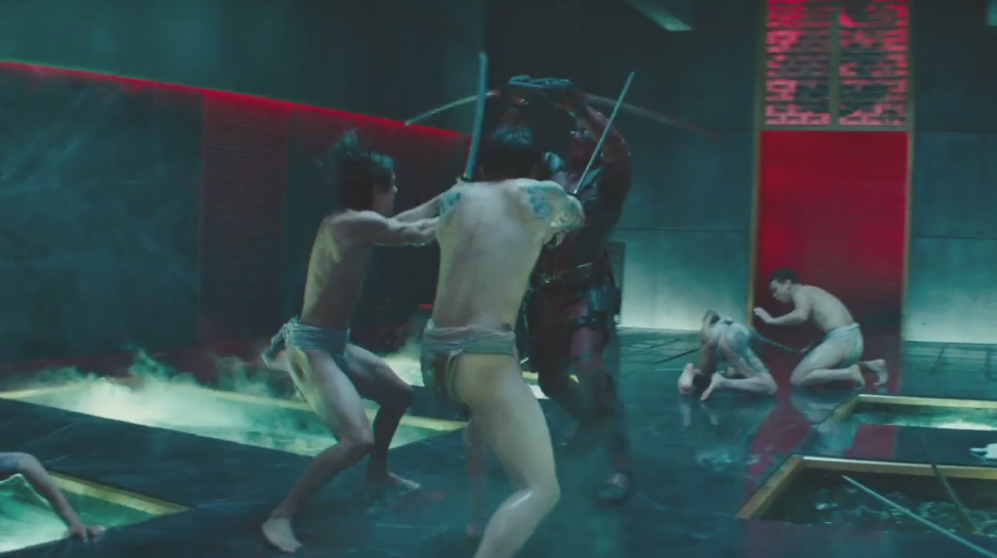 From here on, all the crazy action sequences begin as we see Deadpool jump out of the plane and supposedly, all the other X-Force members are to follow him, then the scene changes to Deadpool taking on the members of the Yakuza (by the looks of it), and then those mystery bad guys dressed in white hospital uniforms and he ends the scene saying, "Tell me, they got that in slow motion", referring to the epic shot he gave to a thug!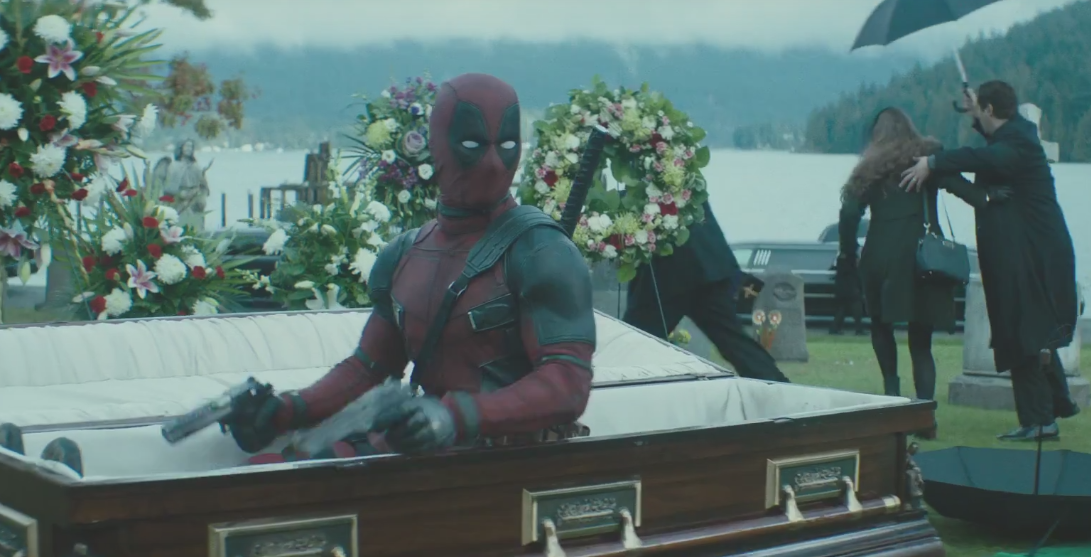 The next shot shows Deadpool coming out of someone's grave on a funeral, and as soon as he wakes up, he starts shooting at the people who have come to mourn. Then Deadpool gives his kinda speech of doing the right thing by actually fighting dirty, and as that happens, we get more quick shots of Cable, Domino, and Negasonic in action.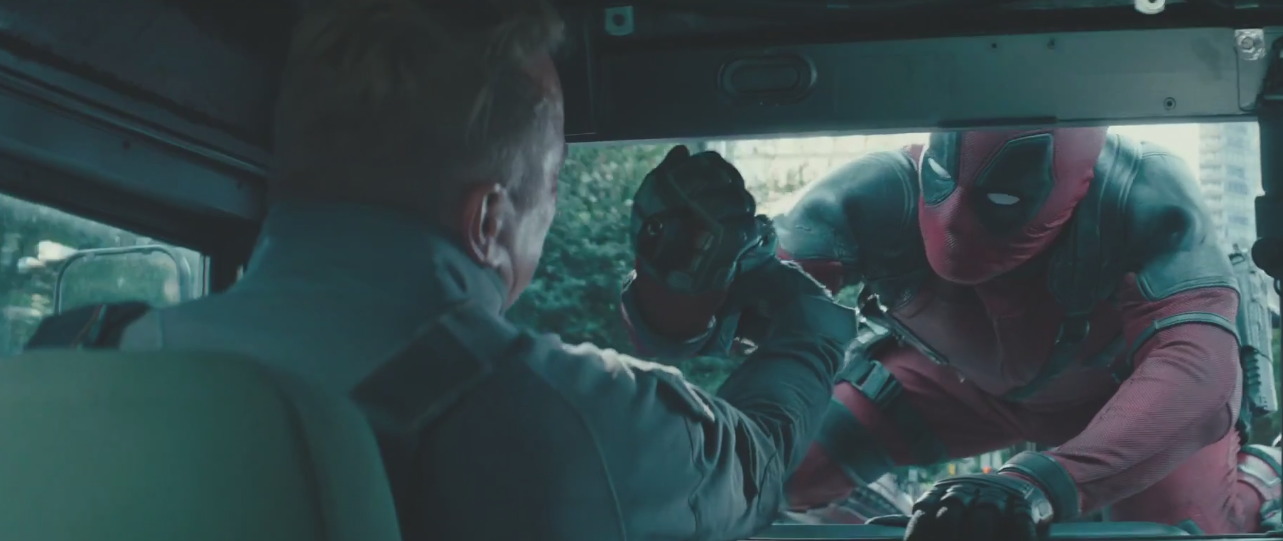 We get to see a crazy scene where Deadpool is hit by a Jeep, and then climbs on to that jeep, punches into the windshield, grabs the gun of the driver who shoots through his hand and makes a hole out of it, turns the gun towards the driver, and makes him shoot himself through Deadpool's hand!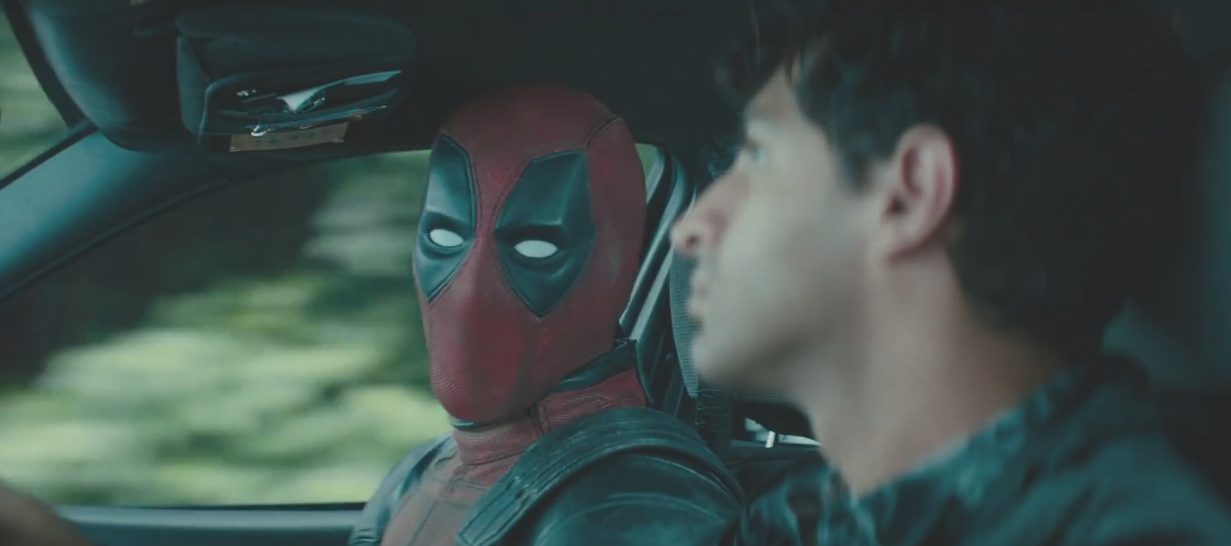 Then the trailer ends with Deadpool giving Deadpool style life lessons to Dopinder and his best friend Weasel. Deadpool 2 opens on May 18 and the cast of the movie includes Ryan Reynolds as Deadpool, Morena   Baccarin as Vanessa/Copy Cat, T. J. Miller as Weasel, Leslie Uggams as Blind Al, Brianna Hildebrand as Negasonic Teenage Warhead, Stefan Kapičić as the voice of Colossus, Zazie Beetz as Neena Thurman / Domino, Josh Brolin as Nathan Summers / Cable and Jack Kesy as Black Tom Cassidy.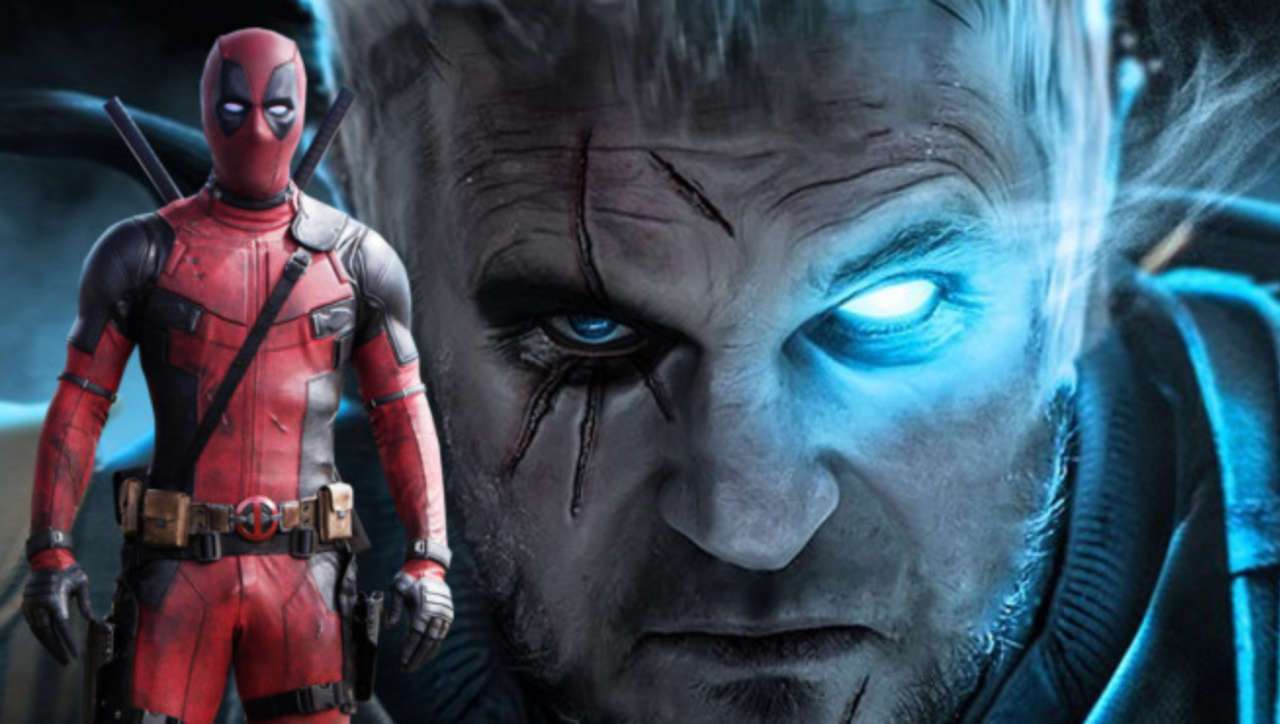 The two most anticipated things that fans are looking forward to in the Deadpool sequel – Firstly, the chemistry between Cable and Deadpool; secondly, if there are any possible easter-eggs for X-force.
David Leitch, the director, said that the tone of the movie is similar to comics and there is a cracker of a chemistry between Deadpool and Cable. He said: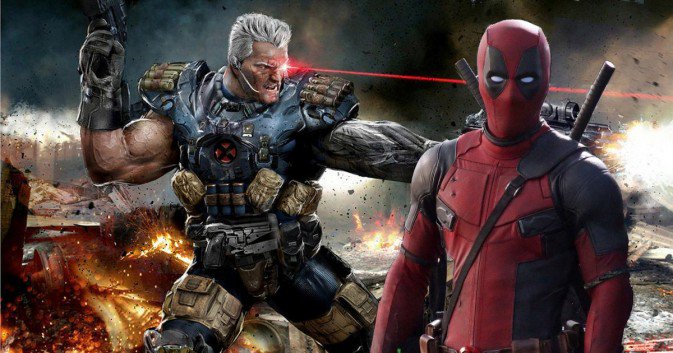 "Cable has a really interesting and complex backstory. Obviously, no film could ever encapsulate the entire backstory, so I think we'll find the first introduction is about who this character is. When you look at the Cable and Deadpool comic book series, you see how there is banter between them. Whether they are on opposite sides or not, they are definitely formidable to each other. One is frustrating to the other. The chemistry between Ryan Reynolds and Josh Brolin is amazing. It's not unlike what you see in the Cable and Deadpool series".
The script-writers Paul Wernick and Rhett Reese were asked about Deadpool & X-Force crossover, here is what they said: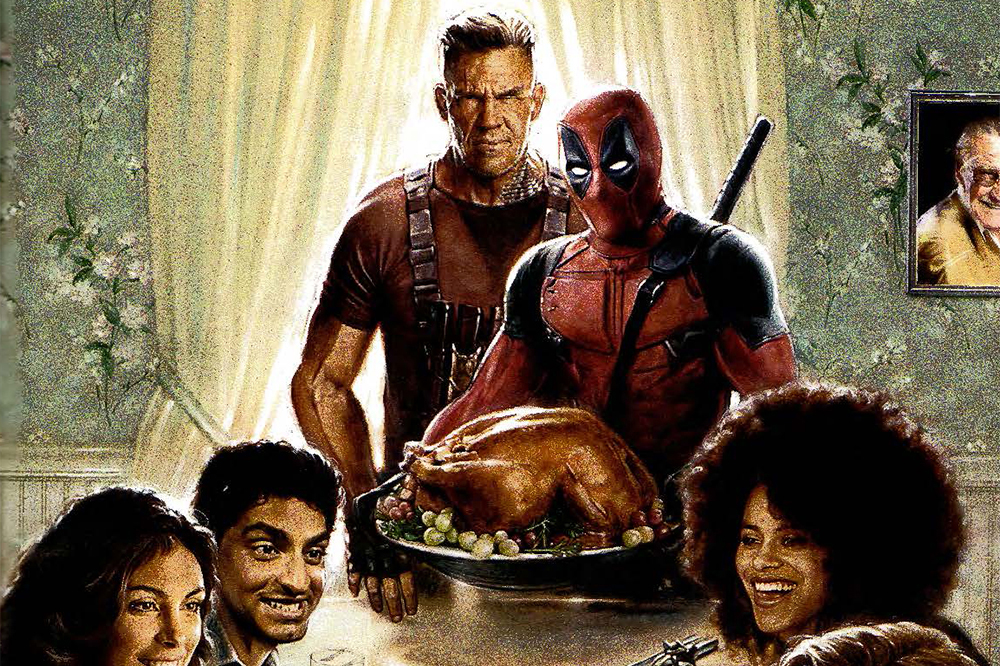 "I think what we stumbled into was a new tone, and I haven't seen Logan, so it's tough to say if they have it, but I think we hope to have our own universe that is defined less by characters and timelines and things like that and more by tone. The hope is Deadpool 2 and X-Force and future movies all be this new, consistent, sillier tone. More self-aware tone. And edgier and rated-R tone. We want to be establishing the universe but also focusing on each individual movie and not worrying too much about building a larger threat to the world or a larger plot machination."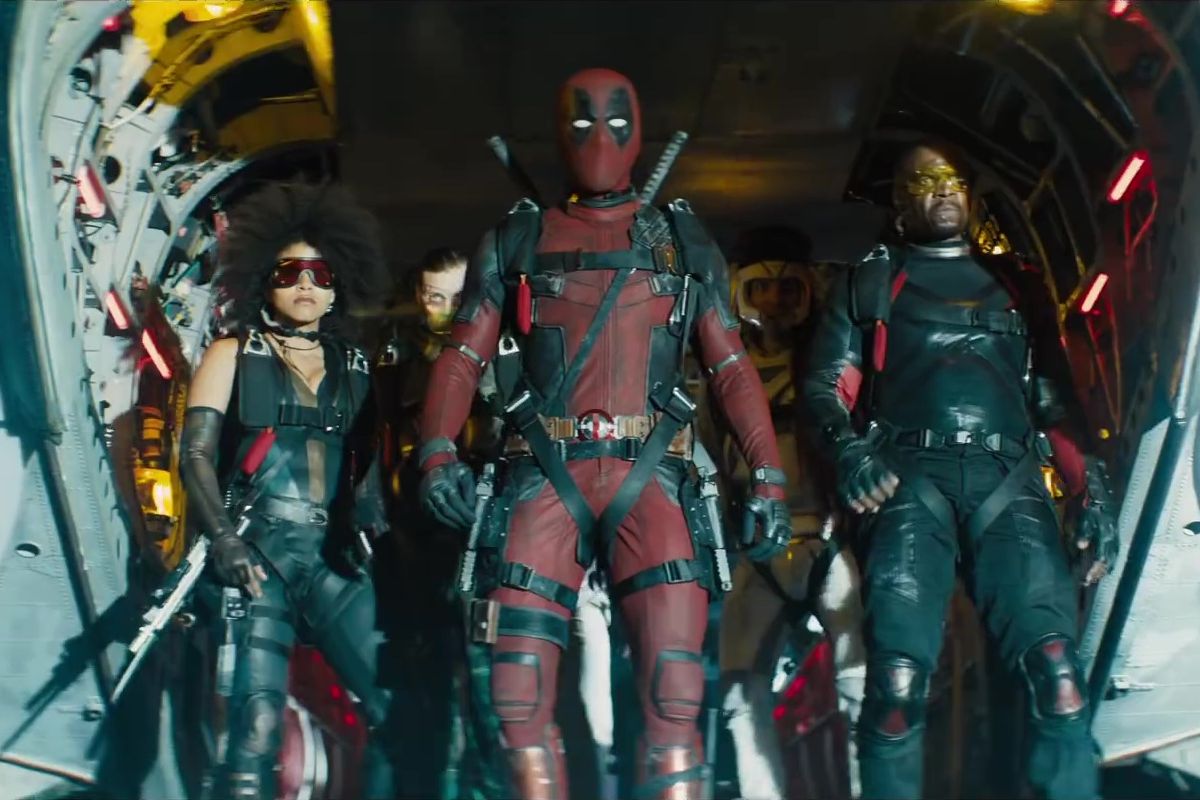 "There is a responsibility we have towards the X-Force universe, and I do think we will not disappoint the fans going into Deadpool 2. Its purpose is not to set up X-Force. It will likely set up X-Force, but the drive of the movie won't be our eyes on Movie 3."
The official plot synopsis released by 20th Century Fox and Marvel can be read below: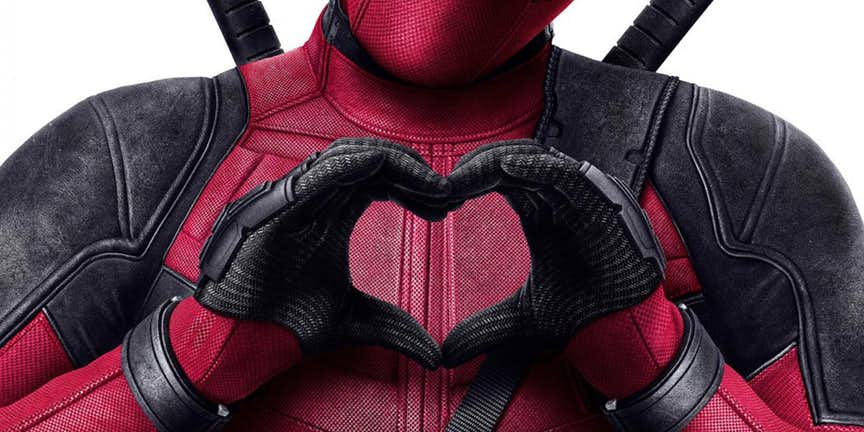 "Wisecracking mercenary Deadpool battles ninjas, the yakuza and a pack of aggressive canines as he embarks on a new adventure".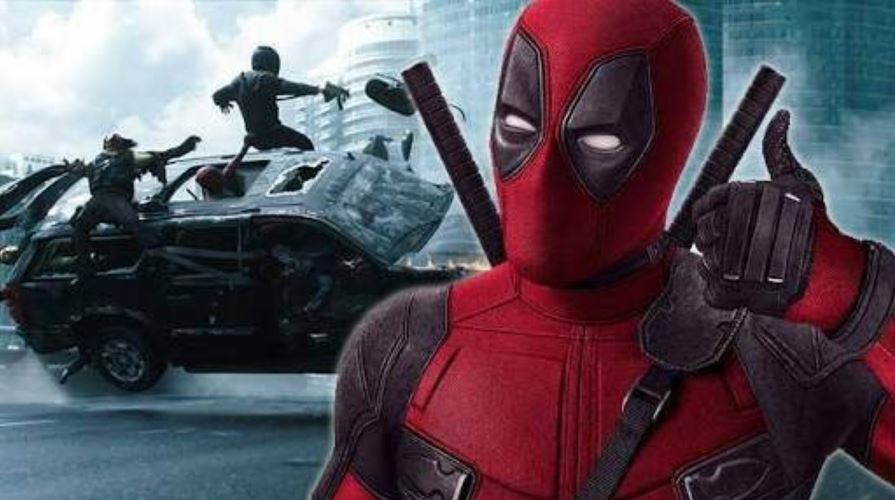 The movie is directed by acclaimed David Leitch and the screenplay is written by Paul Wernick, Rhett Reese, Rob Liefeld and Fabian Nicieza. Hoping for a cracker of a sequel!
Don't Miss: Avengers Infinity War Writer Claims "You Have No Idea What Avengers 4 Is"