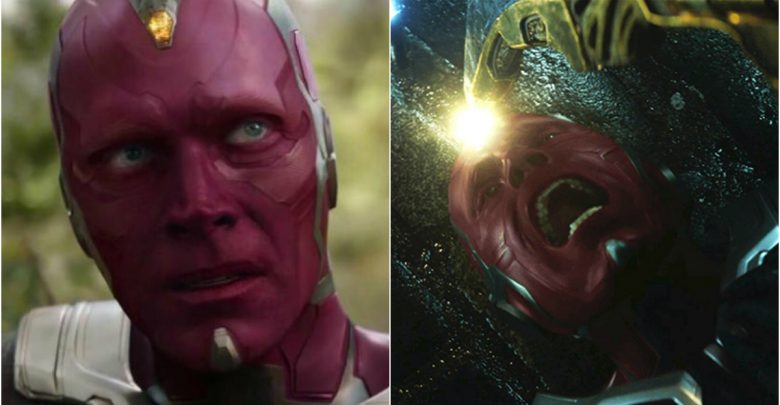 Avengers: Infinity War will be upon us in just 38 days and the hype for the movie keeps increasing as the movie keeps getting closer and closer. Infinity War will be the greatest character ensemble ever seen on the big screen and it will weave a powerful narrative combining all the stories told in the last 10 years, starting from Iron Man as it was the beginning of it all in 2008 when MCU made its official debut.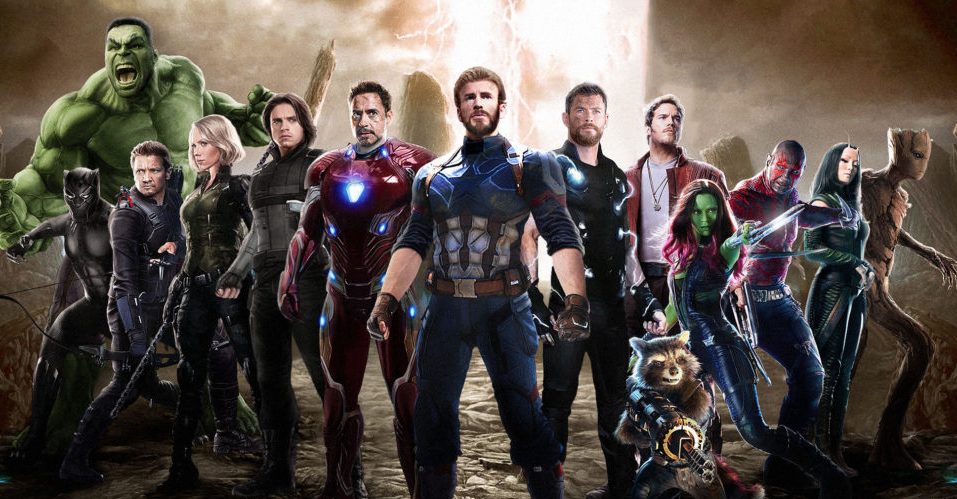 In these 10 years, a lot of Superheroes have been introduced and Infinity War will bring about 25-30 Superheroes together on the big screen. This has never happened in a comic book movie.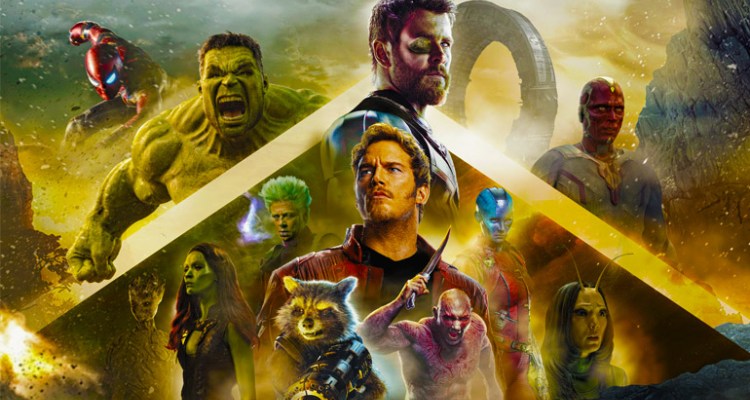 Some of these superheroes are going to die in the movie while some are going to continue and take the MCU forward. The potential deaths expected to be in the movie are of Captain America, Iron Man, Nebula, and many more, but at least Iron Man and Cap will surely be returning for Avengers 4. The character who has the biggest bull's eye upon his head (literally) is certainly Vision!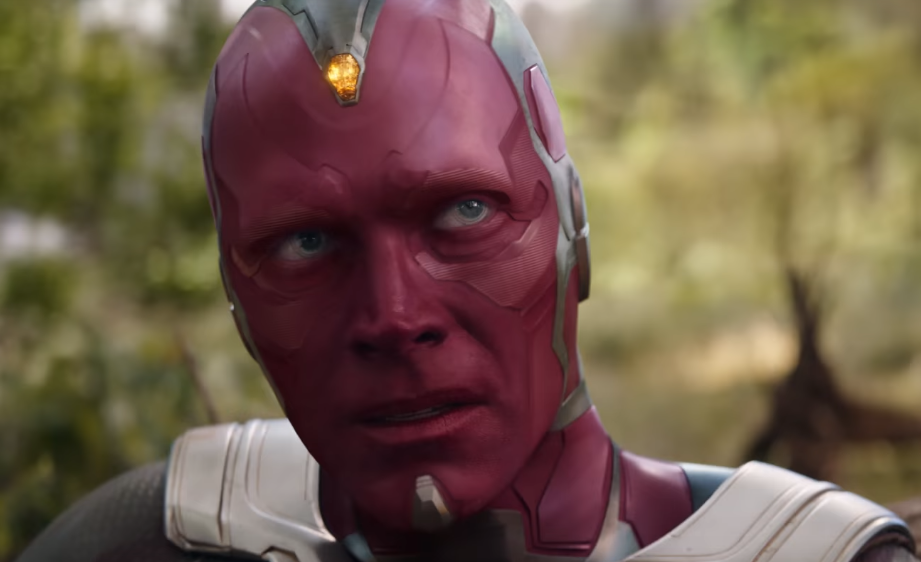 He has an Infinity Stone studded within his head and Thanos is coming to collect all the Infinity Stones, so Vision's life is in real danger. Everyone thought that Vision is surely a goner as he will be viciously attacked by Black Order and there is no way he can escape this one. Well, Paul Bettany (the actor who plays Vision) had something interesting to say in an interview, he said: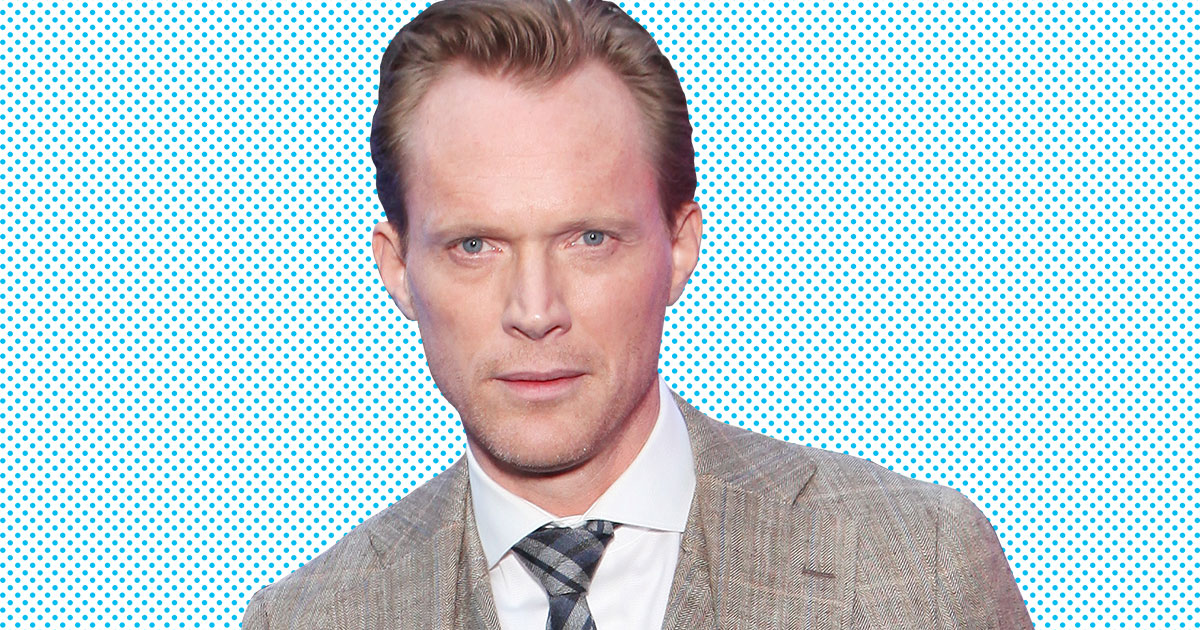 "It felt like the biggest movie that I've ever made and will ever make, and we've still got to make the next one. It's f****** crazy!… The call sheets are bananas. When you see the list of cast members, you're like, "How is anybody else making a film in Hollywood, this year? How are they getting films financed? Everybody is in this!"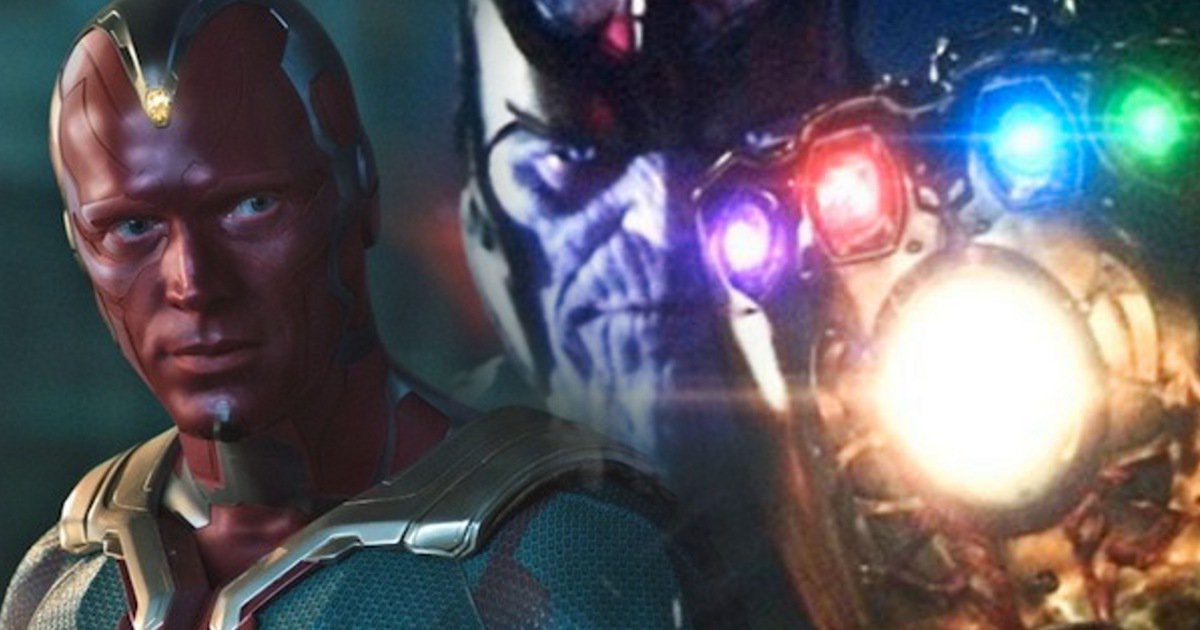 This may seem totally unrelated but when Bettany was giving this interview, he used the phrase "we've still got to make the next one" as he was about to start shooting on Avengers 4 which signaled that he may actually survive the onslaught of Thanos. But still, nobody can say for real that he would.
The Russo Bros have defined him as a living MacGuffin. Here's what they said:
"Cap makes the decision to bring [Vision] here to Wakanda. Earth is making its last stand to keep the stone from Thanos. It's the best place to make your last stand.Vision is a living MacGuffin. Obviously, that raises the stakes because Vision's life is in danger, and his life is in conflict with Thanos' goals, so something's got to give."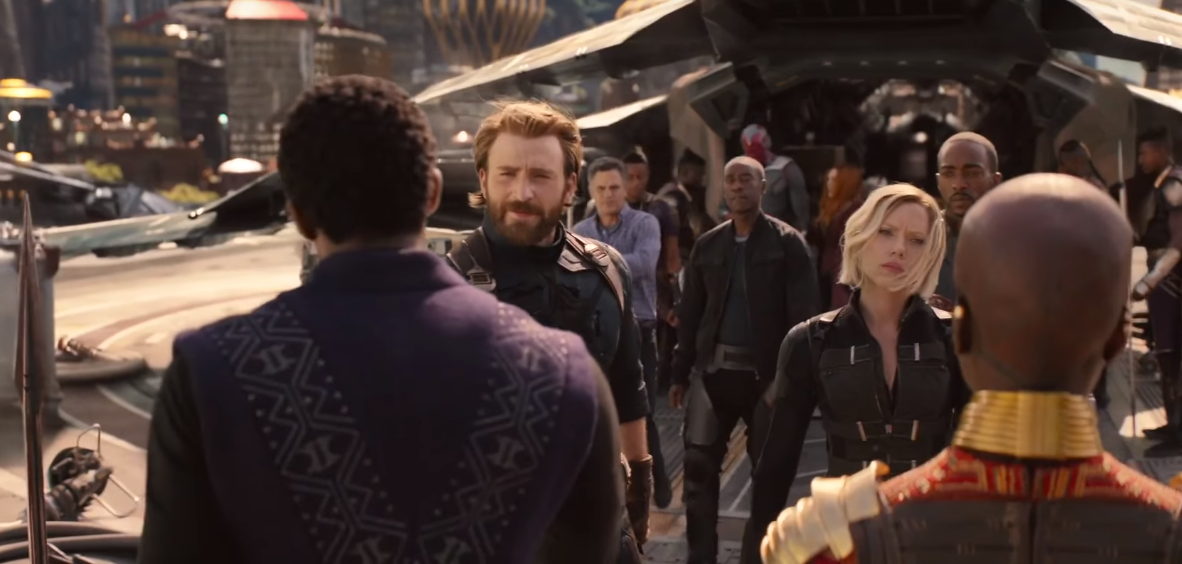 So he will be brought to Wakanda in order to be protected. In the first trailer, we saw Corvus Glaive ripping out the Mind Stone from Vision's head, and in the Big game spot, we saw that Vision was hobbling in a lab along with Cap, Natasha, and Wanda. That was believed to be in Wakanda and the recent trailer just confirmed that as we saw Captain America being welcomed in Wakanda along with Bruce, Rhodey, Falcon, Natasha, Vision, and Wanda. So this means that Cap managed to save Vision from Corvus Glaive.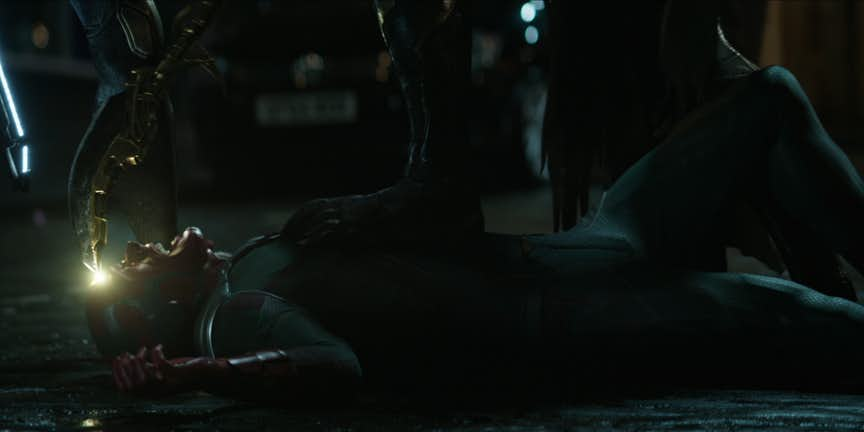 But this does not mean that Vision is going to be alive the entire time. It has been teased that he may be able to survive without the Infinity Stone in his head, but chances are that he may be dead without it. In the trailer, we see another strange thing in a scene where Shuri has his arm stretched out and we can see a holographic image of a disembodied Vision. Beneath Shuri, if we look clearly, we can actually see Vision lying down with his eyes closed.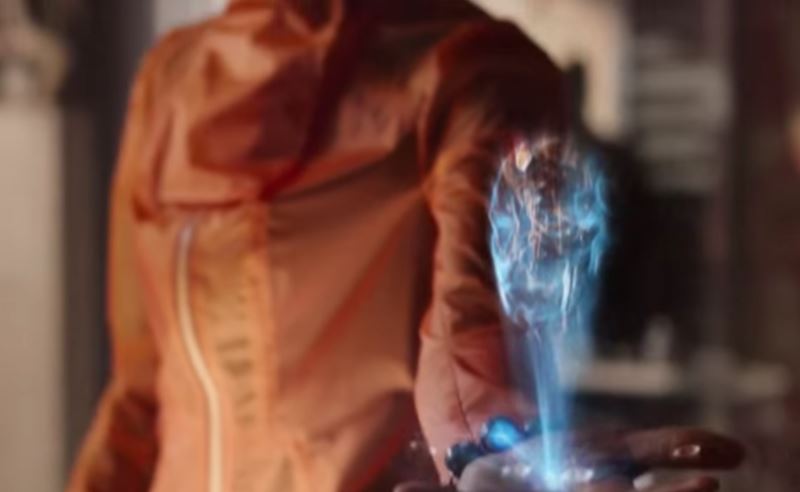 We never knew that Vision is capable of taking a nap or being unconscious, so, does he already die after coming to Wakanda, considering the immense and brutal beating he got from Corvus Glaive? Well, Shuri is known to be really smart and she has cured people in front of our eyes, so Vision is probably not dead, and Shuri is trying to heal him in this scene, and also testing how the Mind Stone can be protected from going into the hands of Thanos. This is why the Seige in Wakanda ultimately takes place, as Thanos is trying to apprehend the Mind Stone which the Wakandan people along with the Avengers are protecting.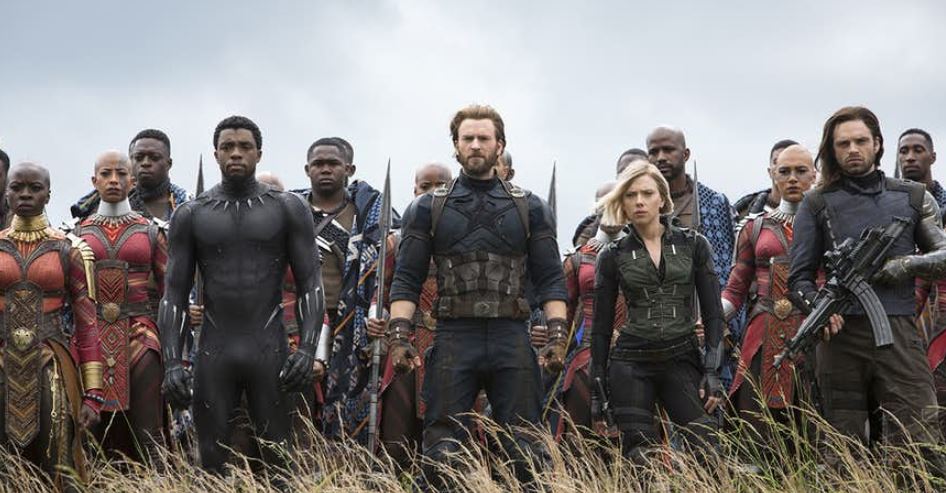 So, it is highly likely that Vision will be absent from the entire siege as he may be under the protection and probably healing from the Wounds of the battle against Glaive.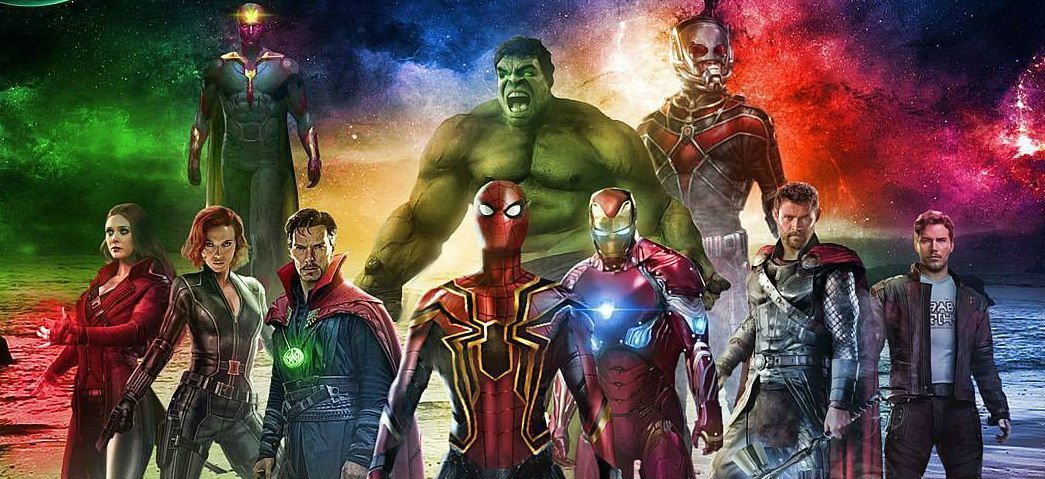 Avengers: Infinity War will hit the theatres on April 27, 2018. It is directed by Russo brothers and produced by Marvel boss Kevin Feige along with a set of executive producers including chief architect of Marvel comics Stan Lee, Louis D'Esposito, Victoria Alonso, Michael Grillo etc. The screenplay has been written by a talented duo – Christopher Markus and Stephen McFeely.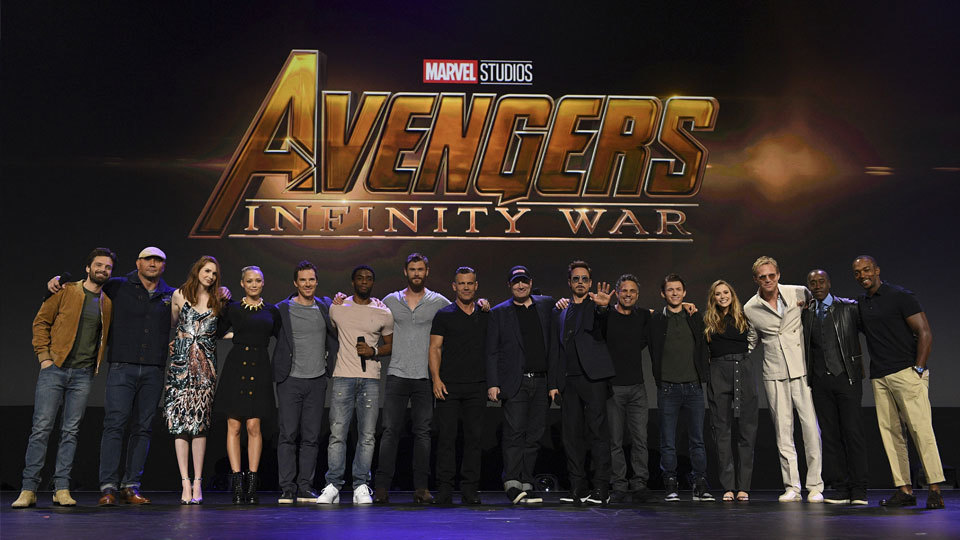 The ensemble cast is beyond imagination as it brings some of the most outstanding actors under one roof, it includes Robert Downey Jr. (Iron Man), Chris Pratt (Starlord), Chris Evans (Captain America), Sebastian Stan (Winter soldier), Anthony Mackie (Falcon), Chris Hemsworth (Thor), Tessa Thompson (Valkyrie), Tom Hiddleston (Loki), Mark Ruffalo (Hulk), Scarlett Johansson (Black Widow), Jeremy Reiner (Hawkeye), Benedict Cumberbatch (Dr. Strange), Benedict Wong (Wong), Tom Holland (Spiderman), Chadwick Boseman (Black Panther), Letitia Wright (Shuri), Evangeline Lilly (Wasp), Paul Rudd (Ant-Man), Elizabeth Olsen (Scarlett Witch), Paul Bettany (Vision), Vin Diesel (Groot), Bradley Cooper (Rocket Raccoon), Zoe Saldana (Gamora), Karen Gillan (Nebula), Dave Bautista (Drax), Pom Klementieff (Mantis), Josh Brolin (Thanos).
Here is the official Synopsis released by the Marvel studios, it reads: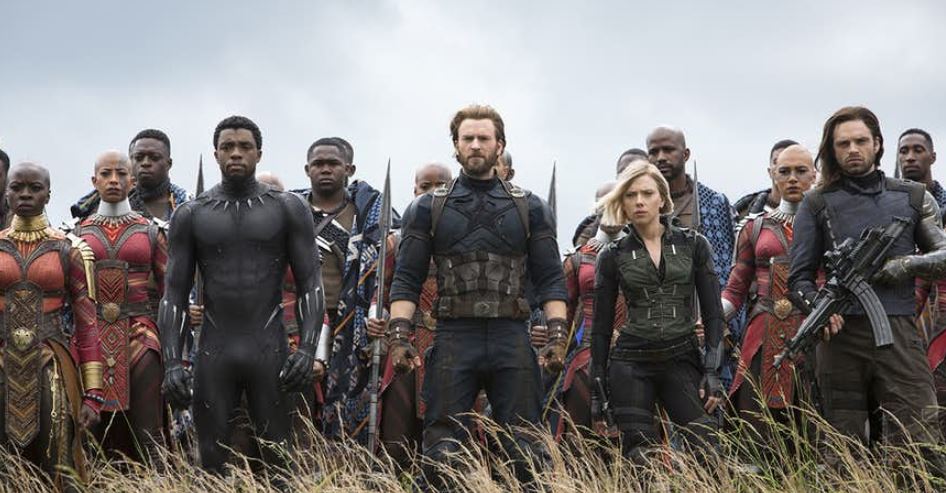 "As the Avengers and their allies have continued to protect the world from threats too large for any one hero to handle, a new danger has emerged from the cosmic shadows: Thanos. A despot of intergalactic infamy, his goal is to collect all six Infinity Stones, artifacts of unimaginable power, and use them to inflict his twisted will on all of reality. Everything the Avengers have fought for has led up to this moment – the fate of Earth and existence itself has never been more uncertain".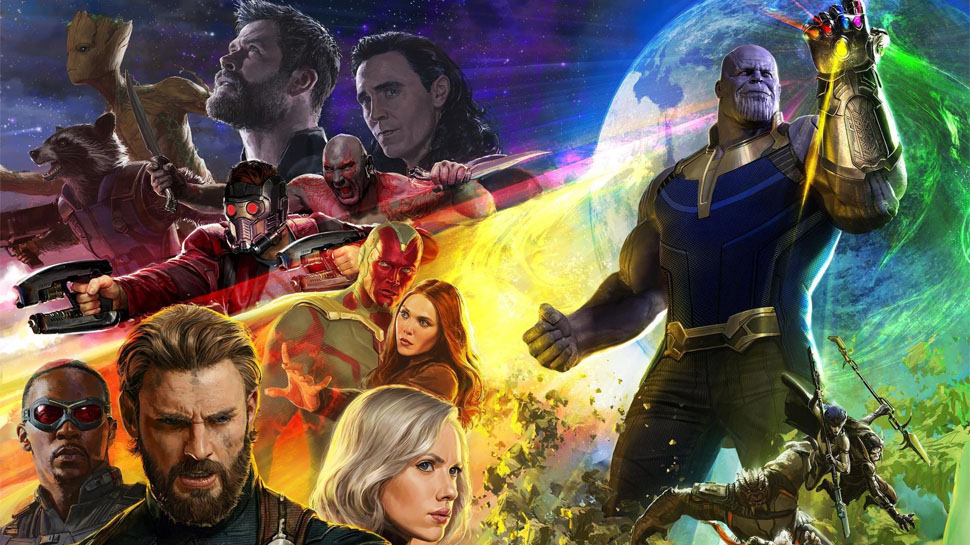 "Iron Man, Thor, the Hulk and the rest of the Avengers unite to battle their most powerful enemy yet — the evil Thanos. On a mission to collect all six Infinity Stones, Thanos plans to use the artifacts to inflict his twisted will on reality. The fate of the planet and existence itself has never been more uncertain as everything the Avengers have fought for has led up to this moment".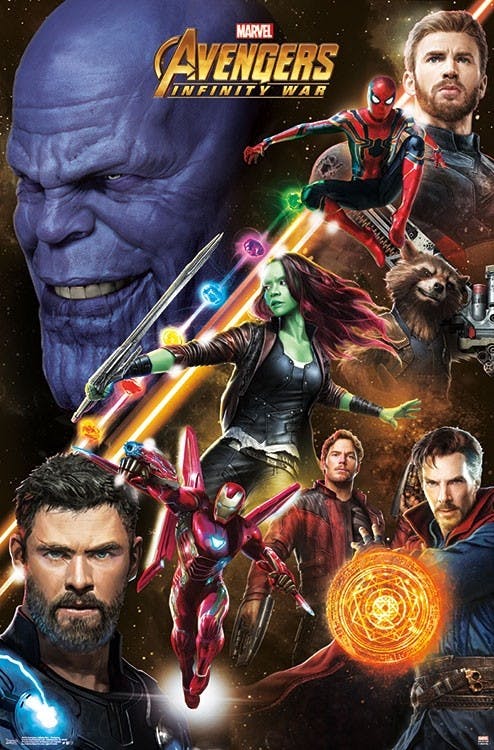 "An unprecedented cinematic journey ten years in the making and spanning the entire Marvel Cinematic Universe, Marvel Studios' "Avengers: Infinity War" brings to the screen the ultimate, deadliest showdown of all time. The Avengers and their Super Hero allies must be willing to sacrifice all in an attempt to defeat the powerful Thanos before his blitz of devastation and ruin puts an end to the universe".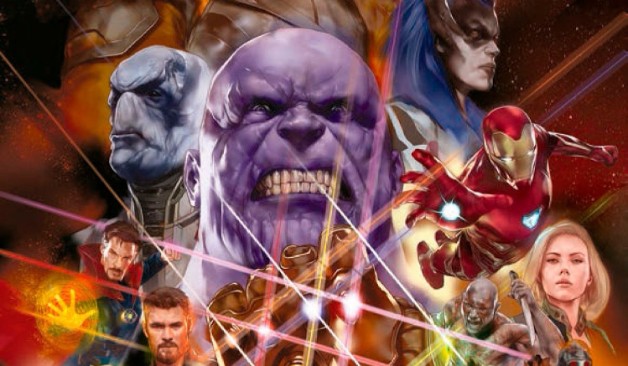 Will Thanos and his Black Order succeed in collecting all the six cosmic singularities? Will we see Thanos wielding Infinity gauntlet at the end of Avengers Infinity War? How will Avengers and Guardians meet? Will this alliance between the two most bad-ass superhero teams be enough to fight against the Mad Titan and his ruthless alien army? Who will survive the fury unleashed by Thanos' forces as they launch an all-out assault on human civilization? Who will fall on the battlefield?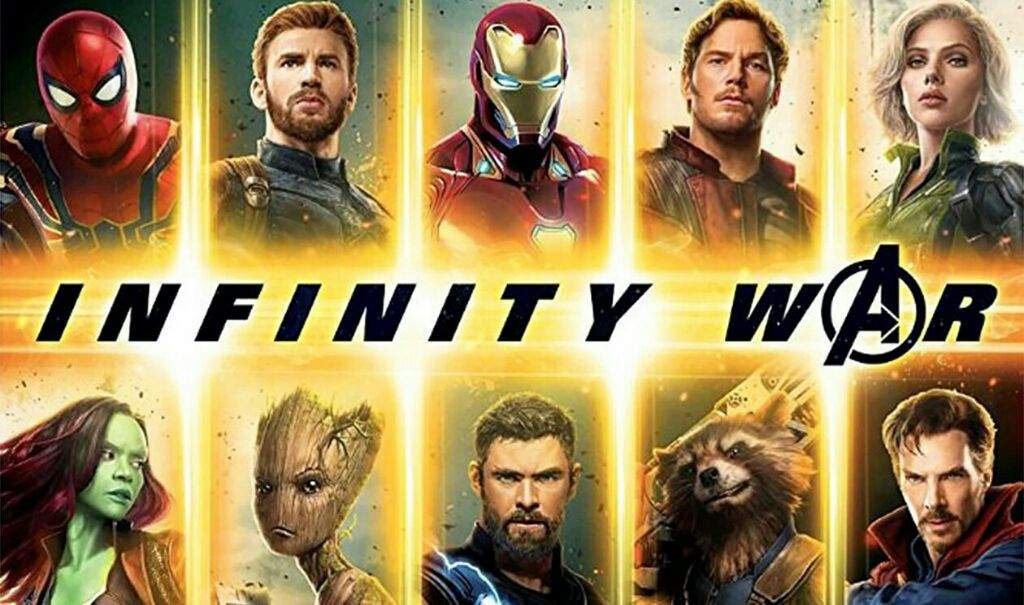 We can't wait to find out the answers to all of the above questions. The countdown has already begun. Let's get excited and pumped for this epic spectacle that will be unlike anything we have ever seen.
Don't Miss: Here's How Captain America Vs Thanos Went In The Comics