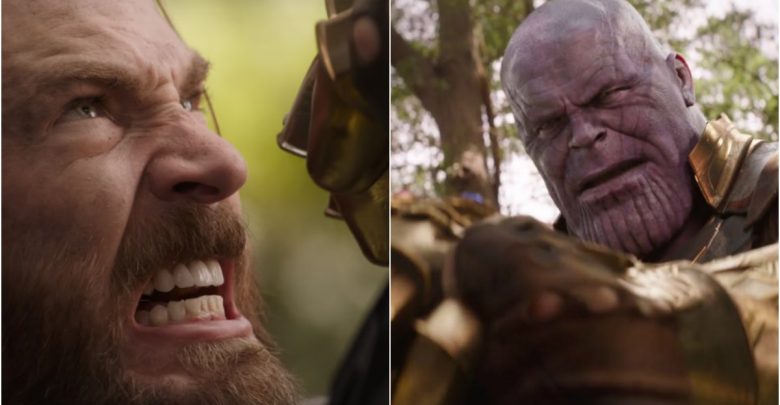 Avengers Infinity War is almost here and it's just 37 days away from its worldwide release. This is the greatest comic book ensemble we have ever seen on the big screen. Never before has the studio tried anything of this scale and magnitude where 67 major comic book characters will be featured, of which half will be superheroes.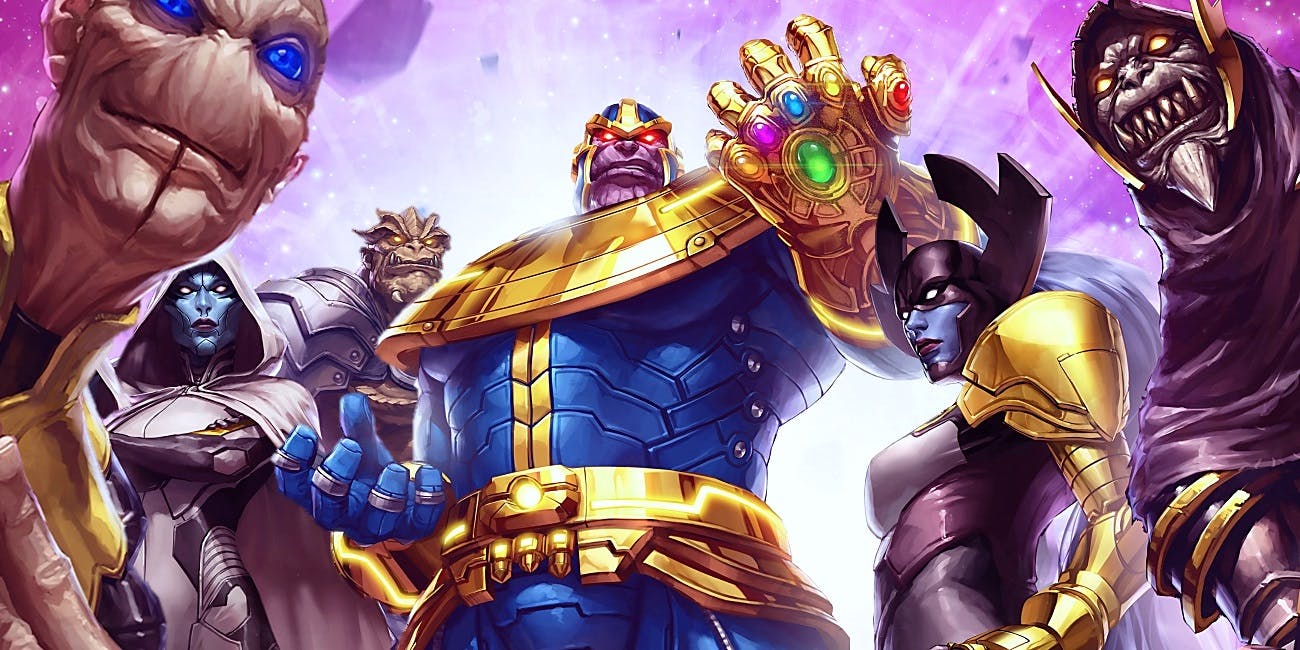 History will be created as for the first time we will see Thanos make us feel his presence on the big screen for real. Till now, we have seen him in teasers, post-credits of Marvel movies but in Infinity War we will see Thanos unleashing fury and launch an all-out assault in order to retrieve Infinity stones namely Power, Space, Time, Mind, Reality, and Soul.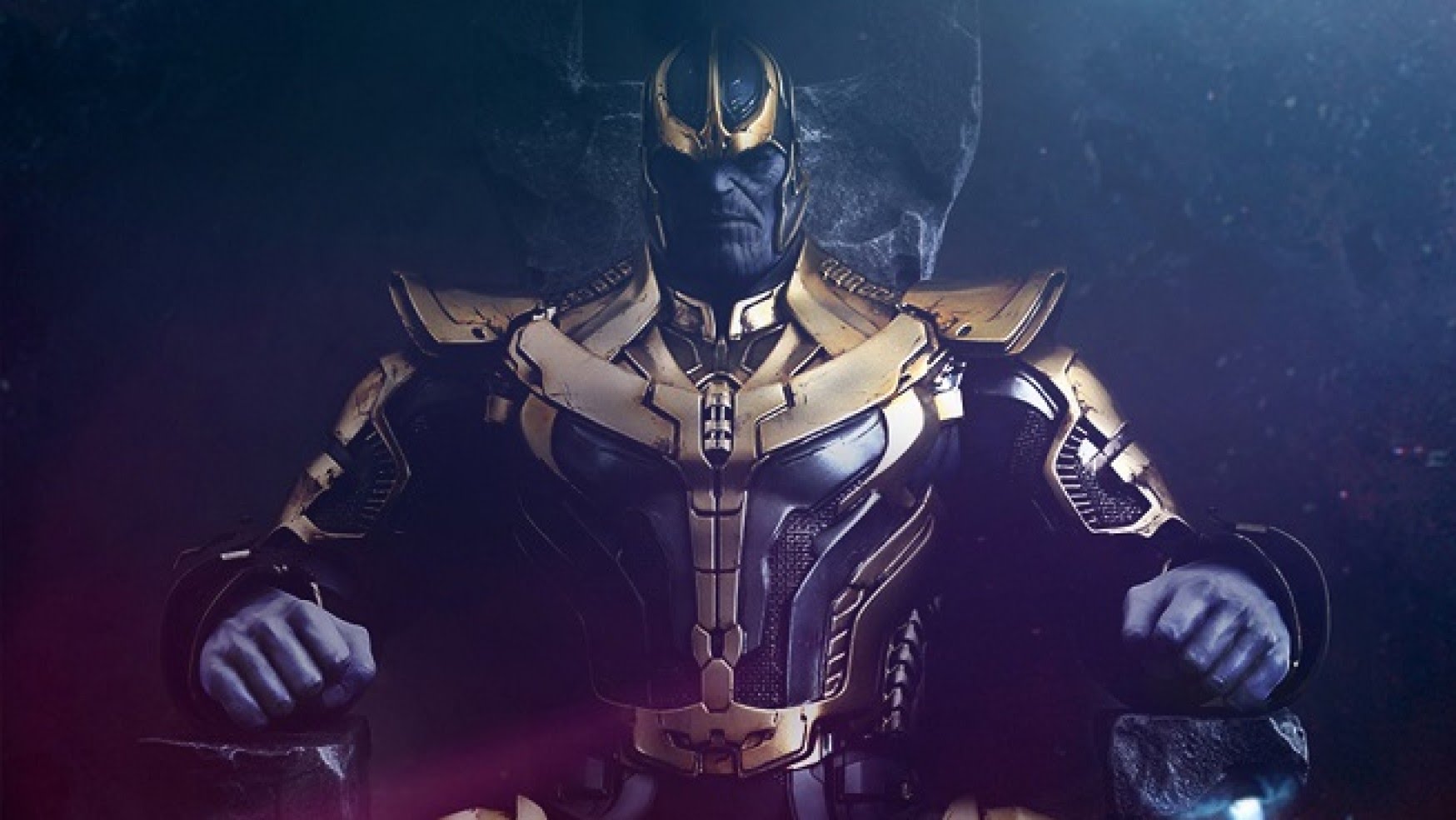 He wants to become the most powerful cosmic creature in the universe, for that he needs to wield an Infinity gauntlet which makes its user almost invincible to beat as he controls the fundamental forces of existence. But he is not alone in this as his children aka Black Order will be coming too along with ruthless alien invaders, also known as 'The Outriders'.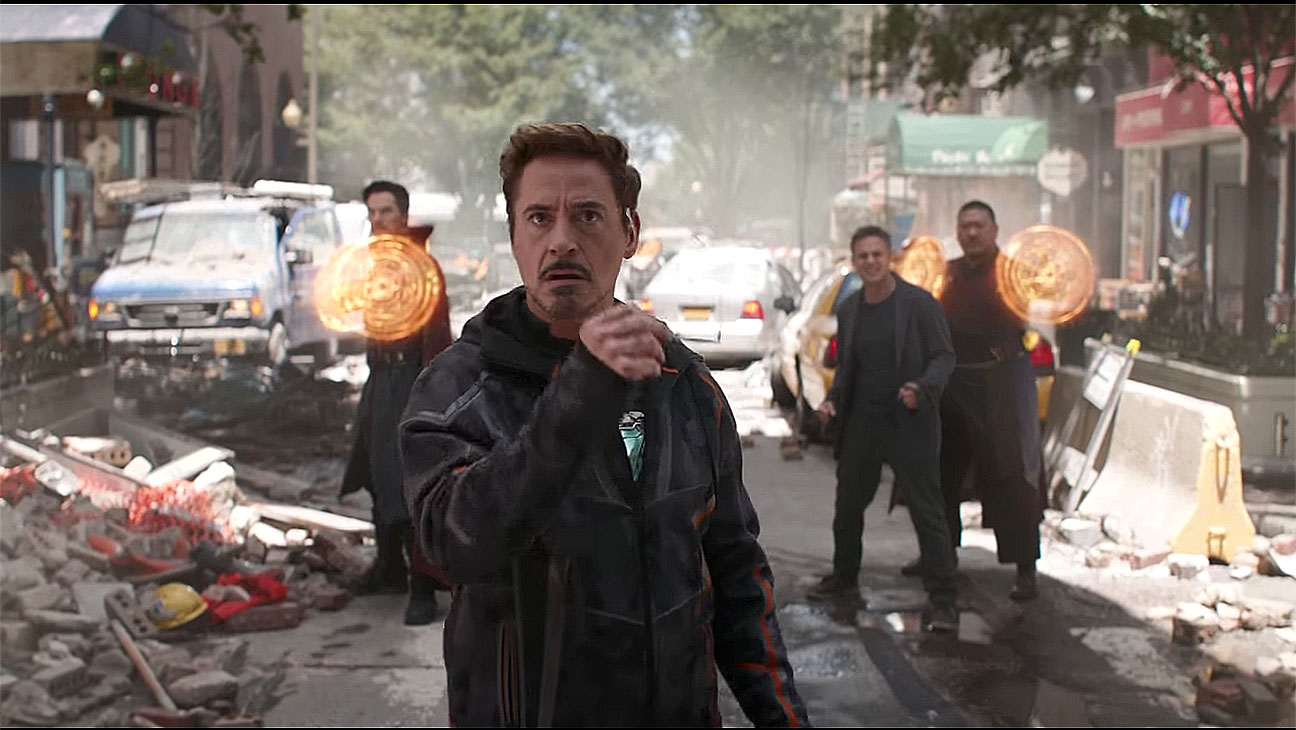 When the first official trailer was launched, it broke the all-time high record of the number of online views within 24 hours of its release on the internet. We saw Thanos landed through an interstellar portal and already has acquired two Infinity stones – Power stone aka Orb, Space stone aka Tesseract. Time stone is with Dr. Strange and Reality stone is under the protection of 'The Collector'. Mind stone is embossed on Vision's forehead which Black Order will try to forcibly extract, and the last remaining Infinity stone i.e Soul stone is still hidden somewhere.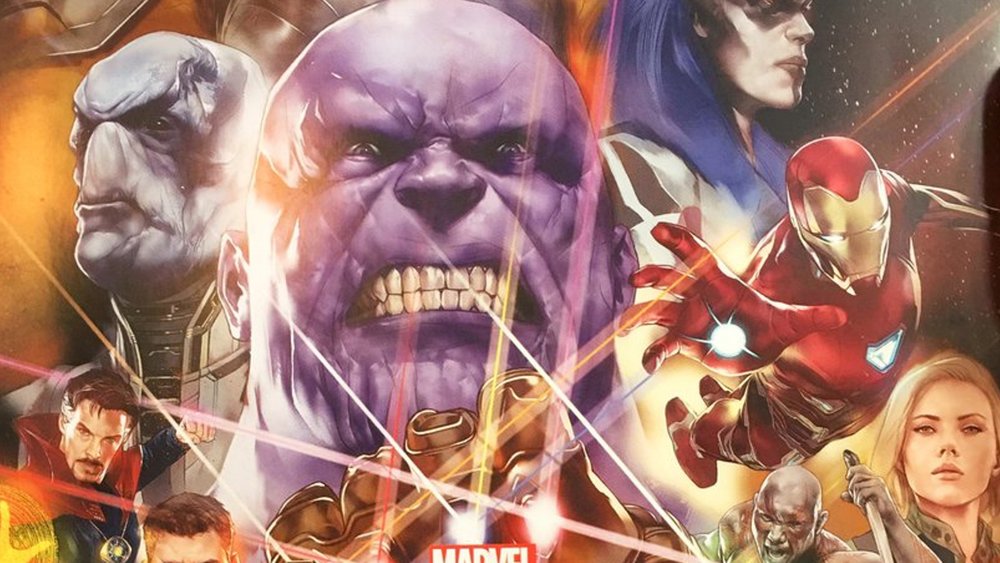 The only thing standing between Thanos & his army and total annihilation are Avengers and later Guardians of the Galaxy as well. Can they put up a fight against Mad Titan who would literally control six cosmic singularities is something only time will tell?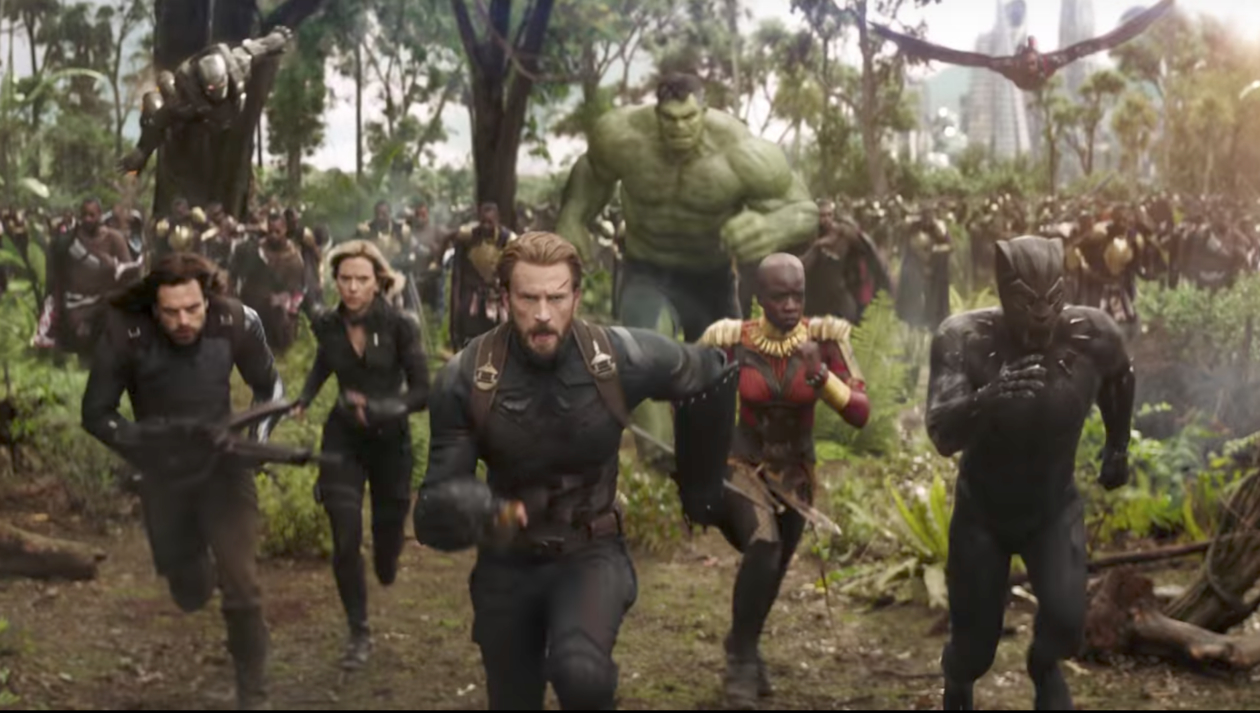 Just recently, the second and possibly final Avengers: Infinity War trailer came out and it was stunning. It was definitely worth the wait as it packed some amazing moments that we all were waiting for! This trailer was totally fan-pleasing and it was just amazingly well-crafted as it gave us plenty of new stuff without actually revealing any big spoilers for the movie. But the reason why the trailer was so amazing is because of the hint at the comic book moments that it showed us.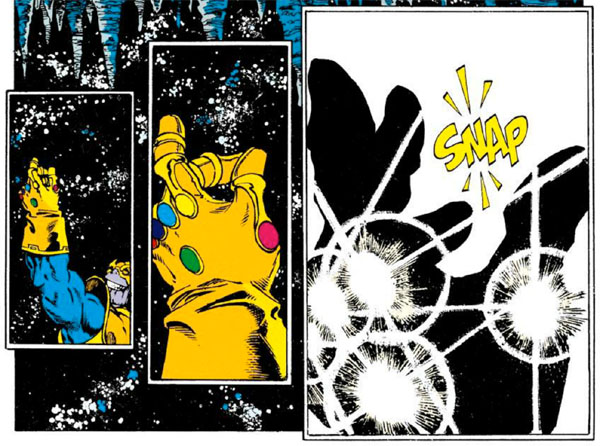 The Russo Bros have mentioned that Avengers: Infinity War is loosely based upon the Infinity Gauntlet comic, as it has taken a lot of inspirations from the events that occurred in that storyline, but it is more of its own thing when it comes to the MCU. But still, the trailer showed how amazingly huge comic book moments have been picked up and incorporated into the movie. The first moment was when Gamora was narrating the story about Thanos as she said:
"The entire time I knew him, he only ever had one goal, to wipe out half the universe. If he gets all the Infinity Stones, he can do it with the snap of his fingers."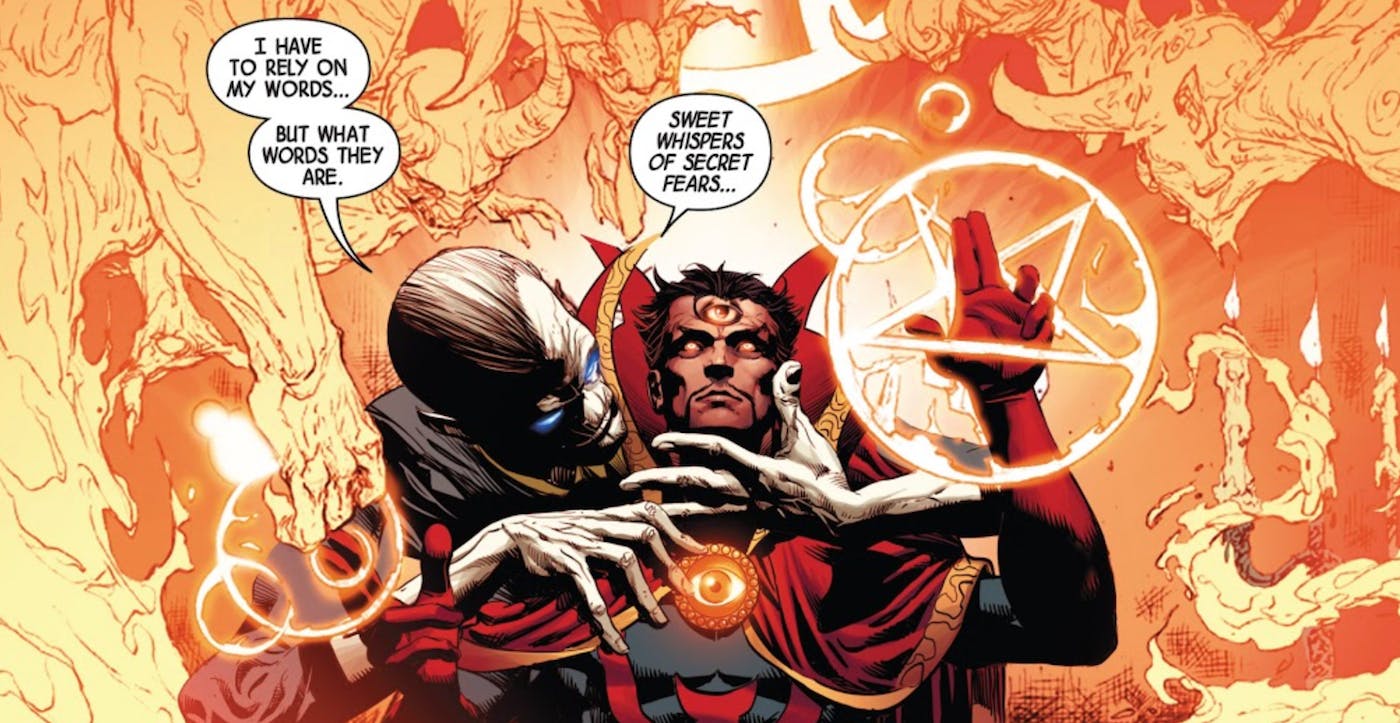 This moment was a direct steal from the comics, reflecting the time when Thanos actually wiped half of the Universe with a snap of his fingers. Secondly, the trailer teased a huge Doctor Strange storyline which had Ebony Maw as a crucial part of it. But the biggest and the most iconic moment came when we saw Captain America standing up to Thanos, resisting him when he tries to grab Cap. This moment is surely homage to a big comic book moment when Captain America stood up against Thanos all alone. Here's how Cap vs. Thanos went in the comics.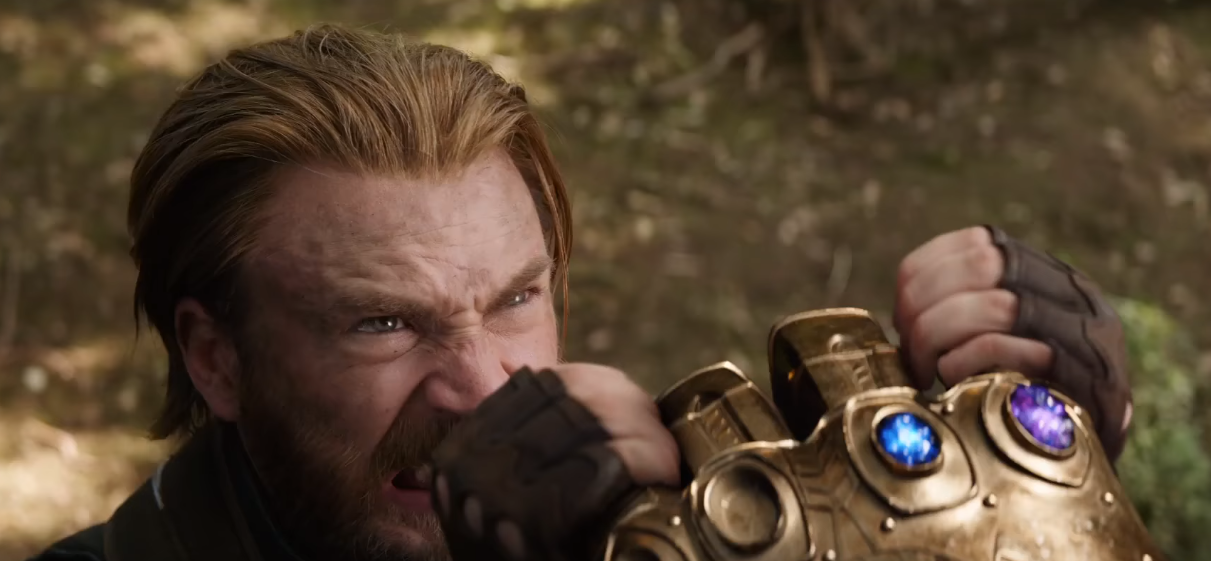 In the Infinity Gauntlet comic issue number #4, Thanos, in order to impress lady Death, had wiped out half the Universe with just a snap of his fingers as he had managed to collect and put all the Infinity Stones on his Gauntlet. Then Adam Warlock and Silver Surfer gathered all the heroes left alive and attacked Thanos on the shrine that he built in outer space for Mistress Death.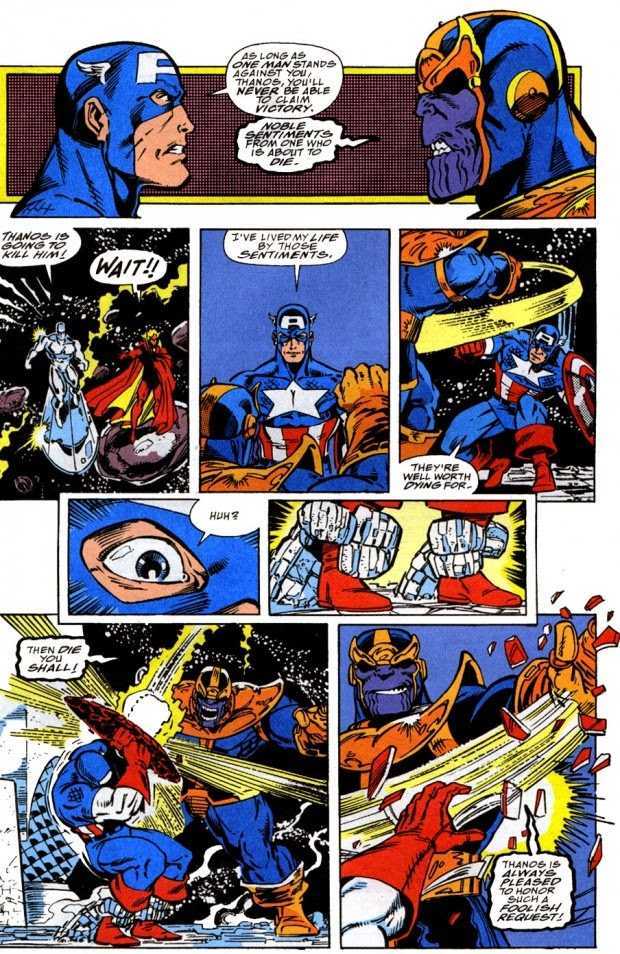 The fight was brutal for the heroes as Thanos managed to wipe out all others, and only Captain America was the one left alive. This was a huge moment in the Infinity Gauntlet comic, as Captain America delivered a powerful speech:
"As long as one man stands against you, Thanos, you'll never be able to claim victory…I've lived my life by those sentiments…They're well worth dying for."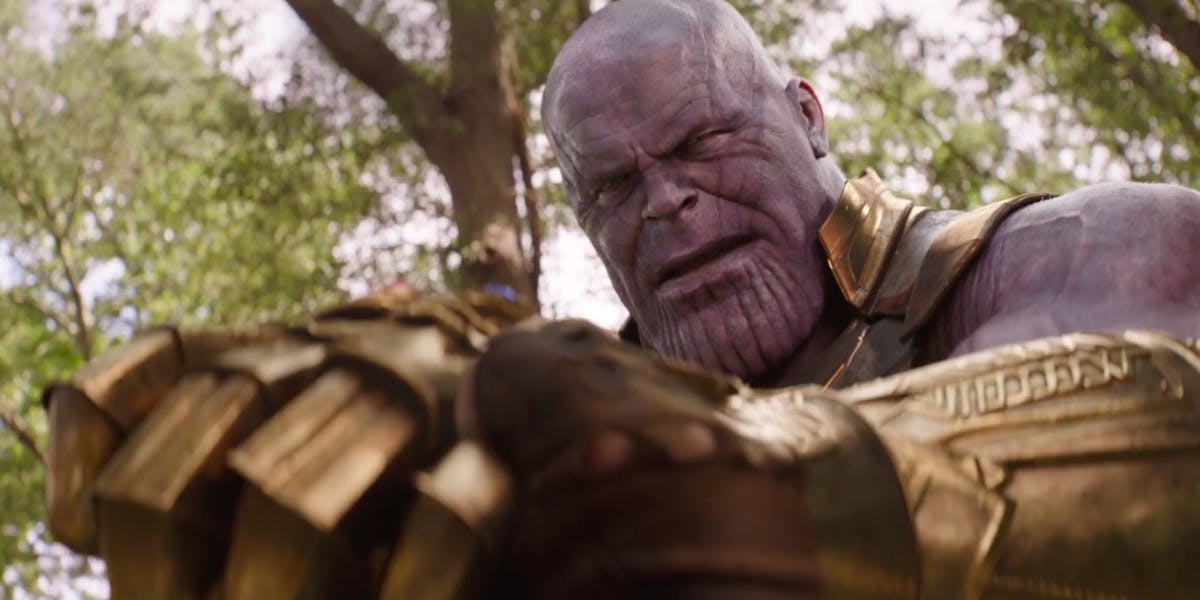 At this moment, Captain America showed that one man can really make a difference and sacrificed himself for the greater good. Everyone died but this was the plan of Adam Warlock as he had kept the Silver Surfer in reserve in order to make the move, and Cap was the one who distracted Thanos. While he did that, Silver Surfer stuck on the moment and took the Gauntlet out of Thanos' hand. Well, Surfer eventually failed but this marked the moment that the Mad Titan can be defeated and by this time, his allies also began to turn against him.
Now, Cap died at this very moment, so the fans are really worried that Thanos will crush him in the movie moment as well. This would be an emotional moment for all the fans as Cap would leave on a very high note. Still, we need not be worried as he and many others who may be dying in this movie will be brought back in Avengers 4 as that movie will go full on time travel and multiverse shenanigans.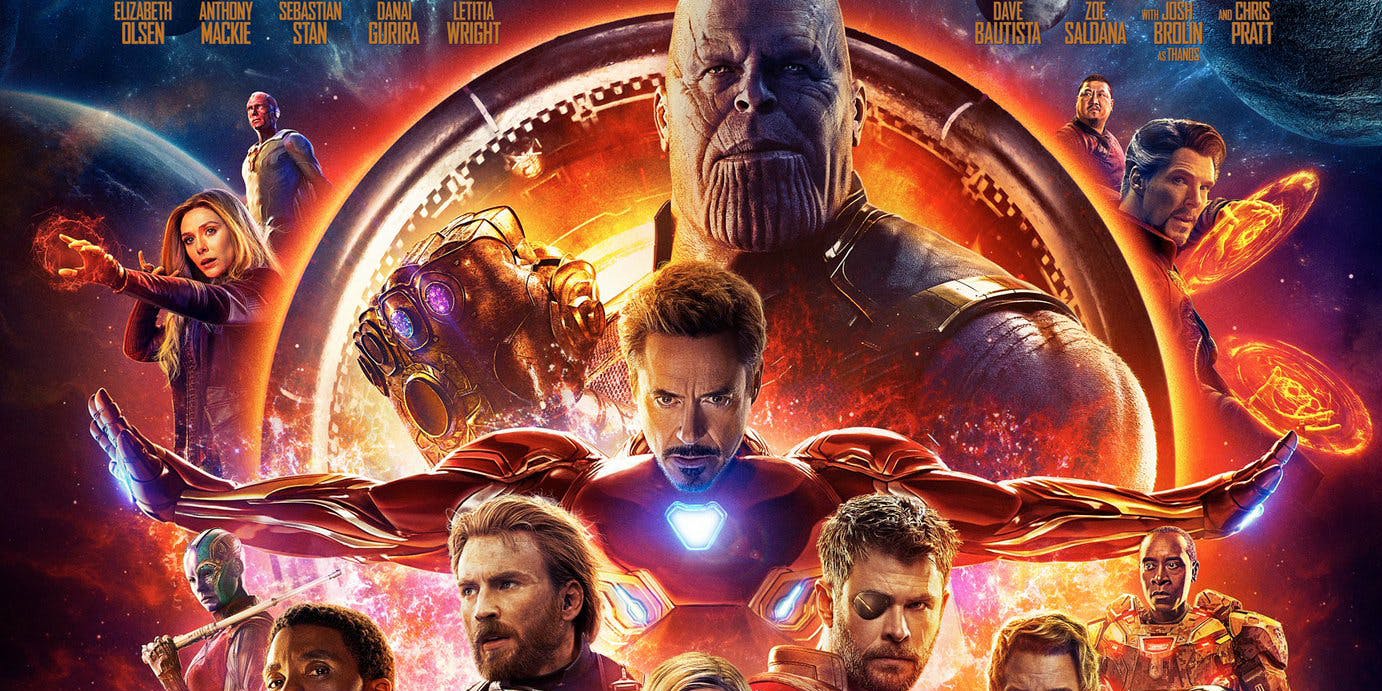 Avengers: Infinity War will open on April 27, 2018. The movie is directed by Russo brothers who are a powerhouse duo when it comes to making epic comic book movies. It is produced by Marvel head Kevin Feige along with a set of executive producers including God of Marvel comics Stan Lee, Louis D'Esposito, Victoria Alonso, Michael Grillo etc. The screenplay has been written by a talented duo – Christopher Markus and Stephen McFeely.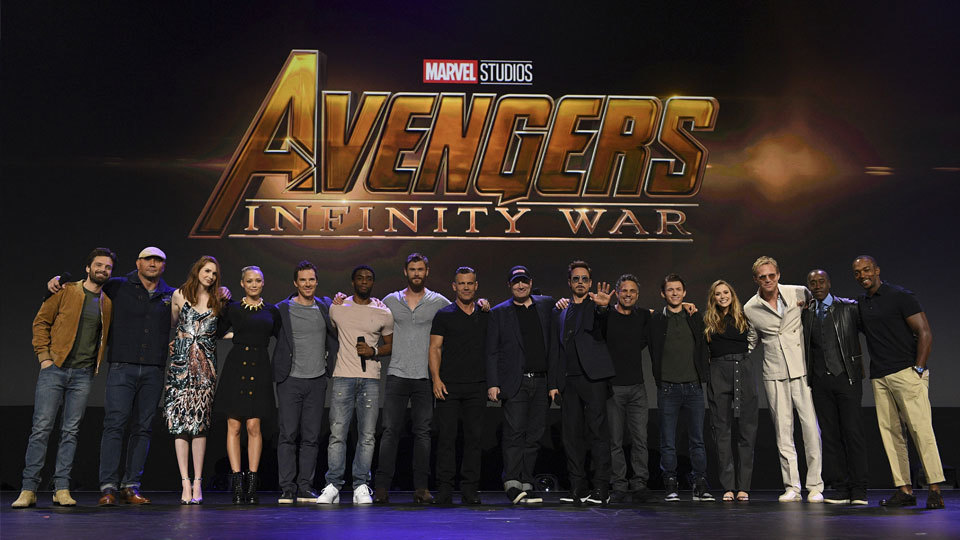 The cast is incredibly amazing with so many acting heavyweights including Robert Downey Jr. (Iron Man), Chris Evans (Captain America), Sebastian Stan (Winter soldier), Anthony Mackie (Falcon), Chris Pratt (Starlord), Vin Diesel (Groot), Bradley Cooper (Rocket Raccoon), Chris Hemsworth (Thor), Tessa Thompson (Valkyrie), Tom Hiddleston (Loki), Mark Ruffalo (Hulk), Scarlett Johansson (Black Widow), Jeremy Reiner (Hawkeye), Benedict Wong (Wong), Benedict Cumberbatch (Dr. Strange), Tom Holland (Spiderman), Chadwick Boseman (Black Panther), Letitia Wright (Shuri), Paul Rudd (Ant-Man), Evangeline Lilly (Wasp), Elizabeth Olsen (Scarlett Witch), Paul Bettany (Vision), Dave Bautista (Drax), Pom Klementieff (Mantis), Zoe Saldana (Gamora), Karen Gillan (Nebula), Josh Brolin (Thanos).
Here's the official synopsis of the movie: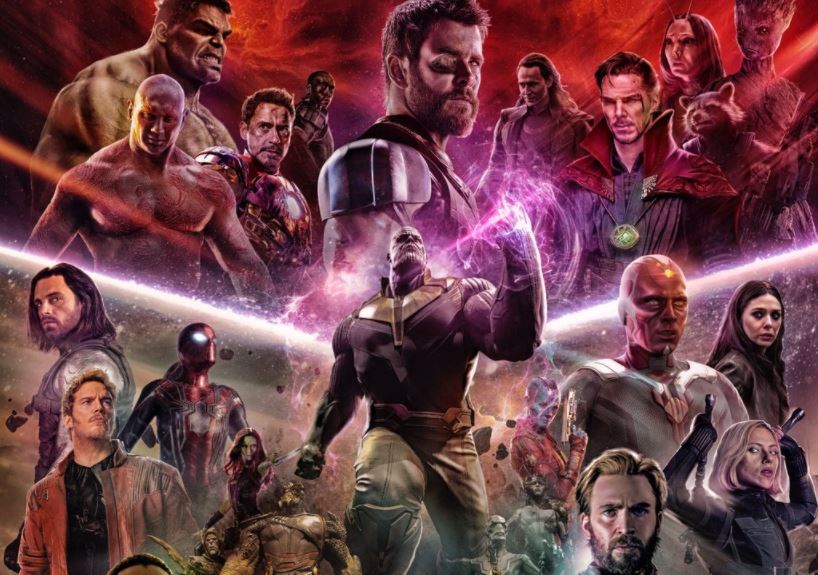 "As the Avengers and their allies have continued to protect the world from threats too large for any one hero to handle, a new danger has emerged from the cosmic shadows: Thanos. A despot of intergalactic infamy, his goal is to collect all six Infinity Stones, artifacts of unimaginable power, and use them to inflict his twisted will on all of reality. Everything the Avengers have fought for has led up to this moment – the fate of Earth and existence itself has never been more uncertain".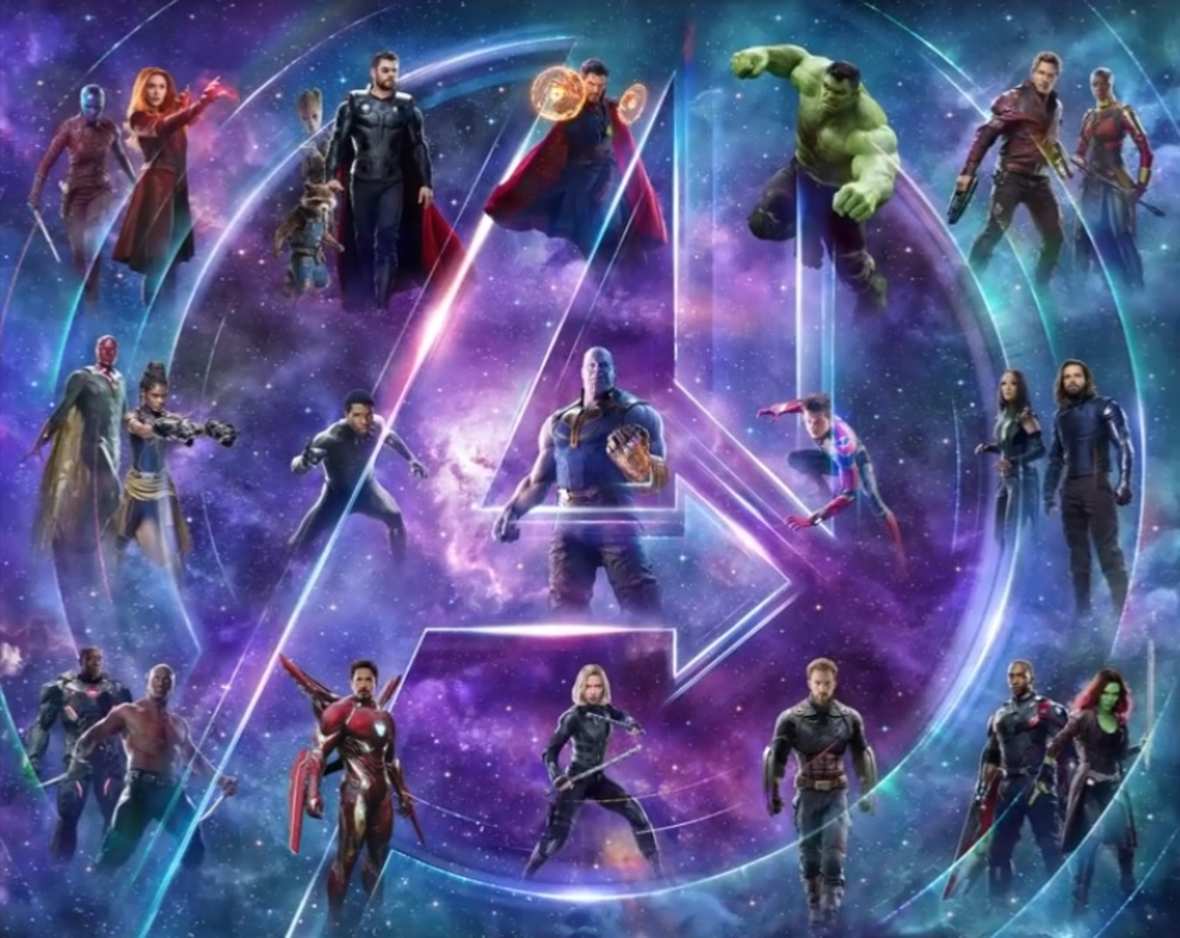 "An unprecedented cinematic journey ten years in the making and spanning the entire Marvel Cinematic Universe, Marvel Studios' "Avengers: Infinity War" brings to the screen the ultimate, deadliest showdown of all time. The Avengers and their Super Hero allies must be willing to sacrifice all in an attempt to defeat the powerful Thanos before his blitz of devastation and ruin puts an end to the universe".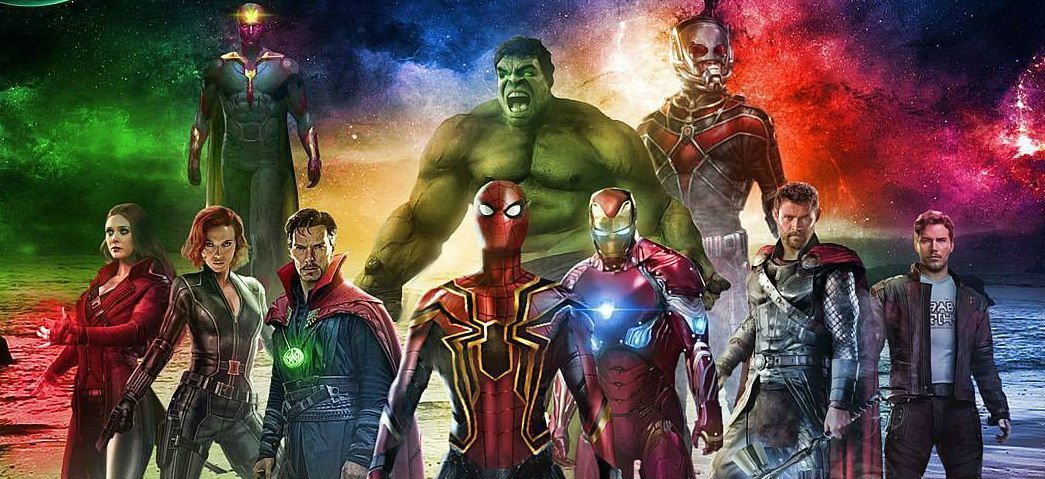 "Iron Man, Thor, the Hulk and the rest of the Avengers unite to battle their most powerful enemy yet — the evil Thanos. On a mission to collect all six Infinity Stones, Thanos plans to use the artifacts to inflict his twisted will on reality. The fate of the planet and existence itself has never been more uncertain as everything the Avengers have fought for has led up to this moment."
Don't Miss: Avengers: Infinity War Is Officially The Longest MCU Movie