News
Television
Arrow Season 4: Felicity vs Olicity, Love Triumphs for now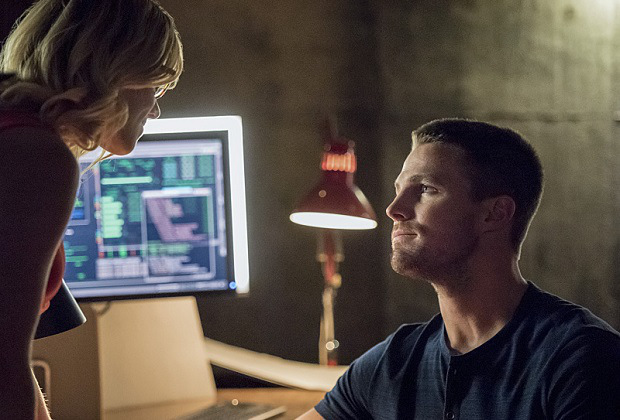 The latest episode titled "Lost Souls" focused on the character arc of Felicity Smoak, her relationship with Oliver and her life's decisions in general. She fell for Oliver and decided to flee Starling city for a better life, without thinking about Ray even once. Ray Palmer had survived the explosion at Palmer Tech, was captured by Damien Darhk and sending distress messages to Felicity, but she was too vested in her love life that she did not bother. She confronted her own inner demons which were buried deep in her heart until now, she felt that somewhere in her lust for Oliver, she lost her real identity and that she was never meant to be with Oliver. After some good convincing by her mom, she realized that Oliver is the love of her life and despite nothing much in common between them, they discovered themselves in each other. Marc Guggenheim (executive producer of the show) said earlier "The relationship between Oliver and Felicity will last longer than it ever has", it's a clear hint that there is definitely going to be a break-up of Olicity by the end of this season as other important things take over their lives.
Here are 5 most amazing moments from the episode:
Team Arrow rescues Ray Palmer:
Team Arrow made a daring rescue of Ray Palmer after they learnt the location of him through Captain Lance. They raided the Darhk's facility, fought with his henchmen and brought back Ray alive and well. It was funny to see Felicity and Curtis on the mission parachuting their way into the building.
Sara Lance continues her killing spree:
Sara's soul was restored in the last episode by Constantine, but still she is struggling to keep her blood lust at bay.
Damien Darhk is plotting something big:
Damien Darhk told Quentin Lance that he wants to breathe fresh life into the city and this god forsaken city will be useful again somehow. He is definitely plotting something sinister which has to do with magic and spirits.
Lance and Felicity's mother hanging out:
Captain Lance and Felicity's mother are spotted in a restaurant, will there be anything more, we will find out soon.
Thea asks out Ollie's Campaign Manager for a date: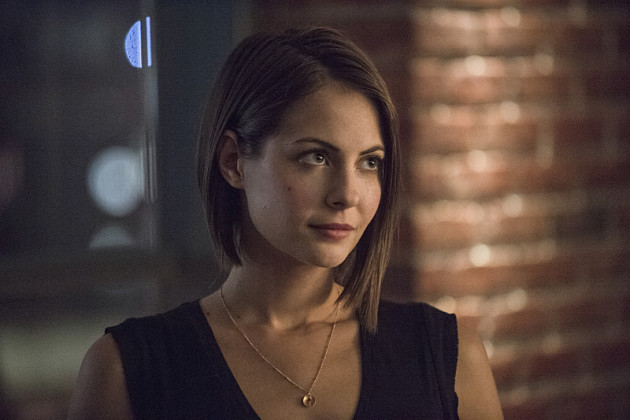 Thea is trying to lead a normal life and made a date offer to the Campaign manager after rejecting his advances earlier. 
We hope it doesn't happen, but if it does, vote for the reason!