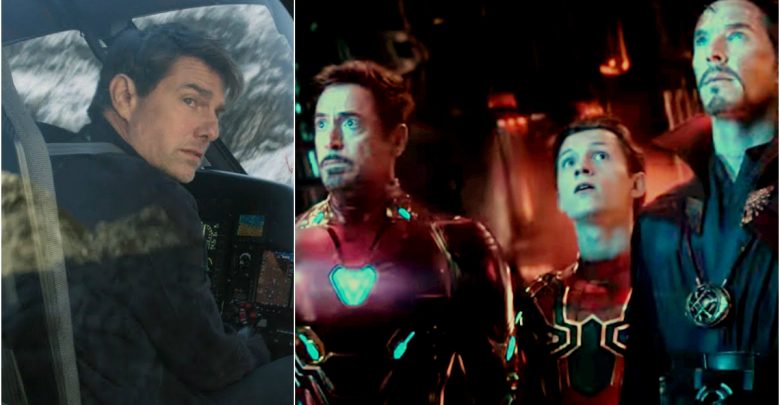 Every year Super Bowl brings us a lot of goodies from Hollywood. Some people even watch the Super Bowl for the trailers and spots that are revealed during the match. Today was no different as the 52nd Super Bowl release so many new trailers and TV spots of the upcoming movies this. Here is a list of all the major new movie trailers that came out today.
Red Sparrow
Jennifer Lawrence's upcoming Red Sparrow is based upon a programme in Russia that recruits young individuals for elite missions. We have already seen 2 trailers for the movie and we got a brand new 30 second TV spot at the 52nd Super Bowl. This action thriller will hit the theatres on March 2, 2018.
A Quiet Place
Paramount studios went all guns blazing at this year's Super Bowl as it releases two big movie spots. One of those of Emily Blunt's upcoming movie A Quiet Place. We got a 30-second spot for this horror thriller which is directed by John Krasinski and looks to be the biggest directorial effort made by him after his previous two movies. The movie will hit the theatres on April 6, 2018.
Jurassic World: Fallen Kingdom
The first Jurassic World movie created a big stage for the sequel to follow its success. Universal is not leaving any opportunity to market what probably may be their biggest movie of this year. We got a one and a half minute teaser for Jurassic World: the Fallen Kingdom at the Super Bowl and it was indeed one of the best trailers of the day. The Jurassic World sequel looks to be quite promising as Chris Pratt shines yet again as the lead and Jeff Goldblum has also returned for the movie. Fallen Kingdom will come out on  June 22, 2018.
Solo: A Star Wars Story
This was probably the most awaited trailer on today's roster as we haven't seen anything related to this movie as we've come too close to the release. Finally, Han Solo came in and came with a Bang! Disney released a one-minute teaser for the movie which was just perfect and also marked the release date of the first story trailer for the movie. The full trailer for the movie will be released tomorrow at Good Morning America and the movie will come out on May 25, 2018, around Memorial Day.
Skyscraper
Universal's second big TV spot for the day was Dwayne Johnson's upcoming movie Skyscraper. Later in the day we got to see a full trailer for the movie as well. A 46-second spot was released during the match which was followed by a 2 minute+ trailer. Johnson plays an army veteran whose family gets stuck on the tallest, most advanced building in the world as it was attacked by some mercenaries. This upcoming action thriller will hit the theatres on July 13, 2018.
Mission Impossible: Fallout
Tom Cruise's upcoming Mission Impossible movie also had a 30 second TV spot released at the Super Bowl and it was followed by a full trailer which was completely insane. Tom Cruise reunites with his team from Mission Impossible: Rogue Nation as the Fallout of all his good intentions are coming. Henry Cavill also proves to be a great addition to the movie. This action thriller with so many mind-blowing sequences will open in theatres on July 27, 2018.
The Cloverfield Paradox
10 years after the first Cloverfield movie came out, we got to see 2 brand new TV Spots for The Cloverfield Paradox directed by JJ Abrams. This is the third movie in this mysterious franchise.  As the name itself suggests that the movie will be a Paradox of the first movie. It is streaming on Netflix right now.
Avengers: Infinity War
Probably the biggest spot of this year's Super Bowl, Avengers: Infinity War was the most anticipated and awaited teaser of this day. The movie is just 3 months away and fans cannot wait to see it on the big screen. Well, Disney released a TV spot for its biggest movie of the year in front of a huge crowd and fans already went gaga over it. It was packed with a lot of goodies even though it was just 30 seconds. The movie will come out on May 5.
Don't Miss: Avengers Infinity War Had Fake Script Scenes To Fight Internet Leaks