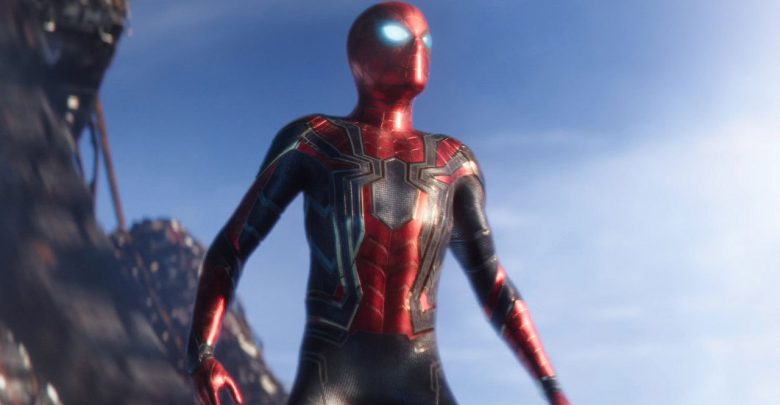 The Marvel Cinematic universe is set to expand to 65 + comic-book characters who are likely to appear in Avengers Infinity War and Avengers 4. Marvel Studios have managed to assemble a magnificent cast under one roof to create a mega comic-book event as part of phase 3. The Infinity War films are the most awaited superhero ensemble movies of the 21st century.  The movies will show the most formidable adversary of the Avengers in the form of Thanos to date.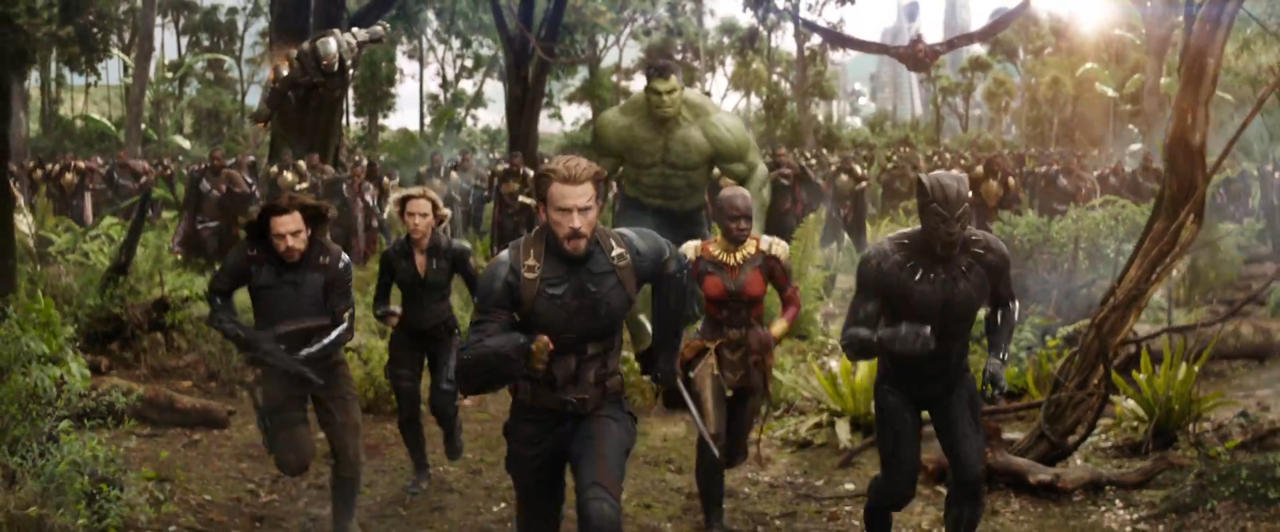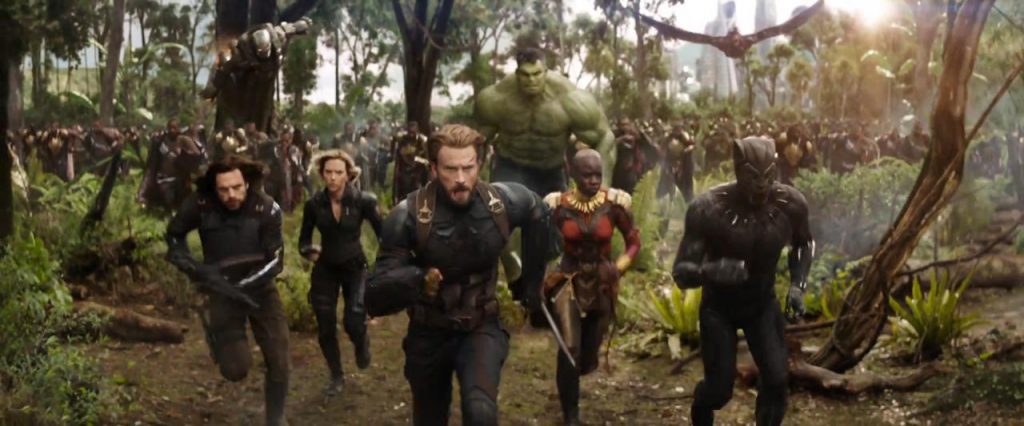 Last week, Marvel released the first trailer of the Avengers Infinity War and it has now become the most viewed trailer of the year. The trailer showed the arrival of the Mad Titan, Thanos (played by Josh Brolin) on Earth. He is here to find out all the infinity stones, assemble them and create an all-powerful Infinity gauntlet.  The Infinity stones are insanely powerful. Each one of them individually is powerful but collectively they can rewrite reality and destroy worlds.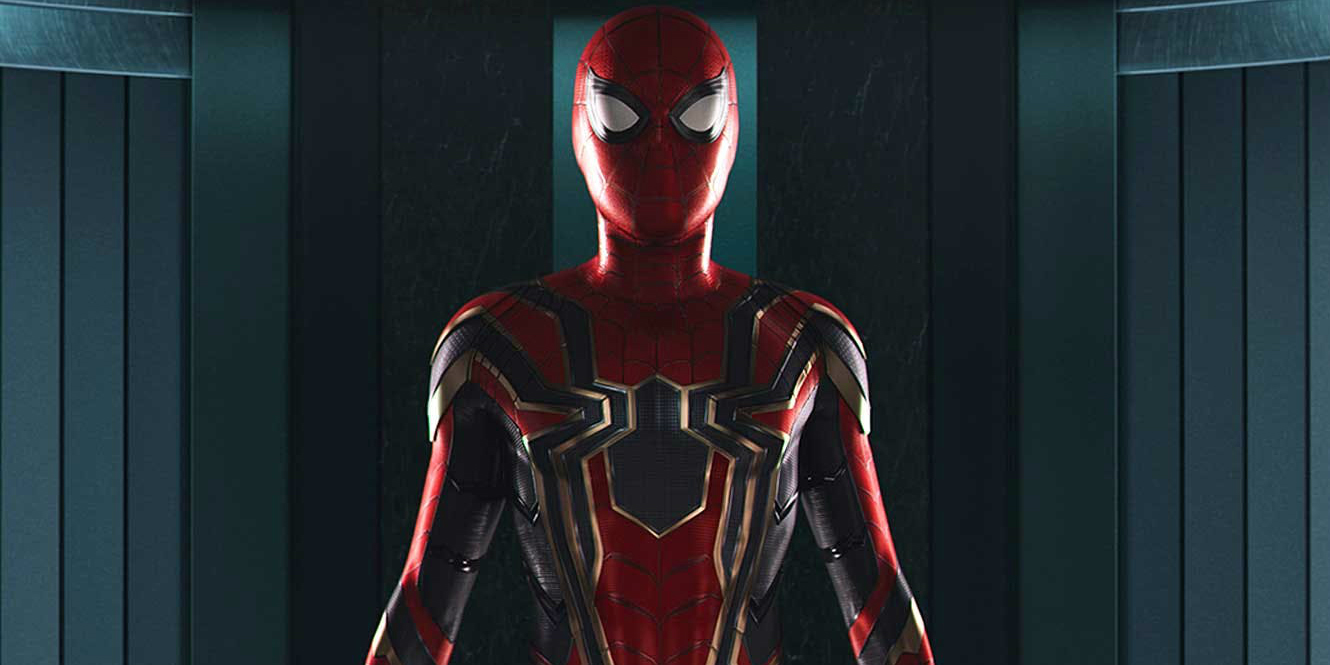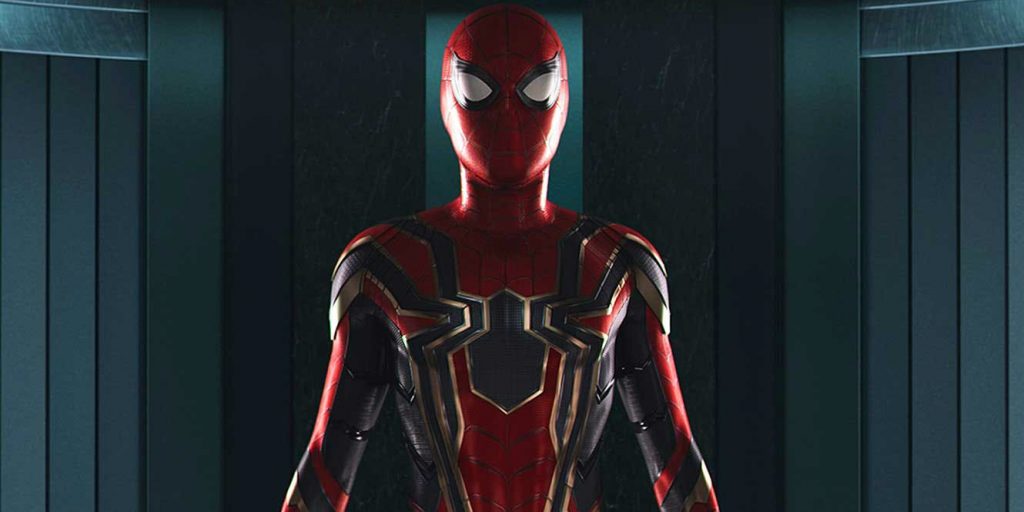 Most fans were excited to see Spider-Man in the new suit that first featured at the end of Spider-Man: Homecoming. At that time Peter didn't accept that armor but the trailer showed him wearing the same armor that means we will be seeing that armor again in the upcoming movie. The new upgraded suit is loaded with amazing features such as stealth metallic armor, mechanical web-shooters with spider light, spider trackers, spidey wings, quick change button, Spider Tracer etc.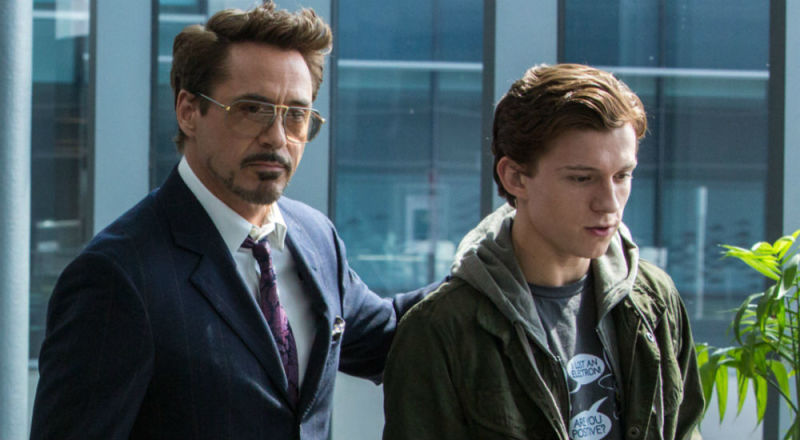 Since it was designed by Tony Stark, almost every fan was speculating it to be Iron Spider Armor. But what if I tell you that it's not the Iron Spider Armor…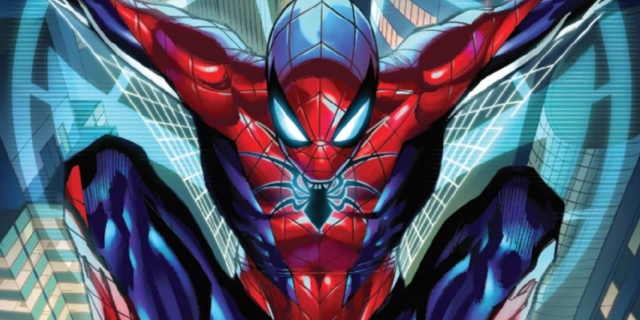 The armor featured in the trailer has very little to do with the Iron Spider Armor from the comics. Instead, it looks more like the one Peter Parker wore in "Worldwide" comic book storyline in Amazing Spider-Man by Dan Slott and Giuseppe Camuncoli.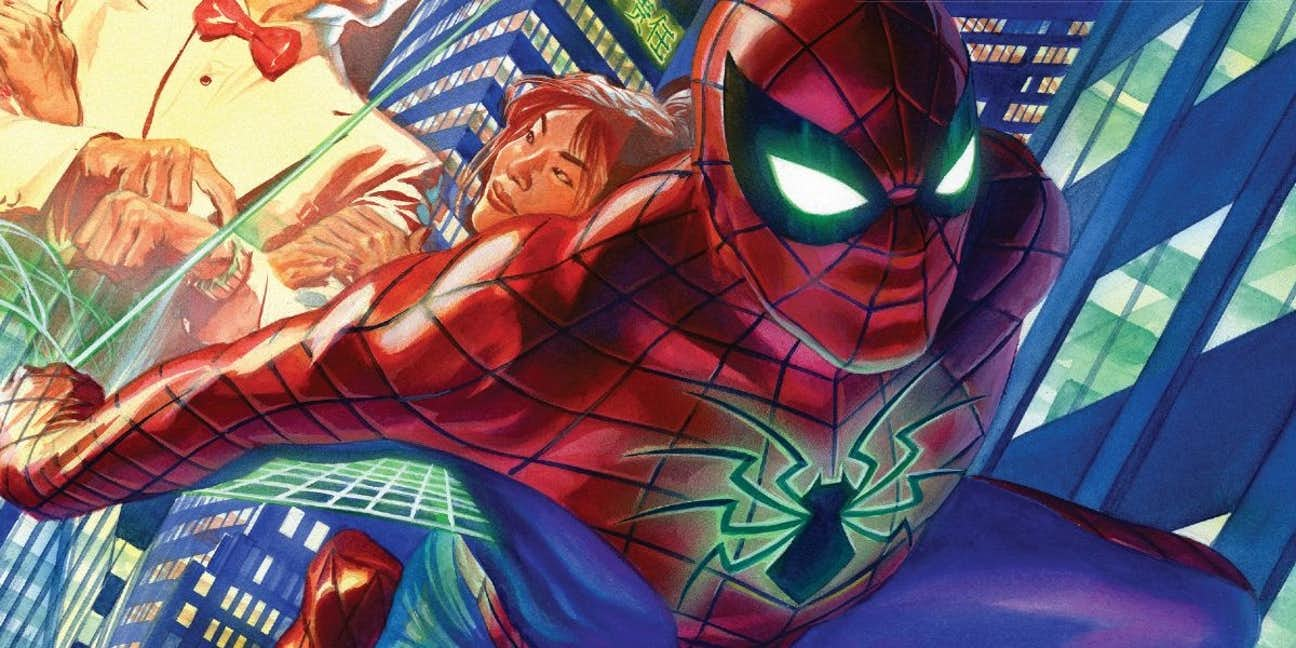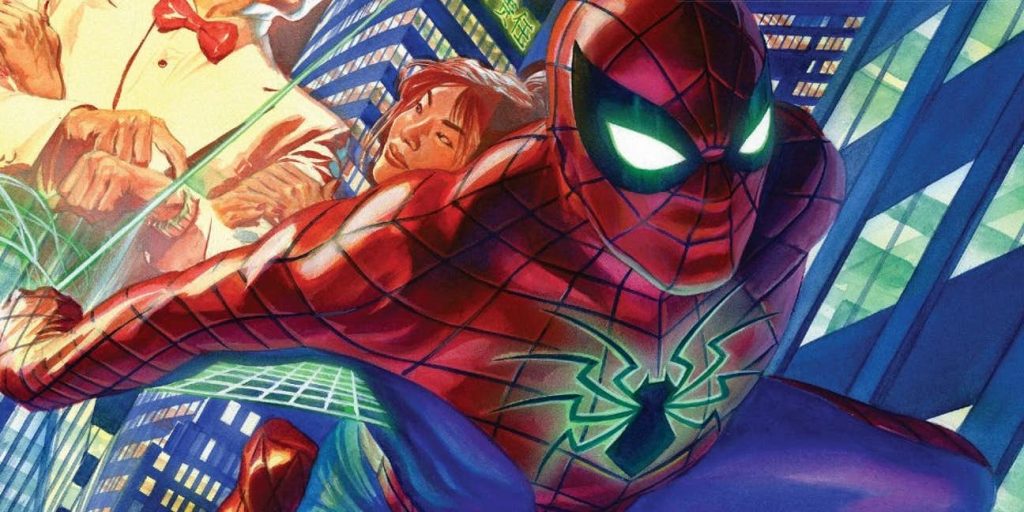 In "Worldwide" comic book storyline, Peter Parker as the CEO of Parker Industries takes his antics to a global level and travels country to country. With more resources and tech, he creates a new suit for himself which happens to look more like something we saw in the Avengers: Infinity War trailer. The color combination of the suit is also similar to the one we saw in the trailer which is of blue and red. While the color combination of Iron Spider Armor is actually the combination of gold and red.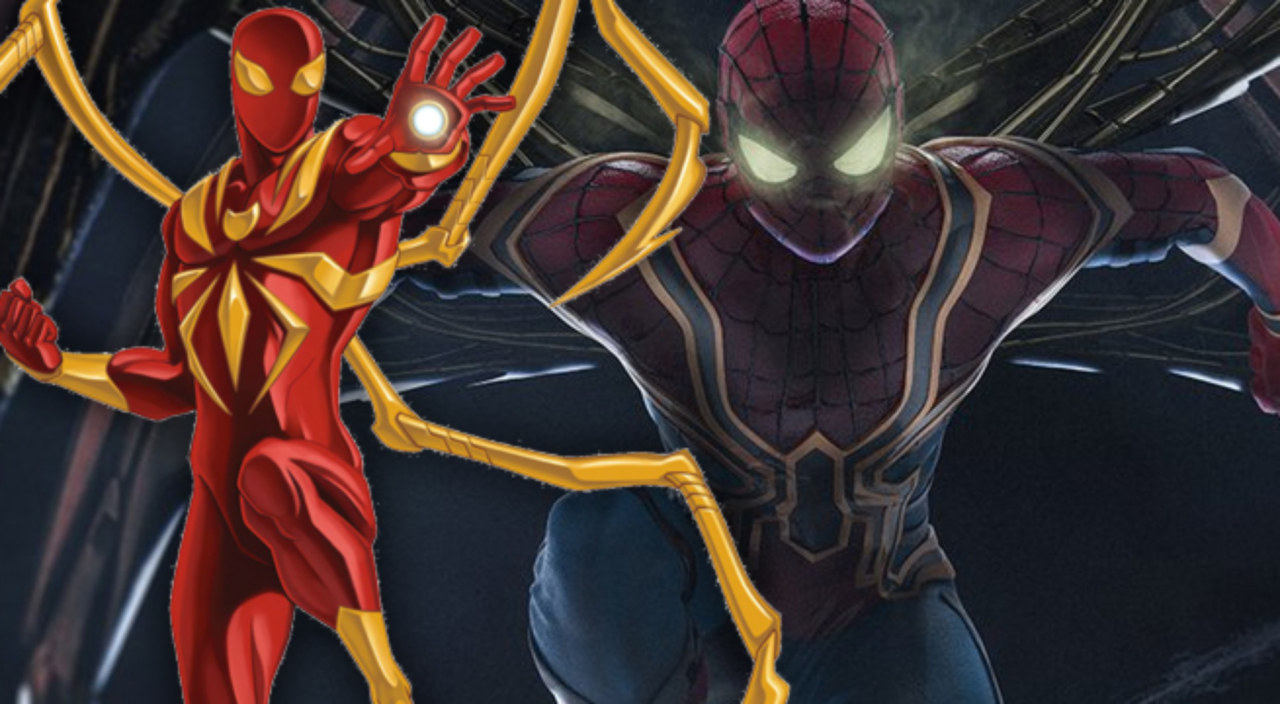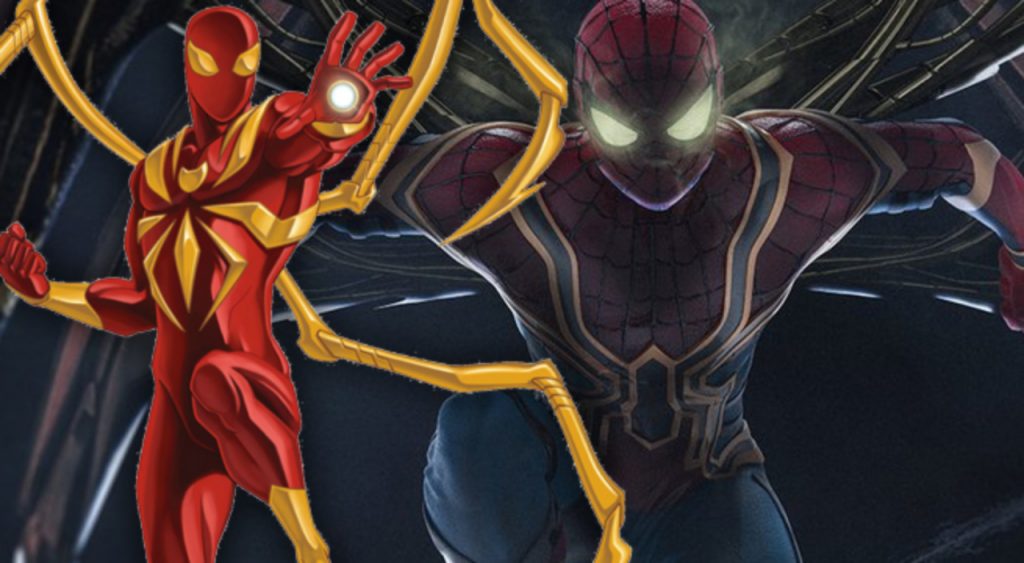 Moreover, the suit was protected by a layer of armor instead of light fabric as in the original costume. To add more superhero-touch to the suit, the eyes of the suit light up with green-blue glow and so does the spider-emblem on the chest.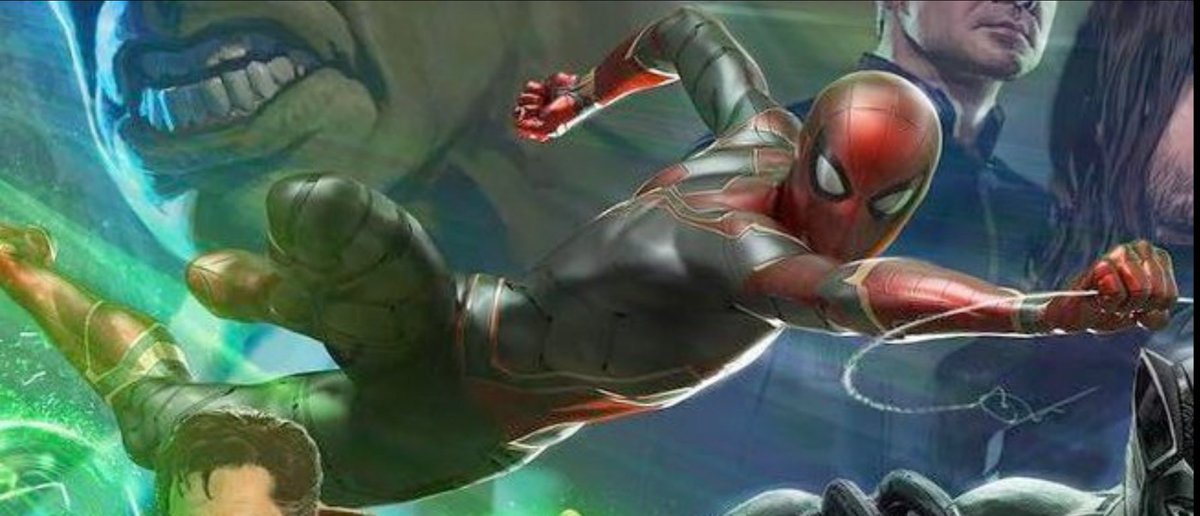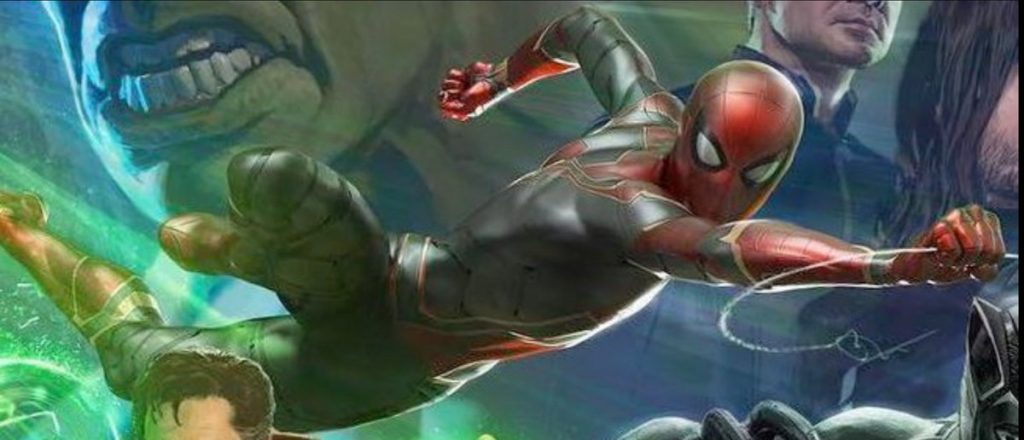 Clearly, the Avengers: Infinity War costume was inspired by this design, not the red and gold Iron Spider Armor. Although there is gold along with the Spider-emblem, that's Iron Man nod and not Iron Spider Armor.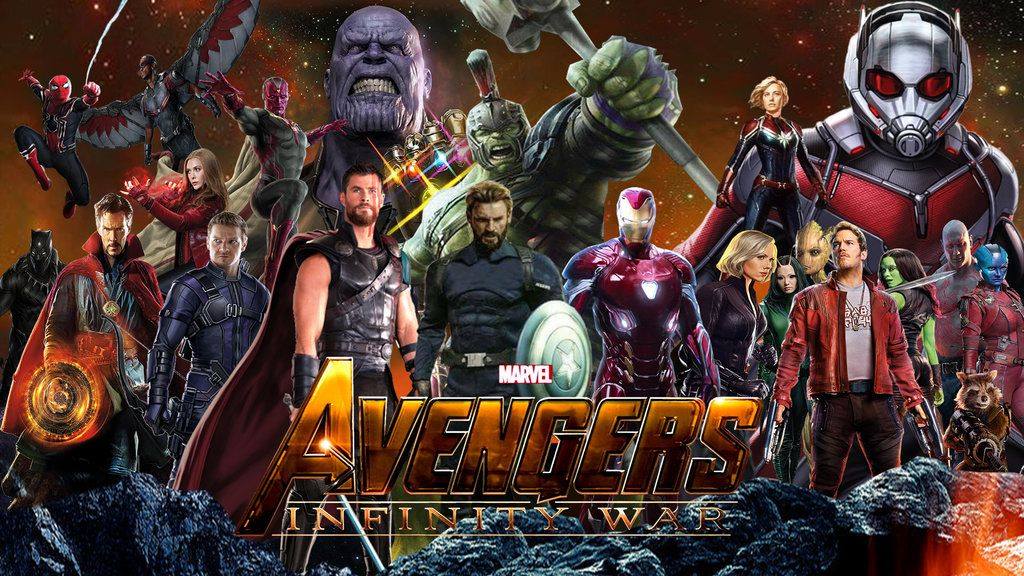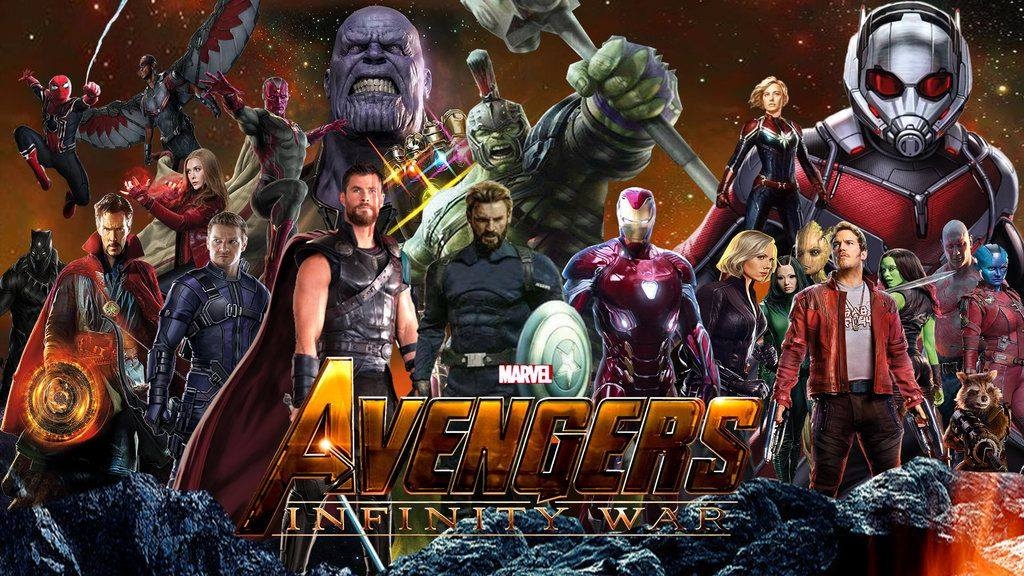 The hype around Avengers Infinity War is real and is building up rapidly with new stuff coming out almost every week. Two weeks ago, Benedict Cumberbatch started shooting his scenes in Atlanta and he has appeared in plenty of set photos that came out recently.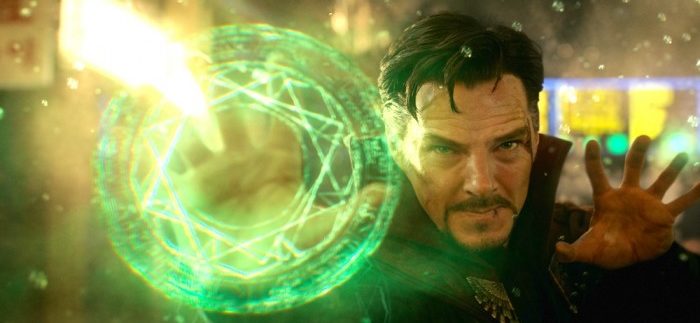 A new video has come out on the internet which shows Dr. Strange fighting unseen forces, summoning his magical abilities, blocking an attack forming an X with his hands. This powerful invisible force pushed his arms down and brought him to his knees. It is very much possible that he is fighting the Mad Titan himself. The reason for this attack could be the retrieval of "Time stone" a.k.a Eye of Agamotto transported back to Kamar-Taj for safe keeping.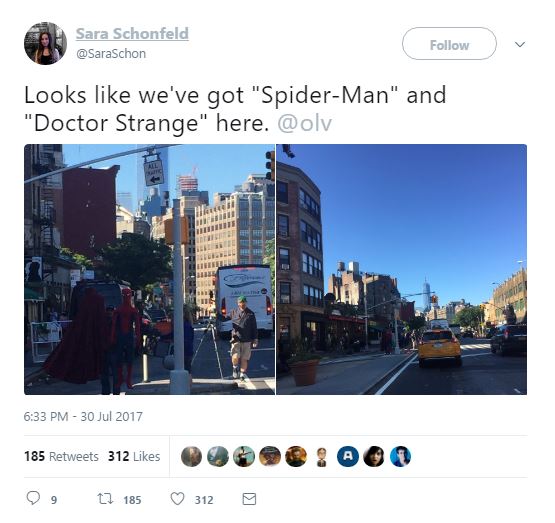 In the new set photos of Avengers Infinity War, an unusual pair is found next to each other on the streets of New York – the Sorcerer Supreme Dr. Strange and web-slinger Spiderman. They both live in New York city and will pair up against Josh Brolin's Thanos. On being asked about the relationship between Peter Parker and Stephen Strange, Tom Holland said "We're good friends. We're the Londoners and the New Yorkers." Joe Russo, the Co-director had this to say:
"They both have a proximity to each other, if that's a hint that I can give. Anybody who's a Marvel fan would know that they both reside in the same city, and I think Tom and Benedict have a really wonderful chemistry and we wanted to exploit that."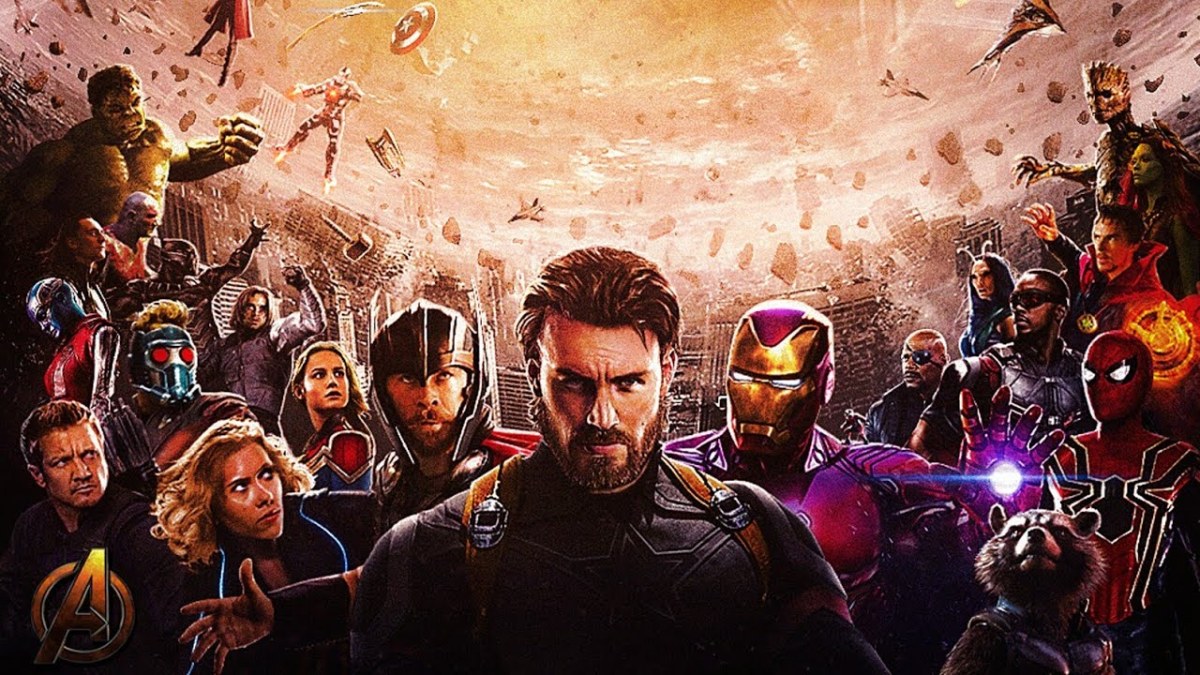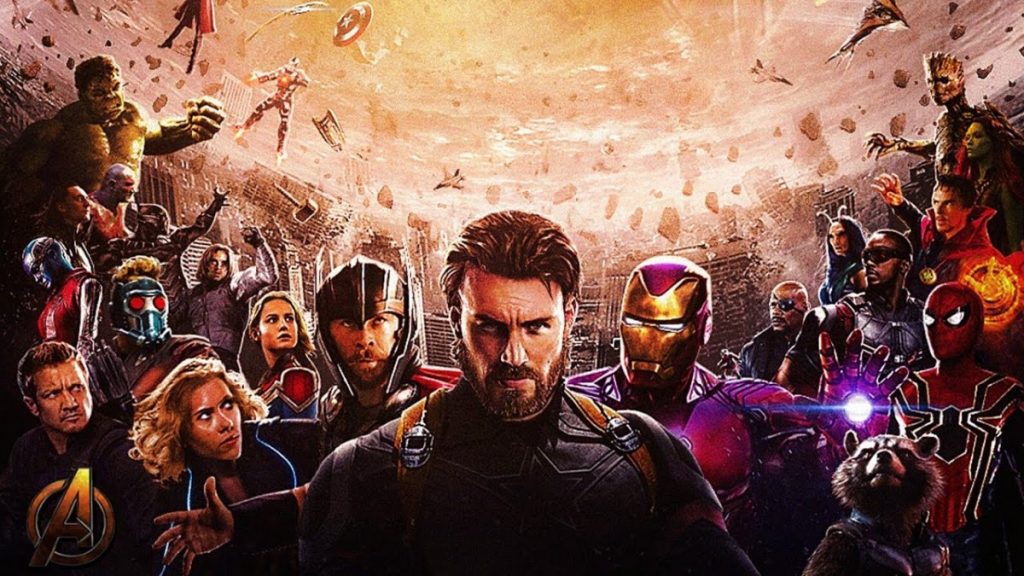 Marvel Studios has recently released a brand new synopsis of the movie:
"An unprecedented cinematic journey ten years in the making and spanning the entire Marvel Cinematic Universe, Marvel Studios' "Avengers: Infinity War" brings to the screen the ultimate, deadliest showdown of all time. The Avengers and their Super Hero allies must be willing to sacrifice all in an attempt to defeat the powerful Thanos before his blitz of devastation and ruin puts an end to the universe.

Anthony and Joe Russo direct the film, which is produced by Kevin Feige. Louis D'Esposito, Victoria Alonso, Michael Grillo and Stan Lee are the executive producers. Christopher Markus & Stephen McFeely wrote the screenplay. "Avengers: Infinity War" releases in U.S. theaters on May 4, 2018."
Here's the old synopsis of the movie:
"As the Avengers and their allies have continued to protect the world from threats too large for any one hero to handle, a new danger has emerged from the cosmic shadows: Thanos. A despot of intergalactic infamy, his goal is to collect all six Infinity Stones, artifacts of unimaginable power, and use them to inflict his twisted will on all of reality. Everything the Avengers have fought for has led up to this moment – the fate of Earth and existence itself has never been more uncertain".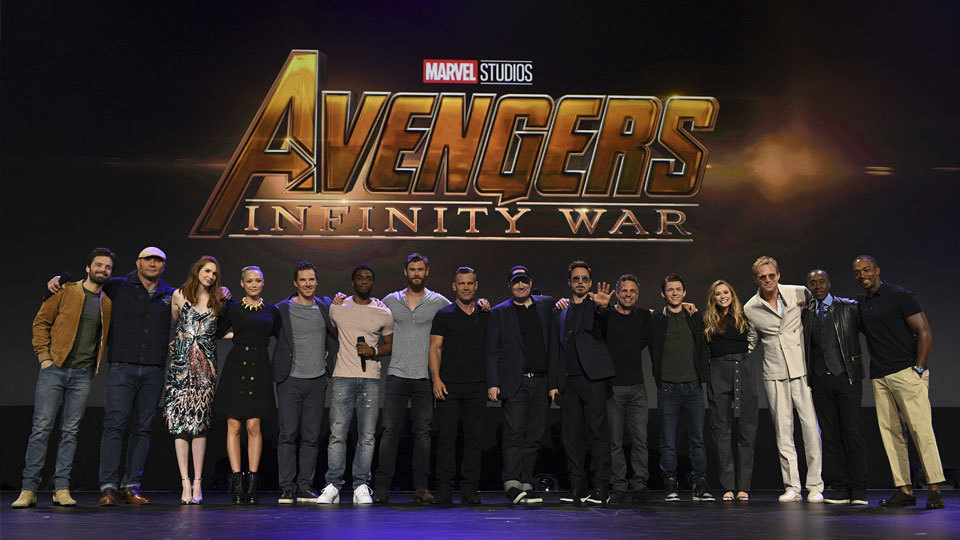 The cast of the Avengers Infinity War includes Robert Downey Jr (Iron Man), Chris Evans (Captain America), Jeremy Renner (Clint Barton), Scarlett Johansson (Black Widow), Chris Hemsworth (Thor), Tom Hiddleston (Loki), Mark Ruffalo (The Hulk), Benedict Cumberbatch (Doctor Strange), Chris Pratt (Star Lord), Tom Holland (Spider-Man),Chadwick Boseman (Black Panther), Dave Bautista (Drax), Vin Diesel (Groot), Bradley Cooper (Rocket Raccoon), Elizabeth Olsen (Scarlet Witch), Paul Bethany (Vision), Sebastian Stan (Winter Solder), Zoe Saldana (Gamora), Josh Brolin (Thanos) and others.
Avengers Infinity War to arrive in theaters on May 4, 2018, in US market whereas a week earlier in India and other international markets. CHEERS!
Don't Miss: 12 Most Anticipated Non-Superhero Movies Coming In 2018