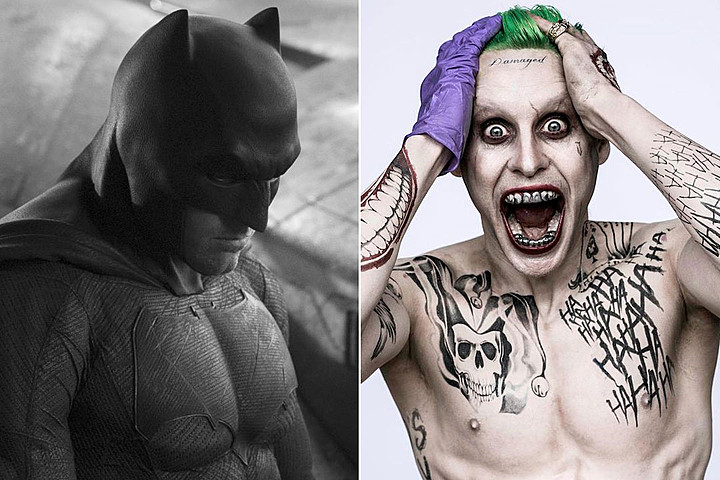 DC is trying really hard to make their biggest film till date to be spectacular in every way possible. It will feature the biggest lineup of DC Characters that we have ever seen in the Extended Universe. After the horror of Batman V Superman: Dawn of Justice, Zack Snyder again returns as the director for this superhero fest.
The confirmed cast features Ben Affleck (Batman), Henry Cavill (Superman), Gal Gadot (Wonder Woman), Ezra Miller (The Flash), Jason Momoa (Aquaman), Ray Fisher (Cyborg), Amy Adams (Lois Lane), Jesse Eisenberg (Lex Luthor), Jeremy Irons (Alfred Pennyworth), J. K. Simmons (Commissioner Gordon), and Amber Heard (Mera). Woah! That is a huge list of DC characters to appear in a single feature film.
Now, add one more classic character to that list, i.e., Jared Leto's Joker. He is believed to be in the film as he was recently seen in London. Justice League is being currently filmed at Warner Bros Studios, England.
Here is a tweet from Jared Leto confirming his presence in London:
Hello London! pic.twitter.com/DPcAGWXbUd

— JARED LETO (@JaredLeto) June 29, 2016
Now this has led fans to speculate that Jared Leto's joker may make his debut in Justice League. Now, it isn't a coincidence that he is in the same city as the one where they are filming Justice League.
As to what might Jared Leto's Joker might do in the film, here is an answer:
Cameo. Yes, the movie is already packed with a lot of heavyweights and there isn't enough room to fit in an important character like the Joker. As to what might the cameo contain, here is an idea. He might watch Batman and rest of the team on news from Arkham Asylum.
Another likely theory could be that he ends up in the same prison as Lex Luthor at the end of Suicide Squad and will help Luthor to break out of prison. Or, they could simply have a conversation before Lex Luthor breaks out!
From what is being speculated and reported, Justice League is already turning a few heads and could be the saving grace for Zack Snyder and DC Universe. It could be the biggest spectacle and to add Jared Leto's Joker, is another step towards the ultimate glory.
Justice League will release on November 17, 2017.