News
Television
Game of Thrones S06: 7 New Characters To Be Introduced Into the Show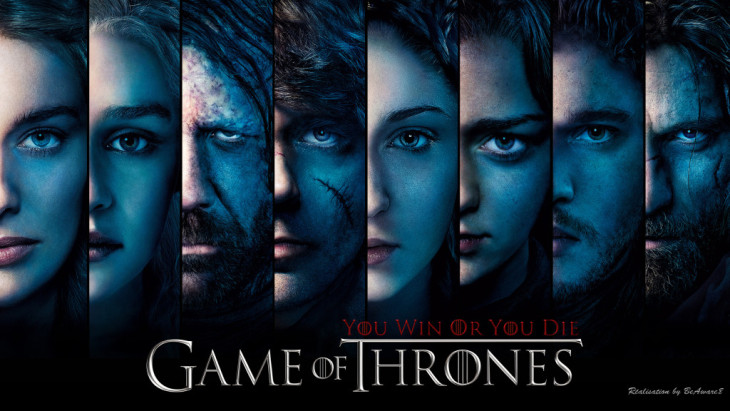 The upcoming Game of Thrones season is one of the most awaited events of 2016 on international television calendar. There are so many storylines and plots which need to move forward and reach their logical conclusion. In each season, new actors are cast to play different characters and the show keeps on adding to its ensemble. This year we will see many new faces playing major roles, here is a list of people cast for season 6:
Euron Greyjoy:
It is now official that one of Yara's uncle Euron Greyjoy has been cast for Game of Thrones season 6. He is a brother of Balon Greyjoy, captain of the ship called "Silence" crewed by mutes whose tongues were ripped out by him. He is one the deadliest pirates in the whole of Westeros. He will be played by Pilou Asbaek.
Smalljon Umber:
He is the eldest son of Lord Greatjon Umber, an heir to the Last Hearth. He is one of the 30 highborn warriors who formed Robb Stark's guard, his father was the one who made Robb "the King of the North" and a great source of strength in his campaign to avenge Lord Eddard's Stark's death. He will be played by Dean S. Jagger.
Ned Stark's Younger version:
In the season 6, we know that there will be a Tower of Joy flashback sequence in which Ned Stark goes along with Howland Reed and others to free his sister Lyanna guarded by Arthur Dayne at the Tower of Joy, the show has cast Sebastian Croft to play young Ned.
Randyll Tarly:
He is Lord of the Horn Hill, head of House Tarly and father of Samwell Tarly. They are the strongest supporters of House Tyrell, according to Stannis he is the battle-ready commander who had the guts to defeat King Robert. The show has cast James Faulkner for the role.
Khal Jhaqo:
He is the second man to declared himself Khal after Drogo's prolonged illness ultimately took his life. His Khalasar commands thousands of riders, amassed many as more Dothraki troops joined him, in the last season they found Daenerys alone with her injured Drogon. Although he has been mentioned in previous seasons, he will have a substantive role in season 6.
Septon Meribald:
Ian McShane almost confirmed in his BBC interview when he said "My character is really like an ex-warrior who has become a Peacenik, sort of a cult, and I bring back a much-loved character everybody think is dead" that he will be playing Septon Meribald.
Arthur Dayne:
He will feature in Tower of Joy sequence, an event connected with Jon Snow's birth parents. He will most likely be played by actor Luke Roberts, but it's not confirmed yet.