News
Television
Two Huge Characters Have Been Considered For CW's Arrow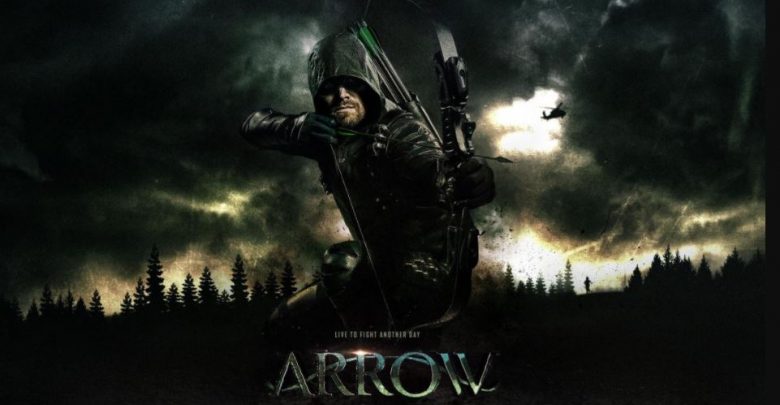 Arrow is CW's golden goose at the moment. It paved way for the vast Arrowverse consisting of a list of other shows and thus establishing a rating juggernaut for the network. Oliver Queen is the legend that can be credited with starting it all.
Stephen Amell's phenomenal portrayal of the vulnerable but tough Oliver Queen won the hearts of TV viewers all the way. After six seasons of utter awesomeness, rumors are starting to float that could make the Arrowverse even better than it already is.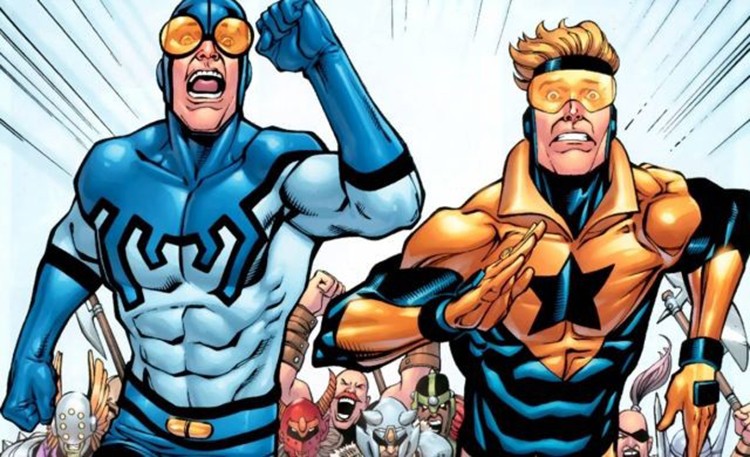 The Arrowverse has helped introduce and popularize superheroes and characters that were nonexistent or extremely less known to have a superhero career on the small screen. Elongated Man aka Ralph Dibny, Gypsy, Vibe, Vixen, Wild Dog and Killer Frost are all prominent superheroes of the Arrowverse.
It helped introduce fan-favorite characters like Felicity Smoak and Jon Diggle who were later incorporated into the comic books. But that is not all. The news is the Arrowverse is set to include two more superheroes. And they are not nobodies like the rest used to be in the comic books. The two superheroes are well known and are a popular duo in DC Comics.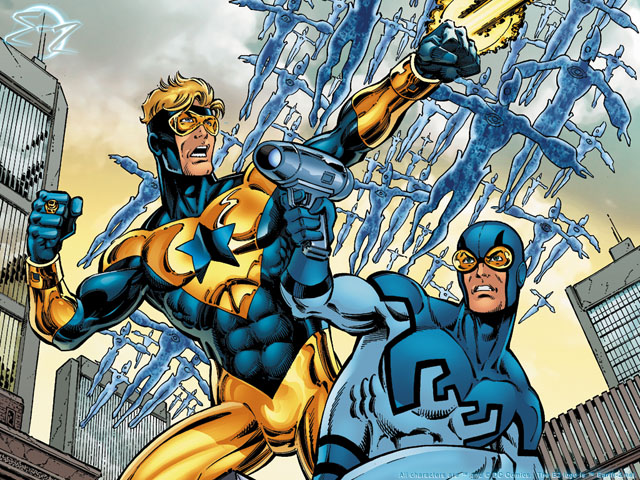 Booster Gold and Blue Beetle are being considered for CW' Arrow TV Show.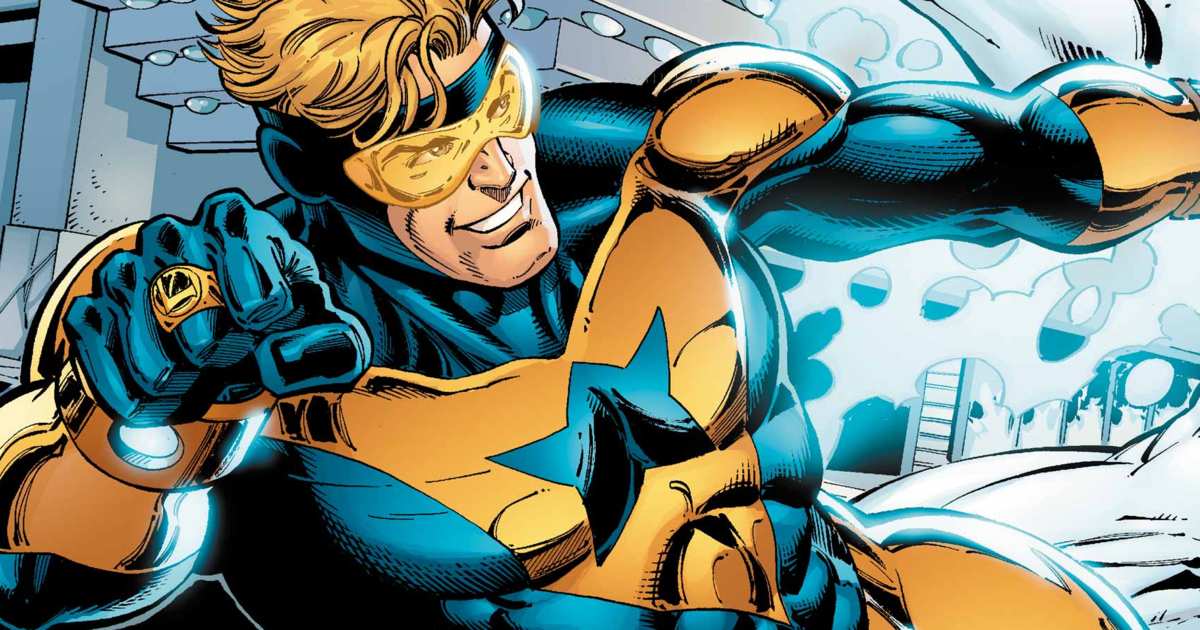 Booster Gold is a superhero that made his debut into the DC comics in 1986. His real name is Michael Jon Carter and he originally belongs to the 25th Century. Michael was originally a janitor in a museum that housed a lot of trivia from the golden era of superheroes of the past.
After discovering a working time machine, he travels back in time with a ton of stolen gadgets and knowledge of the future to become the superhero Booster Gold. His Original objective was seeking fame, wealth and glory. But later arcs saw his character develop into a more mature version of himself. One that started to sincerely care for the well being of innocents.
Booster Gold is easily one of the fan favorite members of the Justice League. He brings in a lot of humor along with his mighty powers and that is surely what the DCEU needs right now.
He has been a member of Justice League, Time Masters, Extreme Justice, Super Buddies, and Conglomerate. Skeets is his robotic side-kick with whom he has had many adventures.
In the debut season of Legends of Tomorrow, when Patrick J. Adams a.k.a Mike Ross from USA network "SUITS" teased to appear in the finale of Legends of Tomorrow, fans of Booster Gold latched onto the news and speculated that he could be playing time-travelling ex-athlete turned security guard, "a beloved superhero from the DC canon" boasting "a mysterious past and equally mysterious agenda". But he turned out to be none other than Rex Tyler from Justice Society of America.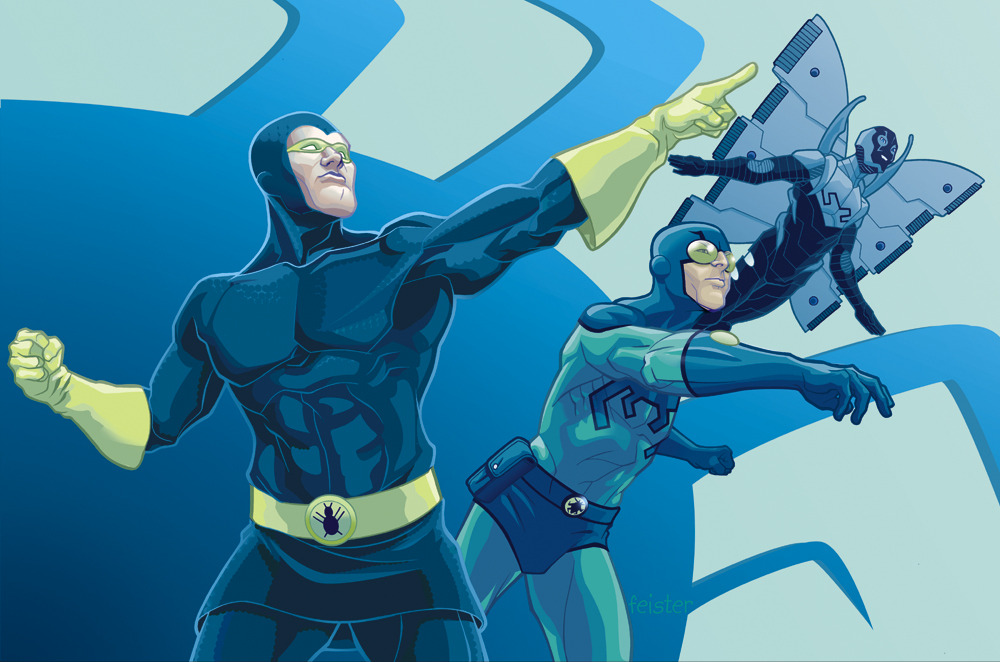 Blue Beetle has had many incarnations since his inception. The most recent one is Jamie Reyes. A teenager who is bonded with an alien scarab that gives him a host of abilities like weapon conjuring and flight. Dan Garrett was also a popular version of the Blue Beetle but the most famous one was Ted Kord.
Ted Kord, the original Blue Beetle, is pretty much like Batman. Ted Kord is a billionaire with a Genius IQ who decides to use his intellect to create several gadgets and become the Blue Beetle.
Well, in the CW's Arrow, Ted Kord was supposed to be the key character but later the plans were shelved. He hosted a big fundraiser which was attended by Robert and Moira Queen. In DC's multi-verse, Ted Kord is the second guy to take up the mantle of Blue Beetle, the first one was Dan Garret and the third one being Jaime Reyes.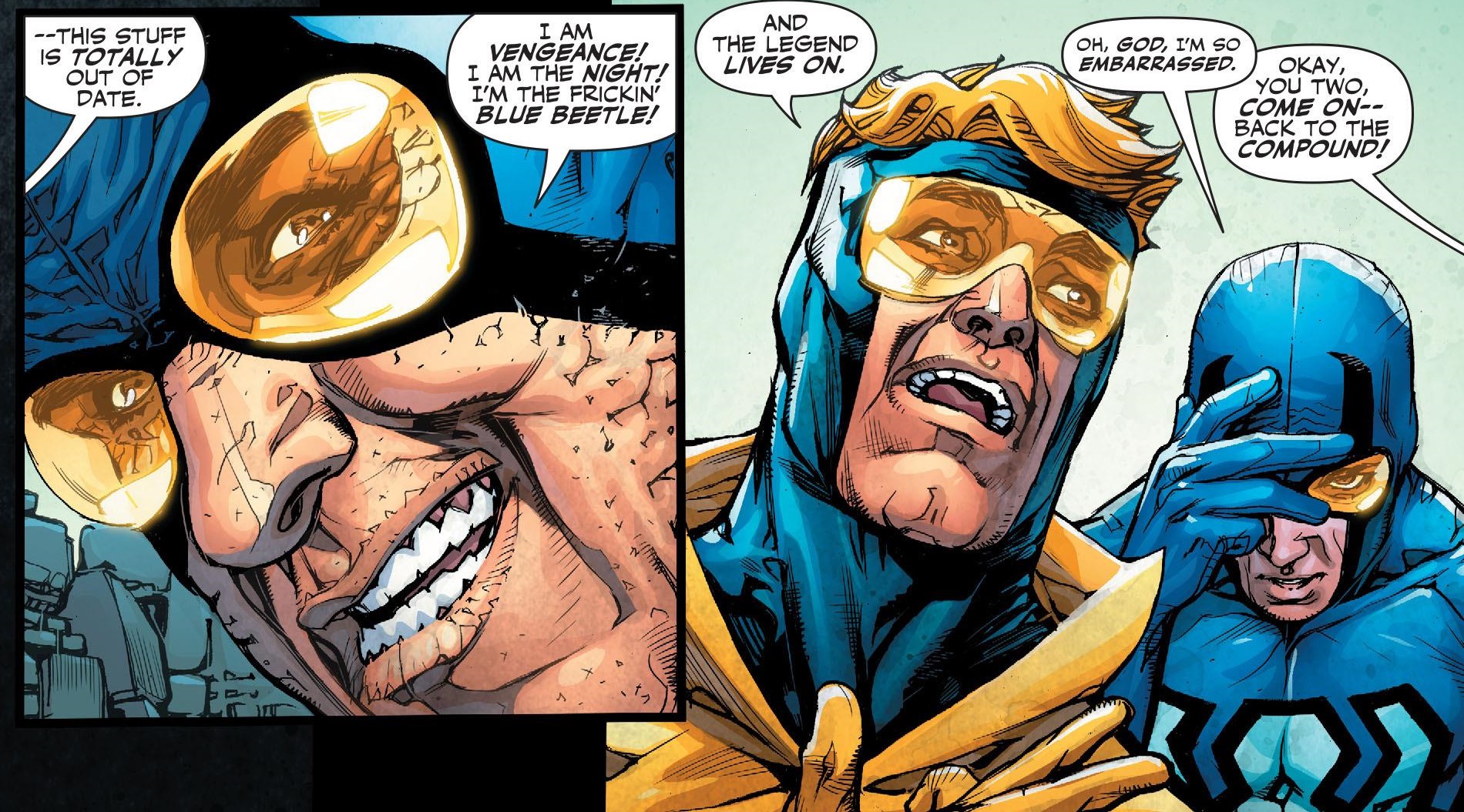 In the comics, the egoistic Booster Gold and the Grounded Blue Beetle become the best of friends and have several well-known adventures together. They have several stories from the 1980s and 1990s where Booster and beetle work together to foil the Bad guys' plans.
The tone of their dynamic and the duo's comic interactions are the reason they could be a perfect fit for The Arrow TV Show. In a recent ACE Comic Session at Long Island, Arrow showrunner Mark Guggenheim was asked by a fan if Blue and Gold are being considered for introductu\ion into the Arrow or any of the other Arrowverse shows. He had this to say: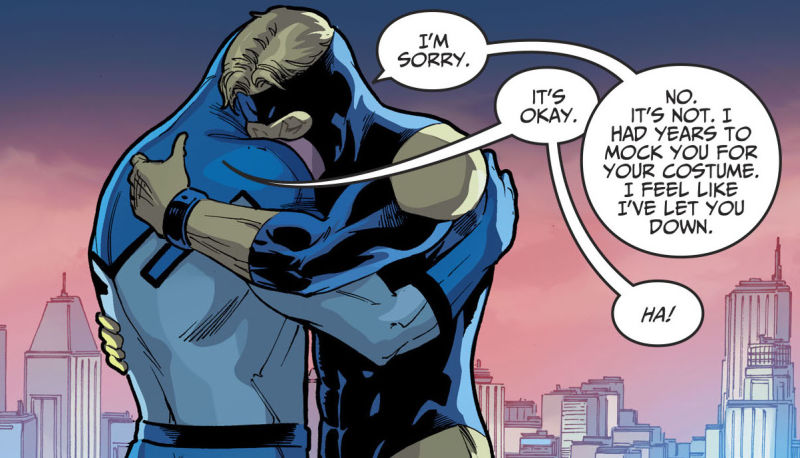 "I will say, both those characters [Booster Gold and Blue Beetle] are characters we've talked about. Originally Ray Palmer, who was introduced on Arrow, he was supposed to be Ted Kord and we went another way. So, you know, Booster and Blue Beetle, all the 'B' characters really, we're always talking about but nothing I can announce or speak to at the moment."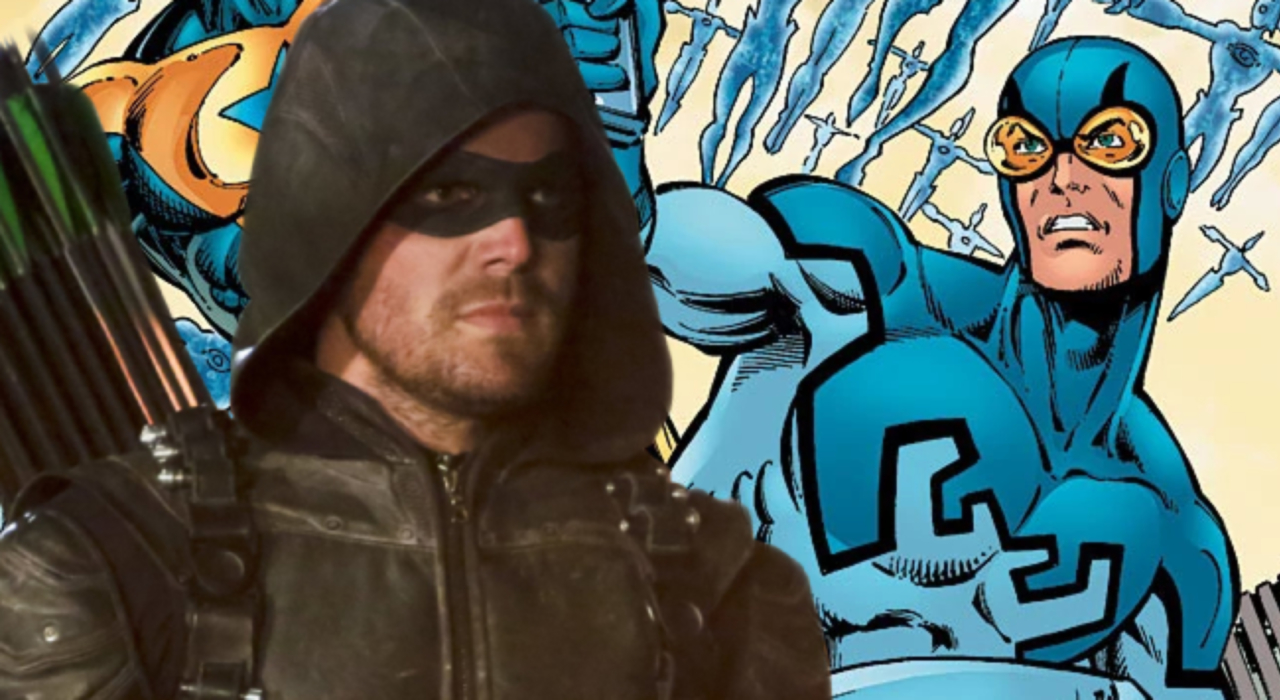 It is now known that the Atom was a last minute replacement into the Arrowverse. The original guy to have taken his place was Blue Beetle himself. Brandon Routh as the atom was chosen when Ted Kord couldn't be roped in. But Ted Kord and Kord industries have been mentioned several times in The Arrow.
Moreover Rip Hunter, in the comic books, is actually the future son of Blue Beetle and later becomes the latter's mentor after traveling to the past.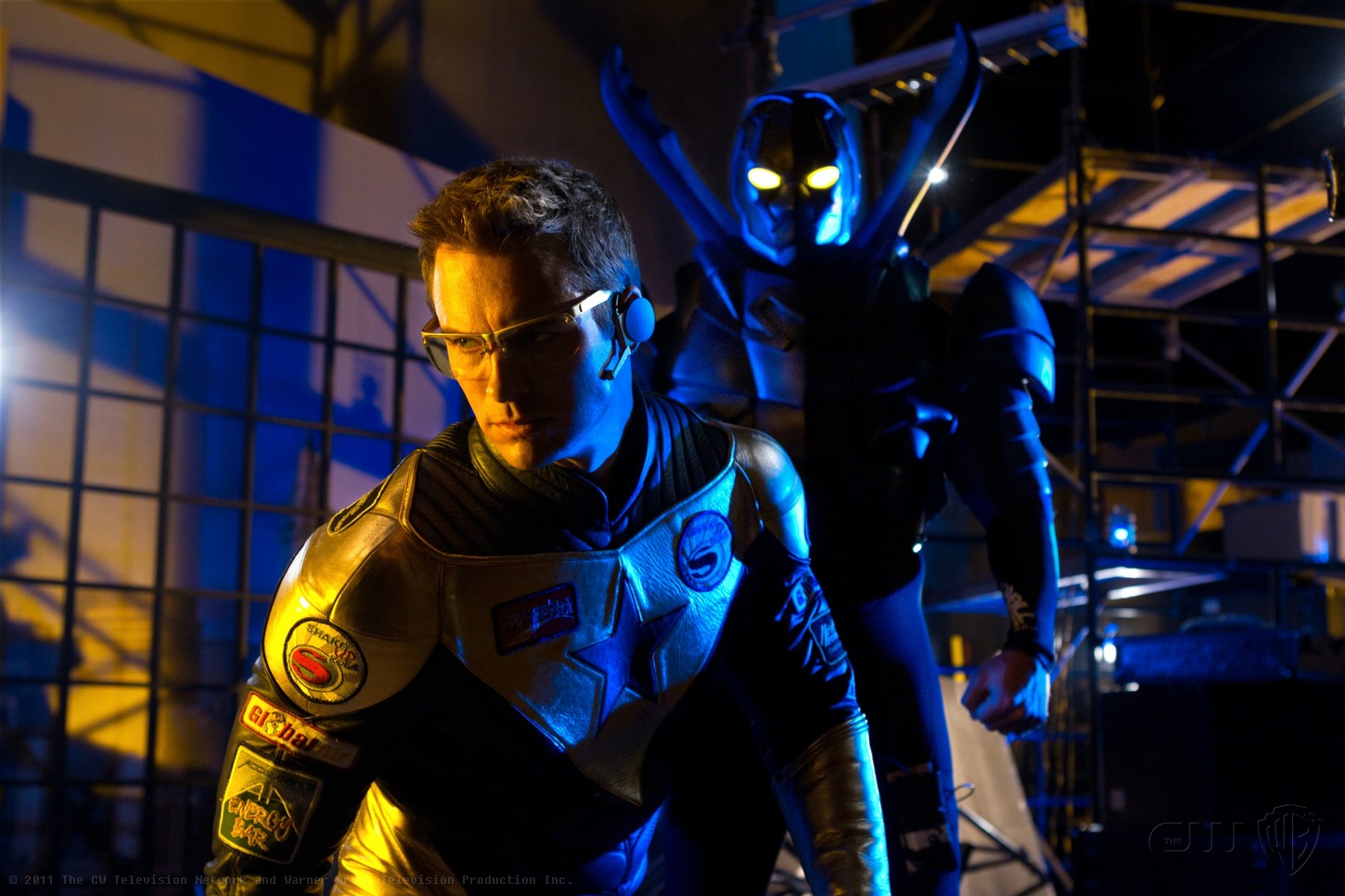 Considering Guggenheim had such a ready and definite answer to such an out of the blue question, I believe it is safe to say that Booster Gold and Blue Beetle are very much on Arrowverse's radar. There were talks of Booster Gold's standalone movie and even a Blue-Gold buddy superhero movie in the DCEU.
According to sources, Warner Bros. is now developing a Booster Gold and Blue Beetle team-up film, which is being described as "a superhero buddy cop movie." It will not be a part of the DCEU but it could well be one of the funniest DC movies we have ever seen.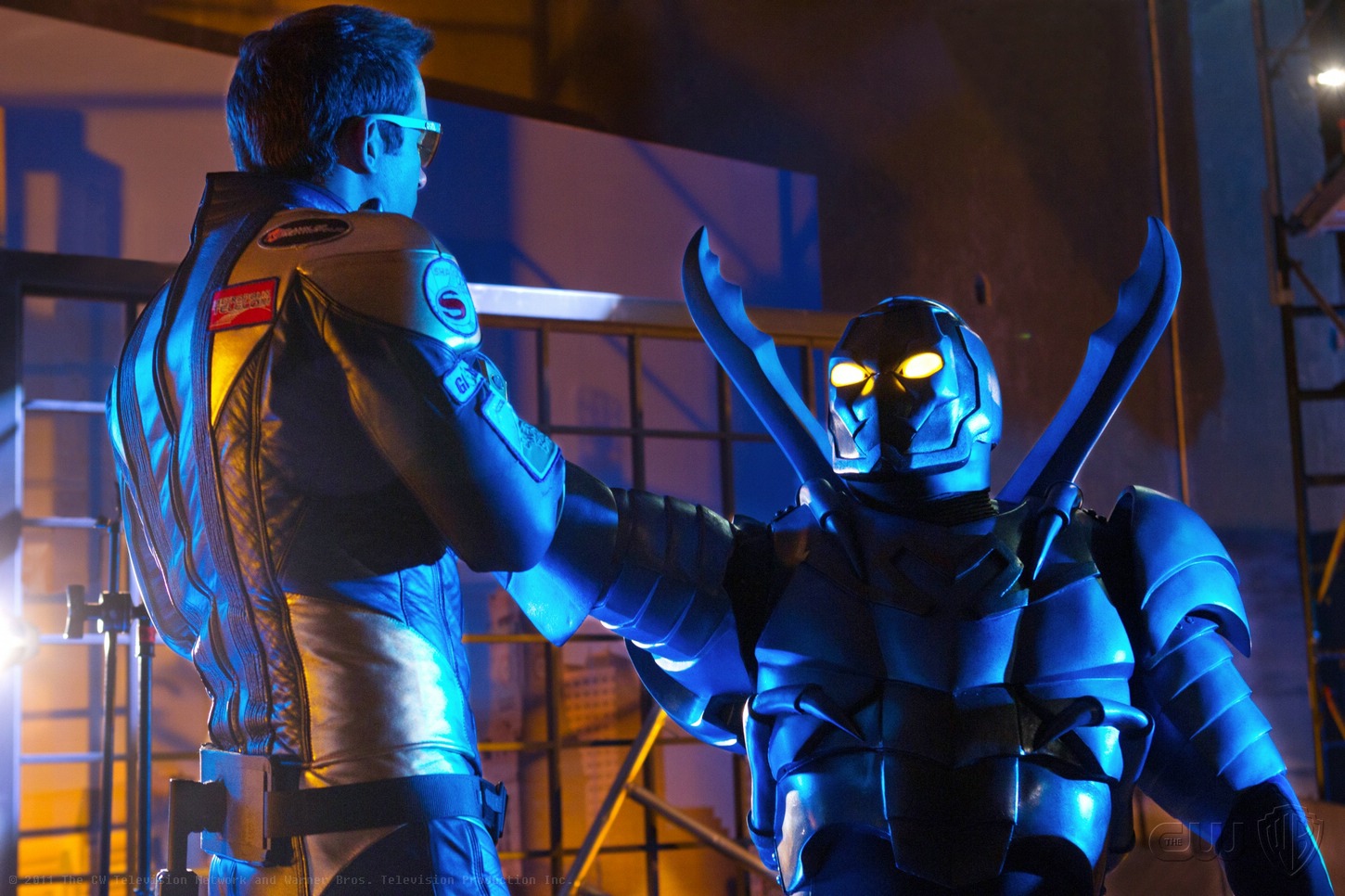 Moreover, both Booster Gold and Blue Beetle have appeared in Season 10 of Smallville. So there eventual debut into the small screen with the arrowverse is not out of the question.
Don't Miss: Marvel Teases Future MCU Films Will Be Set In Space