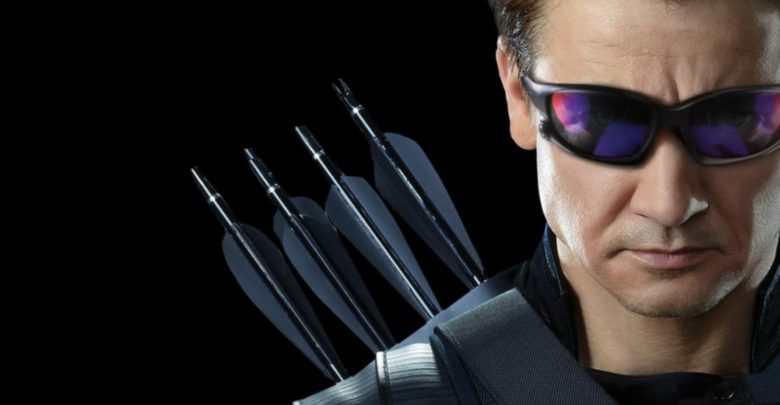 The shooting for Avengers 4 is ongoing and not much has come out into the public domain. Given the fact that it's a massive undertaking as it brings closure to everything that has happened till now from Phase 1 to 3. But Jeremy Reiner recently posted a photo of himself as Hawkeye but without a costume. Atleast, fans are now sure that he would survive Avengers Infinity War, but this could definitely change in Avengers 4.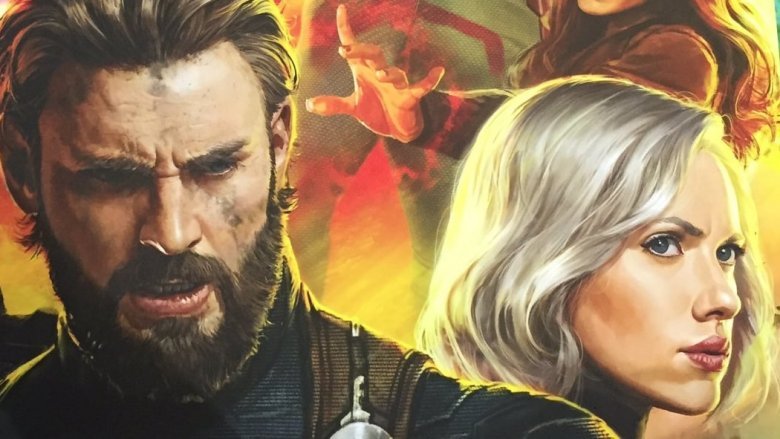 A few weeks ago, the poster of Avengers Infinity War showed Steve Rogers sporting a beard and he is not in his usual attire of Captain America, instead he is wearing Nomad suit from comics. Russo Brothers told Huffington Post that dropping his shield "is him letting go of that identity. It's him admitting that the identity of Captain America was in conflict with the very personal choice that he was making." So how will he fight the Mad Titan? Well, according to the poster, he will take on the new alias Nomad which he adopted during 1970's in Marvel comics. So yes, he will be fighting against Thanos and his ruthless alien invaders but as someone else.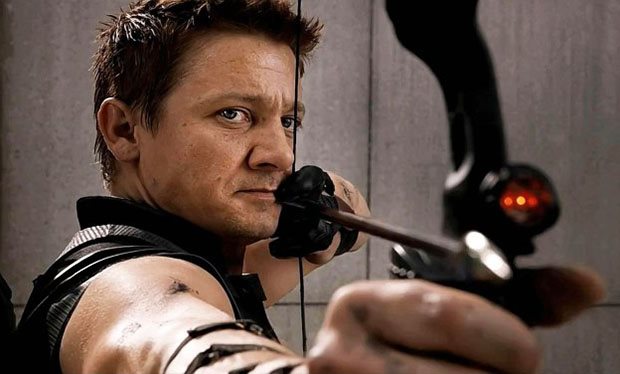 But now the speculation is that Clint Barton aka Hawkeye may also follow in Cap's footsteps. He will retire from active S.H.I.E.L.D duty and change his superhero identity to Ronin to fight Thanos. He arrived onto the scene when he made an appearance in 2011's Thor.
In Avengers: Age of Ultron, we met his family and he provided shelter to his fellow Avengers. In Civil War, he came back to oppose Sokovia accords and joined Team Cap.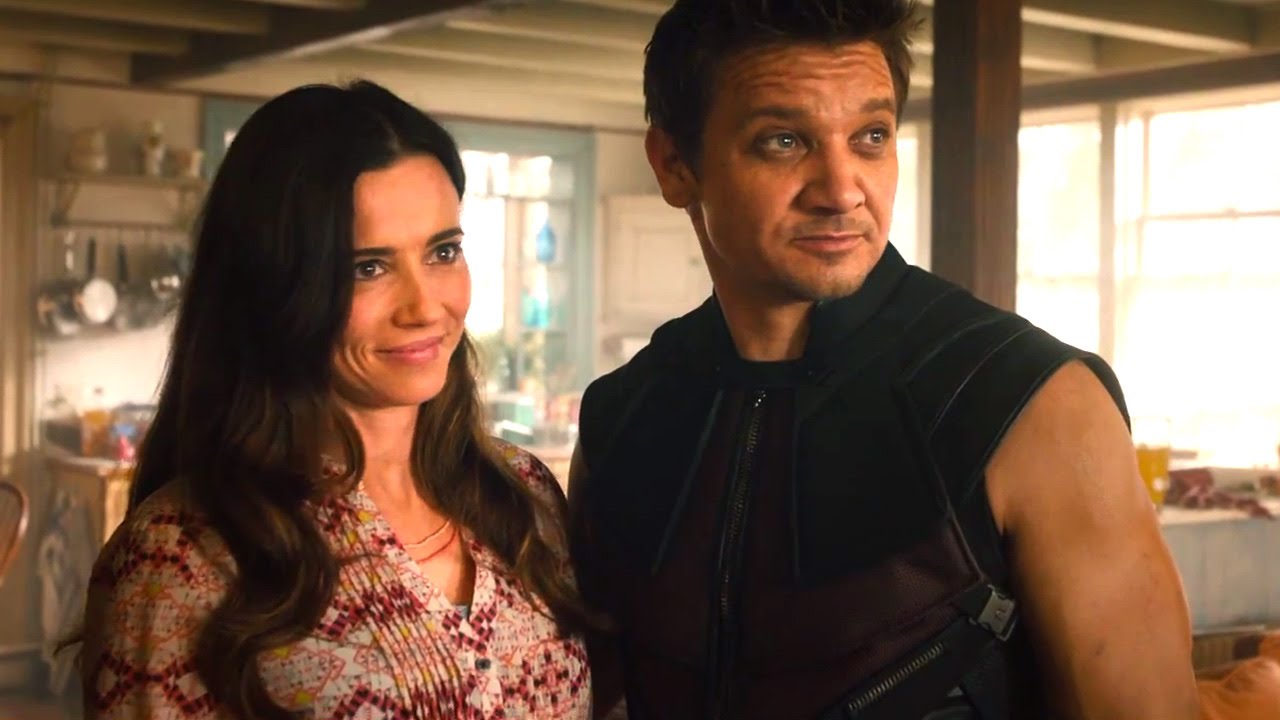 According to MCUExchange, one specific tragic event will shatter Clint Barton's world and he will give up his identity as a Hawkeye and embrace a new secretive identity of Ronin.
The inside sources are even saying that the event is so dark that it may well be cut during the editing process. Our guess is that Thanos' Black Order may target his family and murder all of them which would put him on a darker path.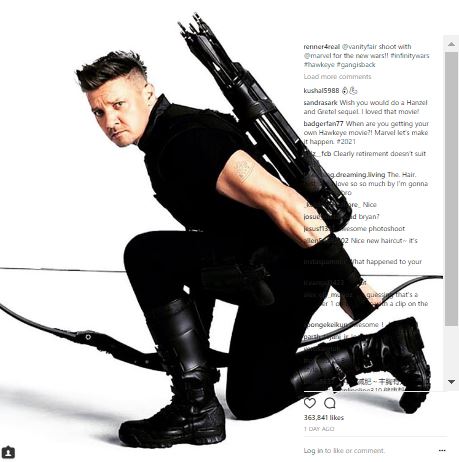 Recently, Jeremy Reiner posted a photo which indicated that he may lost his family. In Avengers: Age of Ultron, we learned that Clint Barton had kept his family away from the dangerous life he is leading as a S.H.I.E.L.D agent. He took the Avengers to his secret location to regroup, strategize before taking on Ultron. In the Ultimate comics, the family of Hawkeye was killed by a traitor who turned out to be Black Widow. He avenged his family by killing her, he then donned vigilante costume similar to what he was seen wearing during Avengers Infinity War photo shoot.
It makes a lot of sense to show Hawkeye who is baying for blood instead of being level headed and calculative all the time. It is worth noting that classic Hawkeye costume has already been revealed in Avengers 4 set photos, so it's possible that we might see two different Hawkyeye costumes after all.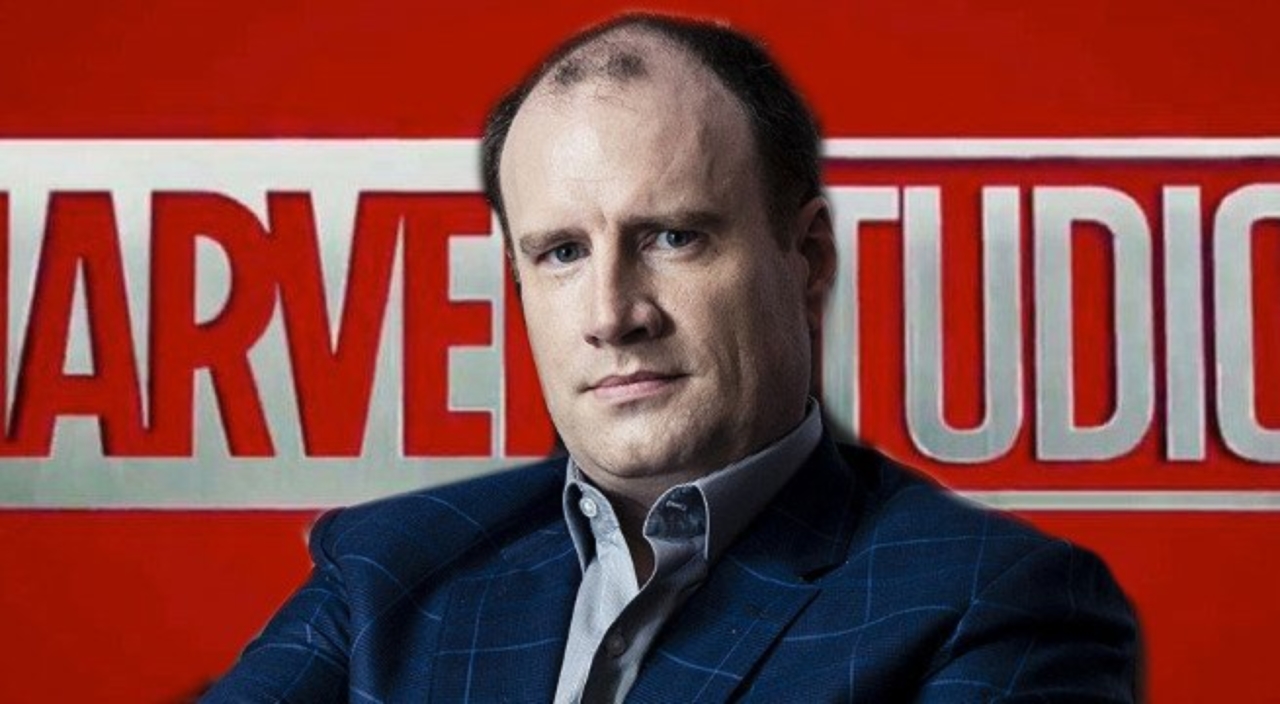 The Marvel President has indicated that Avengers 4 will mark the end of a distinct period in Marvel's journey and beginning of a new chapter. He said:
"Avengers 4 bring things you've never seen in superhero films: a finale. There will be two distinct periods. Everything before Avengers 4 and everything after. I know it will not be in ways people are expecting."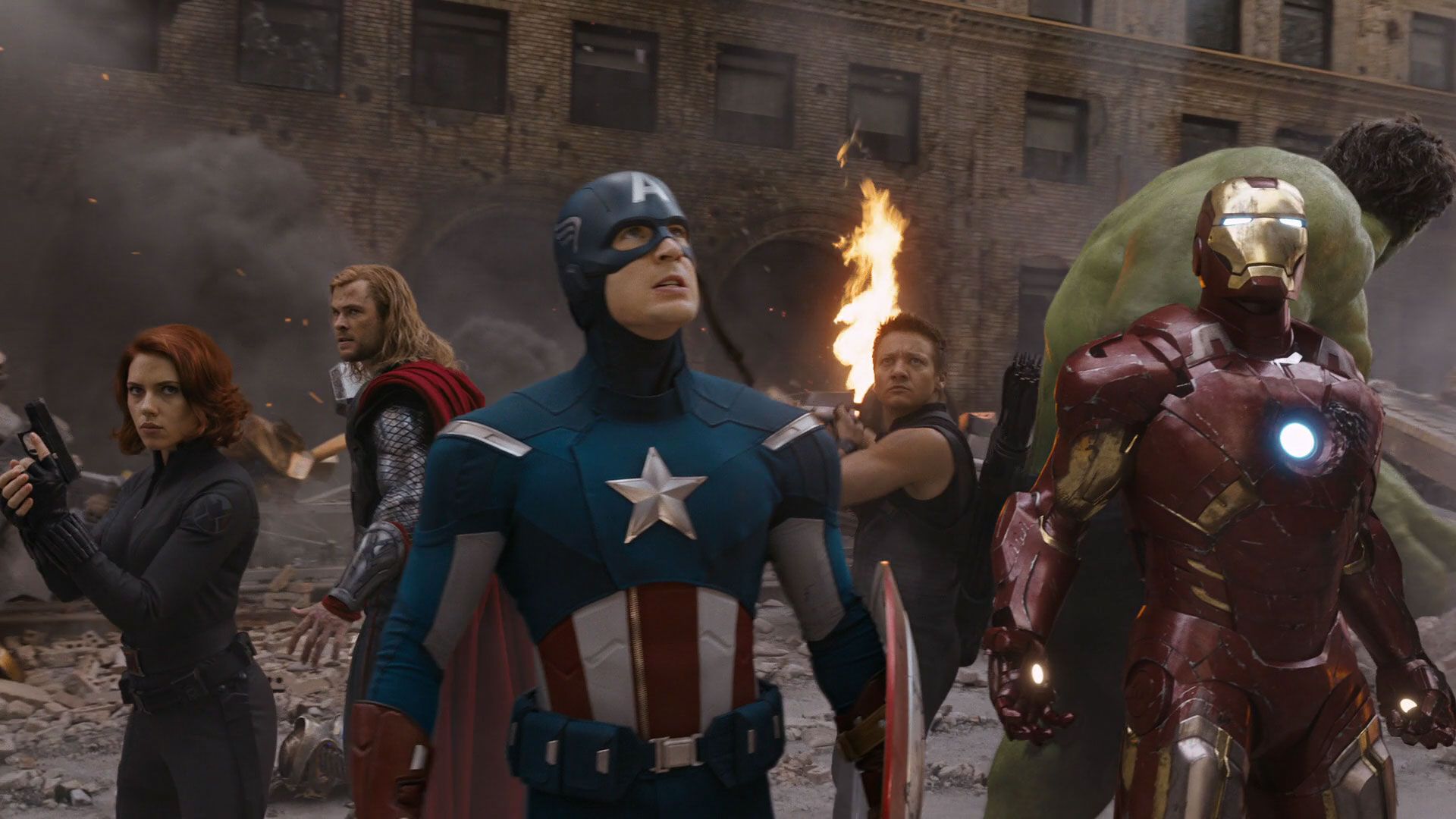 This does'nt mean that Marvel will stop making movies, infact 20 movies are already in the pipeline beyond phase 3. But most of the major actors who have dominated phase 1-3 will end their journeys, they will either be killed off and pass on the mantle to their successor. He said it is because:
"That's partially because the Marvel contracts with the actors who play them, Evans (Captain America), Ruffalo (Hulk), Downey (Iron Man), Johansson (Black Widow), Hemsworth (Thor), and Renner (Hawkeye), are coming to an end."
Well, until then take a look at new photo that Jeremy Renner posted on his instagram.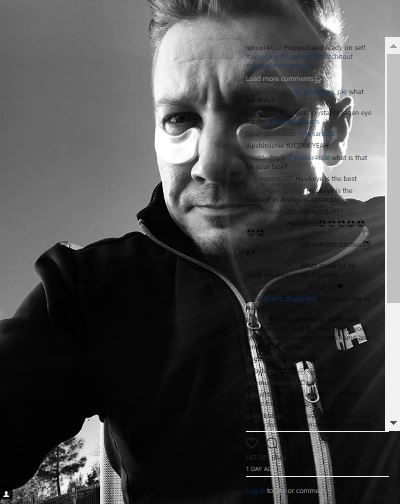 Here's the official synopsis of the movie:
"As the Avengers and their allies have continued to protect the world from threats too large for any one hero to handle, a new danger has emerged from the cosmic shadows: Thanos. A despot of intergalactic infamy, his goal is to collect all six Infinity Stones, artifacts of unimaginable power, and use them to inflict his twisted will on all of reality. Everything the Avengers have fought for has led up to this moment – the fate of Earth and existence itself has never been more uncertain".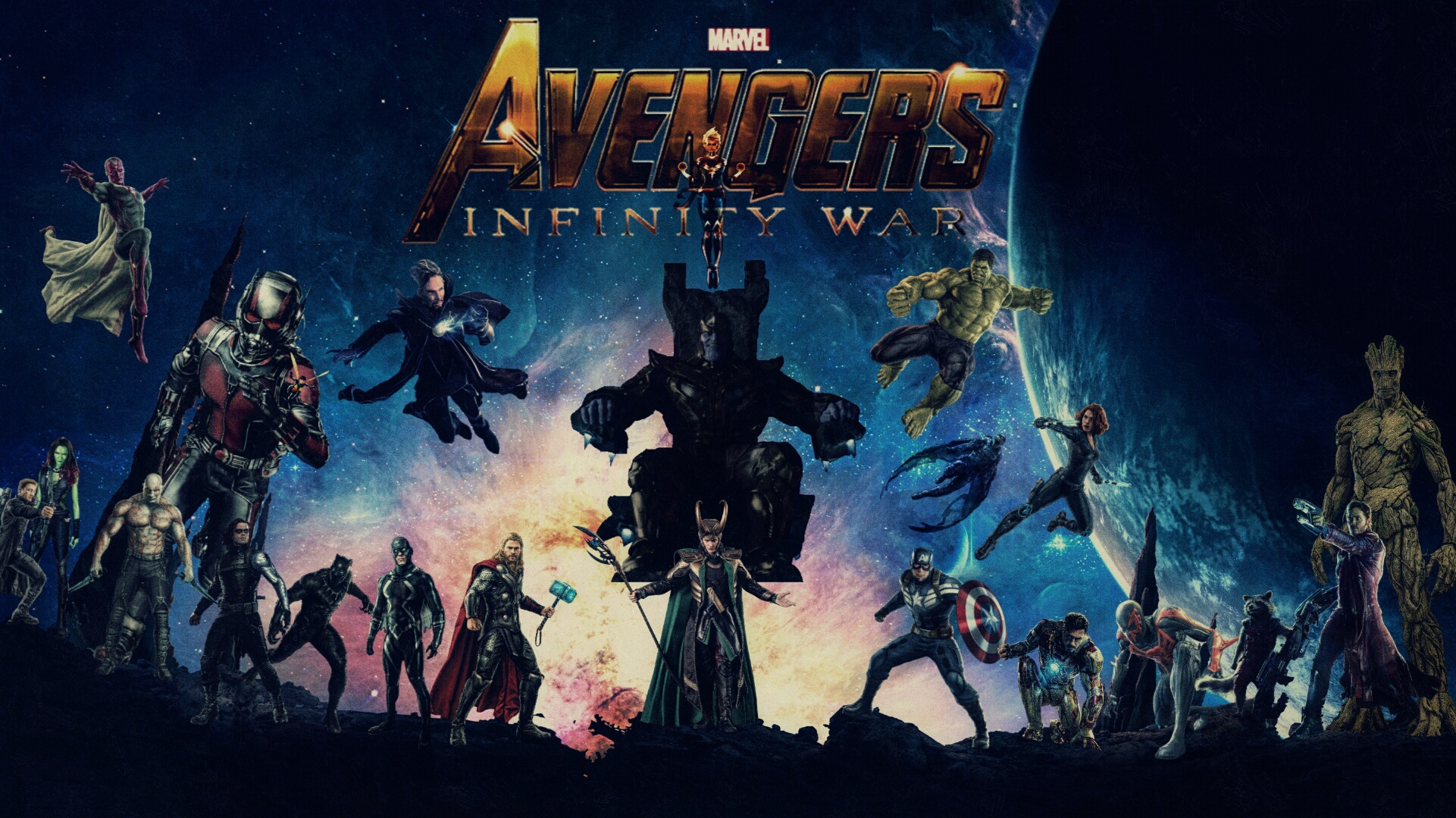 The studio has been building the hype of Infinity War over a series of films, so expectations of Marvel fans are very high, some even believe that the movie will not only break record of highest box-office collections for a superhero movie, but of any movie. And it's heartening to see that things are falling into the right place.
Avengers: Infinity War is set to arrive in theaters on May 4, 2018, Avengers 4 likely an year later on May 3, 2019. CHEERS!
Don't Miss: Here's The Massive Hint About "Atom" In Justice League