News
Television
New Photos Reveal How Team Flash Will Try and Stop Savitar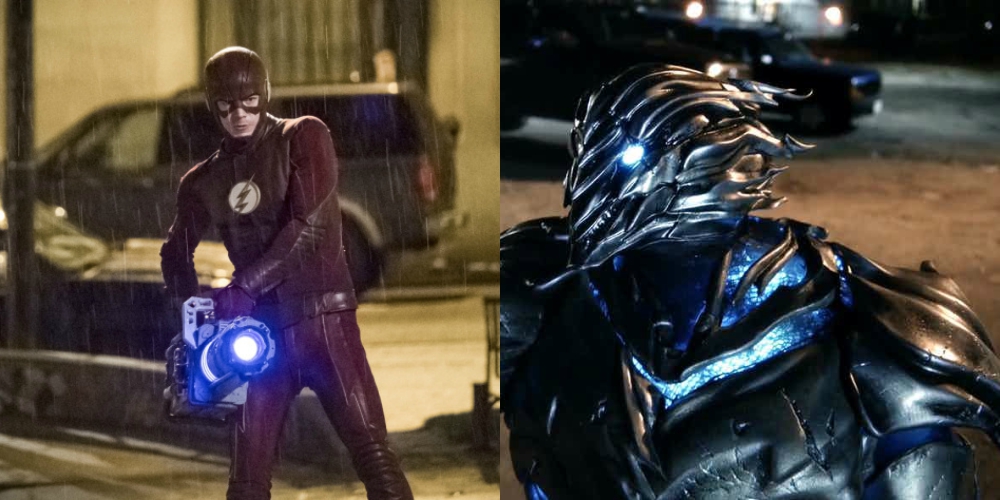 The Flash Season 3 has been on a high ever since its summer finale. The intensity and stakes in this season of The Flash have been really high. We have seen it all, the past, the present and the future. Some of the fans are totally confused, but as we approach the finale, most of our queries will be answered. Team Flash have always been one step behind Savitar. We now know why. In the last episode, we saw how erasing Barry's memory affected Savitar's too. So, they are doing everything. We have some new photos from CW and you need to check them out: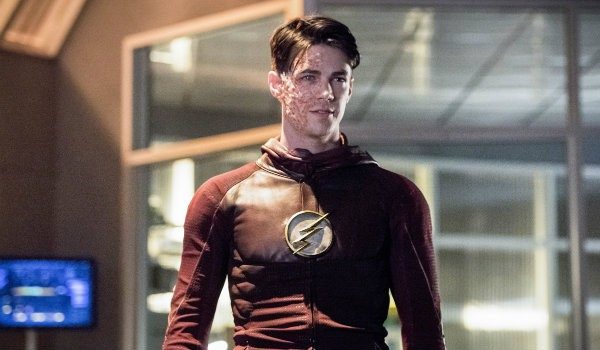 WTF is this? We see Evil Barry in The Flash's suit. He is comfortably standing in S.T.A.R. Labs. We have two possible theories for this. Barry manages to destroy Savitar's suit in the upcoming episode. Without the suit, Evil Barry has the same speed as that of present day Barry. It somehow levels the playing field. We already know Leonard Snart is coming back in the next episode. Barry will forge an alliance with him to steal a device from King Shark which will eventually help them in putting down Savitar. The image below highlights the fact.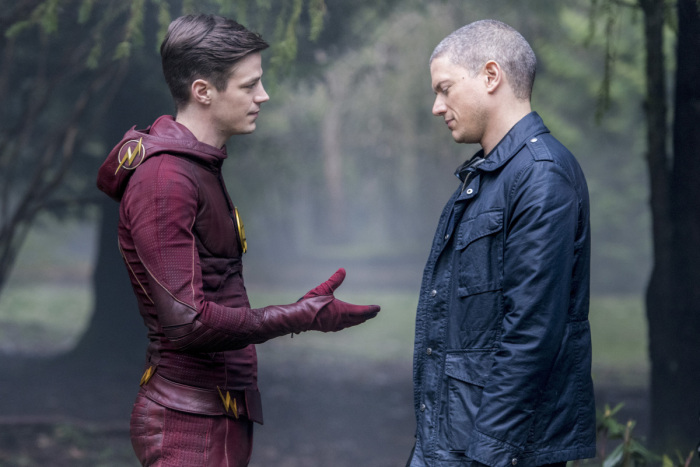 So, we will see this alliance take down King Shark and eventually Team Flash will have the device to destroy Savitar's suit. Another thing to note is that Barry is going too far now to save Savitar. Is this what Savitar wants? We already know Savitar has lived Barry's life. He knows what is going to happen next. So, is this all part of the plan or he wouldn't see this move by Team Flash coming.
The other theory can be that this is just Barry having a bad dream. He might just imagine himself as the scarred evil speedster.
We will finally get our answers this Tuesday (Wednesday in some countries, due to time difference) in the next episode of The Flash, "Infantino Street". It is already promising to be an epic showdown.
What do you fans think? Let us know in the comments! Do watch the latest trailer of The Flash's next episode below:
Also, Don't Miss the following piece on The Flash:
https://www.youtube.com/watch?v=L7OIzZMH31Q