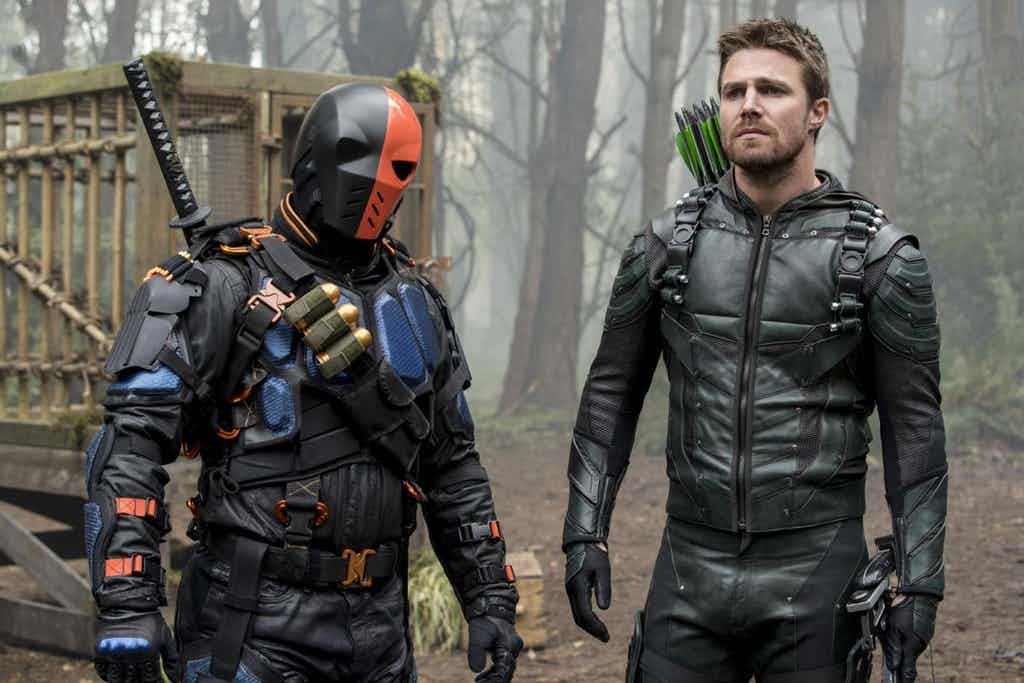 Arrow Season 5 finale is promising to be an exclusive and insane showdown of characters. We have already seen Oliver coming full circle this season. He's back where he started 5 years ago. This time he has to fight for his family. While many fans didn't like the reveal of Adrian Chase as Prometheus, the show hasn't let the fans down by building it to an epic spectacle. We will see fan favorite Manu Benett return in the finale as Slade Wilson along with Nysa-Al-Ghul and Captain Boomerang.
The reason why Oliver assembled this team is because Prometheus has been one step ahead as he anticipated every move Oliver made. However, bringing in his previous enemies to fight along with him is something Adrian Chase aka Prometheus and Talia-Al-Ghul wouldn't have seen coming.
Here are some photos from Arrow season 5 finale:
We see Prometheus along with Talia's force and Black Siren ready to take on Team Oliver.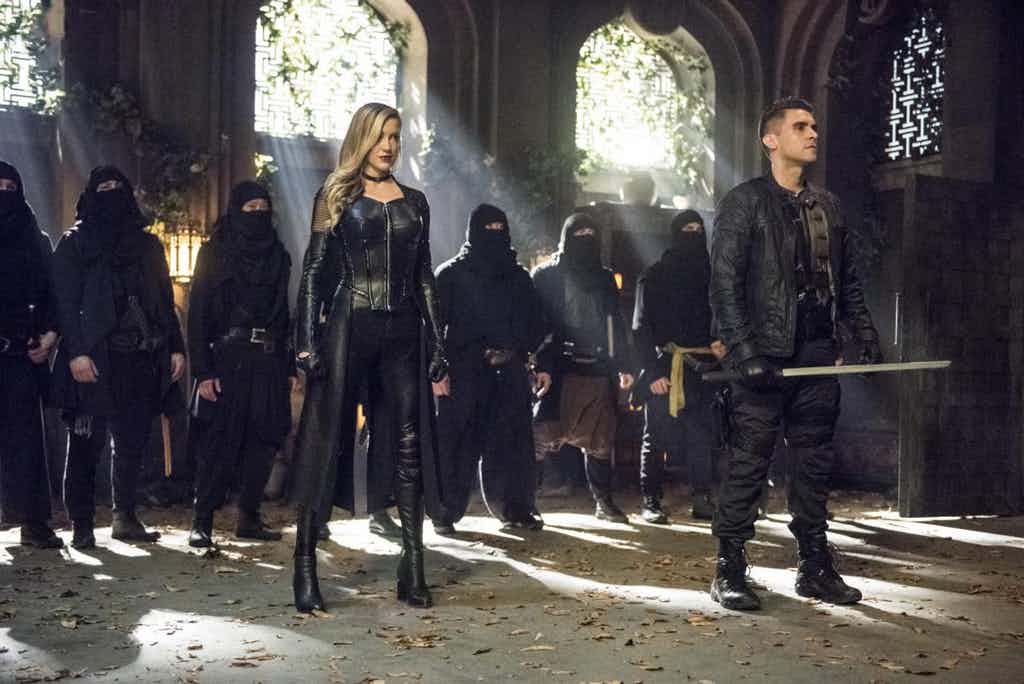 What do we have here? Slade Wilson, Diggle, Nysa and Dinah ready to take the enemies on.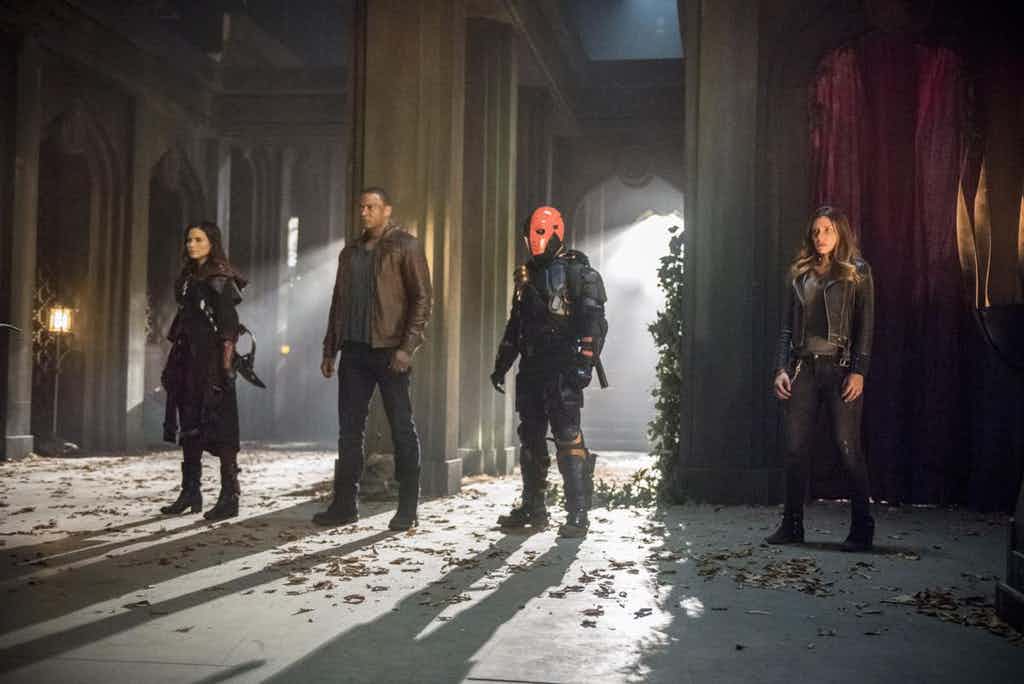 So it is happening! Oliver took Slade Wilson aka Deathstroke and Captain Boomerang on his side to take on and finally defeat Prometheus.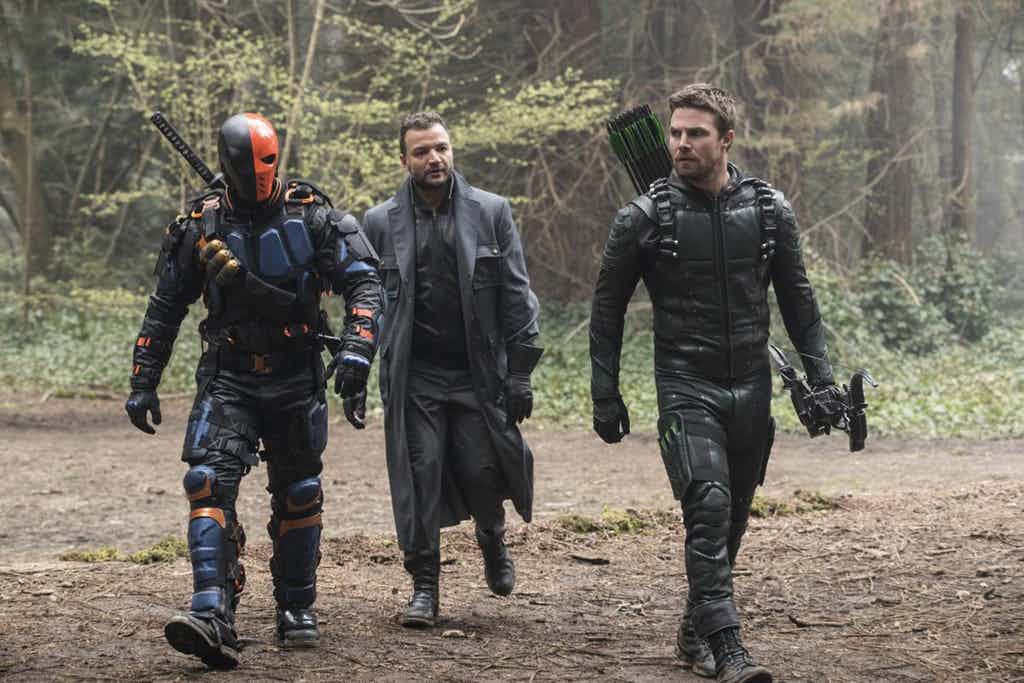 This photo is slightly unexplainable as to how Oliver's loved ones landed up in this prison. It could be that Prometheus is using them as bait to lure Oliver into a trap.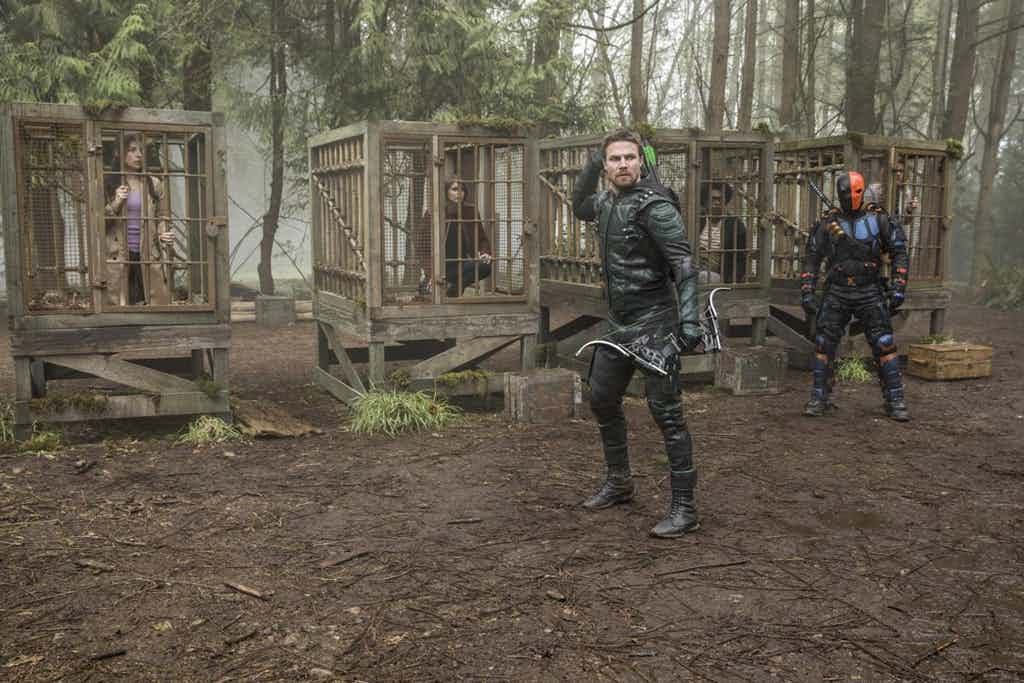 It could be the last we see of John Barrowman's Malcolm Merlyn as he has teased the possibility of not returning next season on Arrowverse. So, gear up Arrow fans!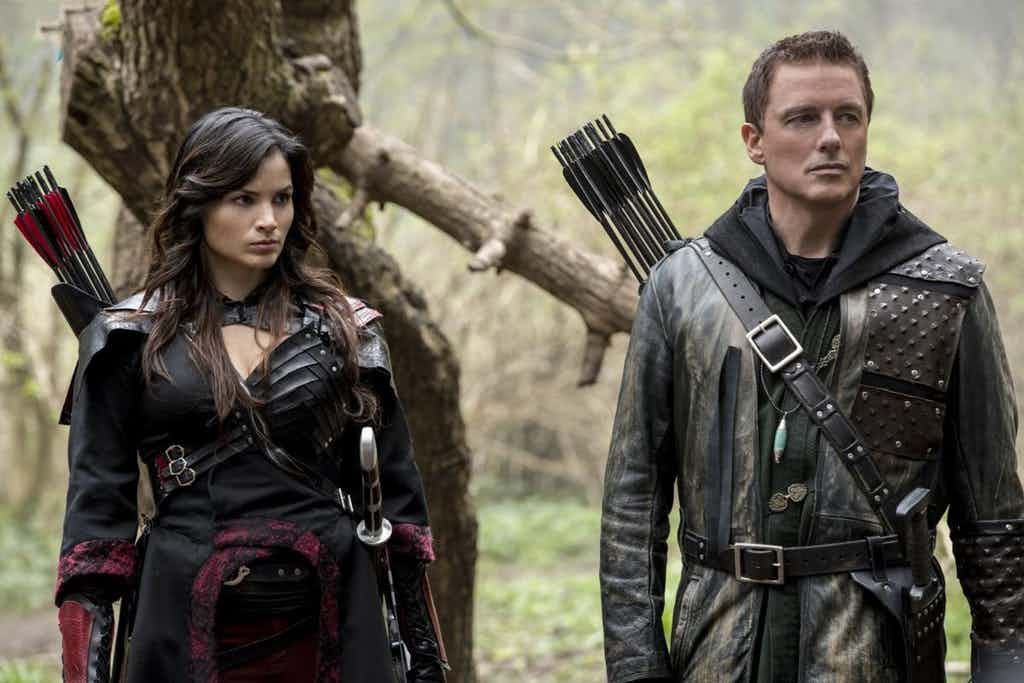 The episode surely promises a lot and we might see the best episode in the history of the show.
Following is the synopsis released by CW for the Arrow Season 5 finale:
tHE BATTLE BETWEEN OLIVER (STEPHEN AMELL) AND ADRIAN CHASE (JOSH SEGARRA) CULMINATES IN A FINAL EPIC BATTLE ON LIAN YU. AFTER RECENT EVENTS, OLIVER DECIDES TO RECRUIT A GROUP OF UNLIKELY ALLIES – SLADE (GUEST STAR MANU BENNETT), NYSSA (GUEST STAR KATRINA LAW), MERLYN (JOHN BARROWMAN) AND DIGGER HARKNESS (GUEST STAR NICK. E. TARABAY) – TO DEFEAT CHASE. HOWEVER, CHASE HAS HIS OWN ARMY – BLACK SIREN (GUEST STAR KATIE CASSIDY), EVELYN SHARP (GUEST STAR MADISON MCLAUGHLIN) AND TALIA AL GHUL (GUEST STAR LEXA DOIG) – AND THE FORCES COLLIDE IN AN EXPLOSIVE SEASON FINALE.