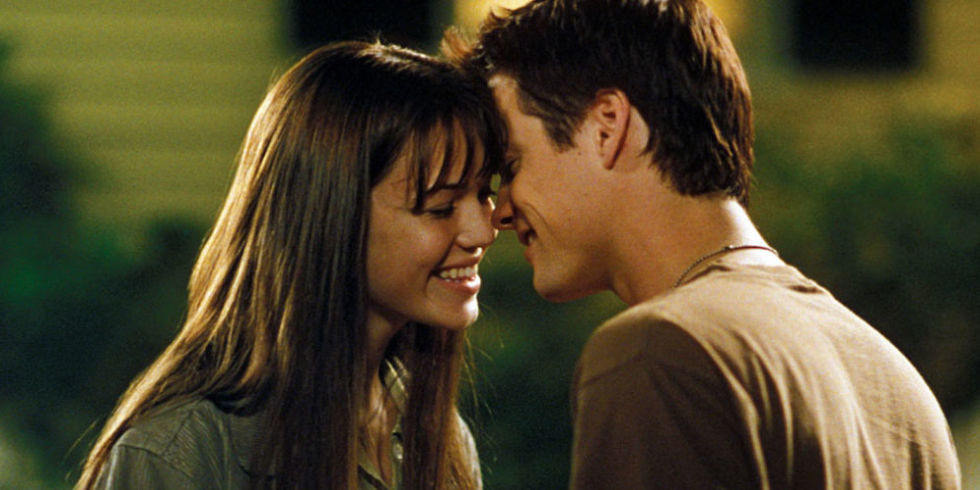 A Walk To Remember
This 2002 romantic comedy film is based on the novel by Nicholas Sparks. It revolves around two teenagers Landon Carter and Jamie Sullivan, where both gets into a community service as they get in a trouble. AAdam Shankman directed the movie which the major star cast Mandy Moore and Shane West.
Pitch Perfect
This Jason Moore directorial is based on the book by Mickey Rapkin. This one is a regular teen romance movie with a fresh approach, where a group of teen girls take part in Cappella and compete with each other.
 10 Things I hate About You
This 1999's Gil Junger directorial is based on "The Taming of the Shrew", play by William Shakespeare. It is about a teenager who can't date a girl until her sister gets a boyfriend.