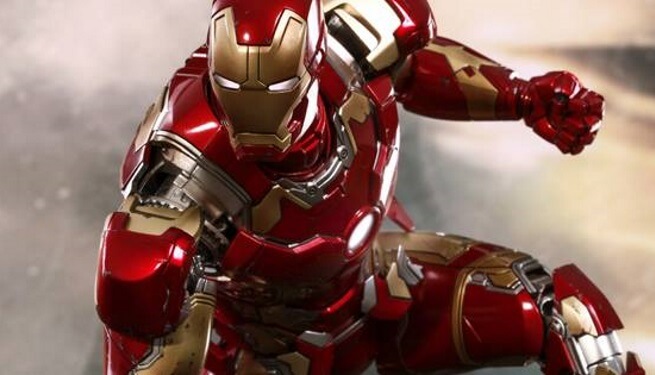 Marvel Cinematic Universe rolled out first Iron Man movie in 2008 and we don't need any description about how it grossed back home. The excitement of superhero fans helps decide the future of the movie before critics pen down their reviews. The Iron Man adventure seems to be immortal as long as comic book movie genre is alive. Tony Stark dominates the big screen, but have you ever thought of actually reading comic books? Well, we are going to count down five Iron Man comics with well-illustrated stories.
 1) Civil War: The Confession (2007)
The Civil War serious has gained immense traction and popularity. Fans felt a little cheated as Iron Man was portrayed as the pseudo-villain in the story line. It includes conversations between Iron Man and Captain America, who were on the opposite side of the conflict. As you will read it further you will get know about the actual reasons behind Iron Man's action.
2) World's Most Wanted (2009)
Norman Osborne takes the power and becomes the head of the organization S.H.I.E.L.D. The villainous Osborne used the organization's files to remove the identity of superheroes to eliminate them. Meanwhile, Tony Stark downloads all the files into his brain. The comic book has dynamic artwork and a modern journey of comic book story.
3) Enter The Mandarin (2007-2008)
Mandarin is one the oldest archenemies of Iron Man. The comic book goes back to the initial stage and explains the story of their first meeting. Going deep down in the background, it reveals secrets that have never been disclosed about the Mandarin and Iron Man. Writer Joe Casey and Eric Canete's illustration is a treat for the eyes. The book brings a fresher approach to the comic book.
If you are a comic book worm and know good Iron Man comics? Sound off down below with a reason why should we give a read to your choices.
4. Armor Wars
Written by David Michelinie and Bob Layton, and created by Mark D. Bright and Barry Windsor-Smith, Armor War is a 7-issue series of Iron Man. The series reflects more about Stark Wars where Tony Stark follows Spymaster who steals Stark technology. Similarly Force as well, and the act goes long.
5. Demon In a Bottle
Alcoholism has always been a bane of Tony Stark's life, which he always enjoyed and drowned in. And 'Demon In a Bottle' touches the same aspect. Taken from The Invincible Iron Man (vol. 1), this 9-issue series was written by David Michelinie and Bob Layton, and illustrated by Johm Romita Jr.