Politics
Top 5 On-Set Affairs of Hollywood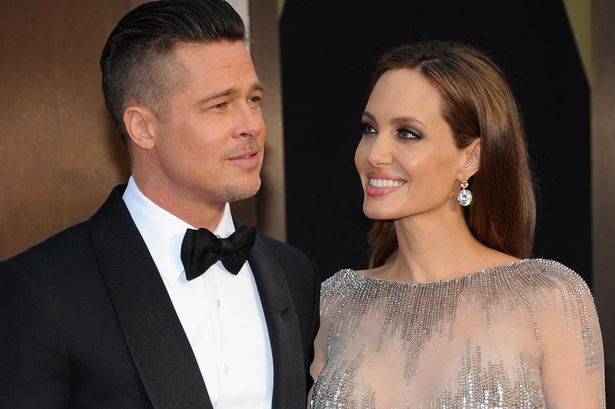 You can find your love anywhere, in your office, school, in college, at night clubs or sometimes even during a journey. Many actors and actresses found their love of while filming. Here are Top 5 famous on-set affairs
1) Brad Pitt and Angelina Jolie "Mr.& Mrs. Smith" (2005)
They soon turned into a power couple after filming "Mr.& Mrs. Smith" in 2005, Brad Pitt was married to Jennifer Aniston, but during the shooting of the film "Mr.& Mrs. Smith", it was rumored that he is dating his co-star Angelina Jolie. To combat the rumors the photos of Pitt and Aniston released happily vacationing. The rumors got confirmed when he divorced Aniston to be with Jolie.
2) Jennifer Aniston and Justin Theroux "Tropic Thunder" (2008)
They were first introduced on the set of "Tropic Thunder" by a mutual friend Ben Stiller in 2008. There was not any chemistry between the two, but when they acted together in "Wanderlust", they soon started dating each other. The couple exchange vows at their own Bel-air home in a secret wedding.
3) Johnny Depp and Amber Heard "The Rum Diary"  (2010)
Many propane thought that Johnny Depp and Amber Heard were only co-workers while acting in "The Rum Diary" in 2010, but they were actually keeping their relationship private until they made first public appearance together in 2014. The two got married in a private ceremony the same year.
4) Kristen Stewart and Rupert Sanders "Snow White and the Huntsman":
Rupert Sanders was married to a Vogue model with two children when he started dating the 22-year-old Kristen Stewart. Stewart wrote a public apology to her then-boyfriend Robert Pattinson.
5) Sam Taylor-Wood and Aaron Johnson "Nowhere boy"

They both met on the sets of the film "Nowhere boy". He was playing the role of an 18-year-old boy. The 42-year-old director began her relationship with Aaron Johnson, they got engaged by the time the film got released. They got married in 2012 and have two children together. Sam later directed "Fifty shades of Grey" which is the most controversial movie of all time.