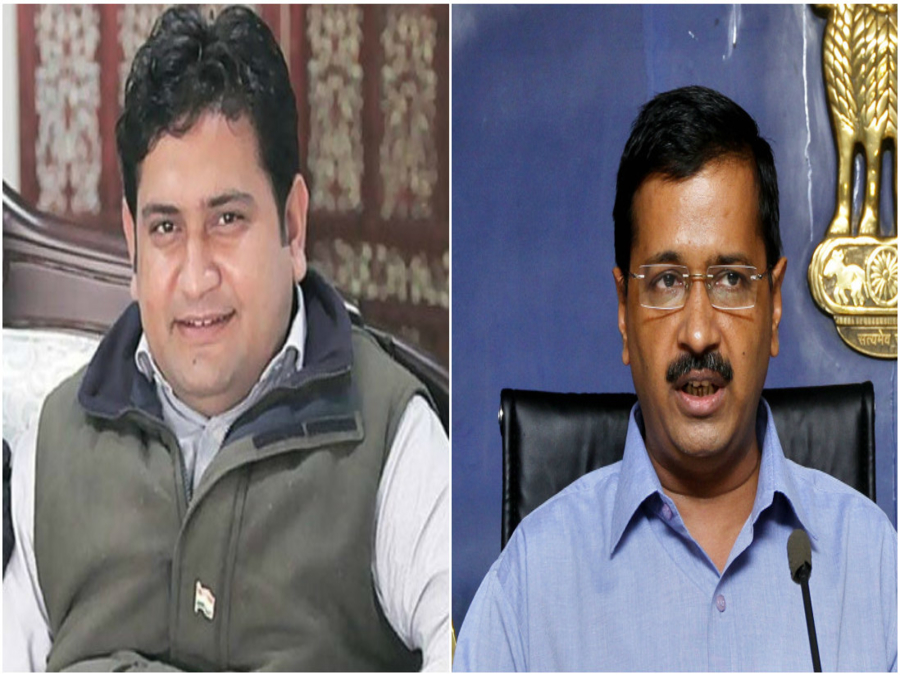 A day after Women and Child Development Minister in Delhi government, Sandeep Kumar, was sacked from the Aam Admi Party after a sex video surfaced, denied any involvement in the video that made headlines on Wednesday evening, and claimed that he is being targeted because he is a Dalit.
Kumar told news agency ANI, "I am paying the price of being a Dalit. I am not in that video. An investigation must be done about the video."
He has slammed the ABP news channel for first airing the video, and said the video is fabricated, "It is the history of this country that whenever we have tried to rise, we have been suppressed. It is entirely a conspiracy against me and there should be an inquiry in it.
Kumar is the second AAP minister who is removed from the government, "I am from Valmiki community, that's why this plot, which was hatched ever since I installed Dr. Ambedkar's statue. It is because I am poor and Dalit."
"Like Eklavya, I was pulled down. When people from our community rise, some plot is hatched to destroy us," Kumar said.
However, the Delhi's Chief Minister Arvind Kejriwal has accused Kumar of betraying their movement. In a video explaining the minister's removal, he said, "Sandeep Kumar has betrayed the whole Aam Aadmi Party and our movement. AAP is the biggest hope in today's political scenario, he has betrayed the faith of the people."
"If any evidence of wrongdoing was brought against any AAP leader or minister, the party immediately acted on it. This did not happen in other political parties," Kejriwal said.
"Many people will be wondering today that what is the difference between AAP and other parties now. Before giving a ticket to a candidate, AAP conducts a proper background check of the person in terms of character and corruption charges. However, it is not written on anyone's forehead about the nature of the person," Kejriwal said.
Kumar was sacked on Wednesday evening by the chief minister Arvind Kejriwal after receiving an 'objectionable' CD in which he was purportedly shown in a compromising position with a woman.