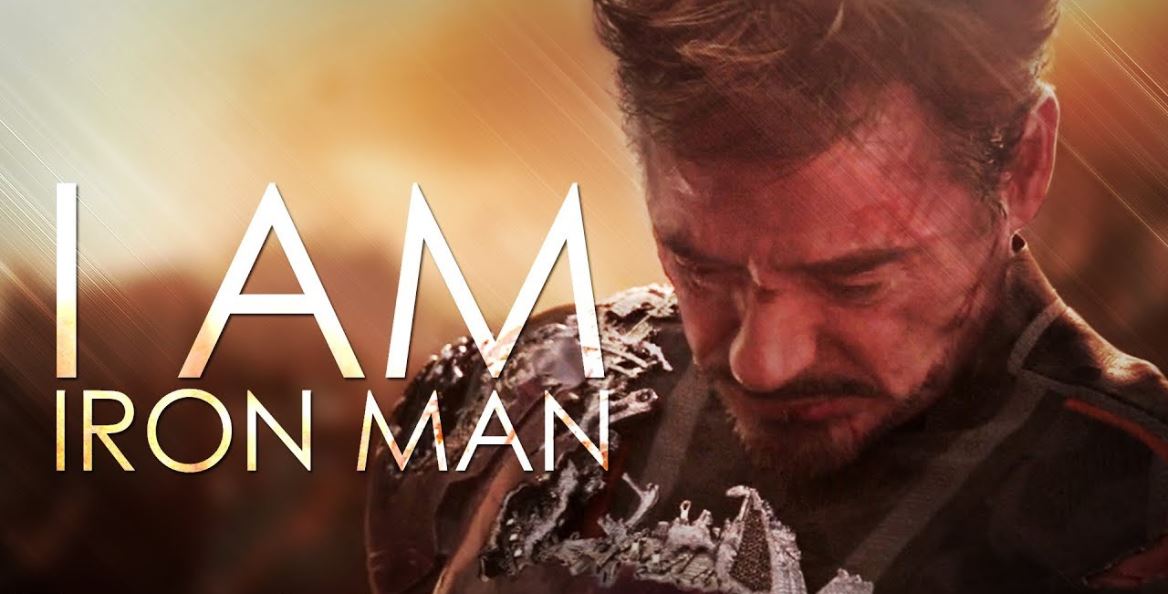 Avengers: Endgame was a very special movie for every one of us. The fans loved it. The critics hailed it. Everyone at Disney was happy with it, and the Marvel peeps were already loving what they did even before the film came out. The film has done dramatically well at the Box Office as it currently stands at $1.785 Billion worldwide and will become the third highest grossing movie by the end of this week, if not the second.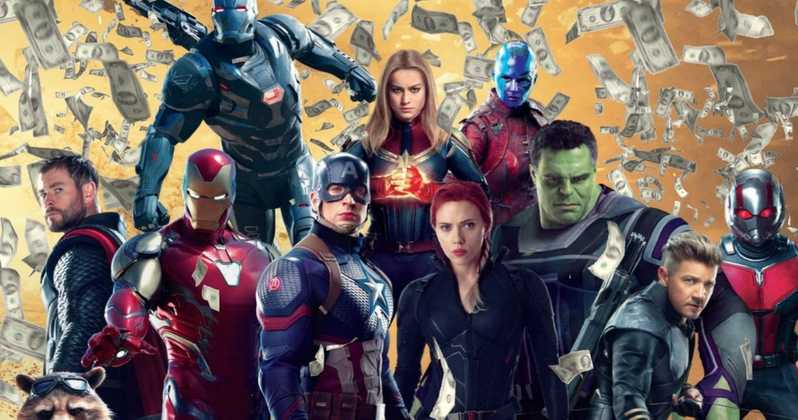 What's great is that Disney is already gunning to push Avengers: Endgame at the Oscars. Fandango's Erik Davis recently revealed that the members of the Academy recently got to watch Avengers: Endgame and there could be a major campaign for the film as we get closer to next year's Oscars. Black Panther got 8 nominations and won 3 out of those this year, now let's see how many nominations Avengers: Endgame could get.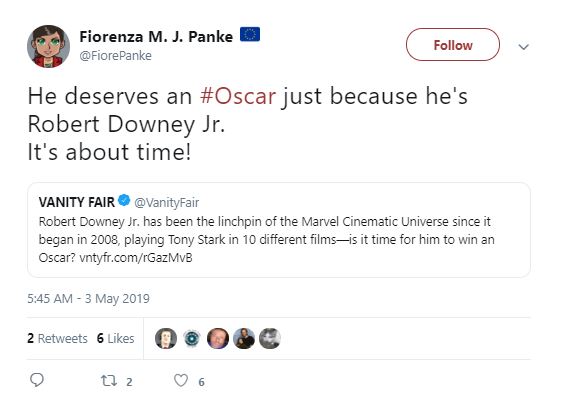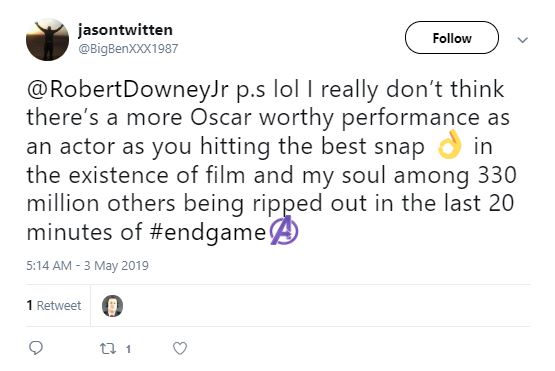 Talking about the nominations, the directors Joe & Anthony Russo have already claimed that Robert Downey Jr. deserves an Oscar for his performance in the movie. Here's what Joe Russo said while promoting Avengers: Endgame in Washington:
"His cumulative body of work from these movies is staggering. If you look at the work over just even the last four [Marvel] films he's done, it's phenomenal. . . . He deserves an Oscar perhaps more than anyone in the last 40 years because of the way that he has motivated popular culture. It's [His performance is] heartbreaking. He has the world in tears right now."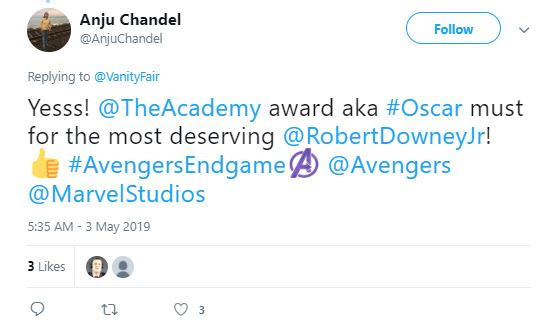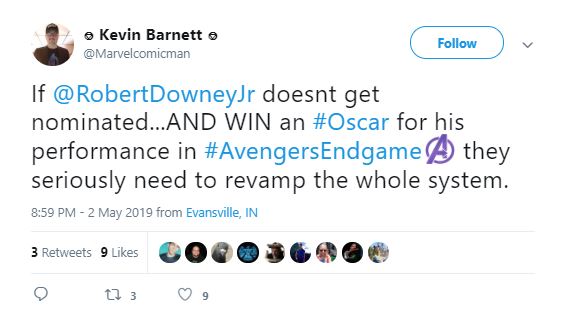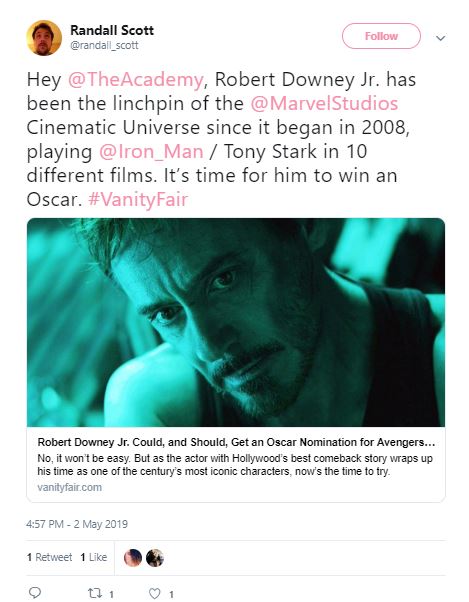 Even most fans are gunning for him to get an Oscar. He deserves it for what he has done throughout Avengers: Endgame. He is a legendary actor and that is why he totally deserves every penny he makes, and every bit of love that he gets from the fans.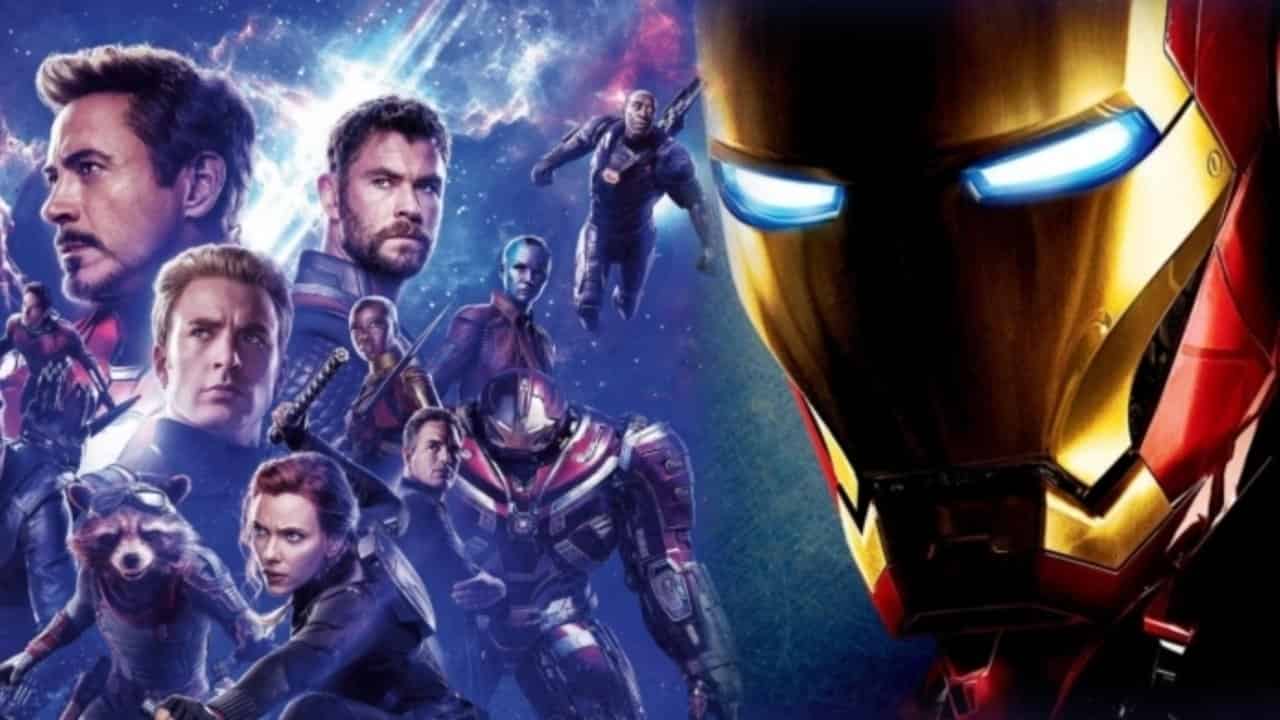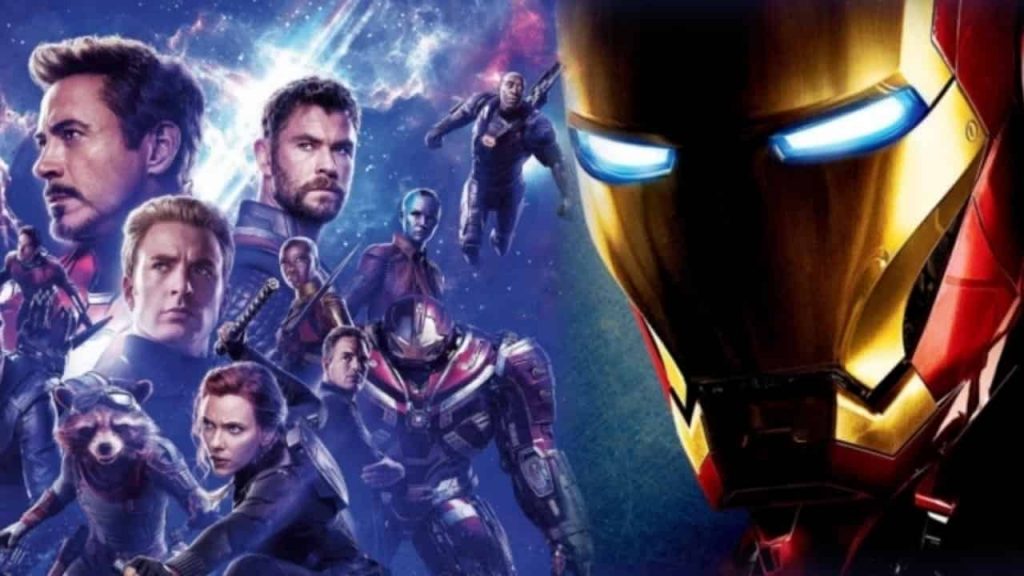 Robert Downey Jr. said the best goodbye in Avengers: Endgame. He ended things with the most iconic line "I am Iron Man!" As Joe Russo said, he has left the world in tears. People are so sad that they won't get to see Iron Man anymore. Well, Robert Downey Jr. has left us stunned.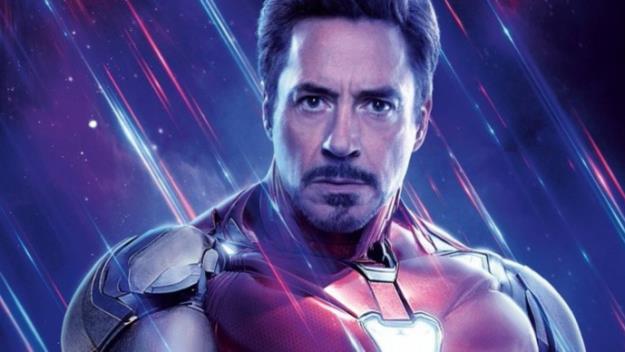 Here's what Downey had to say upon his tenure as Iron Man:
"What has it meant to sit in this character for so long? I can make a couple of comparisons. Not to compare myself to Charlie Chaplin, but people wanted to see him play the tramp. He did Monsieur Verdoux, he did Limelight – he had successful forays into not just being his most beloved character. But ultimately, in his autumn years he surrendered to the will of the people and re-found his joy and his acceptance in the fact that he'd been fortunate enough to have channeled and created that character to begin with.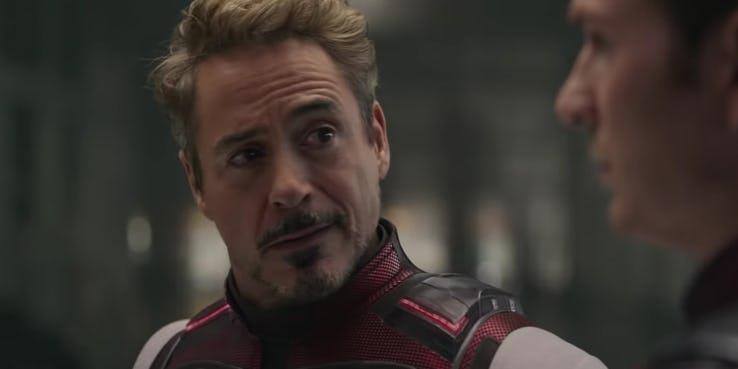 Tony was out there for me to begin with. But you don't think of the two separately. I think if you'd done as many of these films as I have and the first one was so definitive and game-changing – not because I'm so great, but because everybody did their job so well – what [director, Jon] Favreau did and what Gwyneth [Paltrow] did and everybody… It's just like having a great football team, a great group of folks."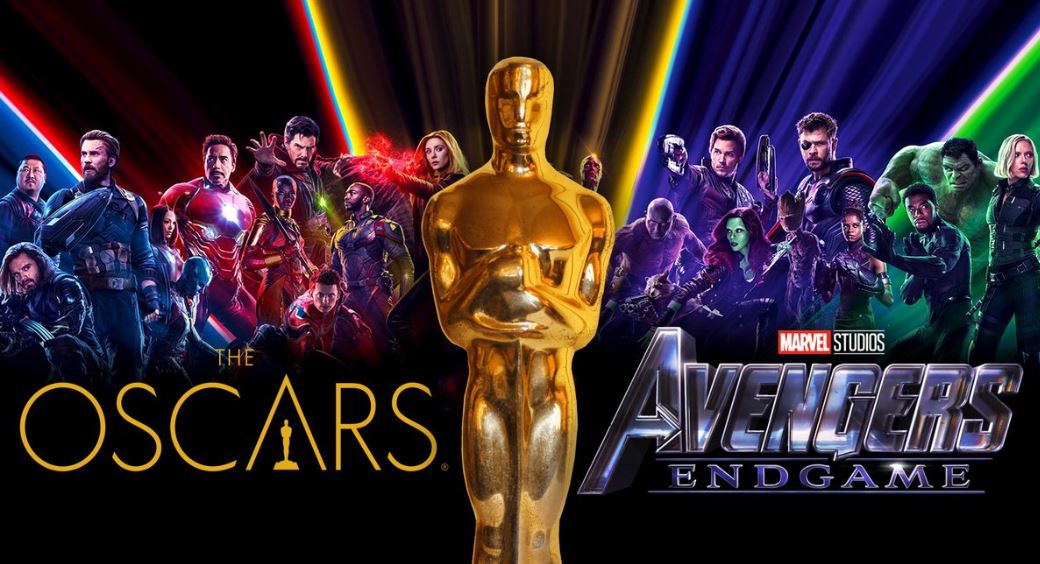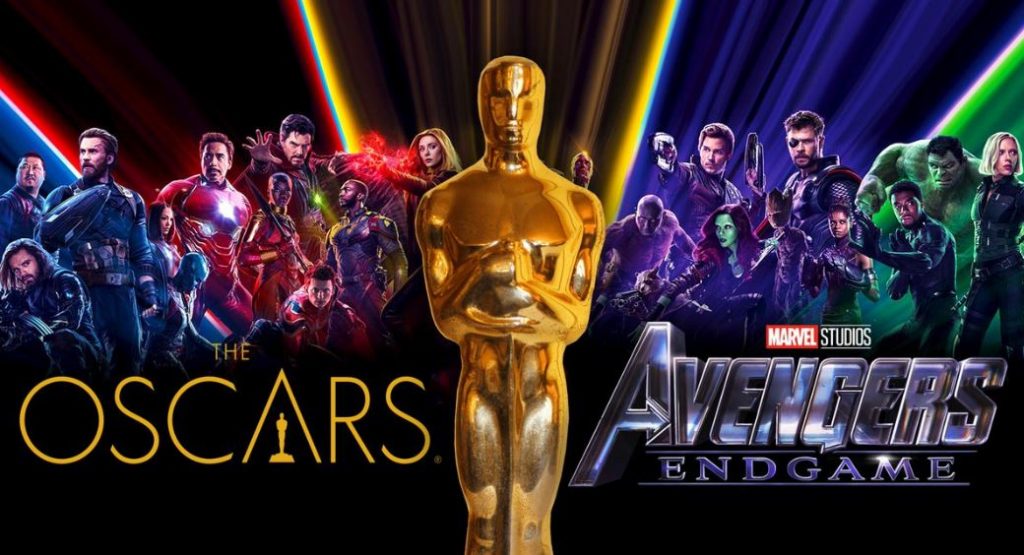 Directed by Joe & Anthony Russo, Avengers: Endgame stars Robert Downey Jr., Chris Hemsworth, Mark Ruffalo, Chris Evans, Scarlett Johansson, Benedict Cumberbatch, Jeremy Renner, Don Cheadle, Tom Holland, Chadwick Boseman, Paul Bettany, Tom Hiddleston, Idris Elba, Danai Gurira, Peter Dinklage, Benedict Wong, Elizabeth Olsen, Anthony Mackie, Sebastian Stan, Gwyneth Paltrow, Josh Brolin, Pom Klementieff, Karen Gillan, Dave Bautista, Zoe Saldana, Vin Diesel, Bradley Cooper, Chris Pratt, Paul Rudd, Samuel L. Jackson, Cobie Smulders, Tessa Thompson, Evangeline Lilly, Michelle Pfeiffer, Michael Douglas, Tilda Swinton, Ty Simpkins, Ava Russo and Brie Larson.
Robert Downey Jr. most definitely deserves more than the People's Choice Award. He deserves an Oscar, and we could soon see people campaigning for it.