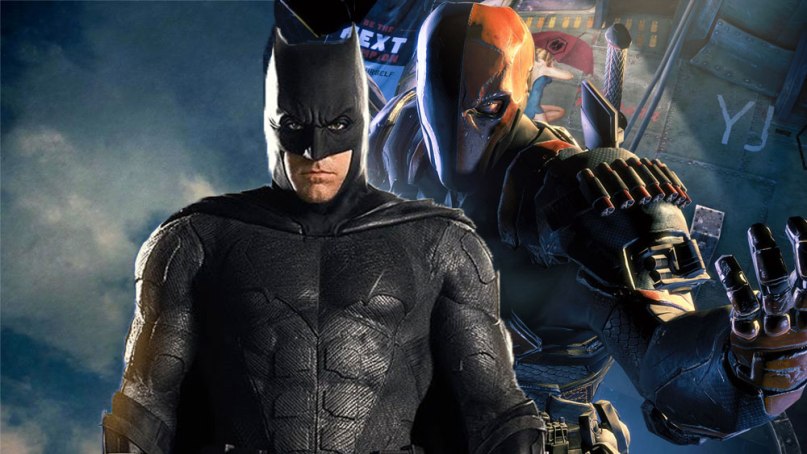 It was finally revealed last month that Deathstroke will be the main villain in the upcoming Batman solo movie. Batman star Ben Affleck posted a small clip on his Twitter of the mercenary which brought the internet into near pandemonium. With the confirmation of Magic Mike star Joe Manganiello as the titular Deathstroke character, speculations began to arise about what the new film will be about.

Warner Bros. and DCEU have remained relatively quiet about the upcoming film, only confirming that it would be written, executive produced and directed by their Oscar-winning star Affleck. With Justice League to be released next year, sources are speculating that the storyline of the film will be a continuation into its other two potential films-Batman and The Flash.

Joe Manganiello recently posted two pictures on his Twitter. One picture features a dozen or so figurines of Deathstroke which he captioned #research and another picture which features a Deathstroke mask and a stack of comic books about the mercenary villain. He captioned that picture #research2

The pictures may seem like harmless fun to the normal person, but the super fans have put on their detective hats on and made some headway into what the new Batman could be about. Out of all the collection, the one that has caught fans radar is Deathstroke The Terminator that includes the arc, "City of Assassins" by Marv Wolfman and Steve Erwin. In this comic, Batman meets the mercenary for the first time. Deathstroke goes to Gotham to find out who is assassinating the city's mob bosses.
The story harks back to Batman doing what he does best. Being the best detective in DC comics. Batman: Earth One Vol 2 is also another interesting title that has caught people's eye. Geoff Johns who wrote the comic could team up with Affleck for a story based on this.