Cricket
T20: The Most Unpredictable Format in Cricket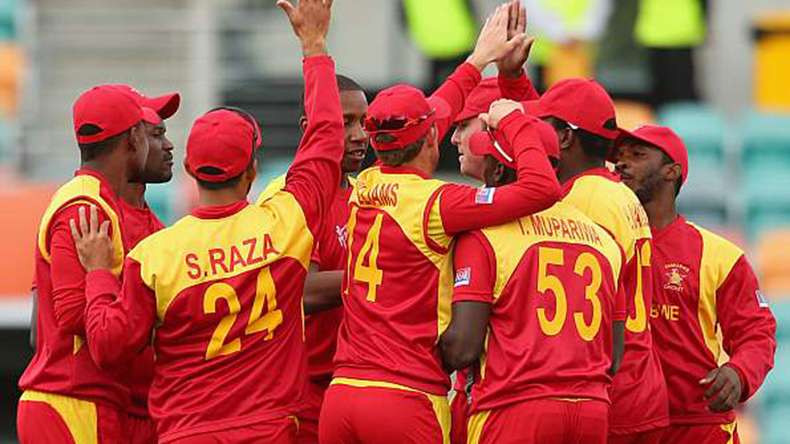 India lost to Zimbabwe in a T20 game yesterday. But the question is- was it really a one-sided encounter keeping in mind the recent ODI series which India dominated entirely? The Indian hearts will surely say yes to this question but when we realise deeply the unpredictable nature of this particular format, we suddenly get to know how dangerous it is for any team.
The scope of errors in a 20 over game is very limited. Even if a team dominates for the first 10-15 overs, the game can get slipped quickly in just 5 overs. We saw it yesterday when everybody thought 150 would be a decent total for Zimbabwe and then came the cameo of 25 ball-50 from experienced Chigumbura. His huge sixes made the actual difference in the match which came in the last couple of overs. He hammered cleanly as if knew what target would be difficult to chase down and 170 actually looked a tough ask for the inexperienced Indian batsmen. Though the captain cool held his nerves till the end with young Manish Pandey who panicked and threw his crucial wicket away when he was all set to charge on 48. It was still a 'Game-on' situation when Axar Patel hit that straight six and India only required 8 off 6. Now the question which comes in every mind is that whether Dhoni should have taken that single on the second ball? Mostly he doesn't run in such situations but he gave the strike to Rishi Dhawan who looked clueless. Then the crowd waited for the last ball six or four from MS but this time, even the best finisher couldn't cross over as it was a brilliant last over from Madziva. We all need to appreciate his efforts against the lights of MSD who is known to finish things off in style. It's really a tough ask in a T20 to defend 8 runs from 6 deliveries where this format doesnot offer much to the bowler.
Now Zimbabwe leads the 3 match series 1-0 and it's always difficult to come back in a short series. Post match, Dhoni said that it was a result of inexperience in the team. So will India make the required changes in the team? Or MS has to believe in his young soldiers who have to learn a lot from this? This is a cruel format which can turn things dramatically and every team has got an equal opportunity to win this. Even the bowling effort looked very ordinary from the Indian boys. They need to apply to their basics. The young boys have been given a chance to gain some confidence and they need to learn from these mistakes. Its a learning curve for them and execution in this very format is very important.