News
Television
Stephen Amell teasing "a vicious, violent, mean fight scene" in Season 5 premiere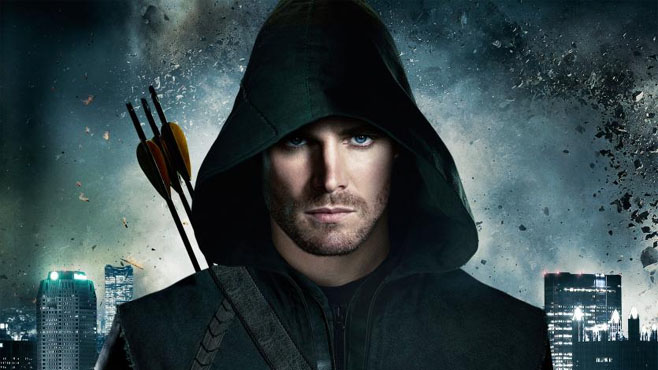 There are few months before Arrow season 5 starts on the CW network, but Stephen Amell has already begun hyping up its arrival. The season 4 couldn't handle supernatural or meta-human component being introduced into the show. Hence, the idea is to embrace the roots of the show and create the world which is less complicated and villains are more relatable.
He said in a live chat on Facebook that one particular fight scene "has the opportunity for us to have the most vicious, violent one-shot in the history of network television." Further, he said, "If the premiere is any indication, Arrow is going to be f king mean this year, and that's really exciting."
In addition to this, a new vigilante will be taking to the streets of Star city, TV Line described him as a "reckless ex-marine turned vigilante." EW confirmed that he is none other than Wild Dog (1980's cult-classic vigilante hero), an alias of a former US Marine, ex-football star Jack Wheeler who lived a normal life in Quad cities until his girlfriend is assassinated by contract killers. A new character known as Adrian Chase will be introduced into the show, he is a new District Attorney of Star city, his alter-ego is "The Vigilante" who first appeared in 1983 New Teen Titans Annual # 2. He lost his family at the hands of mobsters, and he dispensed justice to them in his own way. Many fans are comparing him with Marvels' "The Punisher". Madison McLaughlin will be reprising her role as a troubled teen Evelyn, but this time, she will not impersonate Black Canary instead forge her own identity as a masked archer known as Artemis.
Arrow season 5 will premiere on Oct 5, Wednesdays on the CW network at 8:00 p.m.