Stephen Amell says Season 5 Villain is a "Throwback" to the First Season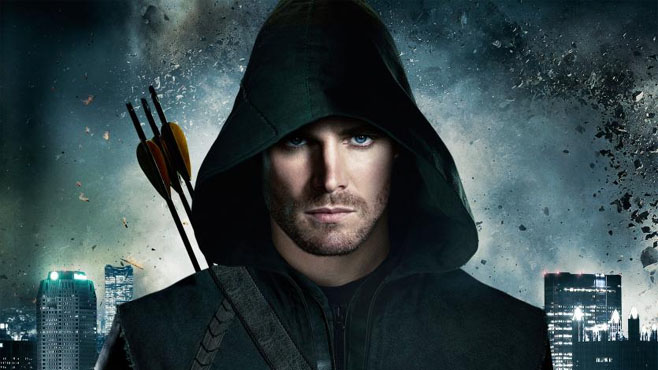 In the first few episodes of Season 5, we know that there will be a mayoral campaign in the Star city, and it's quite predictable that Oliver Queen will win the elections by a landslide and begin fighting in the light of day. He can unite people as he always wanted, give them hope and rein in crime and injustice without lurking in the shadows. A number of entertainment portals have reported that a new vigilante will be taking to the streets of Star city, but whether he is a friend or enemy is not known. The TV Line described him as a "reckless ex-marine turned vigilante." Stephen Amell was present at the event Wizard World Philadelphia and basically confirmed the entry of a new vigilante and Russia to be the epicenter of flashbacks in season 5.
The most important thing that the makers have confirmed is that the villain in season 5 will not have supernatural or magical powers, which in a sense a "callback" to the first season where Malcolm Merlyn was the big villain attempting to wipe out the entire area called "Glades" off the map of Starling city through a sinister "Undertaking" which took the life of Oliver's friend & Malcolm's son Tommy.
Stephen Amell assured his fans that the show seeks to return to its roots. He wishes to go away from superpower oriented and be a part of more grounded yet compelling story-telling. He further said "Our villain is going to be in a lot of ways a callback to season 1. And that's something that you can do when you're in season 5. I think that the villain that we have coming in is really going to ground the show and take us back to some of the elements that we had in the earlier days before we introduced so many fantastical elements to the Arrowverse."
A Voracious reader. An explorer. An Intellectual. A Die hard fan of Leonardo dicaprio and a Game of Thrones fanatic. Love to dabble in different things at the same time – Politics, International Cinema, History, Music, Literature etc. Welcome you all…