Cricket
Alastair Cook- The perfect Gentleman of Test Cricket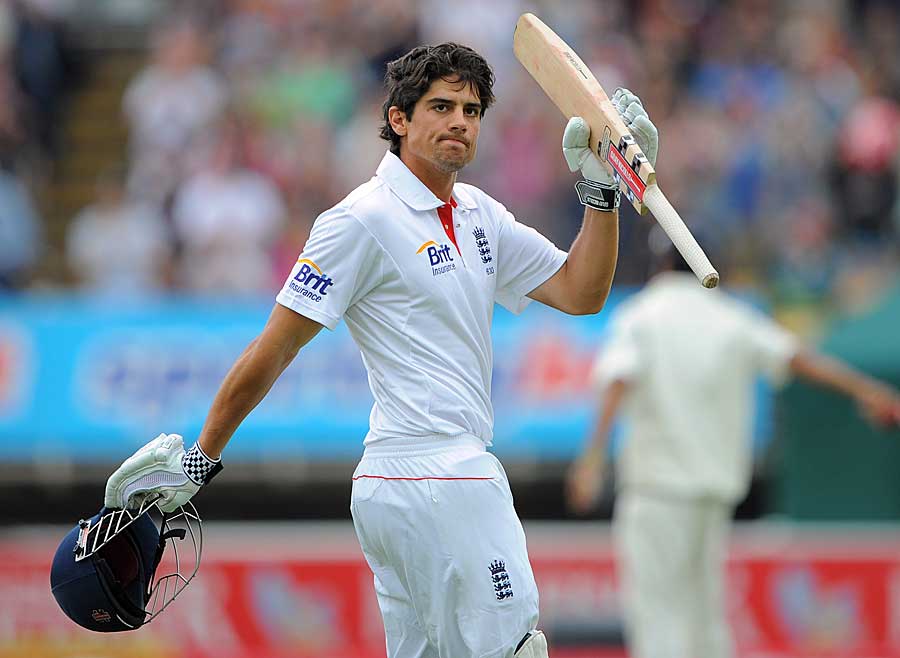 The English player is set to become the youngest to join the 10,000 test runs club. This will be the first time an English player will achieve the feat. Alastair Cook will be the youngest to mark his place in the legendary list with some great names like Sachin Tendulkar, Sunil Gavaskar, Steve Waugh, Ricky Ponting, Jacques Kallis, Dravid, Sangakkara, Lara, Chanderpaul, Jayawardene and Allan Border.
Earlier, Tendulkar was the youngest player to enter the club at the age of just 31 years and 10 months. However, Cook is presently 31 years 5 months old. He could have already achieved the goal as he required only 36 runs in the First Test match against Sri Lanka on Thursday, but he was dismissed by Shanaka on 16. Now the second innings awaits him for the big milestone.
There are various achievements already under his name as a cricketer. He has hit 28 Test tons and also on his debut. He has 50 or more Test wins as an English captain. He has numerous records for consecutive Test centuries in a series and for the longest time spent on the crease. His orthodox technique of Test batting makes him a World Class Test Batsman and above all, a successful Test Captain. He is one of those modern cricketers who is difficult to get out early in the days when Test Cricket is all the more changing slowly with the onset of shorter formats. We may call him as 'The Wall' of England Test Cricket Team.