Champions League Round of 16
Champions league draws were concluded recently and the round of 16 has some interesting fixtures. Here is my opinion on all of them.
AS Roma Vs Real Madrid
This tie won't be as straightforward as many might think. AS Roma are a capable side with some very good footballers. I believe they won't be pushovers. Madrid are in complete disarray at them moment and I don't expect that to change in the coming months.
Players are not behind Benitez which is evident in their performances. The fact that Madrid play the 2nd leg at home does give them an edge.
I expect Madrid to go through, but I hope Roma can cause an upset.
Gent Vs Wolfsburg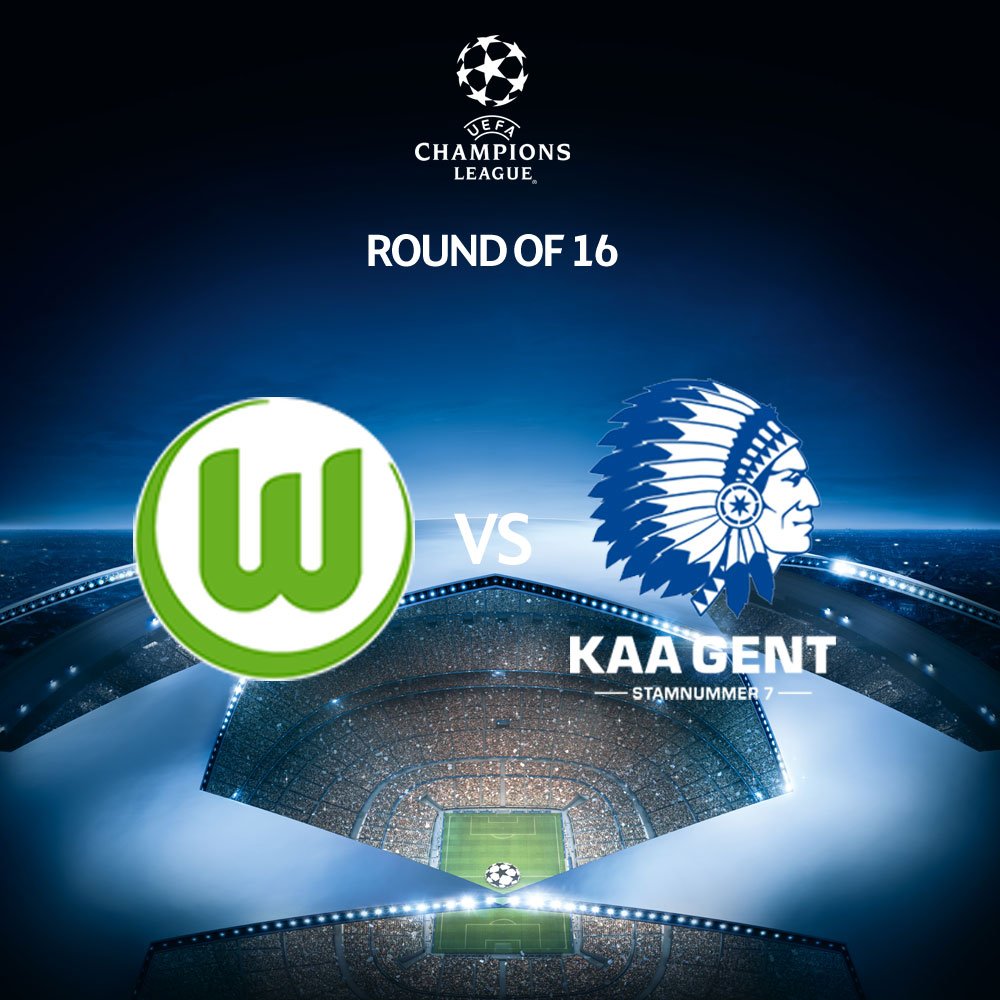 Gent will be very proud of themselves for having qualified for the knockout stages. Massive achievement. But I don't think they will get any further. Wolfsburg have too much quality in their squad for the Belgians to cause them too many problems.
PSG vs Chelsea
A repeat of last season's fixture when I think Chelsea let their fans down by not doing enough in the 2nd leg. Based on current league form, PSG seem like runaway favourites. No doubt about that. But the CL is the only hope Chelsea have of saving this season, so I expect them to give it their all. That could cause PSG problems.
Chelsea's approach to this tie depends largely on whether or not Jose is still at the helm come the 1st leg of fixtures. If Jose turns it around and manages to avoid the sack, I expect him to mastermind a win this time over the Parisians.
PSV vs Atletico
Atletico have gotten their act together and are now functioning like an efficient machine. I expect them to cruise through this tie, though the scoreline might not necessarily depict total domination. Diego Simeone's pragmatic approach is ideal for cup competitions and big European nights. I expect them to go a long way in Europe.
Benfica Vs Zenit
Should be a very evenly contested tie. But I think Zenit will have just enough to go through.
Dynamo Kiev Vs Manchester City
Luck has finally smiled on the blue half of Manchester. City should have no problems and should qualify for the quarter finals comfortably.
Juve Vs Bayern
After a shaky start to the season, Juve have returned to winning ways. Bayern on the other hand have been battering everybody. I think Bayern's attack will prove too strong for Juventus, but if the Italians are at their defensive best then they might just frustrate Bayern and sneak through.
Should be a VERY interesting tie.
Arsenal Vs Barcelona
This is the tie I am looking forward to the most. Barcelona have come out on top of Arsenal every time they have met. (Over 2 legs) I don't expect this time to be much different. Barcelona have showcased a notorious tendency of being complacent in some games, but then they blew away all their critics by destroying Madrid.
If they turn up, they will destroy Arsenal. Arsenal absolutely need to have Koscielny, Mertesacker AND Coquelin fit for both legs to stand any chance to go through. Barcelona will be firm favourites going into this one and Arsenal will need a lot of things to go their way to even stand a chance.