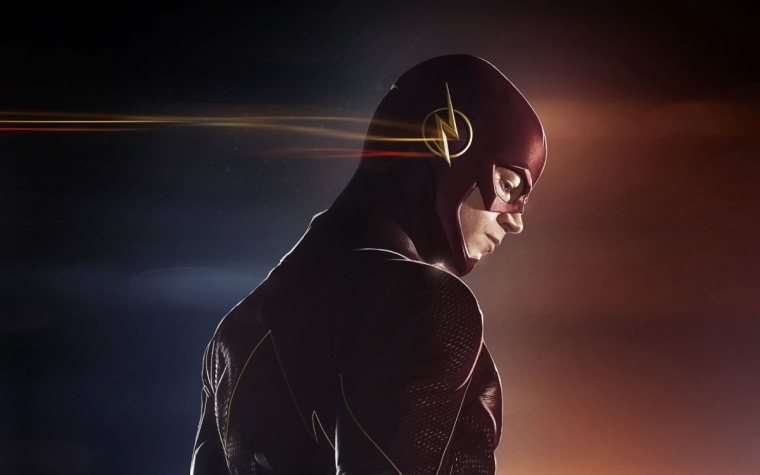 In the last episode, we saw the entry of Jay Garrick from Earth-2 as a result of the breach caused by the episode of Singularity. He warned Team Flash about the impending dangers coming to their world. The show-makers teased us for so long about the many possibilities of multi-verse, finally they explained how there is an existence of parallel universes comprised of earth-like planets and inhabitants. Here are the top 5 amazing moments from the second episode:
Jay Garrick is trying hard to convince Team Flash, finally won their trust:
Jay Garrick found it difficult to convince Barry Allen that he is not another Harrison Wells, instead he wants to help Team Flash fight a meta humans. After the Patty Spivot got kidnapped, Barry decided to trust Jay and defeated "Sand Demon".
Professor Stein cracks a scientific theory:
Professor Stein managed to deduce the reasoning behind existence of parallel worlds or multi-verse. According to him, when Singularity took place with Central city as its epicenter, there was a release of massive quantity of "exotic energy" which created a portal or a breach between two earths. With the use of Electro-photography, Cisco and Stein found out the location of the breach.
]Meet Patty Spivot for the first time:
Patty Spivot is highly motivated to become a part of Anti Meta-Human Task force under the control and supervision of Detective Joe West. She even puts her life on stake fighting Sand demon. When Joe West further enquired about her, he found that Martin Brothers (who gained superpowers after particle accelerator explosion) murdered her father in cold blood. He took her into his team.
Cisco Ramon is slowly realizing there is something strange about him:
He is able to literally see the events that have already happened, which helped him see the location where Patty Spivot is kept by Sand demon.
Detective Joe West meets his wife:
He meets his wife briefly after a long time. She wants to meet her daughter Iris.