News
Sarcastically yours~How to GET THAT LOOK!:: VMA Edition!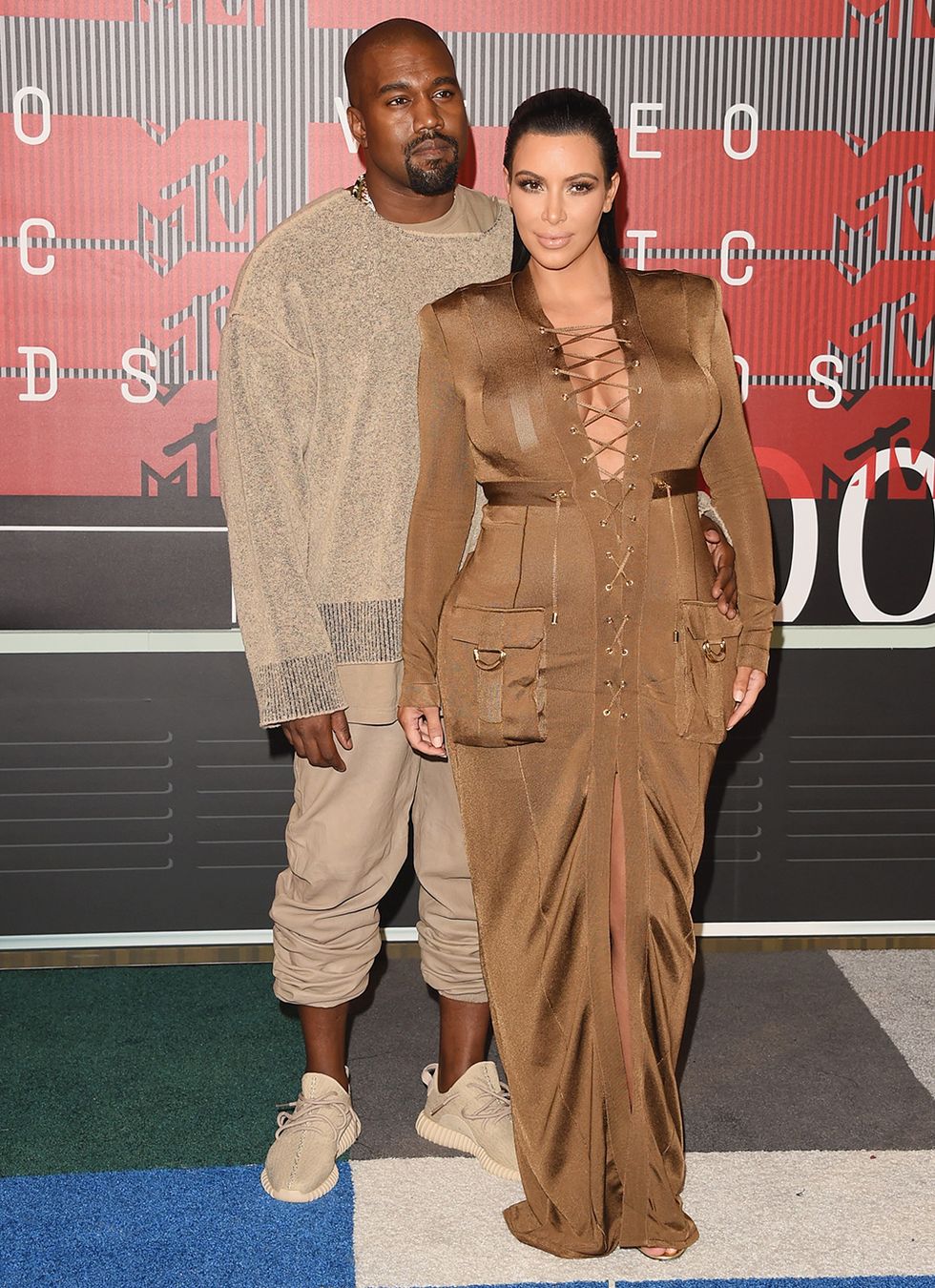 We are what we wear, right? Some times you just want the winter blah's to go away, and wear that pale white sweater which is definitely 2 sizes larger, or you want to dress to impress, so you rock those aztec print shorts all the way to the mall! Don't hate to admit it, you choose to wear what your favorite celebrities do! We all wait for the Video Music Awards every year, with those prying eyes and pseudo-fashionista criticisms; only to end up loving or completely detesting their outfits, there is no middle line! So how hard is it for us to GET THAT LOOK? Let's find out!
For this look, Miley told her designer: OK! Again, I'd like to promote nudity, and in a questionable yet tasteful manner (how?) yet looking extremely, eye-blindingly colorful and funky! So her designer said: Good! Since we are out of clothes anyway; Lets take a plastic raincoat, sew irregularly sized, pastel coated buttons on it!
But our Miley frowned, it just wasn't exciting enough. So the designer went: "You'll be wearing nothing underneath it!" And she was 'highly' ecstatic! Pun intended?
To GET THIS LOOK: Take out that orange/blue translucent raincoat out of the attic and paste humungous carved thermacol buttons on it. Spew paint on the coat to give it a even more funkier look. Definitely wear your hair up, so that everyone can witness your creativity in full view!
Taylor Swift: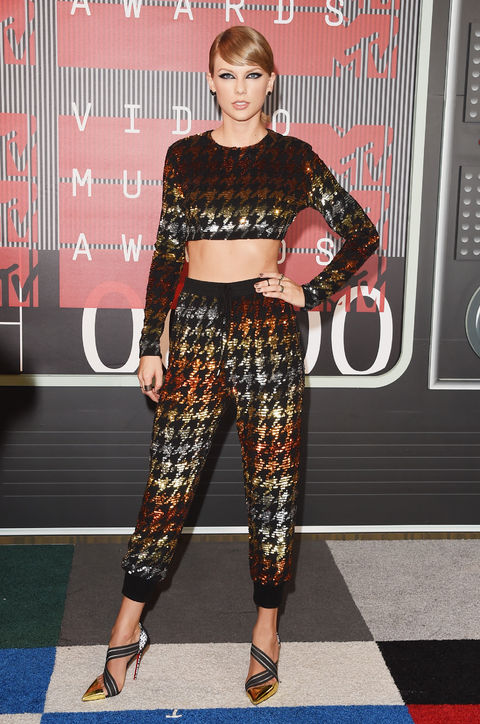 One of the most decent yet tantalizing looks of the evening; adorned by our favorite singer,Taylor nonetheless! I never thought brocade could look this cool in sparkle, and frankly the black and white brocade in monochrome had become too monotonous anyway! With a very limited body show, as compared to other celebrities, Swift managed to pull it off with her long 'lasting' legs, as always!
To GET THIS LOOK: Take any full pant jumpsuit that you have; cut sparkly patches of clothing into any shape you like, for instance squares, and sew these shapes on it, in a uniform manner. Now cut the jumpsuit with scissors from right there, in the middle with just a bit of skin show! Kick this look with peep-toe stilettos, and minimal makeup!
Kanye west and Kim Kardashian: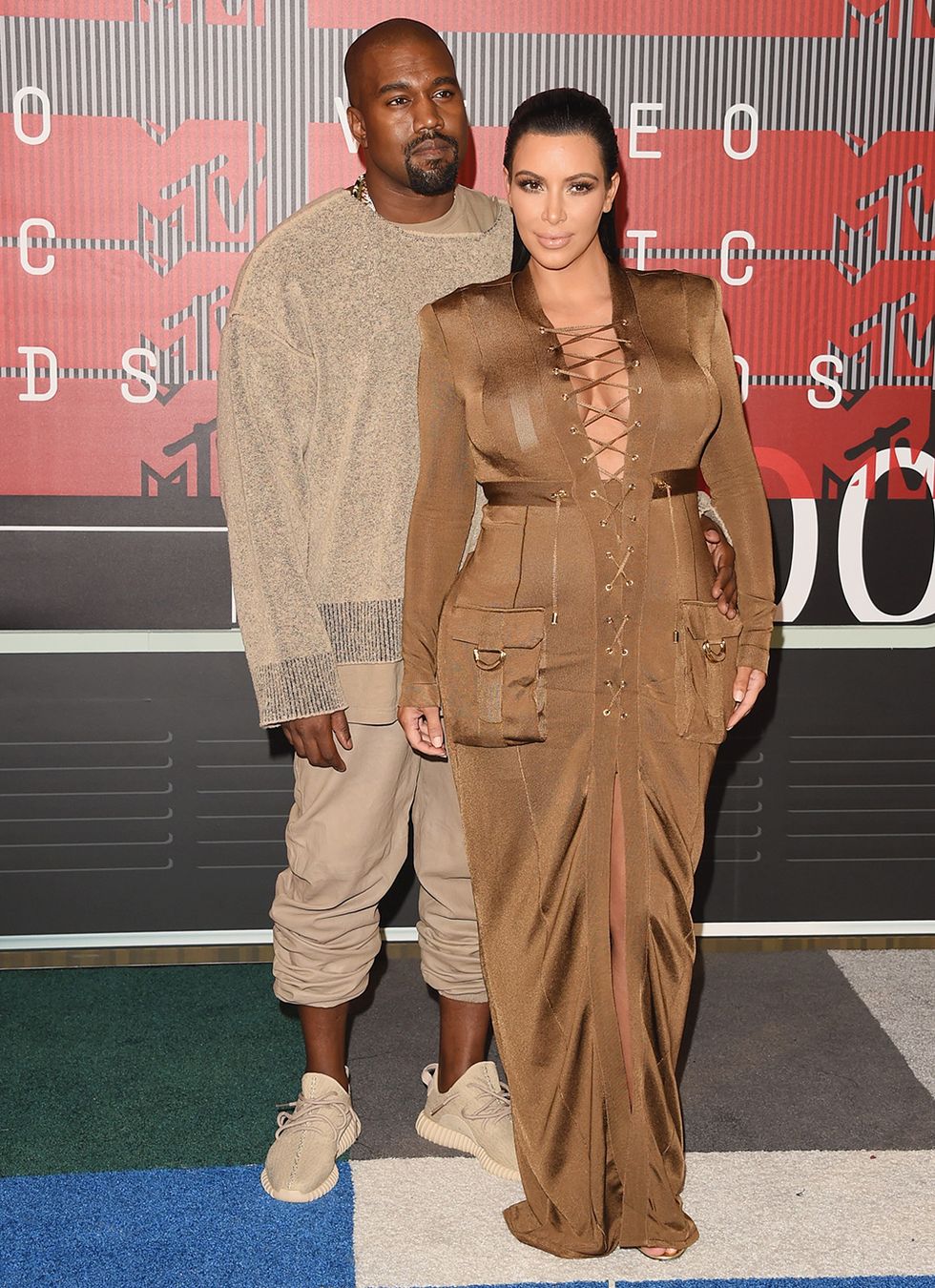 Honestly I don't know why they dressed up in these tones, that too for Video Music Awards! You dress up in this color to stray away from unwanted attention! But with Kim and Kanye, it's au contraire mon cherie, you'd get criticized by each and every one watching the show! So even though Kim was rocking her pregnant bod in the khaki dress by Balmain, the dress could do better without those pockets on the side. Kanye wore his trademark sweater. Yes,The oversized ones. With beige trainers and trousers…Does this even require a description?
To GET THIS LOOK: For this Safari Chick look, take any of your beautiful full sleeved maxi dresses and cut a deep V-neck; now you just need to lace it up! Oh don't forget to add the huge side pockets to accentuate your hips. Guys! If you feel like going Kanye on those dreaded Mondays, wear any plain oversized sweater and match it up with folded baggy pants and trainers. Easy, wasn't it?
Justin Bieber: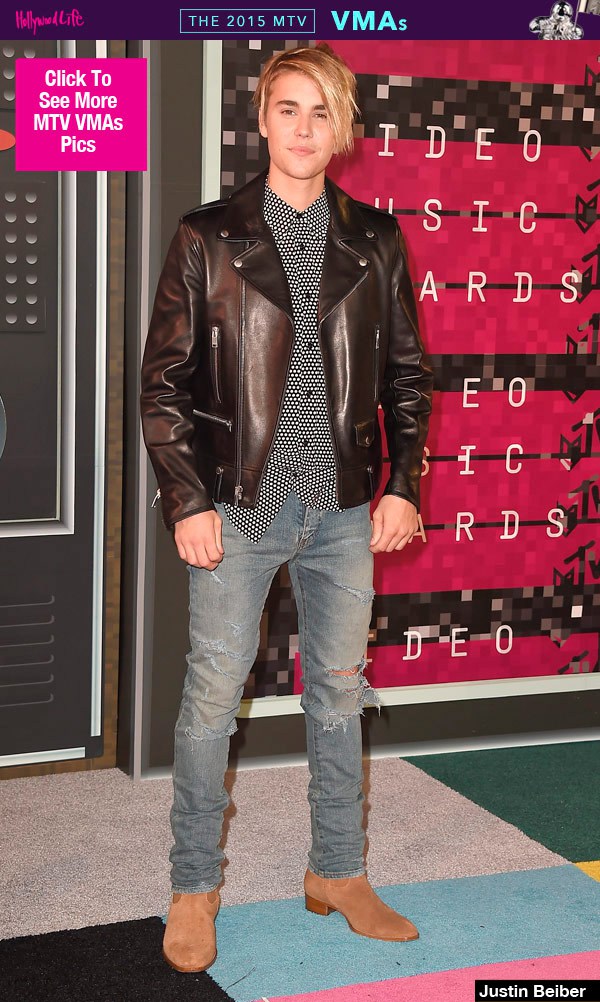 Well, let's just steer out of how absurd his hair looked. No, just stop. Stop right there, no more jokes! Why? Because he definitely rocked the cowboy look, going all retro in the 2015's! The skin tight ripped jeans is doing wonders with the sober polka dot shirt, and seriously, who has ever gone wrong with a black leather jacket? No one I suppose!
To GET THIS LOOK: Please don't imitate the hairstyle, I'd really like to warn you. Wear any shirt with abstract or monotonous designs, in contrasting colors, with a pale, blue ripped jeans and a leather jacket! No one can go wrong with this, I guarantee you!
Miley!
So Miley again huh? When she exclaimed she'll make sure MTV continues not to have a host for VMAs in the future after she ends the show, she wasn't kidding, was she? So here we have her, wearing a rainbow colored square. I don't know her inspiration behind adorning this, and how a square shaped costume complemented her other clothing items, but I do know that if you are a girl who is extremely figure-conscious, this is one outfit you should definitely wear once in a while! Maybe at Halloween eh?
To GET THIS LOOK: Take a wire and bend it carefully at 90 degree angles to achieve a perfect square. Now mount an extremely bright colored cloth on it. Cut a hole for the head, and two parallel ones for the arms. Leave the bottom open, the legs ought to breathe and move freely! Instead of the banal rainbow theme, you cant opt a gothic one with going all black.
So there you have it! Outfits that you have to try and some looks that were made to be sarcastically yours! Be sure to send in your suggestions for looks you'd want me to cover in the future events! Cheers!