News
Television
5 Reasons Why Arrow Season 4 will be a Cracker of a Season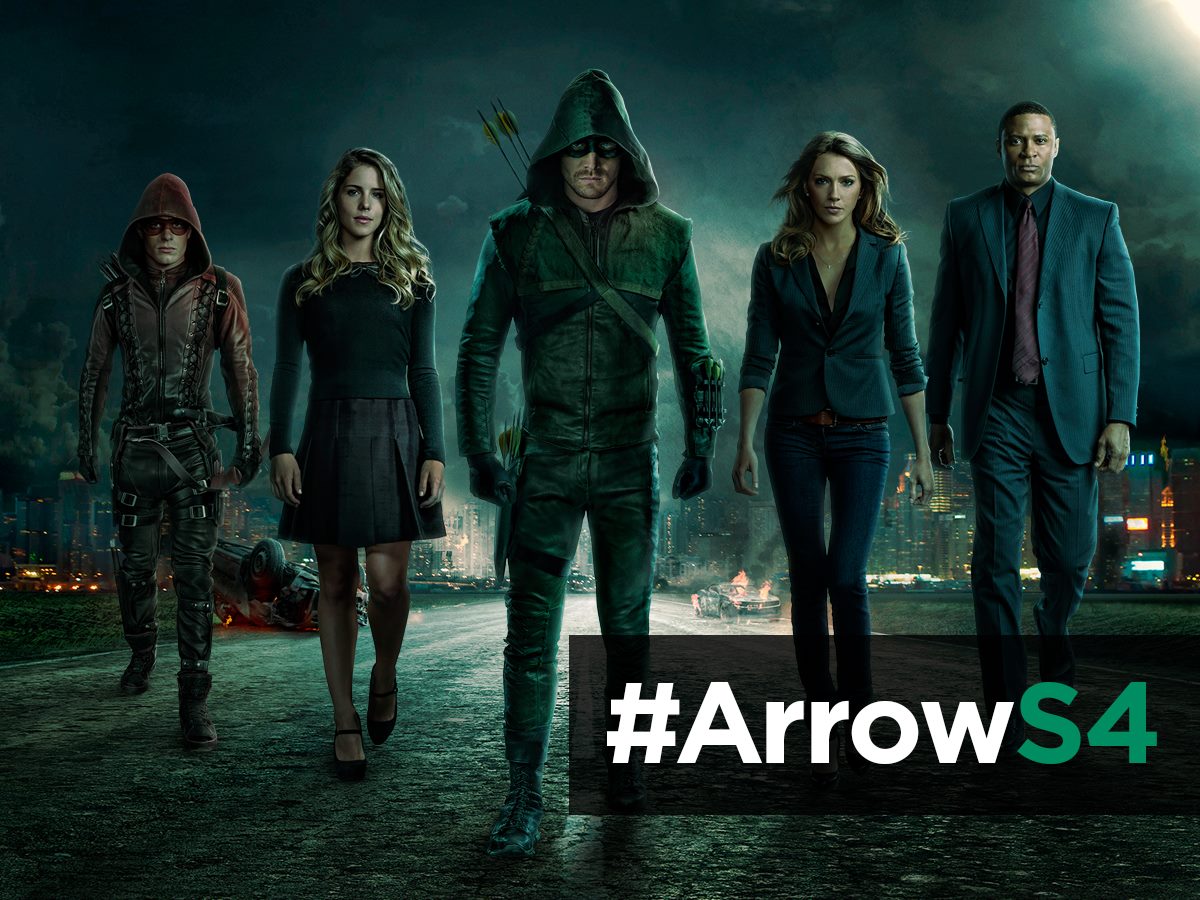 The fans of Arrow can't wait any longer for the show to arrive on TV. They are all pumped for the new season. The show-makers have finally dropped a full-length trailer for season 4, and it contains everything we love about the show and more. There are so many distinct moments from the trailer which will set your pulse racing and get you super excited for the new season. Here are 5 major reasons why Arrow season 4 will kick some serious ass:
Oliver Queen to Green Arrow:
In the opening scene of the trailer, Oliver is enjoying quality time with Felicity outside Starling city (which is now Star city), he is happy and contented with his new life, until circumstances change and force him to don the mantle of a vigilante out to save the city from a greater evil.
Damien Darhk is menacing:
The nemesis of Ra's Ahl Ghul himself, who was once part of the League of Assassins, can now be seen for real onscreen. He is sophisticated, menacing and a deadly villain. Neal McDonough (of Captain America & Minority Report fame) has been cast to play this character, which is reason enough to get all charged for the new season.
Diggle's New Armour:
Diggle has always been a sidekick with limited capabilities. But, in season 4 he will have a body armour with helmet and a suit which makes him more intimidating. His helmet gives him a look of Magneto, but it's really bad ass.
Sara's Resurrection:
It became clear after watching the trailer of "Legends of Tomorrow" that Sara Lance will be resurrected. The season 4 trailer confirmed that she will be revived using Lazarus pit. But since she's been long dead, Constantine is going to make an appearance in the show and will help bring her alive through elements of mysticism.
Felicity and Mister Terrific Team-up:
Felicity Smoak will be teaming up with Mister Terrific to work on advanced technologies at Palmer Tech. He has the ability to learn very fast, acquire new skills or absorb complex ideas in no time. He is also expected to help Team Arrow to fight against Damien Darhk in the long run.
Arrow will return on CW network on October 7, 2015.