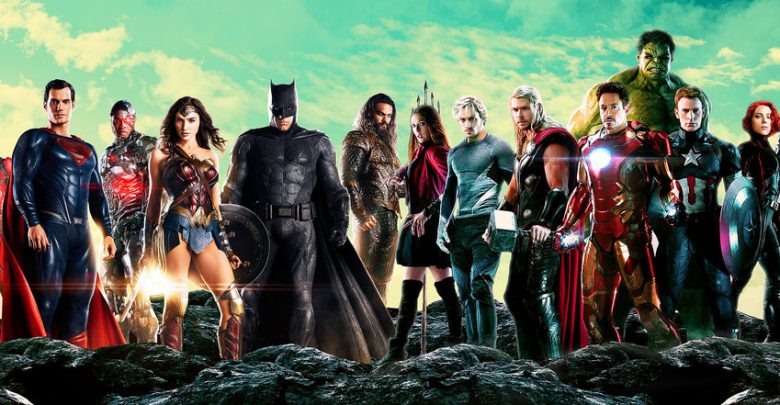 What's better than a Justice League or an Avengers movie? A JL/ Avengers Crossover movie of course. The cast members of the DCEU have welcomed the idea of a crossover with their biggest cinematic rivals. While hardcore DC and Marvel fans fight over who's the best and who's second best, the cast of the Justice League have voiced their opinions and they say AYE!!! It would be interesting to see how the biggest stars of the MCU and DCEU interact with each other under one roof.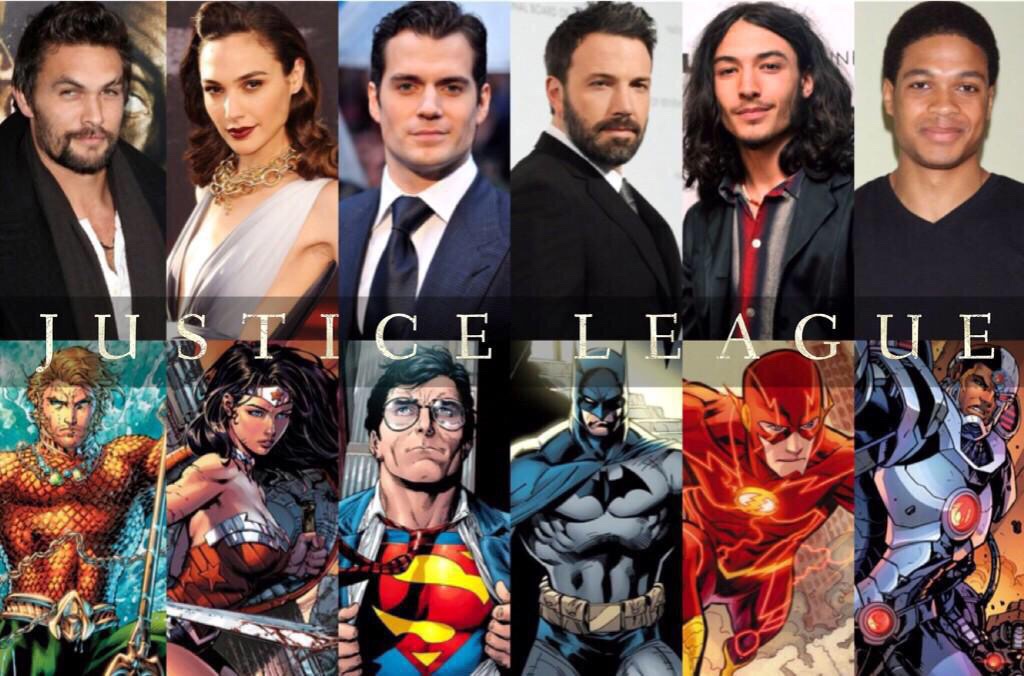 As far as the superhero genre goes, DC and Marvel dominate that segment of the market whether it be video games, toylines and related accessories or movies. As one of the oldest houses churning out scores of superhero stories since half a century, its only natural that their rivalry infected the digital age. Agreeing to a crossover, the big bad wolves of Marvel and DC – Kevin Feige and Geoff Johns have seconded the cast for being open to a DC/Marvel crossover movie. The bitterness, ladies, and gentlemen, only exist among the fans. For the Gods have spoken and they are all up for joining hands for a mother of all blockbuster.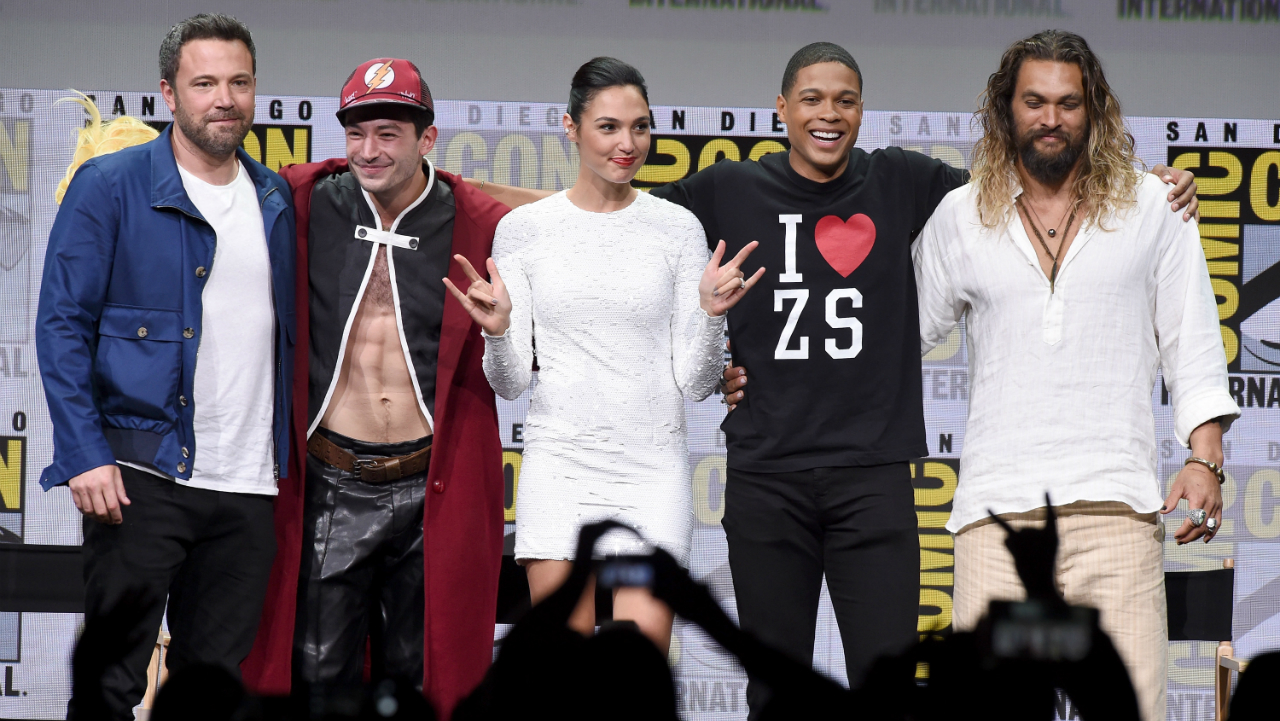 In an interview with NewsAsia, The Justice League cast members were asked about their views on the DC vs. Marvel rivalry and would it hamper the possibility of Warner Bros. and Disney, themselves bitter rivals, joining hands for a crossover. Ben Affleck and Ray Fisher give guarded replies. It's our Wonder Woman Gal Gadot and the funky and wild Aquaman Jason Momoa that seem to be the most vocal about their enthusiasm for a possibility of crossing paths with their biggest rivals.
Our King of the High Seas has this to say:
"I would love to be [in a crossover,]" Momoa said. "Hell yeah! I mean like, Hemsworth, I love him. It's like, to be next to Thor, or to be next to the Hulk. It's like 'oh, I'm going to take you out on the water and drown your ass."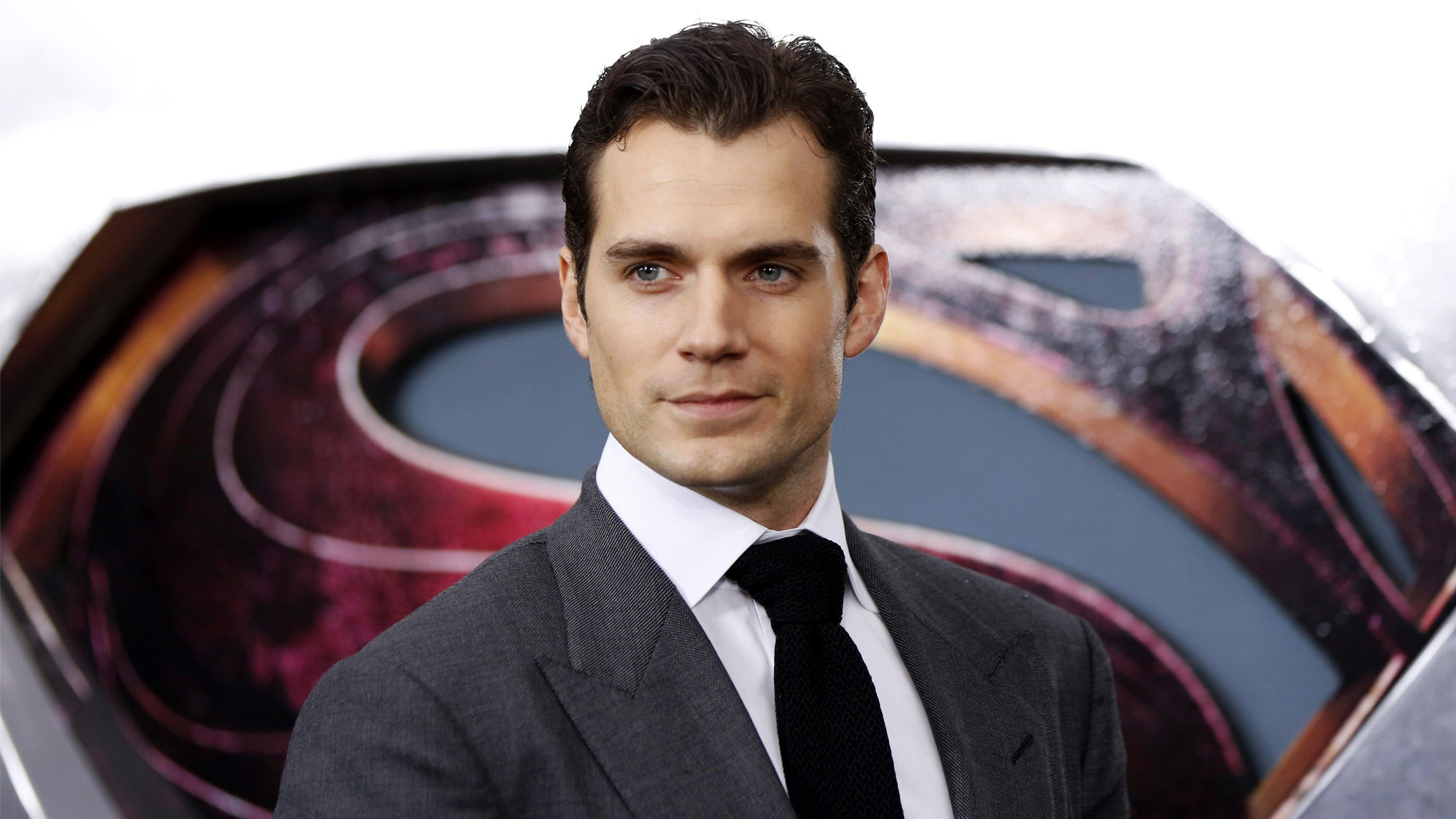 While the rest of the actors spoke their heart out, Henry Cavill gave an as usual composed and rational explanation as to why a crossover makes sense.
"It's been done in comic books and I think once stories start to run out or people feel like they've seen it all before, yeah, I think there's something there in the future."
Makes sense. Getting monotonous and repetitive is the greatest nightmare of every great film franchise. If in case of an impending scenario it does (which seems most likely with the amount of movies marvel tends to release each year), it makes sense for both great houses of the superhero kingdom to make an alliance. All in the name of keeping their subjects interested and not make them go medieval on them if the movies start becoming predictive. If this dream does become a reality, there are so many hurdles to jump over before a movie of such colossal magnitude can even be thought of hitting the screens.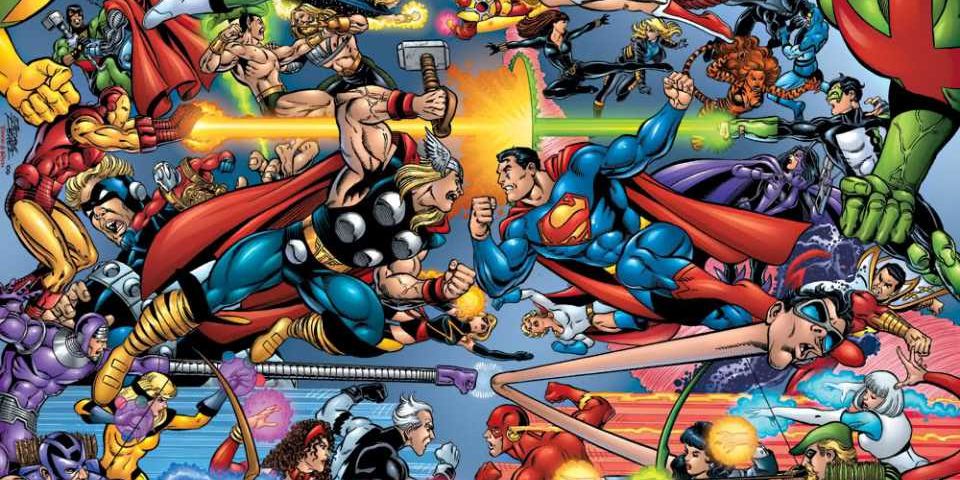 While a movie such as this would take nothing short of a miracle to come to fruition, the Marvel and DC overlords have already done this in the comic books. A Justice League/ Avengers crossover has been graced on hardback. And might I say not just once but TWICE!!!! The 1996 DC vs. Marvel Issue and 2003's JLA/Avengers are examples when two bitter rivals let go of their agonizing past rivalries to give us drool-worthy story arcs. The former happened because the God personifying DC and Marvel respectively become aware of each other's existence and engage their superheroes in duels that would decide the fate of their universe. The latter, on the other hand, was when Krona and Grandmaster made a bet which included pitting the Avengers with the Justice League. What was interesting about the former was that it had an "out of world component" –  meaning the victor of the duel was decided by the readers' votes. If a crossover happens, should the fights have an outcome decided by the audiences rather than the writers? Food for thought.
Though the movie seems like a distant dream, fans can still enjoy their superheroes separately under different banners, under different production houses. One short advice for the Marvel/Dc hater in you. Wouldn't it be better if you just let go of all the hate and enjoy the movies? So much hate will turn you into a red lantern.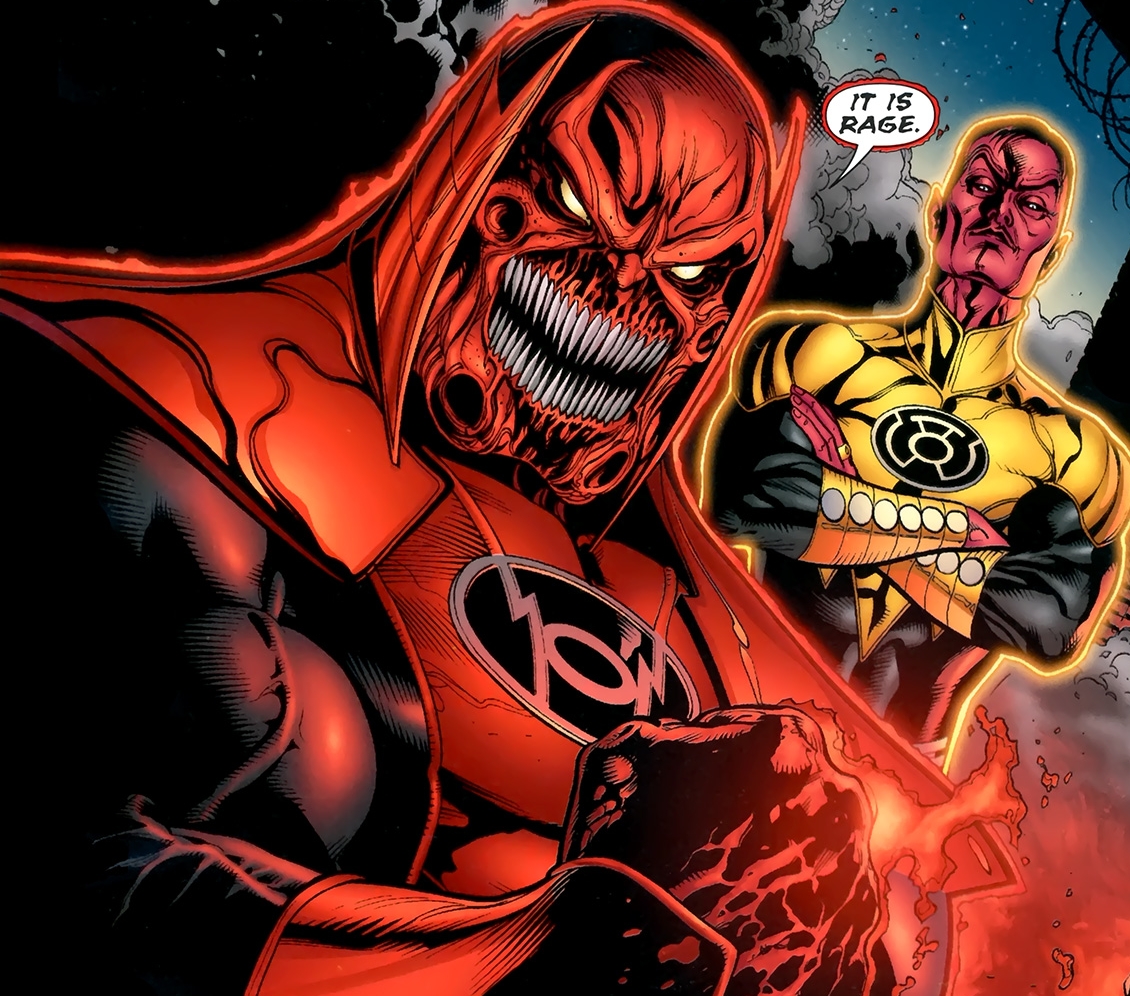 This is how a Red Lantern looks like. Do you want to be a Red Lantern? Don't be. Let go, step back and chill fellas. For this is the era of superheroes.
Don't Miss: Here's Why Marvel Cut The Most Awaited Cameo From Thor: Ragnarok