News
Television
Stephen Amell is set to wear Arrow Costume on Summerslam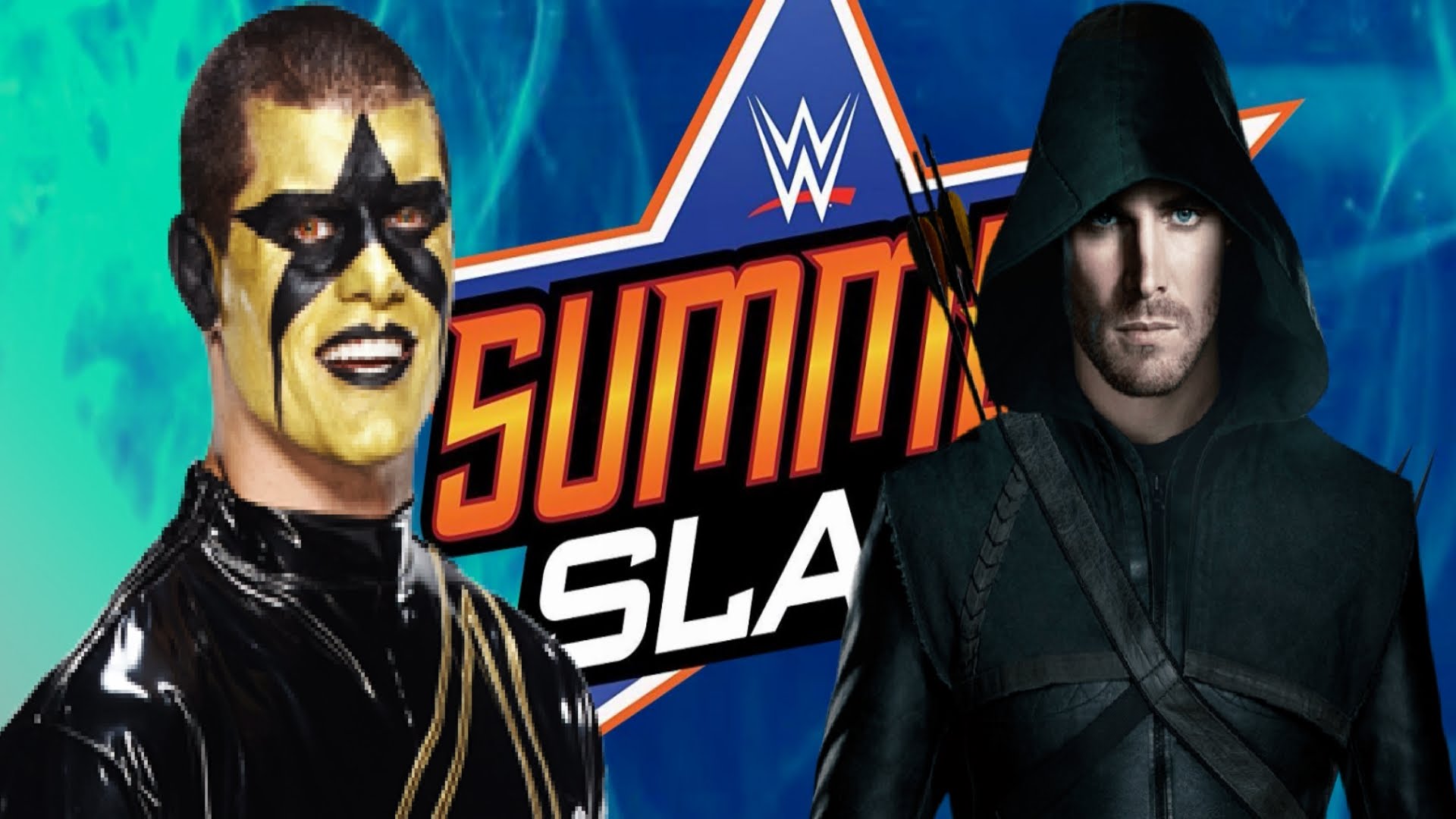 Stephen Amell seem to have taken his stint at WWE way too seriously. What began as a Twitter fight with wrestler Stardust, soon turned into an ugly fist fight in the WWE Monday Night Raw. In the upcoming WWE tournament Summer Slam, both Stephen Amell and Stardust will come face to face in the ring, after Stardust got his ass handed to him by Stephen Amell.
Stephen Amell has hyped his match with Stardust on social media by teasing that he would be wearing the Arrow costume in the ring. He said, "You didn't think I was coming without it did, you?" The event is gathering momentum with the fans with each passing day, one of the major reason is that Jon Stewart will be hosting the 4-hour event, which would be his first assignment after leaving "The Daily Show" this month.
Stephen Amell will be teaming up with Neville to take on Stardust and King Barett. All the proceeds raised from the match will go towards charity, with a portion of the proceeds going to Emily's house. Stephen Amell said: "Growing up, I loved my WWE shirts. The classic graphics with the date and arena…"So if I'm going to risk life & limb in a WWE Ring this Sunday, we're DEFINITELY doing something to raise money for charity."
Summer Slam will be aired live on Sunday, August 23 at 7:00 on the WWE Network. Will you tune into the fight, now that the stakes have been raised? Do you think it will please Arrow fans? Will Stardust make a comeback or will this fight end his wrestling career? We will soon have all the answers.
Arrow Season 4 premieres October 7 at 8:00 on the CW network.