News
4 Types of Accessories that are a Must for Girls to have These Days!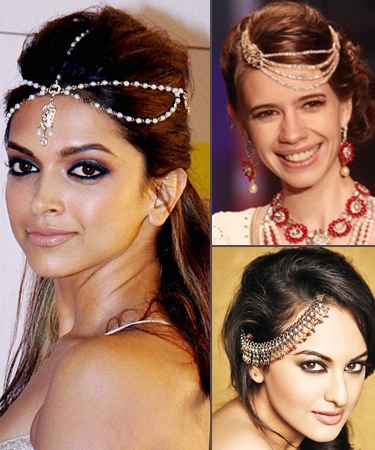 Trends are changing rapidly these days. People are leaning more towards the funky and edgy look. Girls prefer spiky and chunky bags, jewellery, footwear, etc. Girls today wear what they feel. They feel confident and want to make a mark; they will wear big, bold and chunky accessories. If they feel like it is a simple day, they will wear minimal amount of accessories. There are all kinds of girls out there. Girls who are not confident enough to carry big stuff. Girls who feel that simple suits them. My advice to all such girls is not to be afraid of wearing and trying new things. Let's talk about these accessories a bit more in detail:
STATEMENT NECKLACE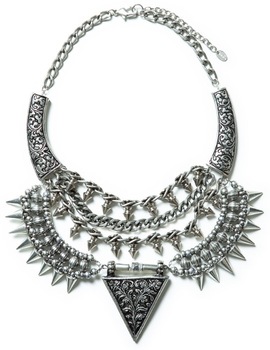 This kind of jewellery can jazz up any look within minutes. Whether you wear even a simple outfit, a chunky necklace can change your entire look. The bigger the necklace the better it looks. Bling is a necessity with these necklaces. Make sure that you don't deck yourself from head to toe. If you're wearing this kind of jewellery, everything else needs to be simple.
Image courtesy: www.aliexpress.com
THE HAIR CHAIN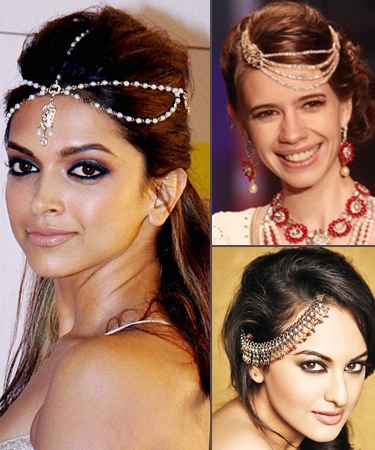 People are going crazy over this kind of jewellery. Kim Kardashian was spotted so many times wearing the hair chain. This basically changes the look of your hairstyle and I think, every girl must have atleast one kind of hair chain. You can combine this piece of jewellery with open hair, simple pony tail, high bun and actually anything. This adds to the edginess of your look.
Image courtesy: www.bollywoodshaadis.com
RINGS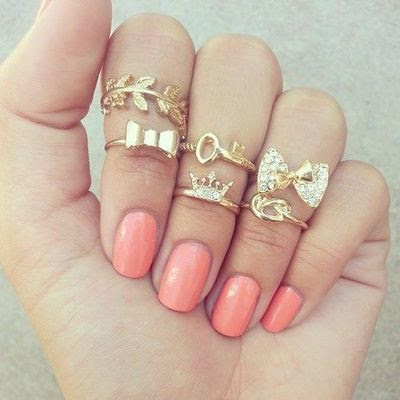 Cocktail rings and knuckle rings are the most popular this season. Knuckle rings are small, sweet and can make you look edgier any time. If you don't own these you got to have a few. You don't need to wear any other piece of jewellery on your hands when you wear this. Many celebrities have been spotted wearing these rings.
Cocktail rings on the other hands are those which are bigger in size and you don't need to wear many kinds of accessories while you wear these. There are many kinds of cocktail rings. You can choose them according to the occasion.
CROWNS & TIARAS
These go well with all girly outfits and occasions. Whether it's a girl's day out, birthday, bachelorette or even any wedding event you can wear them. They make you look younger and compliment your dress as they come in many colors. You don't need to be the special one to wear this. Crowns and tiaras make every outfit look very girly and apt for any occasion. Wear tiaras made out of fresh flowers to give an extra oomph to your hair. These look good with open hair, messy buns, etc.
Image courtesy: www.aliexpress.com
Experiment with what you wear, how you look. If you feel happy and confident just put up a smile and don't bother about what other people say.