News
Haleem – Heaven in Urn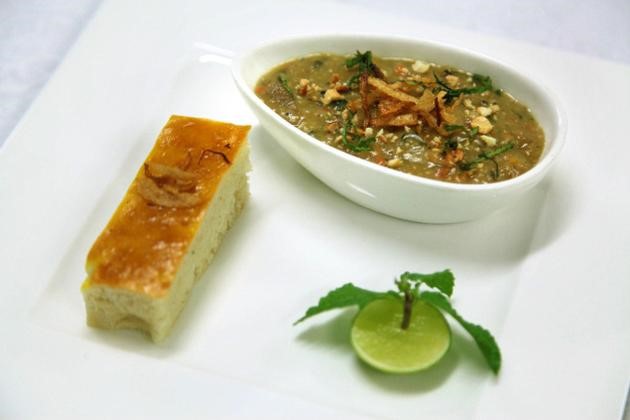 Haleem, a Nawabi porridge which pulls us to the seventh heaven was brought to Hyderabad by the Mughals. This special Nawabi cuisine is prepared by the special cooks / Khan samas; who endeavored by making the dish to suit the royal palate. It occupies the first place in the menu of Iftar (meal eaten during Ramdan, after sunset). The dish promises to be very high in calories and also provides instant energy with slow digesting & fast burning ingredients. It is a special dish in muslim weddings and other special occasions.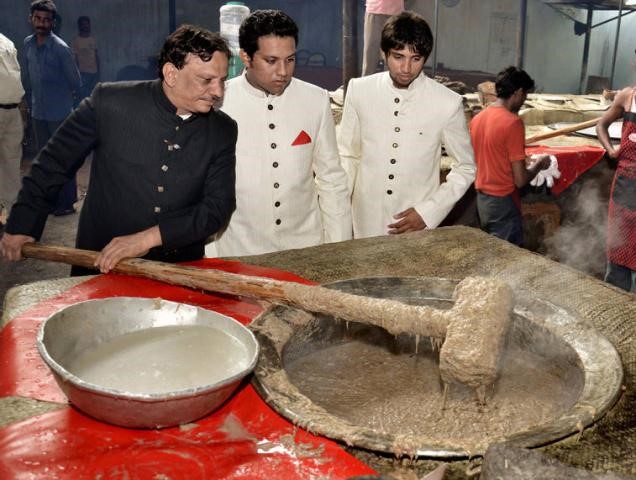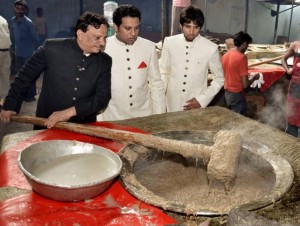 The preparation of haleem is considered to be an art in cooking. It needs a lot of groundwork to be done. It is prepared in a batti or mud pot and bricks kilns on slow fire. Its supremacy depends on its ingredients, high quality mutton, ghee, lentils, wheat, barley and many more spices which are added. It is cooked on a slow fire for twelve long hours. Two or more men are engaged to mix the ingredients thoroughly using huge wooden ladles. The whole twelve hour effort brings out the luscious, soft and smooth texture with mozzarella like stretchiness to the dish. It is then served by garnishing it with ghee, coriander, fried golden onions, cashew nuts, almonds, pieces of eggs topped with shorba. Just a gaze at this exquisite dish makes the mouth water and leads us to euphoria.
This paradise is being transported to other cities too to make others also relish this dish. Last year Pista House opened its outlet at Bengaluru and they are planning to open in other cities too. A master plan has been made to introduce this delicious stew globally.
Here are famous five Haleem places at Hyderabad for Haleem devotees:
Paradise:  Paradise! What a name, which is of great fame.
                     Haleem here is not same; Hyderbadi's adore it like a dame.
Pista House: Pista House is another place, where people race.
                          Its haleem tastes like craze, that makes people praise.
Shah Ghouse: Shah ghouse is a house, where we get Haleem with click of mouse.
                             Or people go there with spouse, to enjoy in this house.
Sarvi:Sarvi is another place to relish the amazing Haleem dish.
            Where they furnish with the eye-catching garnishing.
555 Cafe: Triple five cafe is a center, where Haleem is its inventor.
                    It is made by special mentors, thanks to its creator.
Haleem itself is a complete one dish meal. Ramadan –Haleem go together.