Football
Bastian Schweinsteiger: The 'Needed' One?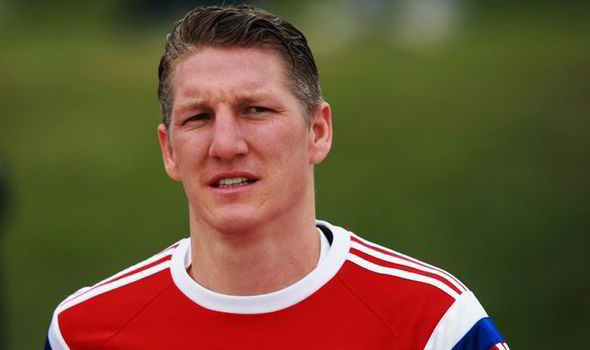 How do you know that evolution has taken place in the world of football? There aren't a lot of statistics about that, but when you go from Anderson to Bastian Schweinsteiger in the midfield of a team, you know you have grown and evolved for good.
Of all the players linked with Manchester United this transfer window, Schweinsteiger was the one I didn't expect. Even so, I never thought it would actually happen. However, Ed Woodward showed his worth and got one of the best midfielders of our generation. He has grown into the beast that we call 'The Tiger' today. When he made his first appearance for Bayern Munich in 2002 as a wide-angled midfielder no one would have thought that he'd become one of the main players of the club in just a couple of years and then eventually go on to become the captain of Germany.
We all know the abilities that Bastian can demonstrate and never have I ever doubted it. His prowess for long-distance shooting and his confidence with the dead-ball makes him a player worth having in your team. A free-kick specialist- who can also win you games when you least expect it. Initially, he started as a left winger but later realised that he's better off in the middle and it proved to be true as a holding role is best fitted for him. He can play at number of positions, be it central midfielder, attacking midfielder or a defensive one.
A long driven problem with Manchester United has always been the midfield. When players like Scholes and Fletcher grace the middle with their presence, it's hard to find a replacement in players like Anderson and Cleverley which clearly didn't work for us. Last season, Carrick was our god given gift along with Rooney who was being played out of position. With the emergence of players like Ander Herrera and Juan Mata, we saw some respite but there's only so much they can do. The man who has been dubbed 'The Brain'- Bastian Schweinsteiger can be a future replacement for Carrick who is now 34 and play an important part to relieve the tension in the midfield and hopefully, we will see more creativity.
Having lost Nemanja Vidic and Patrice Evra in 2014, the club has faced a huge blow in terms of leadership. Wayne Rooney has stepped up and led the club to the top four victory but there's still something missing. Bastian Schweinsteiger shows will, motivation and has the 'never-say-die' attitude that Manchester United has been known for all along. Having him alongside Wayne Rooney will see us through the greatest of the victories not only because of the gameplay, but also because of the mentality we showed throughout the game.
Lastly, a player of Bastian's calibre and status joins your club and you can help but count the individual, club and international trophies the lad has won. This only adds confidence to the team and to the fans all around the world. He's won 8 Bundesliga titles with Bayern Munich, one Champions League trophy, seven DFB Pokal trophies and many more. Internationally, he recently won the FIFA World Cup 2014 and that says a lot and individually, he has been named 'Footballer of the year 2012-13', ESM team of the year, FIFA World Cup team of the year 2010 and many more. Here's wishing Bastian good luck with his new team and hope he achieves more than he can handle.