News
5 Famous Must Have Shoes for Girls from the Famous Indian States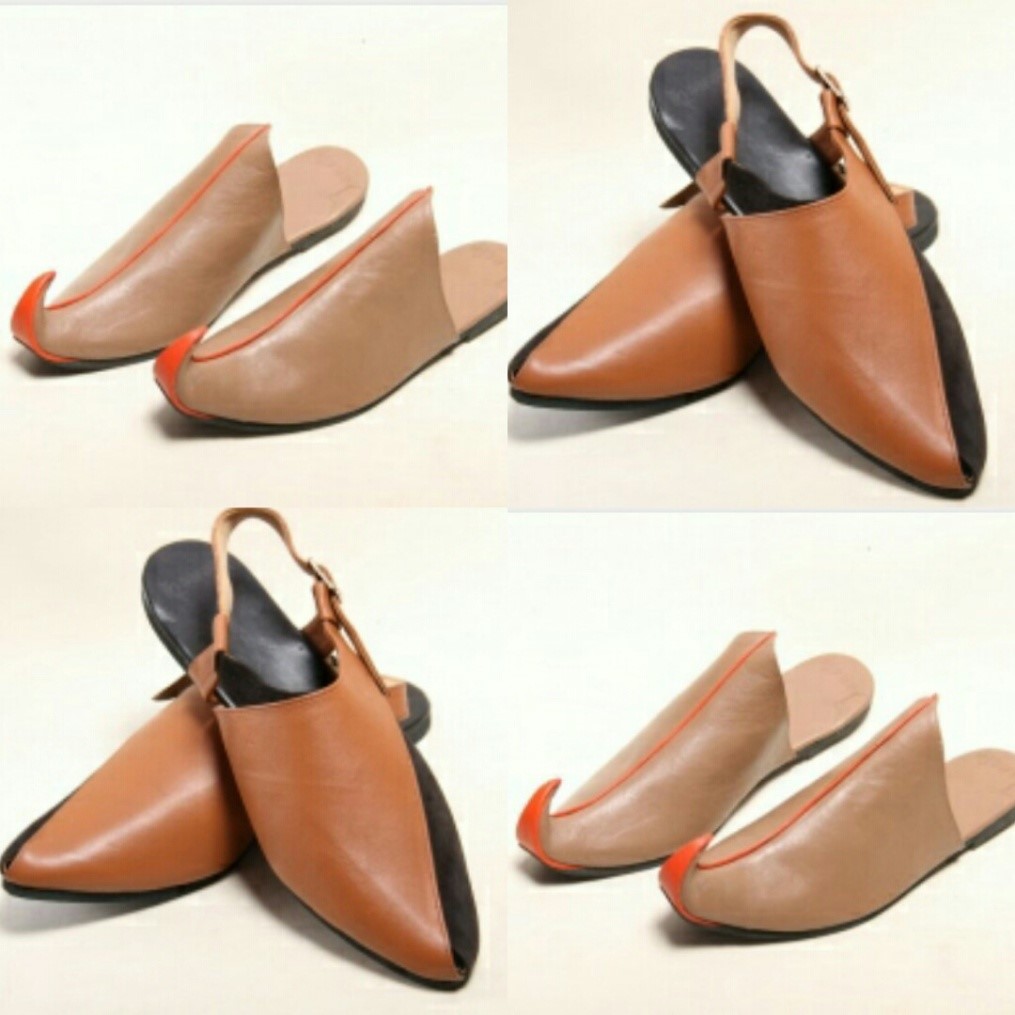 There are a handful of things that drive women crazy. By this men would be wondering, what's there to drive them, they are already crazy… Hold on folks… All over the world, women share this common adrenaline rush. Three words are the key to her heart, I love you… Naah!!! The magical words- shoes, bags & SALE, bring endless joy to a woman's heart. The fashion statement of every individual woman defines her existence in this world. For every single occasion, she knows what suits her and the elements that compliment her.
There is a saying by Marilyn Monroe– "Give a girl the right shoes & she can conquer the world".
A girl has shoes for every occasion, be it a wedding, office party, formal day or a house party. Name it and she has it. It is very difficult to categorise the types of shoes. The creative minds are working day and night for the enhancement of our wardrobe. From origin of the shoe to the modern types of shoes, the market has seen a transition. From the bare foot to the wooden shoes, fury shoes to the cowboy boots, from Paragon slippers to Jimmy Choo shoes, a variety of them are strewn all over.
Even in India there are so many types of shoes, every State in India has a different type of shoe to go with their traditional dresses. These shoes now are making a fashion statement all over the world.
Although the list is never ending and to shorten it, I bring the 5 famous must have shoes from the famous Indian states.
Punjabi Jutti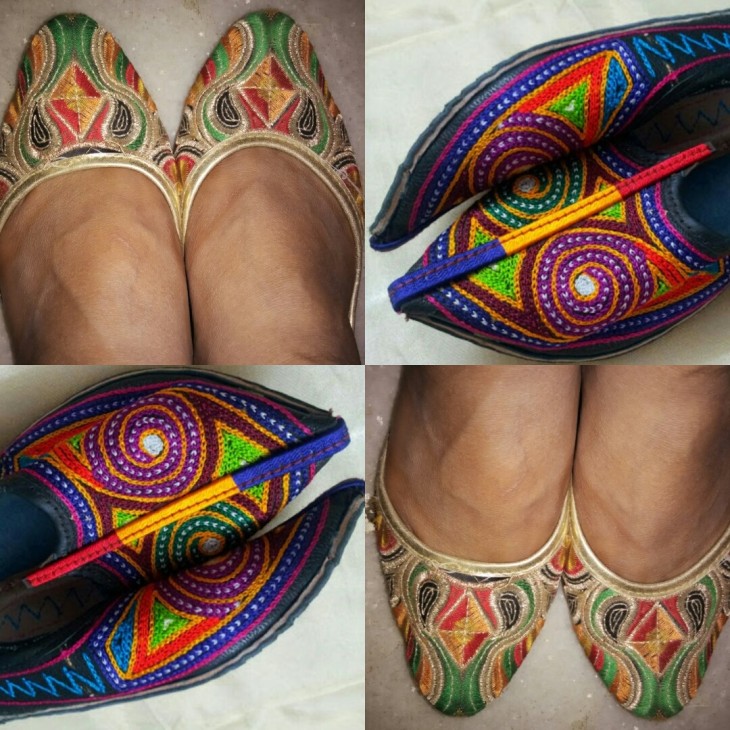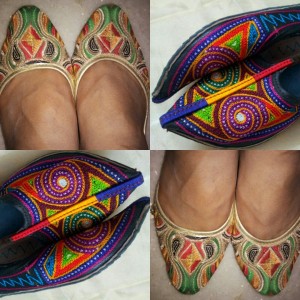 Lovable, adorable traditional and defines the traditional Punjab. This footwear hails from the Northern India. It made up of leather, with extensive embroidery on it. One of the most remarkable features of this jutti, is that they have no left or right distinction. While rushing for a party, you need not struggle with left or right confusion. These juttis are available for men as well, with a sharp extended tip. These juttis add a spark to the attire, favourites among college-goers as they are very comfortable as well.
Kolhapuri Chappal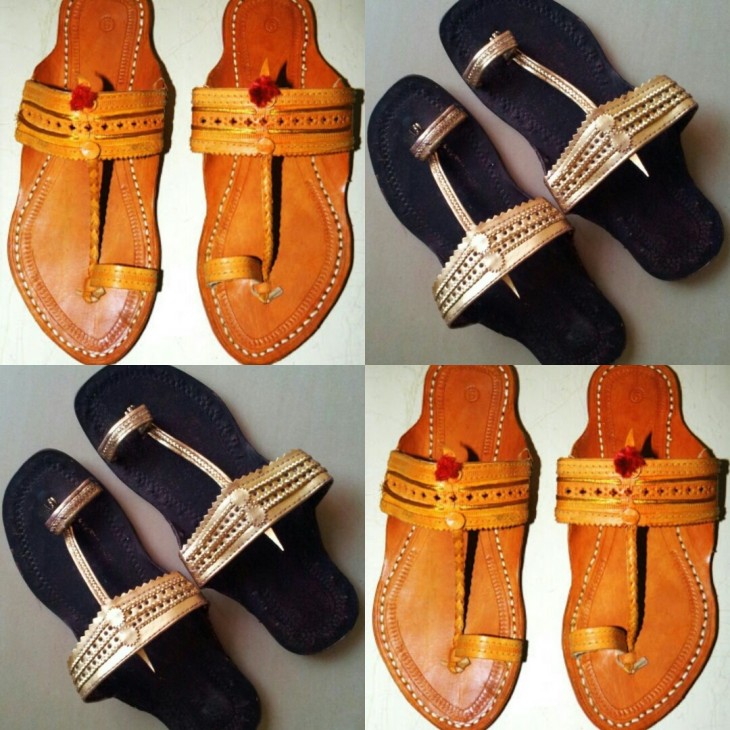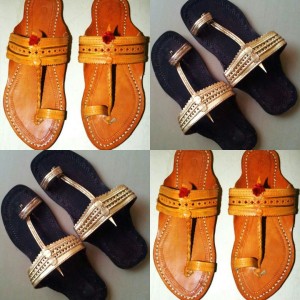 These handcrafted leather slippers hail from the southern district of Maharashtra, Kolhapur. This open-toed footwear is tanned using vegetable dyes. Earlier, these chappals were available only in natural shades. But, today due to increasing demand, these are available in different colours and designs. These are comfortable and fancy at the same time and add glamour to a woman's attire. However, these chappals are also available for men which compliments with the traditional kurtas and sherwanis.
Jaipuri Mojaris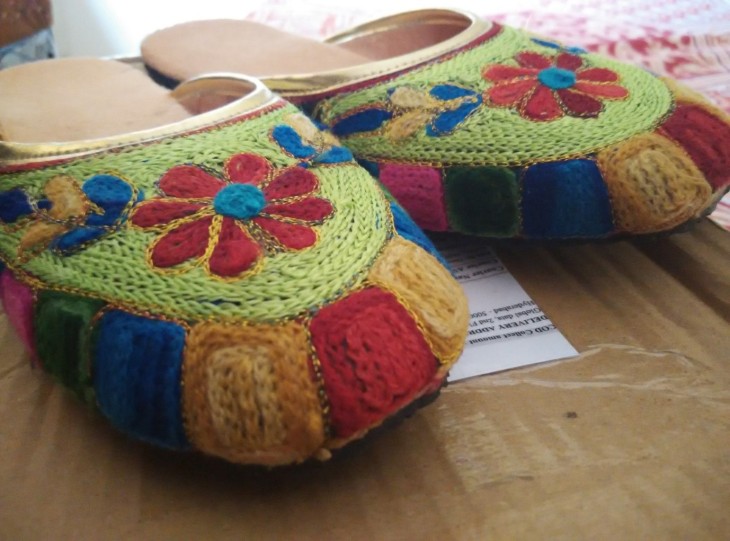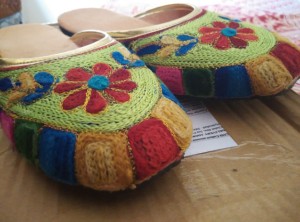 These mojaris from the vibrant state of Rajasthan are a must have for any girl. Its handcrafted footwear, a transformed version of the juttis. This footwear is pocket-friendly, and you can choose from a wide range of varieties and colours. The tourists from overseas are also a fan of these mojaris.
Goan Janota Shoes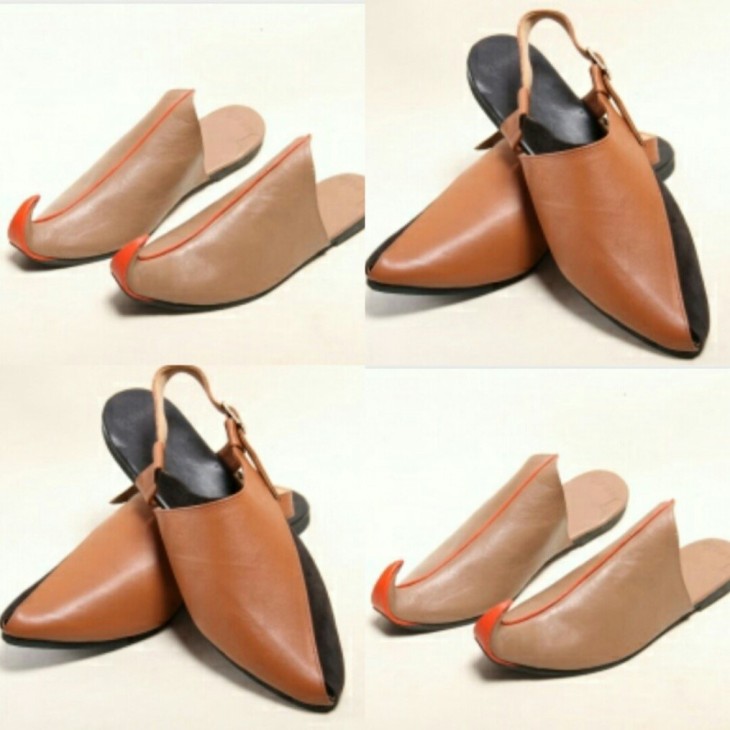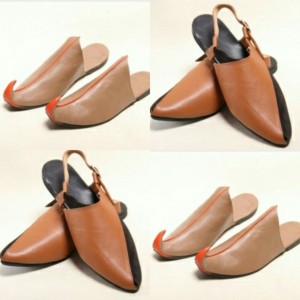 Janota Goa footwear is handcrafted, with a hint of Portuguese influence. The word "Janota" means style in Portuguese, hailing from the beaches of Goa. It is crafted and inspired by the nature with a pinch of fairy tale extravaganza. These are comfortable, beautiful, and available for both the genders. It embarks the footwear trending of modern era.
Kolkata Jute Slippers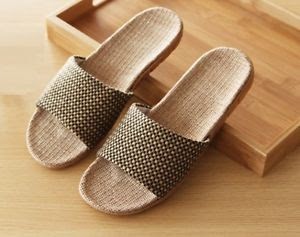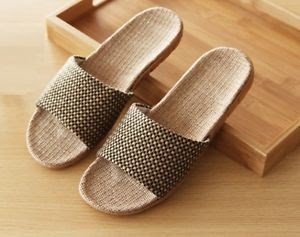 India ranks first in the production of jute. It was one of the small scale industries, which was set-up in West Bengal. The journey began with jute bags, sacks and today jute slippers rule hundreds of hearts. A perfect wear for a lunch party or window shopping Sundays. It is one of the cheapest shoes made for a woman. Just a caution tip, protect them from water; these babies are hydrophobic in nature.