Politics
5 Things You should Know about Indo-Bangla Land Boundary Agreement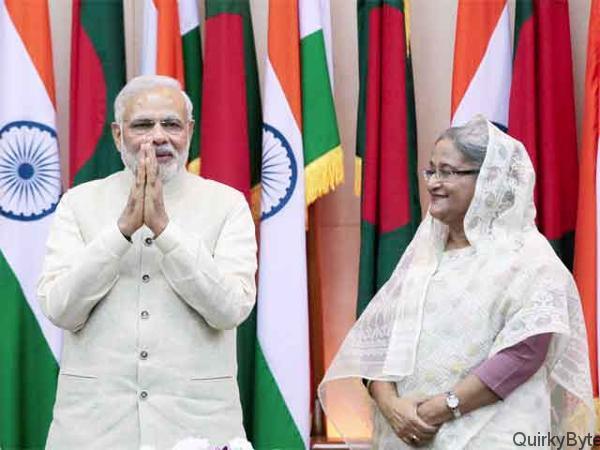 After a decade of bilateral negotiations, India and Bangladesh decided to bury their differences and entered into a historic land boundary agreement to settle 4,096 kilometres long border dispute and foster trading relations between the two countries. The West Bengal Chief Minister Mamata Banerjee accompanied PM Modi during the time of signing up of an agreement which paved the way for over 50,000 stateless people to finally have a national identity. Here are the 5 things you must know about the deal apart from redrawing the map
Indian Companies are allowed to use Chittagong Port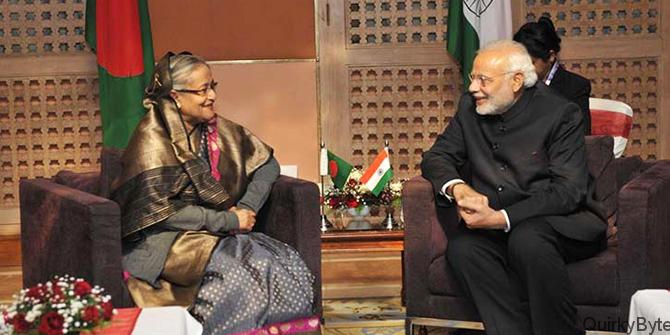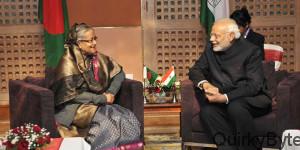 As part of the package, it's been agreed that Indian cargo vessels will be able to use strategic Chittagong and Mongla ports in Bangladesh. Presently, Indian ships have to travel to Singapore to offload cargo into vessels and then come back to Bangladesh, which takes around 30-40 days, but this will considerably reduce their travel time and costs.
Huge Line of credit announced by PM Modi to Bangladesh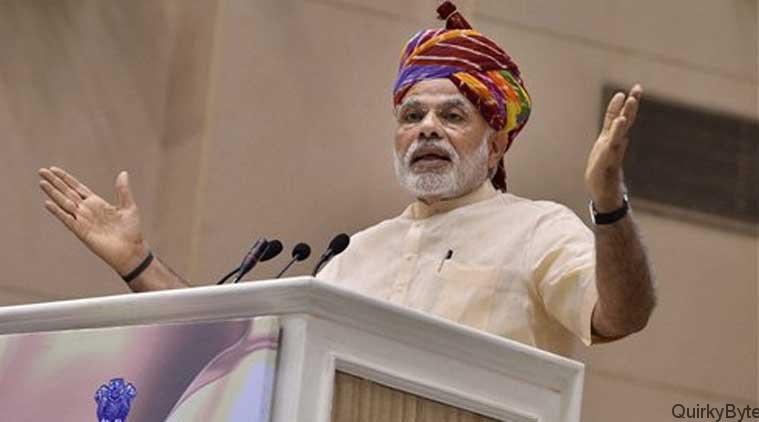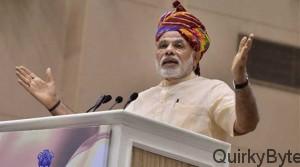 Mr. Modi announced a $2billion line of credit for Bangladesh to finance its power, infrastructure, health and education projects. The PM also made a commitment to double the power supply to Bangladesh from 500 MW to 1100 MW in two years.
Launch of Bus service and Consulates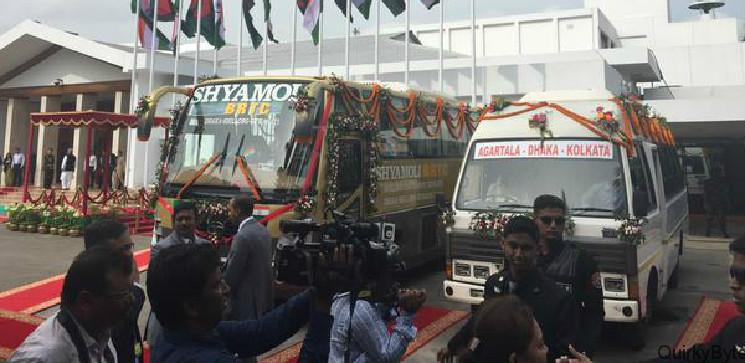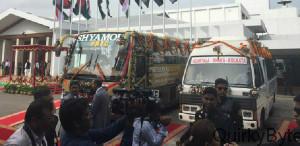 During the diplomatic visit to Bangladesh, Mr. Modi and Sheikh Hasina flagged off two bus services that would connect North-eastern states to Kolkata. As a result, Bangladesh would be able to use Indian territory to access markets in Nepal and Bhutan. Moreover, India announced opening up of two new consulates in Sylhet and Khulna in Bangladesh, whereas a new Bangladesh consulate will come up in Guwahati.
Security Cooperation to combat crime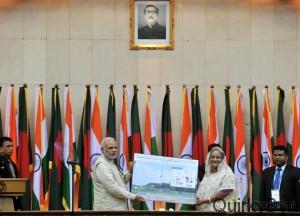 Indian and Bangladesh reached a broad consensus that there is a serious problem of human trafficking, smuggling, circulation of fake currency etc with Bangladesh as a major transit point. The coastguards of both the countries signed an MOU to increase cooperation with each other to deal with this menace effectively while both the heads of State vowed to crackdown on the criminal elements impeding relations of two countries.
India-specific SEZ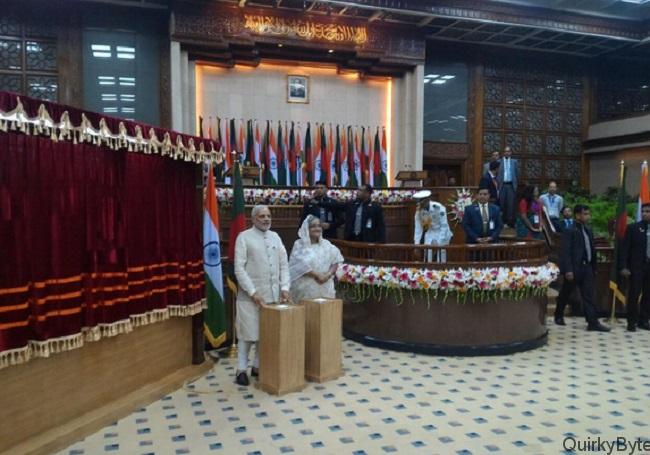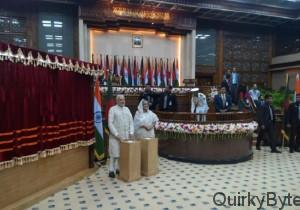 In an unprecedented move, the government of Bangladesh offered a specially designated economic zone exclusively for Indian companies. Such an agreement would allow big Indian companies to invest in Bangladesh, bridge trade deficit and tackle the issue of unemployment. Companies like Reliance Power, Adani have decided to make a multi-billion dollar investment into the Bangladesh power sector.