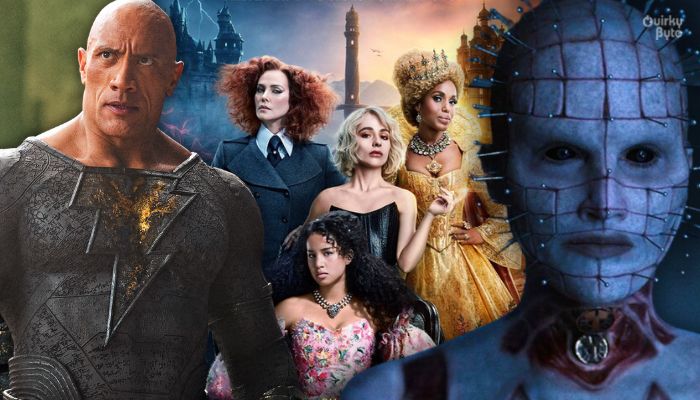 September has been quite impressive as Brahmastra has been making swings worldwide. Pinocchio was a grand launch, and everyone loved The Woman King. But will October have as much content for us? Be assured, my fellow binge watchers, because you are covered. There is plenty to look forward to. So, here's a list of the ten most exciting movies releasing in October 2022.
Amsterdam
This theatrical event involves so many big names that you'd lose count. Christian Bale plays Burt, Margot Robbie is Valerie, John David Washington from Tenet is Harold, Robert De Niro is Gil, Zoe Saldana is Irma, and Rami Malek is Tom. Besides them, we've also got Anya Taylor-Joy, Michael Shannon, Taylor Swift, and Chris Rock. Directed by David O. Russell, this film is a period-based comedy and murder mystery set in the '30s. It follows three friends, Burt, Valerie, and Harold, who witness a murder and become suspects. They uncover one of the most outrageous plots in American history. And I believe you just have to watch this one as it also comes out on October 7.
[adinserter block="1″]
Luckiest Girl Alive
This is another high-profile thriller that features Mila Kunis. She has also produced this movie based on the best-selling novel of the same name written by author Jessica Knoll. Kunis plays a writer named Ani Fanelli whose dream life in New York city finally starts to unravel. But her success story almost hits a snag right in the beginning as the truth about her disturbing high school history comes to life. Now it'll be interesting to see if she can confront that horrid truth and still lead her dream life.
[adinserter block="2″]
Hellraiser
This franchise is finally returning to its glory after scaring us throughout the 90s and the early 2000s. Director David Bruckner gave us a spine-chilling horror thriller, The Night House, back in 2020. Now he is reviving Hellraiser with a reimagined story. It involves a young woman who must battle the sadistic, supernatural forces behind a mysterious puzzle box that was responsible for her brother's disappearance. The Hellraiser is also coming out on October 7.
[adinserter block="4″]
Halloween Ends
Finally, the beef between Michael Myers and Laurie Strode would end. 2018's Halloween turned out to be a direct sequel to the original film that came out in 1978. Then as we thought Michael Myers was burnt alive, he returned in 2021's sequel, Halloween Kills. The saga of Strode and Myers will end on October 14. Hopefully, this 13th film will mark the end of this slasher thriller franchise for at least a decade!
[adinserter block="16″]
The Curse of Bridge Hollow
Marlon Wayans stars in this self-produced Netflix movie. It is another spooky movie that keeps up the Halloween vibe. Waynes plays a father who teams up with his teenage daughter, played by Priah Ferguson. You've loved her in Stranger Things. And now you will enjoy her performance in The Curse of Bridge Hollow. In this horror comedy, she and her father have to save their town from a spirit that causes Halloween decorations to come to life. It also hits Netflix on October 14.
[adinserter block="11″]
Black Adam
The hierarchy of the DC Universe is about to change as Dwayne Johnson finally arrives as Black Adam. This is a character who can even beat Superman with his magic. And we're going to see him take on the Justice Society of America, which includes heroes like Hawkman, Atom Smasher, Doctor Fate, and Cyclone. Amanda Waller will call in the JSA.
[adinserter block="17″]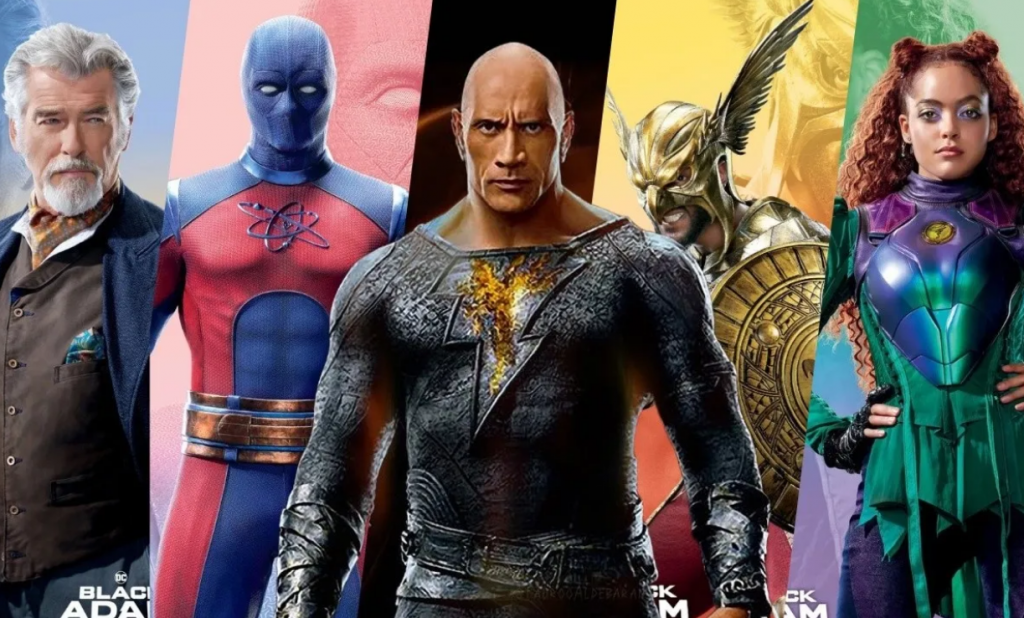 But in a crazy turn of events, Black Adam and the JSA will have to toss their beef aside as a new threat emerges. A military leader, Marwan Kanzari, will be possessed by a demon and turn into the villainous Sabbac. And he is said to be even more powerful, so the JSA and Black Adam will have to work together if they hope to stop him. The movie arrives on October 21.
[adinserter block="10″]
Raymond & Ray
You've got to be excited because these brothers are played by Ethan Hawke from Moon Knight, and Ewan McGregor, aka Obi-Wan Kenobi! They play half-brothers Raymond and Ray, who have lived in the shadow of a terrible father. But their father's funeral gives them a chance to reinvent themselves. There's anger, there's pain, there's folly, there might be love, and there's a bit of gravedigging. And we'll see them let it all out in this comedy!
[adinserter block="5″]
Ticket to Paradise
George Clooney and Julia Roberts reunite on the big screen. They play exes who share a mission to stop their lovestruck daughter from making the same mistake they once made. But instead of stopping their daughter, will this mission rekindle their own romance? Only time will tell. Universal's Ticket to Paradise releases theatrically on October 21.
[adinserter block="6″]
The School For Good and Evil
Netflix plans to introduce us to their own Harry Potter-Esque Wizarding world with this new family movie. They hope to make it a big fantasy franchise based on the novel series by Soman Chainani.  Directed by Paul Feig, the movie is about two misfits who are also best friends and get transported off to a magical school together. But they'll be divided into different groups of Good and evil, not Gryffindor or Slytherin.
[adinserter block="9″]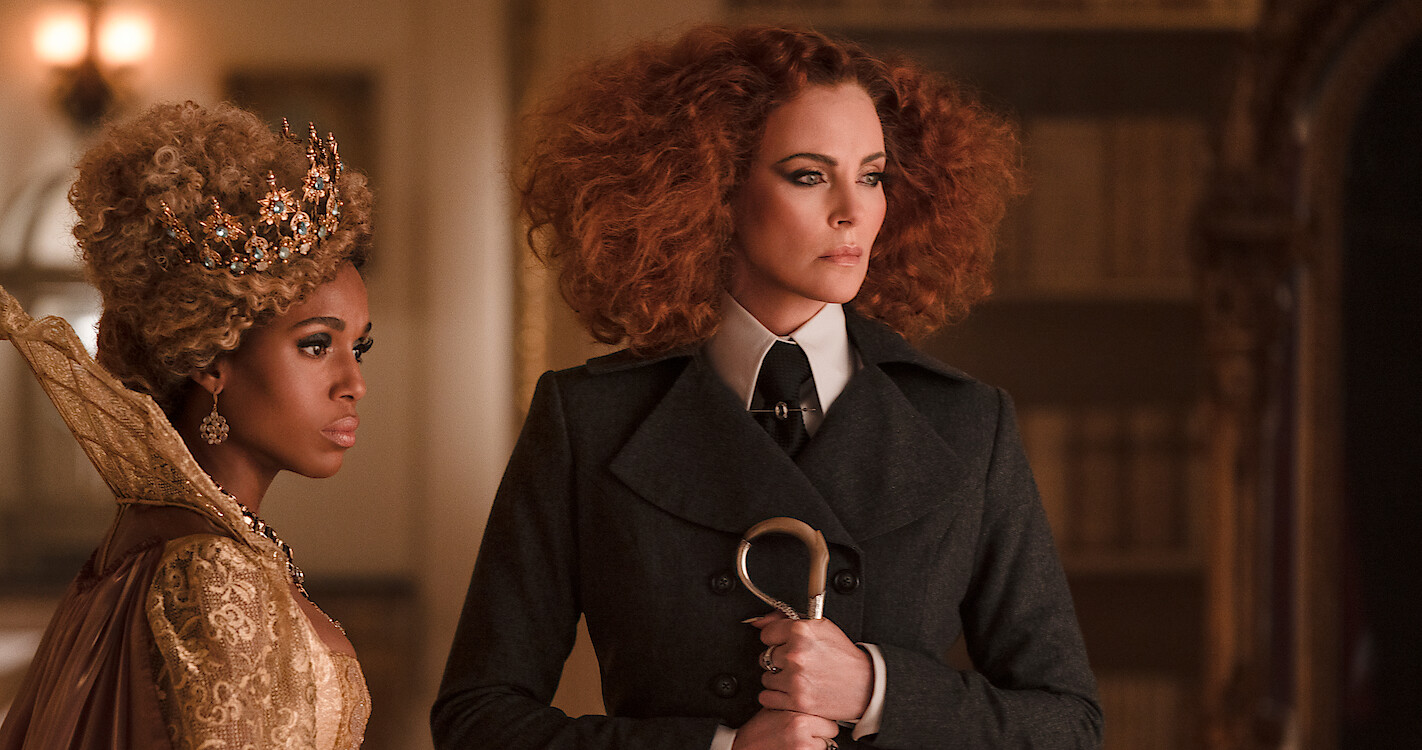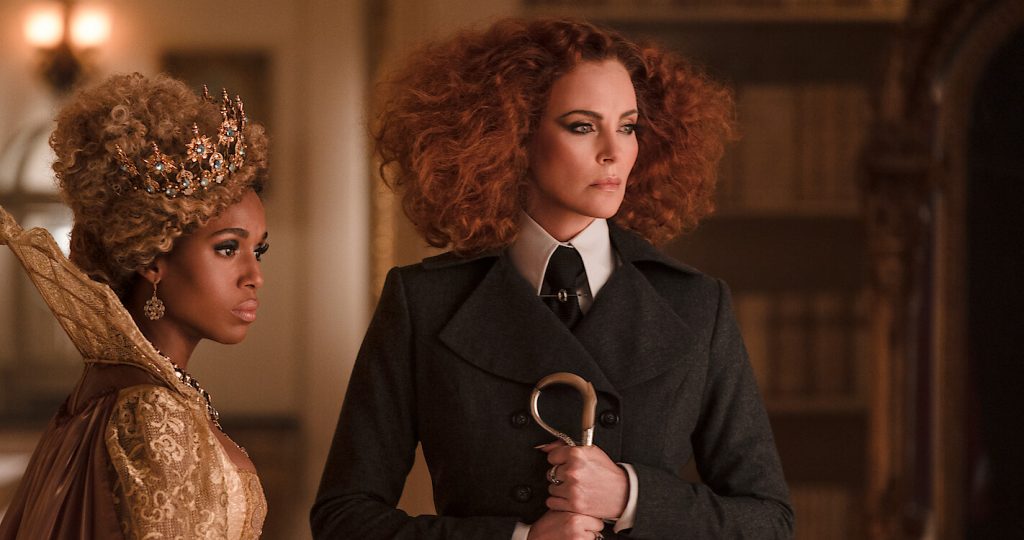 In these groups, the good kids learn to be fairy tale heroes, and the bad kids learn to be villains and murderers, and monsters. And you'll love this film's massive cast as it stars Charlize Theron, Laurence Fishburne, and Michelle Yeoh, among others.
Which of these Movies Releasing in October 2022 are you excited about? Let us know in the comments.
Follow us on Facebook, Instagram & Twitter for more content.
Also Watch:
[adinserter block="51″]