In the Guardians of the Galaxy Vol. 1, Groot sacrificed himself to save the fellow team-mates from inevitable death. It was truly heroic and a noble act, for moment fans cried at the loss of Groot but then he re-appeared as Baby Groot which brought a smile to everyone's face. James Gunn was seen dancing behind Drax's back and then reprised his role in GOTG Vol. 2 uttering the phrase "I am Groot", voice-over given by famous actor Vin Diesel.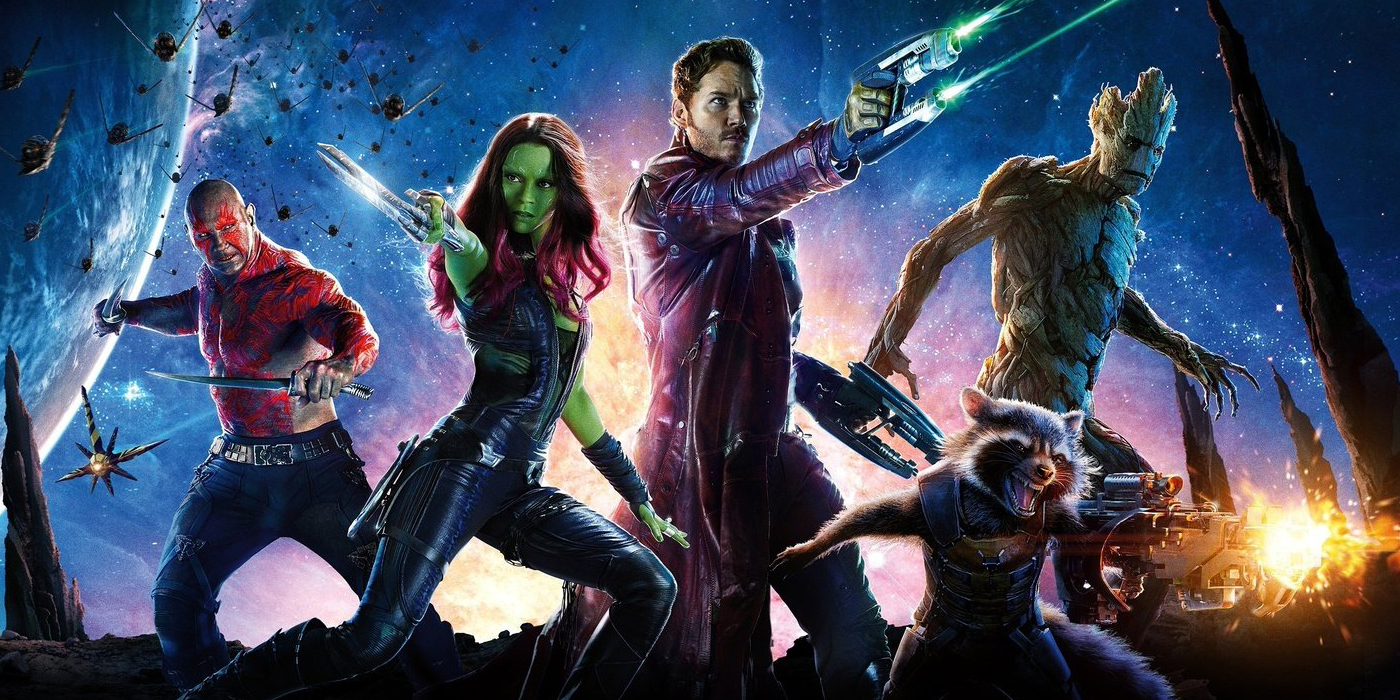 In 2014, the studio almost achieved the impossible with the spectacular success of Guardians of the Galaxy. Only the passionate fans of Marvel comics were fully aware of characters – Star Lord (Chris Pratt), Gamora (Zoe Saldana), Drax the Destroyer (Dave Bautista), Rocket Raccoon (Bradley Cooper), Groot (Vin Diesel), Ronan the Accuser (Lee Pace) etc.
It was one of the most amazing marketing campaigns by Marvel, as they managed to not just introduce these characters well, instead made audience adore them more than expected.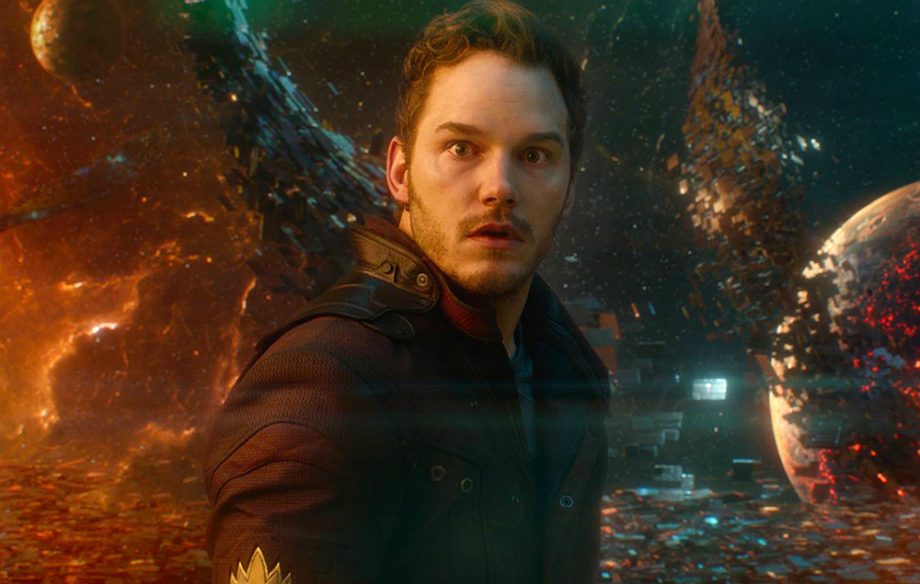 Chris Pratt played the role of Star Lord/Peter Quill in his own inimitable style with immaculate comic timing. The most powerful secret of Guardians series was the identity of Peter Quill's father. In comic-world, his father is Jason Quill (J'son of Spartax, Emperor of Spartoi empire, second son of Galactic Emperor) but that wasn't the case in the movie.
Kurt Russell brought into the cast and portrayed the role of Peter Quill's father. He is playing Ego the Living Planet.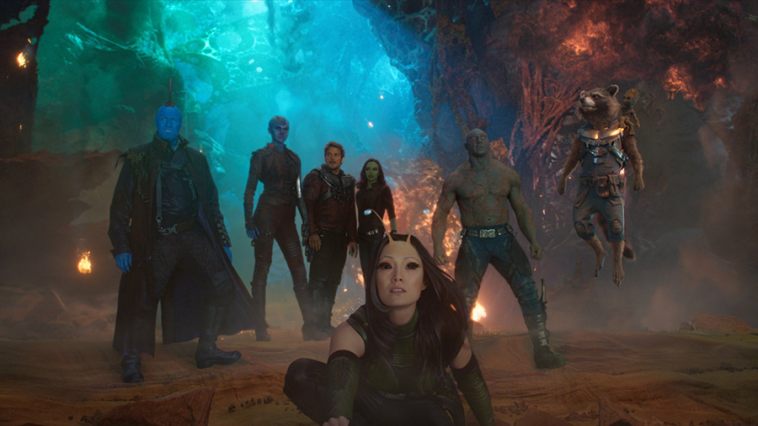 The sequel to the popular Guardians of the Galaxy Vol. 1 picked up from where the first movie left off The Guardians of the Galaxy 2 had all the main characters and more in it.
The characters of Guardians of the Galaxy 2 include – Star Lord (Chris Pratt), Gamora (Zoe Saldana), Drax the Destroyer (Dave Bautista), Rocket Raccoon (Bradley Cooper), Baby Groot (Vin Diesel), Nebula (Karen Gillan), Mantis (Pom Klementieff), Yondu (Michael Rooker).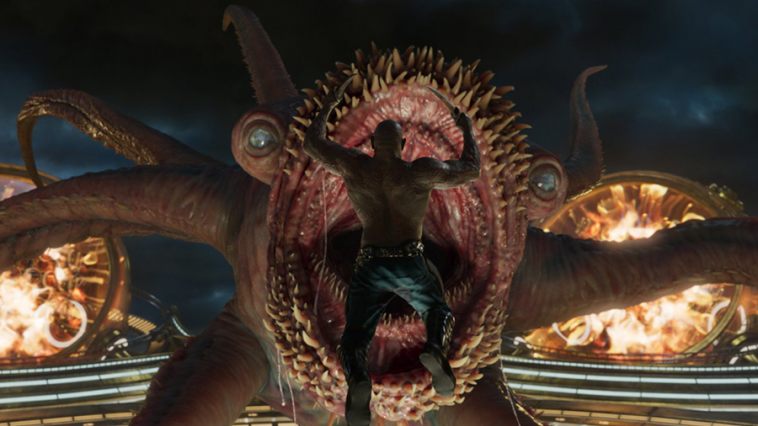 The story goes like this – a giant space monster with big tentacles and layers of teeth who is hired by Ayesha (an alien played by Elizabeth Debicki) is up against the Guardians of the galaxy.
She is hell-bent on taking revenge against this terrifying creature who stitched her up. Then there's Yondu (Michael Rooker) and his Ravagers as well, dealing with their own problems. And he dies in the movie. There were no Infinity Stones in Vol. 2. There was infinity nothing. Apparently, it was supposed to be a story about the Guardians and isn't meant to lead to anything else.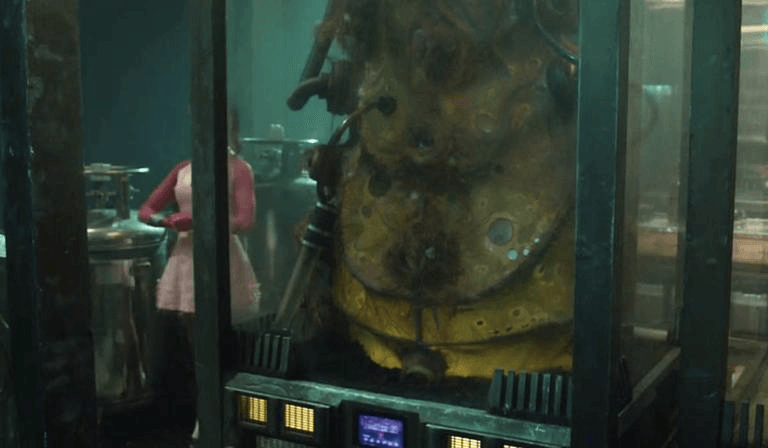 Well, there were five post-credit scenes in the movie, some of them were just humorous extensions while a couple set the stage for future MCU movies. Recently, James Gunn (the director of GOTG) dropped a bombshell when he revealed the behind-the-scenes story regarding a certain post-credit scene. James Gunn literally had to fight Marvel for Adam Warlock appearance. This is what James Gunn had to say in an interview with CinemaBlend:
"I had to fight for Adam in the post-credits sequence. Because I really thought that's where that should go. And I thought one of the main reasons to have the Sovereign in the movie was to give audiences the hint that Adam Warlock is coming. That was one of the reasons for them to exist. And I wrote that post-credits sequence in the first draft of the script. And then there were a lot of questions about whether or not we should put that in there, because people were going to expect Adam Warlock in Infinity War. So one of the things I promised, which I do all of the time on Twitter, is letting everyone know that Adam Warlock is not going to be in Avengers 3 or Avengers 4. It's just not going to happen. Because I didn't want people to have false expectations of what they thought was going to happen with Adam."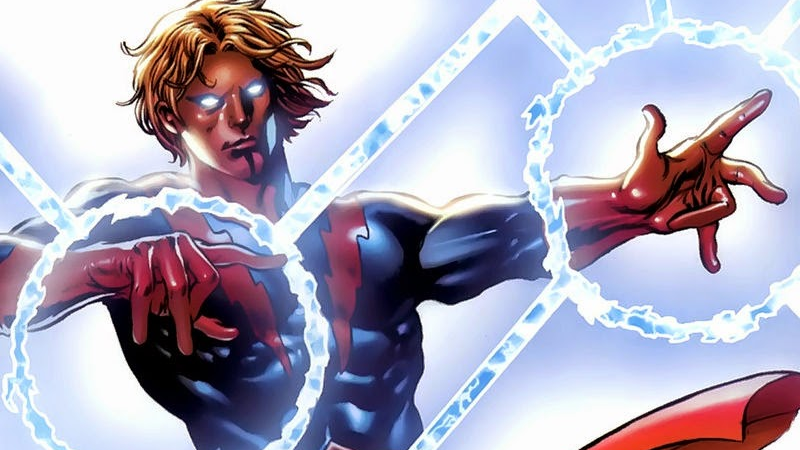 This revelation has come immediately after Ian Joyner released Adam Warlock concept art which he claims to very close to what is being used in the film. It's a pity that we won't get to see Adam Warlock until MCU phase 4 as he won't be featured in Avengers Infinity War or Avengers 4. It's clear that he won't show up in Thor: Ragnarok, Black Panther, Ant-Man and the Wasp or Captain Marvel. So all those Adam Warlock fans, you gotta wait some more years before you get an actual glimpse of the iconic comic-book character.
Don't Miss: 10 Upcoming Movies That Might Surprise Us All