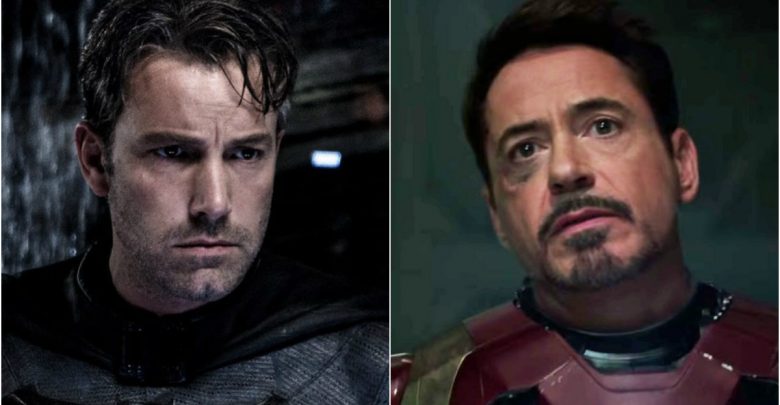 The boom in the superhero movie industry is a golden age for all the comic book aficionados. To see their favorite heroes being adapted on the silver screen is a dream come true for all the fans. While fans bask in their favorite hero's glory, people fail to notice what the movie did for the actor. Most of the recent castings for any superhero have been almost flawless so far. What seems like an overnight success for these Hollywood stars can actually be accredited to these superhero movies. But not everyone needs a career revival. Some actors just need a short reboot to get back their glory days.
While superhero movies may be considered a bit amateurish by a lot of people, they fail to notice that it provides the much required acting chops to portray such a vast spectrum of emotions embedded in a single character. Also, a superhero movie helps in lowering the burden of any actor, as most of them have to share screen most of the times. Here, we have 10 actors who needed a superhero movie to revive their careers.
 1. Will Smith
The inclusion of someone like Will Smith is surprising. Smith was once considered as the one having the Midas touch. With consecutive blockbusters, Will Smith was on his way to becoming a true legend. But as with all successful streaks, his streak had to come to an end. After his superhero stint in Hancock, Smith's Midas touch was nowhere to be found. After a string of disappointments, Smith finally featured in Suicide Squad as the legendary marksman Deadshot. While Suicide Squad received flak from critics and fans, Will Smith shone in the movie, thus reinstating himself as one of the best in Hollywood.
2. Gwyneth Paltrow
Before she was Pepper Potts, Paltrow was known for Shakespeare in Love. And that's it. A string of predictable movies had made her into a typecast. Her uninteresting acting career took a bold twist when she was chosen as Tony Stark's love interest in Iron Man.
Interestingly, Paltrow was actually chosen to star in the first two movies. But her popularity soared and she became a true badass in Iron Man 3. Also, her return in Spiderman: Homecoming got all the whistles and cheers it deserved, declaring her triumphant return to the business.
3. Halle Berry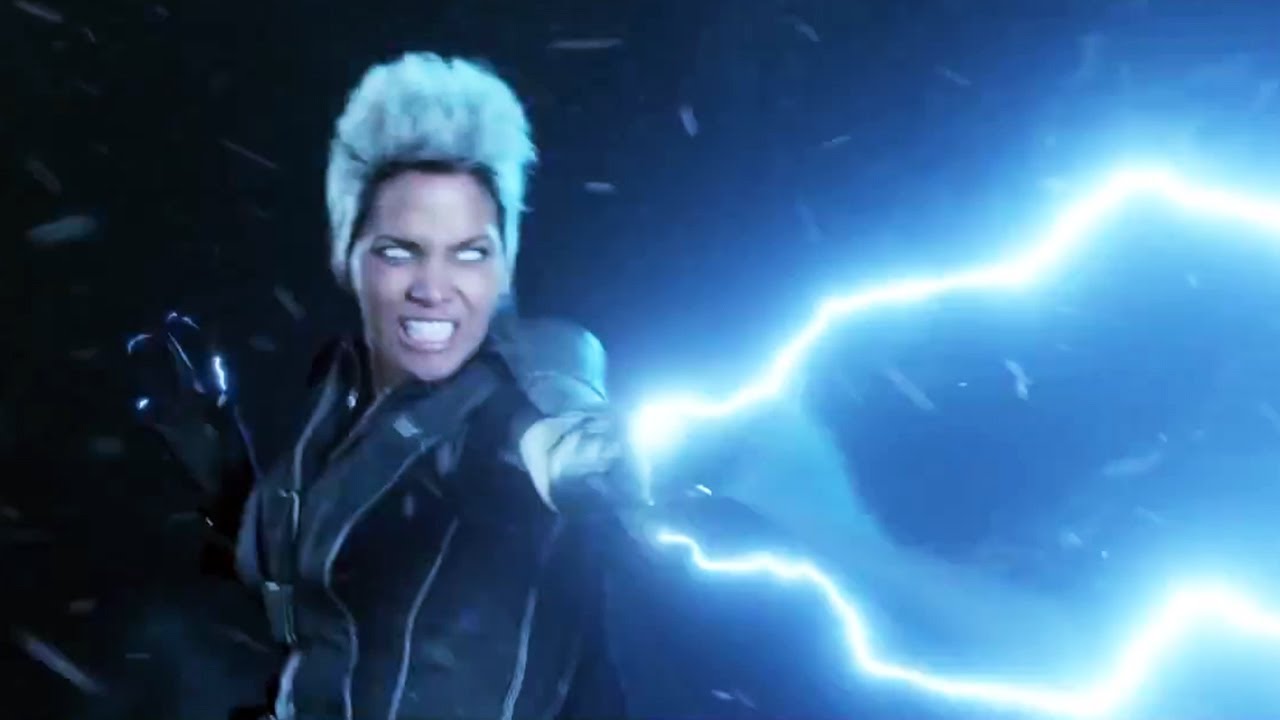 Halle Berry has made herself a household name, thanks to her amazing portrayal of Storm in the X-Men franchise. But before she landed the role of Storm, her career was not nearly stellar as it seems now. With a string of box office failures like Cloud Atlas, Perfect Stranger and The Call, it once seemed that her career was almost over. But fate had different plans for her. Though she got the role of Storm, the X-Men movies were not that successful either, which made Berry leave the role. But again, she was called back to play the badass mutant in X-Men: Days of Future Past and the rest is history.
4. Ryan Reynolds
You must be thinking we are kidding, right? How can someone like Ryan Reynolds be on this list? Well, it's true. Back in X-Men Origins: Wolverine, Reynolds played a really introverted Wade Wilson who was then turned into a horrible CGI monster. From then, it was Reynold's blood, sweat and tears to make Deadpool a reality. After the release of Deadpool, Reynolds became an overnight A-lister who can actually command studios to get is a way.
5. Anthony Hopkins
While Anthony Hopkins is a legit legend in Hollywood, there was a phase where Hopkins was considered as a typecast actor. With his portrayal as Hannibal Lecter in Silence of the Lambs, he became the go-to guy for psychological thrillers. But all the changed when Hopkins was considered for the role of Odin in Thor (2011). Hopkins broke the stereotype that had been cloaking him for a long time by playing the most badass Norse God in existence. Further, he went on to act in Hitchcock, Red 2 and Westworld, thus establishing the fact that he can act in a variety of roles. And that adventurous spirit can actually be traced back to Asgard.
6. Scarlett Johansson
While Scarlett Johansson is an absolute diva in the Hollywood, before her casting as Black Widow, her career was far from being spectacular. Johansson previously acted mostly in romantic comedies and would have had faded into oblivion if it were not for Marvel. After she landed the role of Agent Natasha Romanoff, Johansson suddenly became one of the most talked celebrities of the world.
While she has been the lead actress in movies like Lucy and Ghost in the Shell, it's a well-known fact that all of it wouldn't have happened if she were not Black Widow in the Marvel Cinematic Universe.
7. Willem Dafoe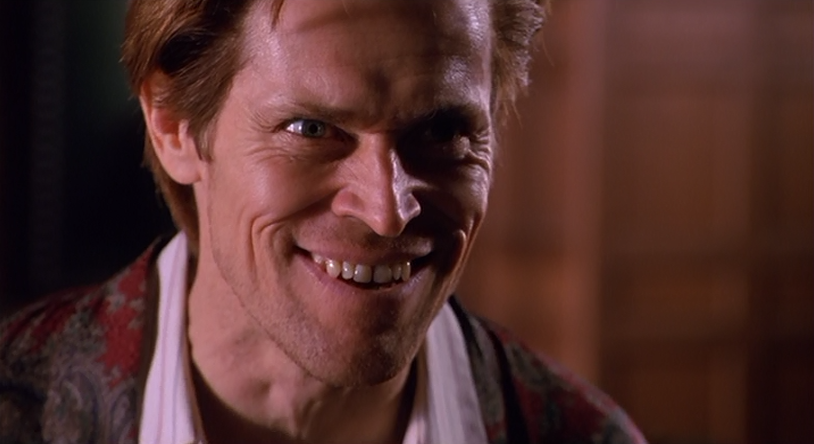 Willem Defoe didn't really need a career revival like the other actors in the list, but, he needh-needed push to achieve his current stardom. His portrayal of Green Goblin in Sam Raimi's Spiderman made him the go-to guy for villainous roles. Well, he has been a really scary antagonist in many movies, so that makes a lot of sense.
After Spiderman, Dafoe managed to land leading roles in movies along with his oddball characters. He will again join the superhero industry as Nuidis Vulko in the upcoming Aquaman.
8. Zachary Levi
Zachary Levi was first inducted into the superhero business when he was chosen for Chuck. In the TV series, Levi was a normal guy who is bestowed with some incredible powers which help him turn to a spy. After the series wrapped up, Levi was chosen as one of the members of the Warrior Three in Thor: The Dark World. Though the Warrior Three is not really popular among the fans, Levi still managed to make the scenes unforgettable with his wits and charm. Now, he will be sharing the screen with the DC superheroes as Shazam!
9. Ben Affleck
Ben Affleck was once considered as the golden boy of Hollywood. With his breakout success in Good Will Hunting which won him the first Academy Award back in 1999, Affleck had some amazing movies on his resume. But after disasters like Gigli and Daredevil, Affleck was mostly found behind the camera. Though his directorial debut Gone Baby Gone was a critical success, Affleck needed to get the recognition he truly deserved as an actor.
In 2013, Affleck was chosen for the role of Batman in Batman v Superman: Dawn of Justice. The decision received severe backlash from fans. But after the movie was released, the naysayers were forced to eat their own words. Ben Affleck is considered as the closest adaptation of the Dark Knight on the silver screen.
 10. Robert Downey Jr.
Robert Downey Jr.'s personal problems are a well-known fact. His addiction to cocaine and subsequent arrest had almost ended his career in Hollywood. After his release from prison, he was unemployed as major studios refused to cast him in their movies.
And then Marvel, which was in its nascent stage, took one of the biggest gambles in the industry by casting a former addict as Iron Man. Robert Downey Jr.'s portrayal of Iron Man shattered records and most importantly, his image as an addict and a convict. With such a breakout success, Downey is a real-life inspiration for many.
Don't Miss: 10 Times Justice League Beat The Living Crap Out of Humanity