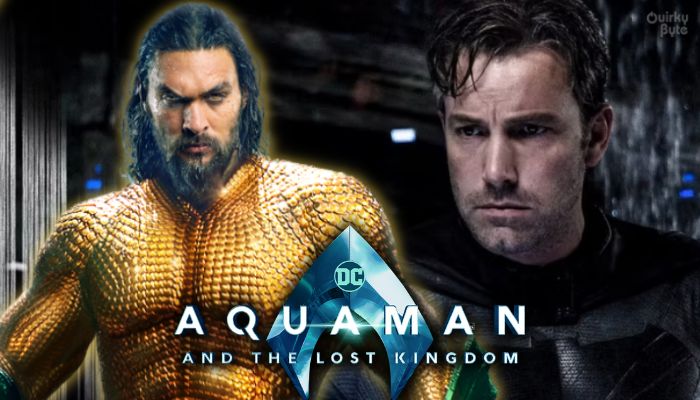 DC is in a weird place right now. They were supposed to have a big presentation at Comic-Con, but they could only afford to talk about Black Adam and Shazam! Fury of the Gods because The Flash and Aquaman 2 are still shrouded with controversies over Ezra Miller and Amber Heard. These two movies are shot and way into post-production. But because of the delayed release schedule, at least Aquaman 2 had to change it significantly. Jason Momoa confirmed that Ben Affleck returns as Batman in Aquaman 2.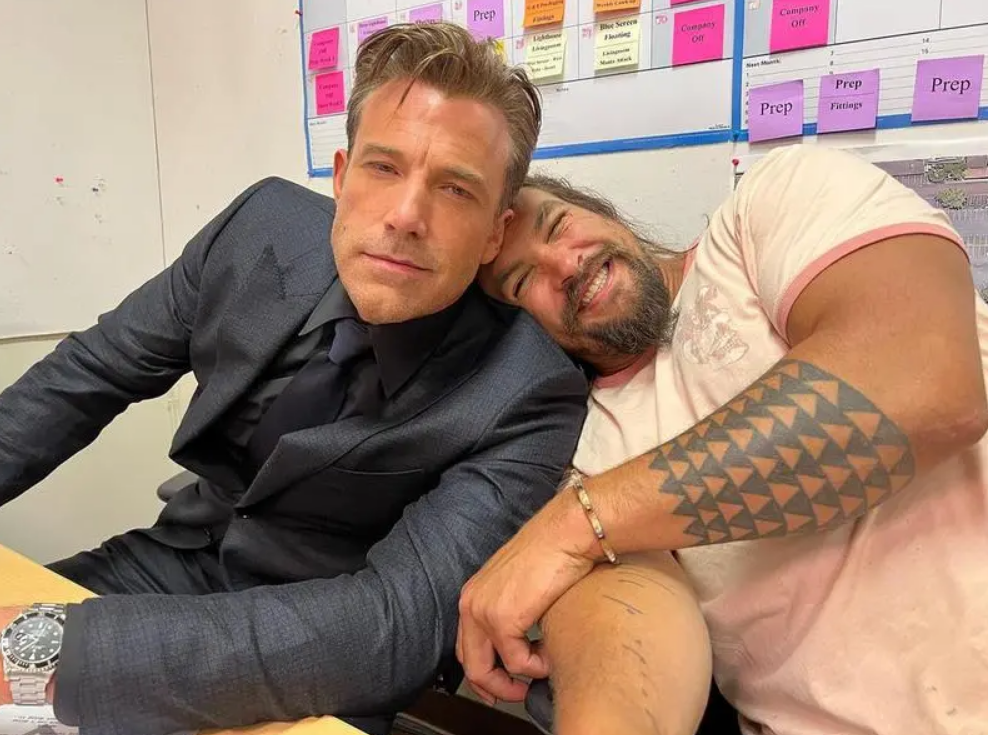 The above image is what Jason Momoa shared on his Instagram. So apparently, Batfleck will return one more time before The Flash. Here's what Momoa wrote:
"REUNITED bruce and arthur. love u and miss u Ben WB studio tours just explored the backlot alright. busted on set all great things coming AQUAMAN 2 all my aloha j"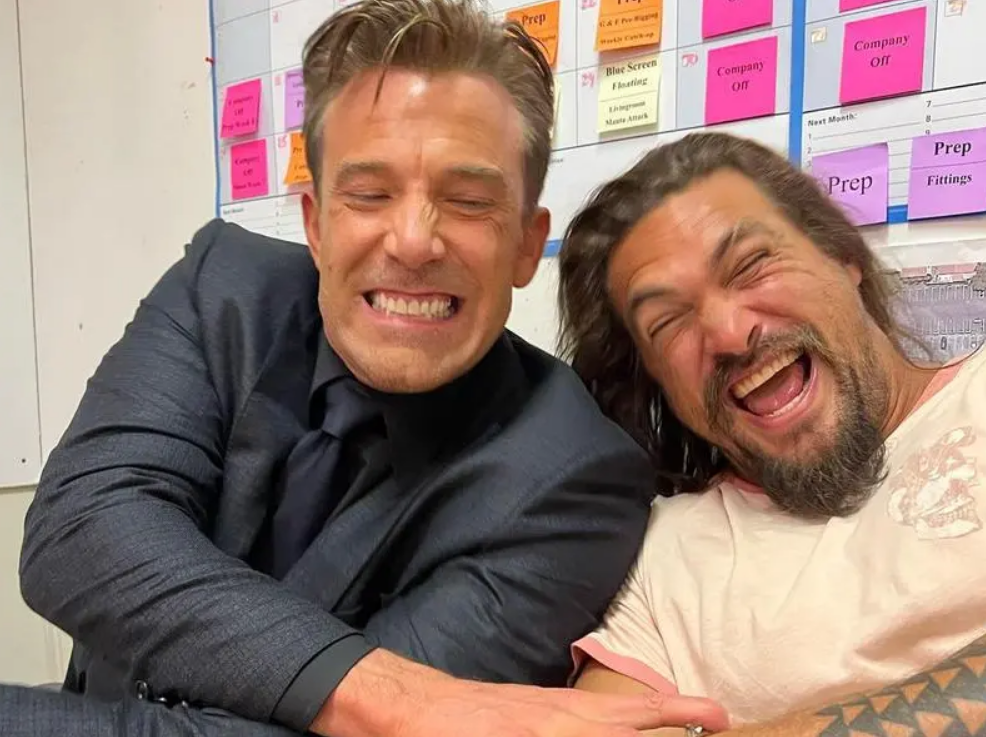 The following image also came from the same post.
Then Momoa also shared this video teasing Ben Affleck's return for yet another cameo.
Jason Momoa just confirmed on his IG that Batfleck is back and will appear in 'Aquaman and the Lost Kingdom' pic.twitter.com/AFGOb0kOhj

— M.C.T.V. (@MCTVPodcast) July 28, 2022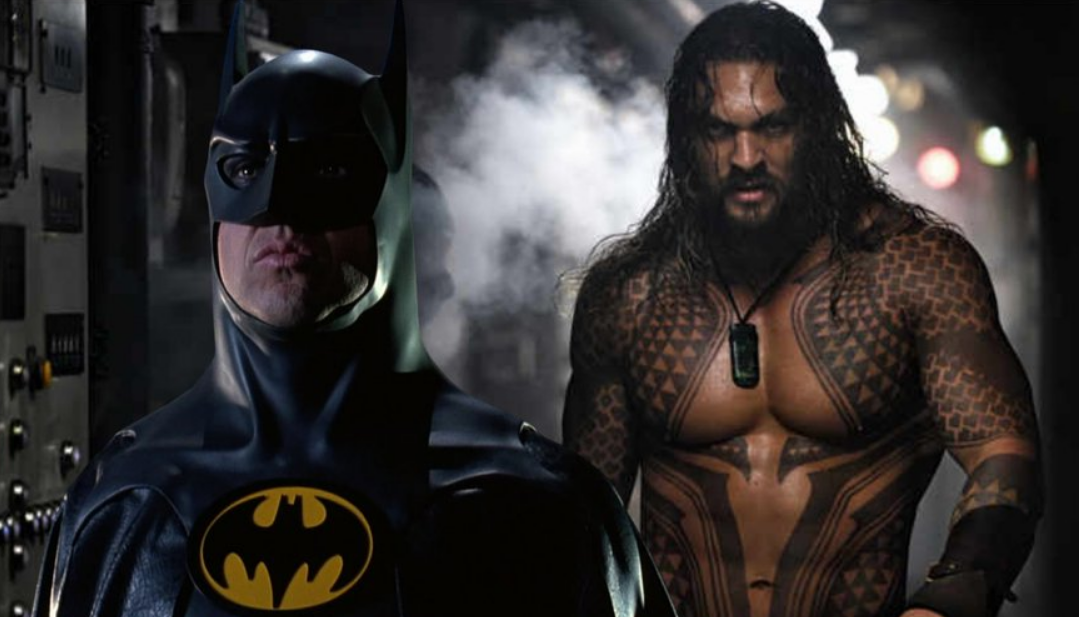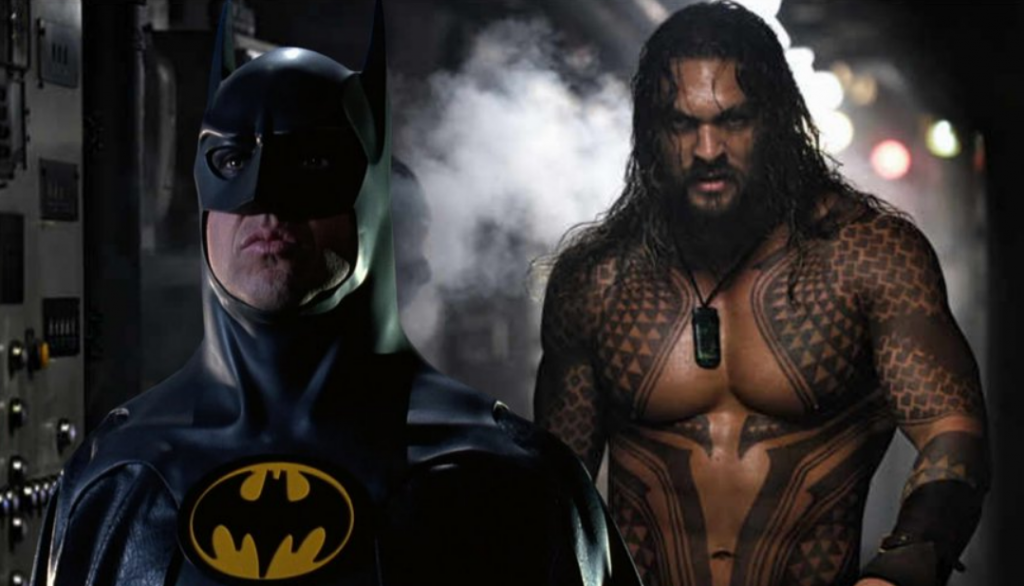 As many of you would know, the initial idea was that Aquaman 2 was supposed to follow The Flash. And since The Flash will alter the DCEU timeline and replace Batfleck with Michael Keaton's Batman, the latter was supposed to have a cameo in Aquaman 2. It would have been a setup to establish the new Justice League. And from then on, Keaton would play another substantial role in Batgirl.
While Batgirl still has Keaton as its Batman and will arrive after The Flash, Aquaman 2 has been slated for a March 17, 2023 release before The Flash (June 23, 2023). So, the Keaton cameo in this movie would not have made any sense. Hence, WB is bringing Ben Affleck back to shoot one more scene as Bruce Wayne! He still looks in a very good Bruce Wayne and Batman shape, and fans might be happy with his return. But sadly, it isn't long-term as The Flash will write him out for good.
Still, what are your thoughts on Batfleck's return in Aquaman 2? Let us know in the comments.
Follow us on Facebook, Instagram & Twitter for more content.
Also Watch: