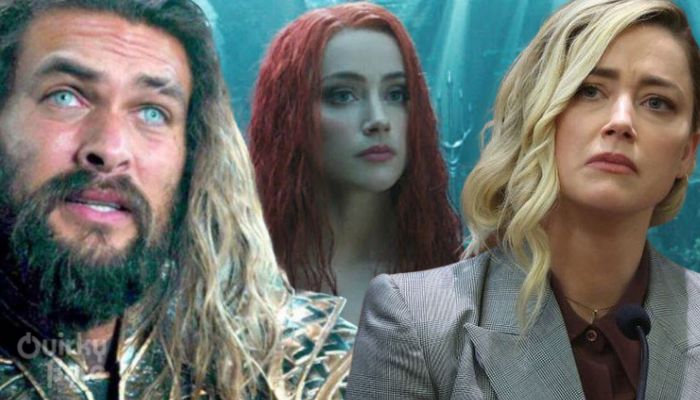 The Johnny Depp defamation case recently came to a close, and Amber Heard faced a devastating loss! And that made people think that Amber Heard would lose her role in Aquaman 2. But those rumors got proven wrong as very recently, Aquaman 2 screenings were held and the latest cut seems to have doubled her role. And this news just hasn't played well with the supporters of Johnny Depp as they are planning to Boycott Aquaman 2.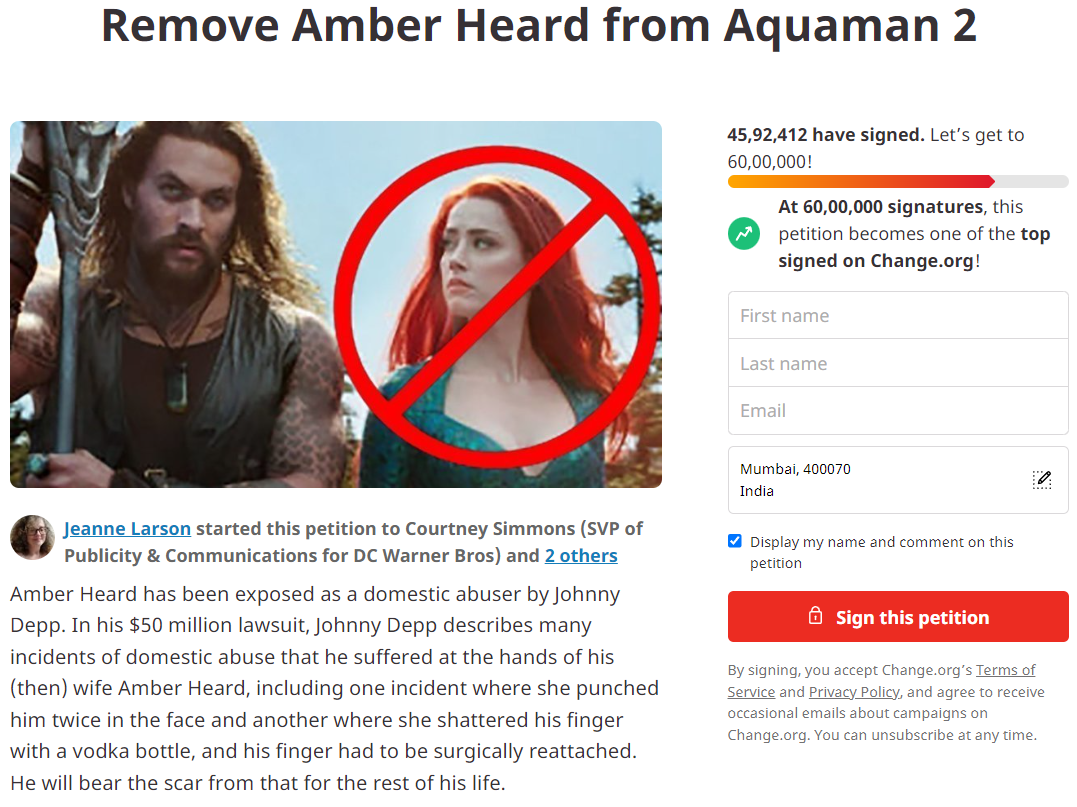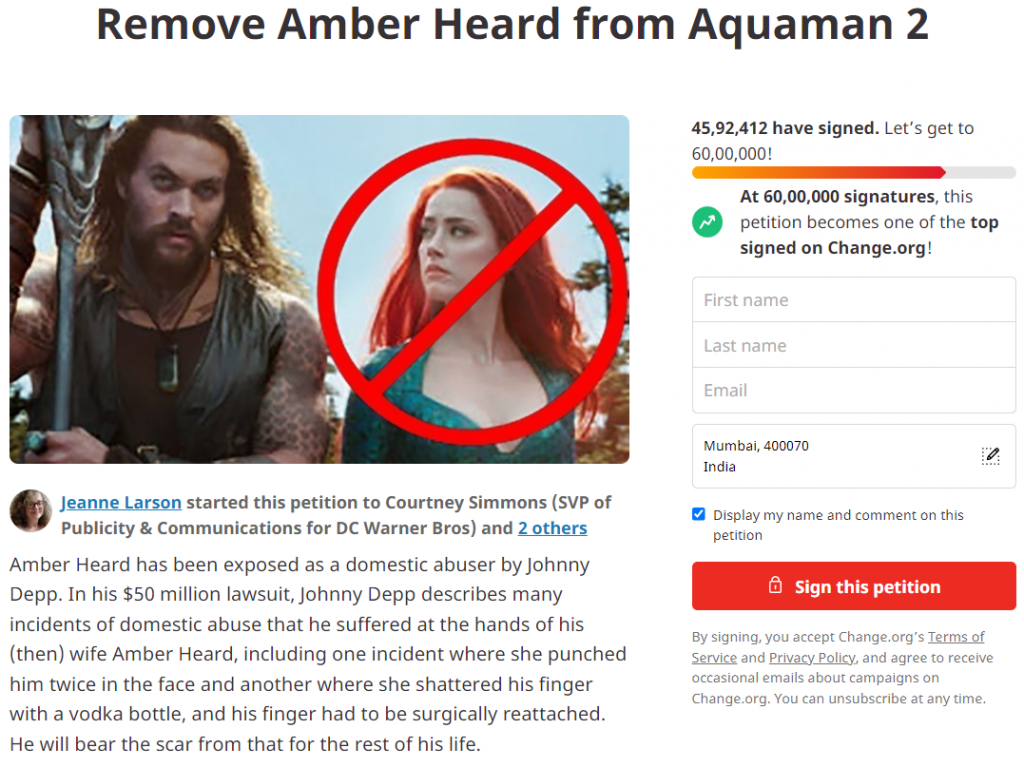 The Petition to remove Amber Heard from Aquaman 2 has almost reached 5 million signatures now. This number is increasing rapidly as fueled by the latest Amber Heard screentime rumor, more and more people are signing on the Petition.
And after the news of Mera having a 20-25 minute screen time in the movie, here's how people have reacted:
The only sure way to get AH removed from #Aquaman2 is for all of us to collectively turn our backs on that movie. Movies are a consumer driven industry, WE are the consumers. Don't like something; don't waste your $$. #boycottaquaman2

— Ginger Starling (@starling_ginger) June 10, 2022
I hope Aquaman 2 be the failure of the century. #AmberHeardlsALiar #boycottaquaman2

— Ariana (@ariana_fsouza) June 9, 2022
No one is okay with the fact that Amber Heard is not being punished like Johnny Depp.
So @warnerbros removed Johnny Depp from Fantastic Beasts, but they're allowing Amber Heard to be in Aquaman 2? Wow, you can't get anymore delusional than that. #AmberHeardIsALiar #boycottaquaman2

— Wildcatt (B-day in 13 days!) (@WildcatME1999) June 10, 2022
https://twitter.com/BeautyBellaReid/status/1534968869978263562
https://twitter.com/IvySyndicate/status/1535103054026051603
Some people are feeling bad for Jason Momoa, who has been caught in all this mess as people boycott Aquaman 2.
https://twitter.com/Tammy_B/status/1535118907652026368
In the name of fairness, she should be removed. You @wbpictures need to be checked. Your fortunes are thanks to fans, so pandering to a spoiled little lying spouse abuser instead of hearing us, is the ultimate insult. Sorry, Jason. I'd speak up if I were you #boycottaquaman2

— Talking Trash and Truths (@TalkingTrashT3) June 9, 2022
Well, what's your take on this situation? You've got to understand that if Amber Heard is recast in Aquaman 2, then all her scenes will have to be reshot. And that would lead to a delay in the release. So, are you okay with the delay, or do you think that Heard should get this last outing and then be recast in Aquaman 3? Let us know your thoughts in the comments.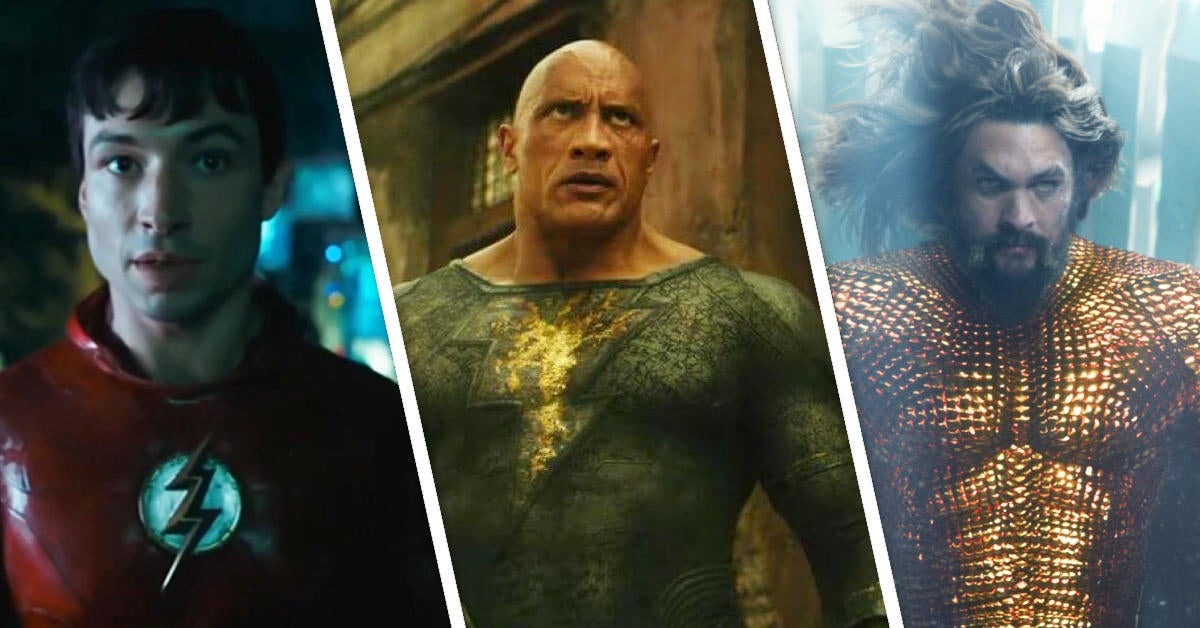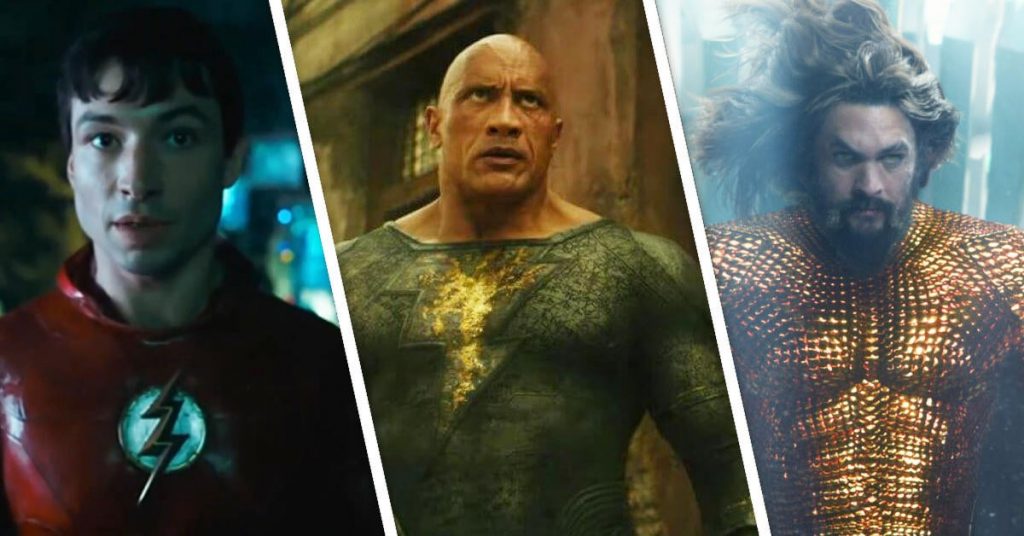 Aquaman and the Lost Kingdom will hit theaters on March 17, 2023. Besides that, DC's upcoming slate includes DC League of Super-Pets arriving on July 29, Black Adam on October 21, 2022, and Shazam! Fury of the Gods on December 21, 2022, The Flash will hit theatres on June 2, 2023, Blue Beetle arrives on August 18, 2023, and Batgirl will arrive on HBO Max sometime next year. Then there's Joker 2, which may be looking at a 2024 release window.
What do you think about people planning to boycott Aquaman 2? Let us your answers in the comments down.
Follow us on Facebook, Instagram & Twitter for more content.
Also Watch: