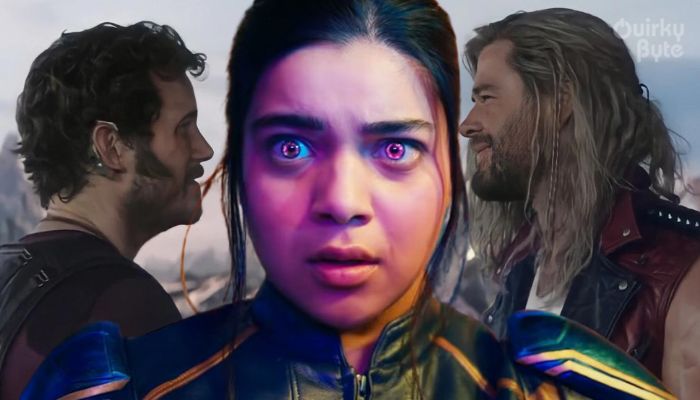 With Thor: Love and Thunder just around the corner, there are some wild theories going around about the God of Thunder. And one of those theories is so wild that it can literally shock every fan in the audience. So, we weren't sure if this would turn out to be true! That was until a particular Asgard aster egg forced us to rethink that theory. And it all makes sense! And maybe we were right all along! But you can be the judge of the fact that if this Ms. Marvel easter egg confirms this Thor and Star-Lord lovers theory.
SPOILERS AHEAD!!!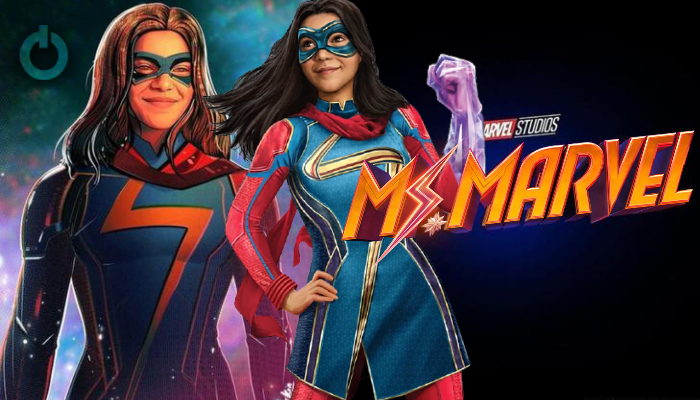 The first episode of MCU's newest Disney+ original, Ms. Marvel, came out last Wednesday and took the fans by surprise. It proved how right the early viewers were when they called it the most aware MCU project yet. The show followed Iman Vellani's Kamala Khan, a daydreamer who is obsessed with the Avengers and the other superheroes. She is one of the top listeners of the Scott Lang podcast which is a funny thing on its own! This episode was all about how much Kamala wanted to visit the first-ever AvengersCon. And when she does, she makes us revisit one big theory: she passed through someone holding an "ASGARD PRIDE" t-shirt.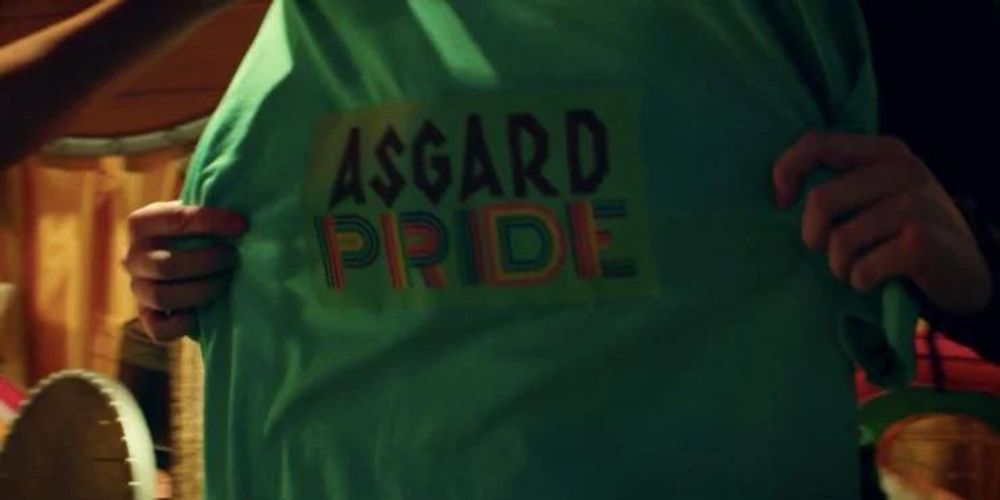 The AvengersCon was filled with Avengers' merch, and hence, easter eggs. We could see big Giant-Man helmets, the background music playing Captain America's Star-Spangled Man, a mural dedicated to Tony Stark and Natasha Romanoff, and of course, the LGBTQ+ representation in Asgard. While many think this is a nod to Tessa Thompson's Valkyrie's controversial sexuality, we think it's entirely different. We think it's not about Valkyrie, but about Thor himself. And our biggest theories might be coming true!
THOR AND STAR-LORD LOVERS THEORY THAT MIGHT BE COMING TRUE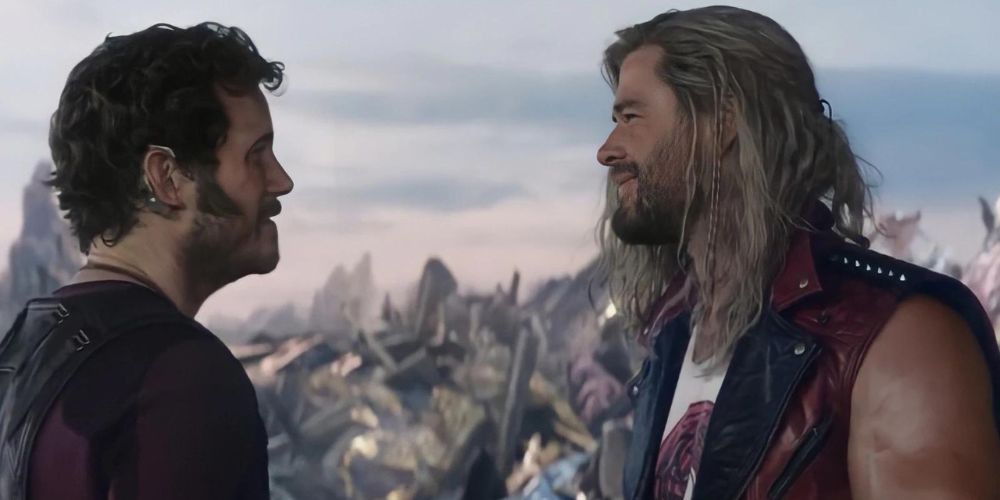 You might remember the viral meme from Thor: Love and Thunder where we see Star-Lord telling Thor to look into the eyes of someone you love whenever you feel down or lost. And when Thor starts to look into Star-Lord's eyes, many fans found it hilarious. But it ticked our hint-dar that suggested that this movie might finally reveal Thor's sexual choices and show him in a relationship with Star-Lord. Thor Odinson is an Asgardian Prince and the God of Thunder who has lived in this universe for more than 1500 years. He has lived through times when a person's sexual choices were quite open. This makes us doubt if Thor is strictly straight.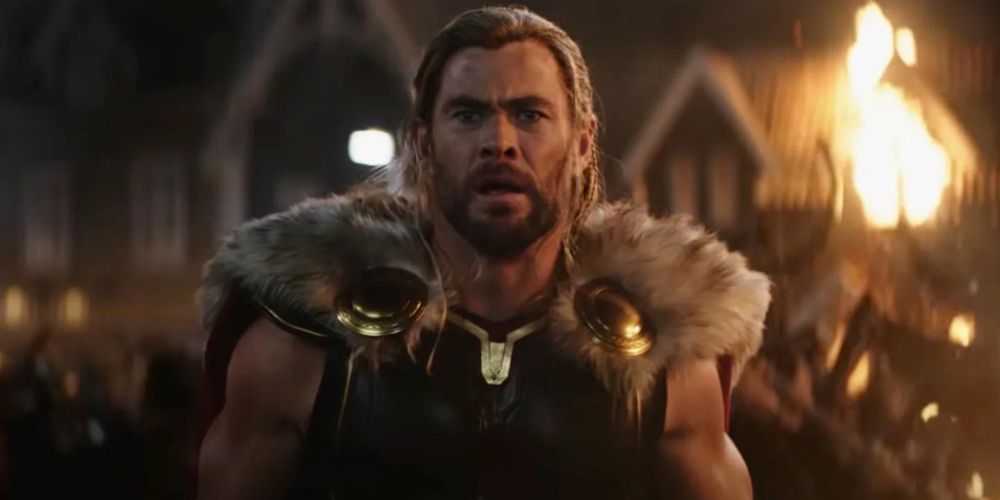 So we had a theory that suggested that Thor was, in fact, bisexual and also has sexual relations with any aliens. I don't think they have a word for that yet. And this is something that Scott Lang may have picked up when they met in Avengers: Endgame. And since almost all of the general information about the Avengers comes from him, maybe that is why the LGBTQ+ community decided to print T-shirts to represent his sexuality in the MCU. What makes this even more likely is the fact that Loki is Disney+ Loki showed similar traits when he fell in love with his own variant. Now that's another level of self-love(but that joke is old now, right!?)

At the same time, it is possible that we might be looking hard into it. After all, there has been news that Tessa Thomspon's Valkyrie will turn out to be a gay character. Some sources have also confirmed that she will be looking for her queen in this sequel. So there is a high chance that this T-shirt easter egg might be representing her but it could be more. Marvel has always foreshadowed their twists beforehand so this could be yet another one that we might miss. But lucky for us, even if this twist happens and we see Thor and Star-Lord sharing a few moments of intimacy, you will be thinking about us.
So what do you think about this Thor and Star-Lord lovers theory? Do let us know in the comments.
Follow us on Facebook, Instagram & Twitter for more content.
Also Watch: